Pickleball courts at McMillen Park Community Center!

Pickleball

Pickleball is similar to badminton and tennis. It involves playing on a court with the same dimensions as a badminton court with a hard paddle and perforated, plastic ball (whiffle ball). It takes very little instruction with most people able to play a regular game on their first day. Drop in fee at McMillen Community Center: $1. Days/times may occasionally be cancelled due to circumstances beyond our control.
Indoor Pickleball Play

Courts available
Monday - Friday, 9 am-12:00 pm
McMillen Park Community Center, 3901 Abbott Street
Admission to the building is $1 per person. Use of the courts is free. Photo ID required.

Please wear your tennis shoes.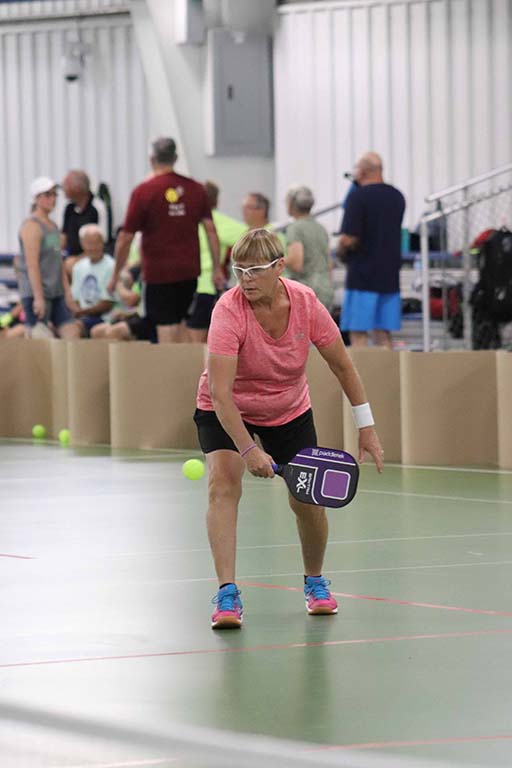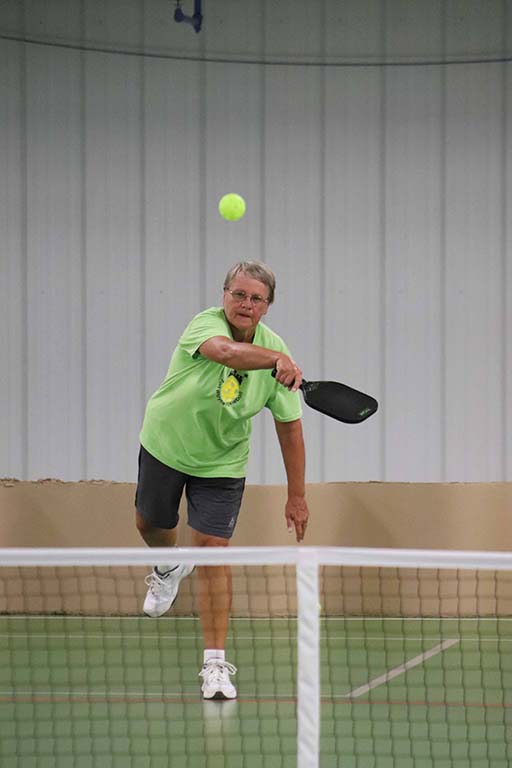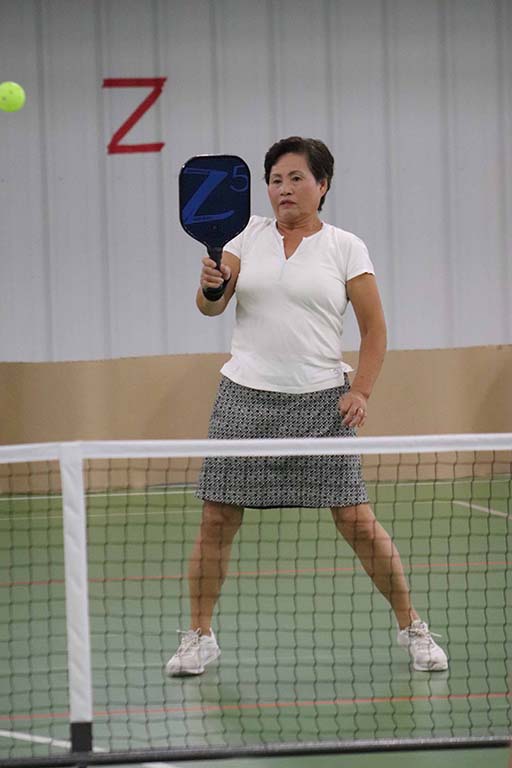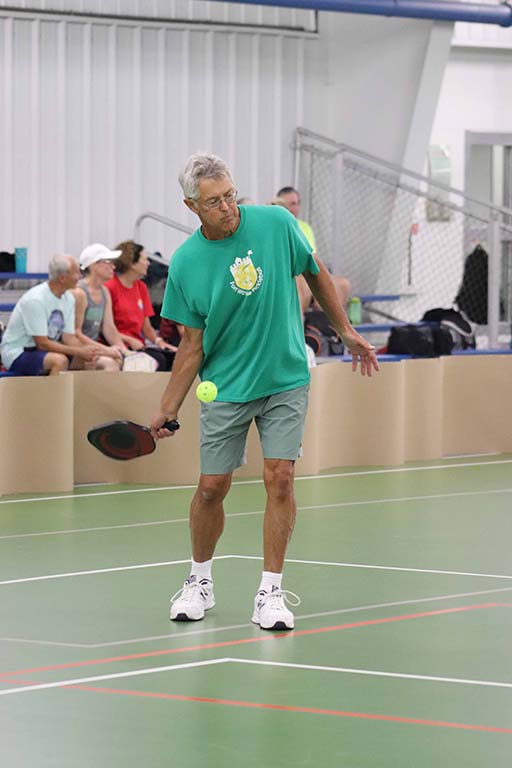 Photo op from an Active Aging Week Pickleball Tournament at McMillen Park Community Center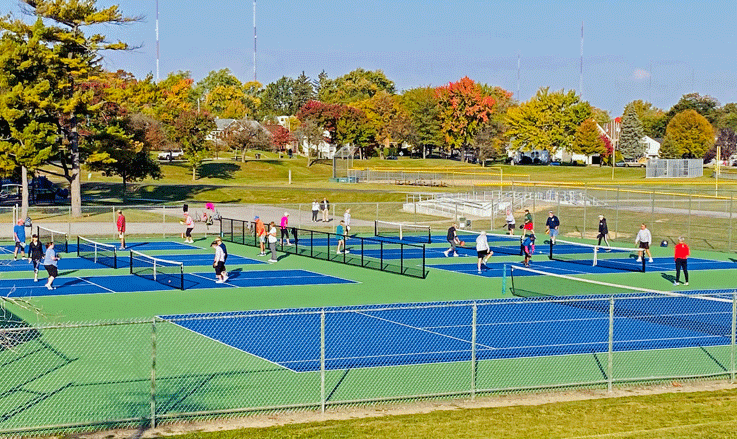 New Outdoor Pickleball Courts Added

On October 11th the department officially opened 30 new pickleball outdoor courts bringing the total to 36 outdoor and 6 indoor courts. See the Pickleball flier to learn more about the locations and number of courts. Interested in learning more? Check out the press release.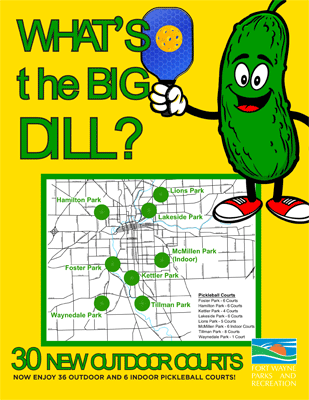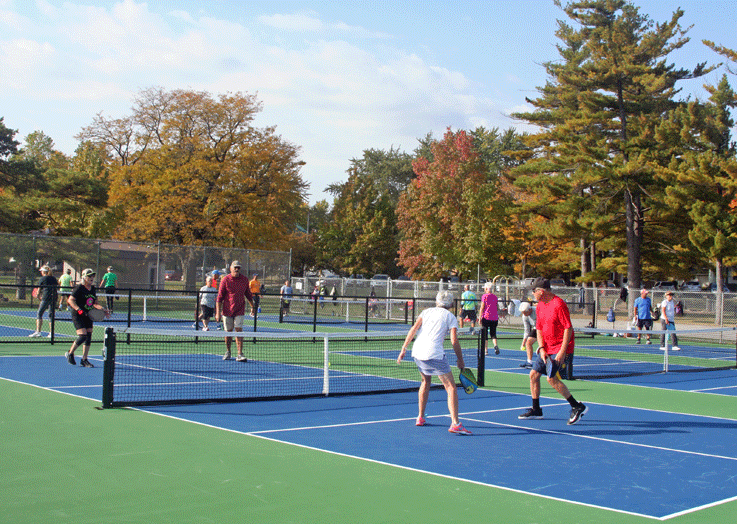 Pickleball is often compared to badminton, ping pong and tennis, with its own set of rules. Here are some features of Pickleball:
Played indoors or outdoors
Badminton-sized court, with net lowered to 34 inches
Played with perforated plastic ball (like whiffle ball)
Wood or composite paddle twice the size of a ping pong paddle
Easy to learn, but can become fast-paced, competitive game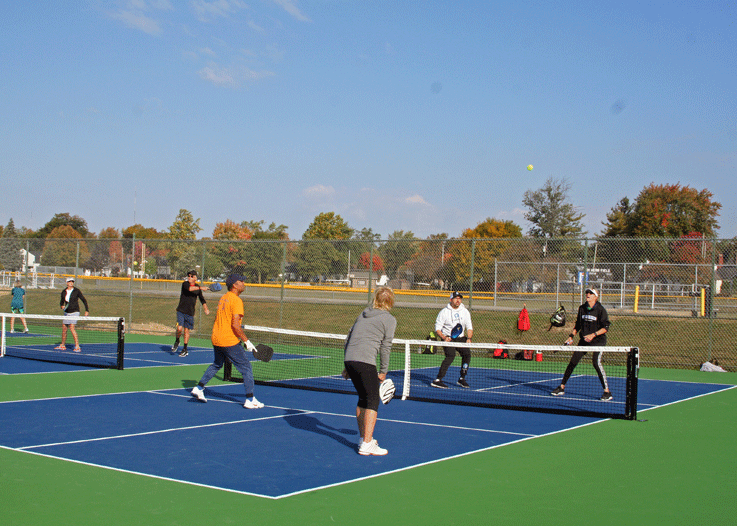 For more information check out:


Fort Wayne Pickleball Association: http://www.fwpickleball.com

Pickleball rules/USA Pickleball Association: www.usapa.org
Pickleball strategy: www.PickleballCoach.com
See the press release: Pickleball Press Release