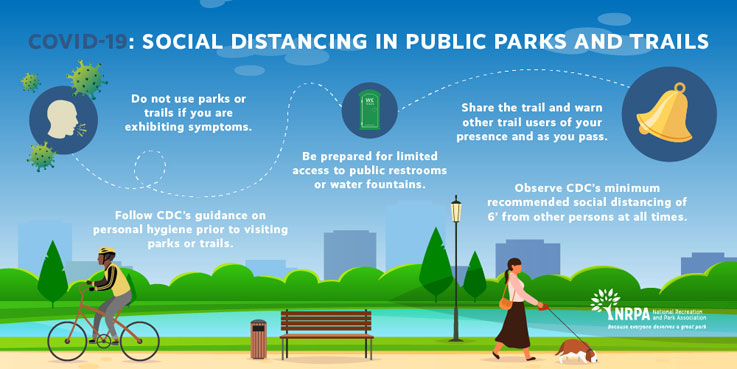 The Fort Wayne Parks & Recreation Department will be using this link to share important information addressing the COVID-19 virus and its impact on our department.
We are continuing to monitor the situation in order to provide the best guidance possible for all of our citizens. We will be following all information and best practices put forth by public health authorities such as the Center for Disease Control (CDC), Board of Health and the City of Fort Wayne.
Mayor Tom Henry announced that masks will no longer be required at City of Fort Wayne-owned facilities effective March 1, 2022. Masks will continue to be recommended.

Our number one priority is the health & safety of our citizens.
Do you have any jobs?
Yes we do! We are looking for energetic employees in a variety of areas. Please check out our JOBS link to learn more! This winter we are looking for employees for: riverfront, youth centers, landscape, forestry and a variety of other positions too.
Will you offer programs this season?
Our Spring Fun Times is now available! We are offering many fun and exciting programs for you.
A few highlights include: Mother's Day Plant Sale, Bunny Tales in the Garden, Riverfront FUN, "Color in Motion" Live Butterflies, Parks on Tap and of course....Springtime Fun for All Ages!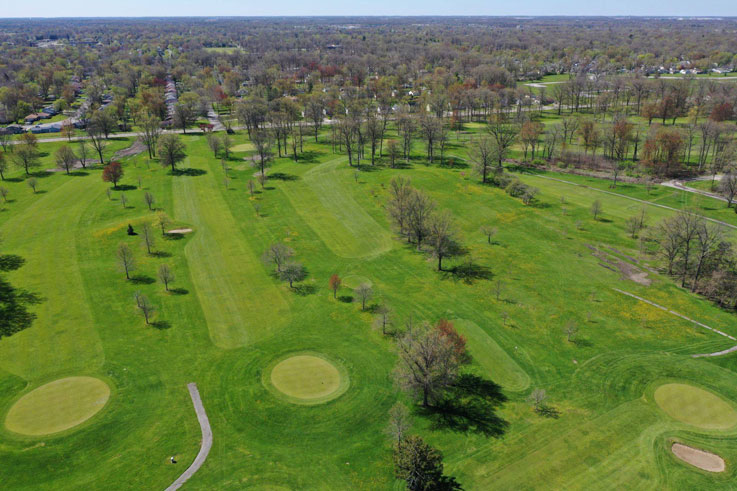 What about Golf? I'd really like to get out and play.

The Golf Courses are now CLOSED for the season. They will open again in the spring.


McMillen Park Golf Course (260-427-6710) (Closed)
Shoaff Park Golf Course (260-427-6745) (Closed)
Foster Park Golf Course (260-427-6735) (Closed)

I'd like to take a Day Trip or maybe even contemplate a longer trip? When can I do this?
We hope to resume our Day travel program in the future. We are however offering some extended trips. Check out the Day & Extended Travel link to learn more.
What about Virtual activities? Do you have any?
As the world keeps changing we want you to know we continue to pivot and provide safe activities for families to enjoy! Whether you are continuing to "shelter in place" or are safely out and about...we have you covered with options to pursue! So check out the two links below and if you have additional ideas for us, just reach out! Feel free to call 260-427-6000 and offer up new and creative ideas you would like us to pursue.

In addition, stay connected with us on our Social Media channels: Facebook, Twitter, YouTube, and Instagram


Can I visit a park?
All 87 Parks remain open.
Can we visit the playgrounds and spraygrounds?

The playgrounds remain open. The Spraygrounds as well as McMillen and Northside Pools are now Closed for the Season.
Will you open drinking fountains & restrooms this season?
Our drinking fountains & restrooms were all open this summer. At this point the majority of the drinking fountains and restrooms are shut down for the winter. Please plan ahead before visiting.


I am seeing people not abiding by park rules and I am not sure what to do?
If you notice issues with the public at a particular park please report to the Police Non-Emergency number (260-427-1222) as we rely on the Police for enforcement issues.

What about trails? I'd like to go on a walk with my family. Is that okay?
Yes all park trails remain open.

I have a pavilion reservation and I am unsure what to do?
Book a pavilion on-line or call our office at 260-427-6000 if you have questions. Or you can stop by!

I have a dog but do not have a dog pass. Can I get one still?
Sure!
To obtain a membership to our Dog Parks you may either come into the office with your most recent vet records showing your dog is current on the rabies, parvo and distemper vaccinations or:
Click on this link: https://eform.acfw.net/lfserver/PawsterParkPoochPlaygroundPass;
Fill out the form and attach your most recent vet records showing your dog is current on the rabies, parvo and distemper vaccinations;
Await a call from the office staff to obtain your credit card information;Stop by the office and pick up your gate key and dog tag
Your dogs will thank you for it!

The membership is $40 and expires on December 31st. If you were to wait until July 1st or after to purchase the membership it is $20. If you have additional questions, just give us a call at 260-427-6000.
How do I contact your office? I have other questions that are not covered here.

The Administrative Office (705 E. State Blvd.) is OPEN to the public. You can also reach us via phone: 260-427-6000 Monday-Friday 8 am-5 pm.