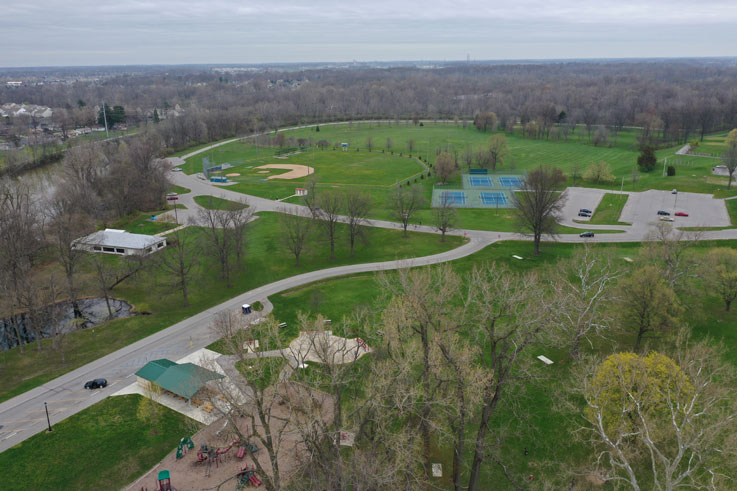 Shoaff Park

Size in acres: 184.5
Since 1955
Shoaff Park is located at 6401 St. Joe Rd., Fort Wayne. For more detailed location information, check out the General Park Map, or Park Map

History
Nearly all of Shoaff Park's land was purchased in 1955 with a generous donation by Mr. and Mrs. Fred B. Shoaff. The Conklin Pavilion was a gift from Mrs. Ella Conklin left to Fort Wayne's residents as part of her last will and testament. Though Shoaff's most distinguishing feature is the natural beauty of its wooden areas, it is also distinguished by the fact that is offers the most amenities of any park.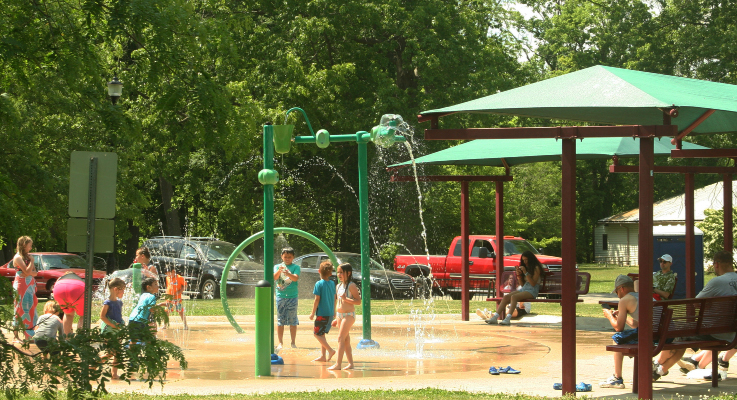 WHAT TO DO
Scroll down for more information about our park features:
Sports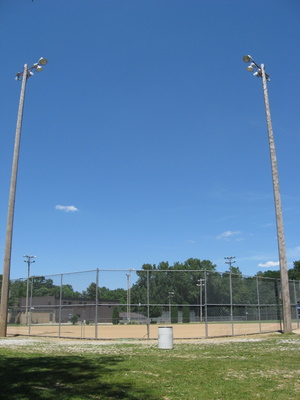 Ball Diamonds, Soccer fields, Frisbee Golf Course, Basketball courts, and Tennis courts are all available for use. Note: the baseball diamond is rented out by Bishop Dwenger High School. For more information, contact Larry Windmiller 486-6222.

Boating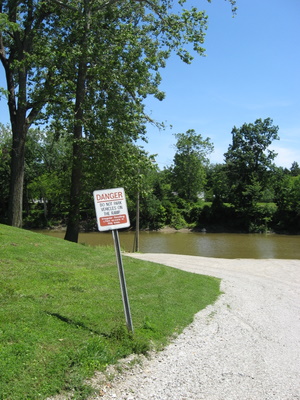 Shoaff Park has 1.3 miles of river bank and a boat ramp.

Golf Course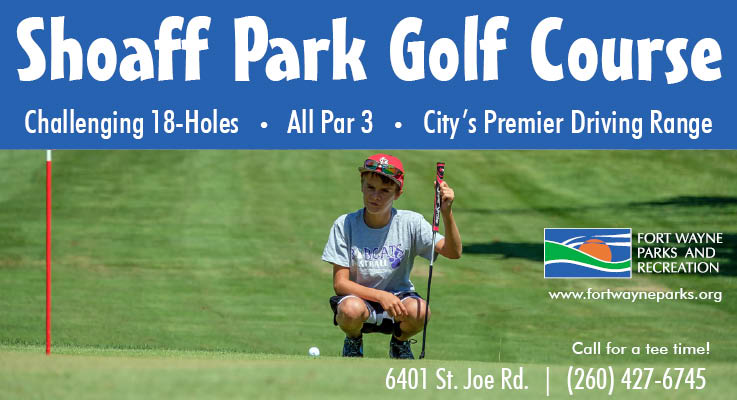 Shoaff Park Golf Course is a great place to learn the game of golf. The course plays to a par of 54 and offers golfers a wide variety of challenges.

Frisbee/Disc Golf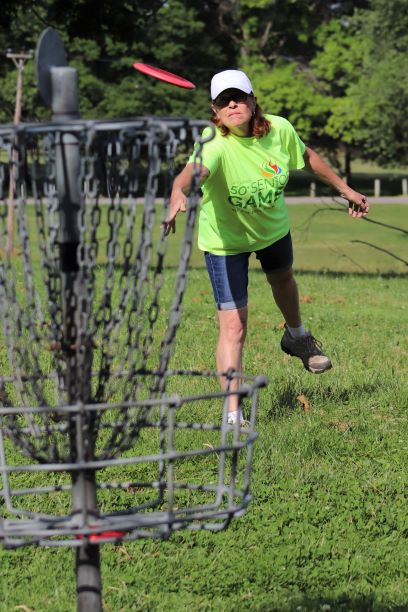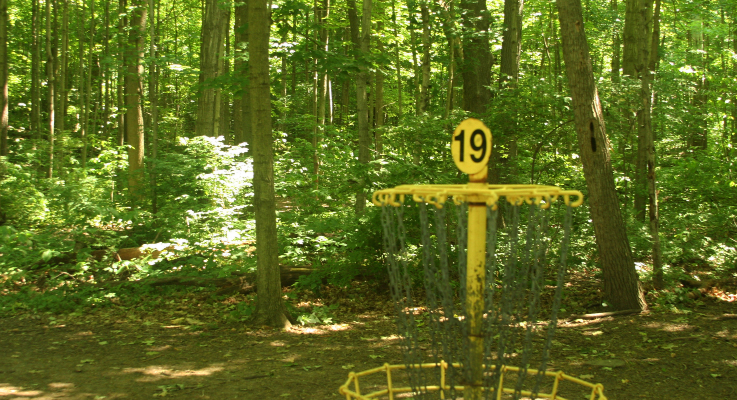 A Frisbee/disc Golf Course (18 holes) is also located at Shoaff for your enjoyment. (Photo from Swinney's disc golf course)

Find out more: Fort Disc Golf Club

Pavilions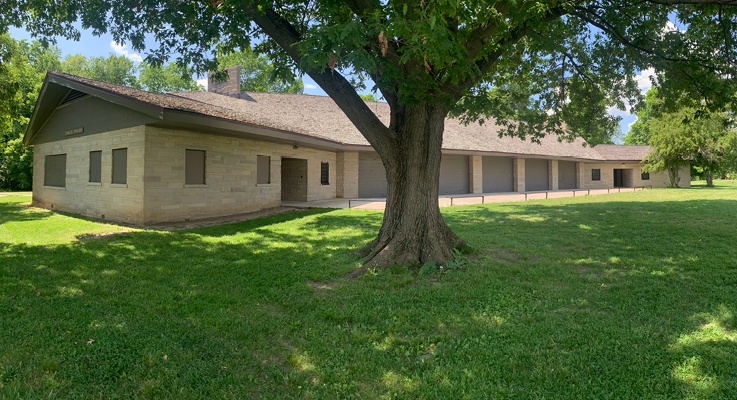 Conklin
Location: 6401 St. Joe Road
Capacity: 288
Location: 6401 St. Joe Road Capacity: 200
Check out the Pavilion Page for more information.
Playground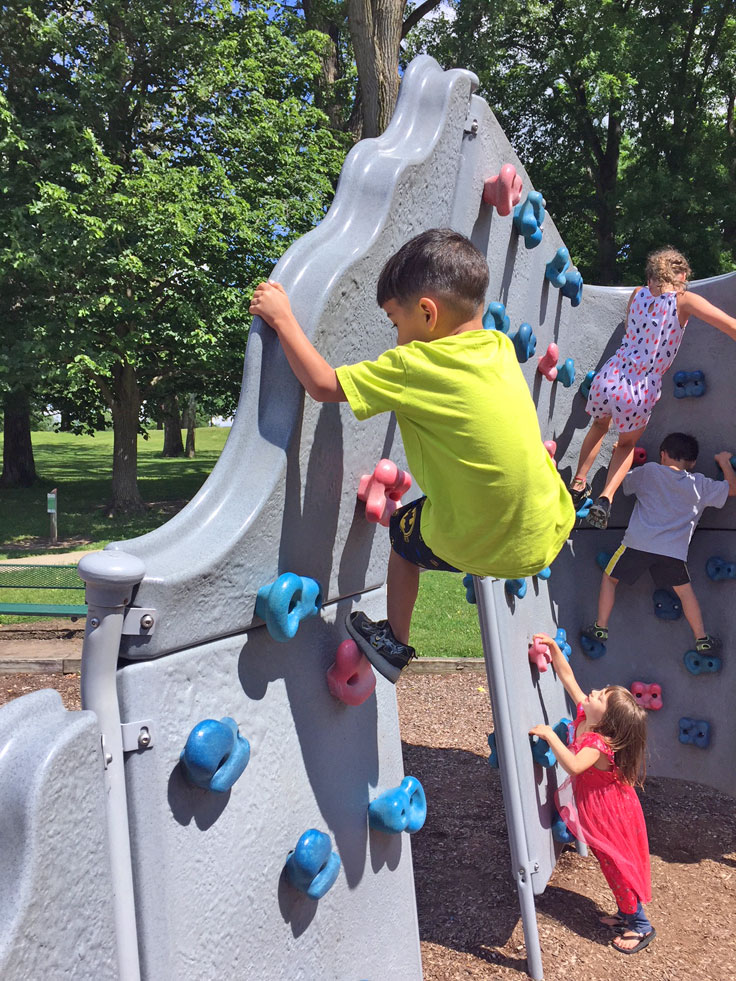 The playground offers multiple slides and additional fun features for the kids. It is conveniently located next to the splashpad for hours of fun!

Splash Pad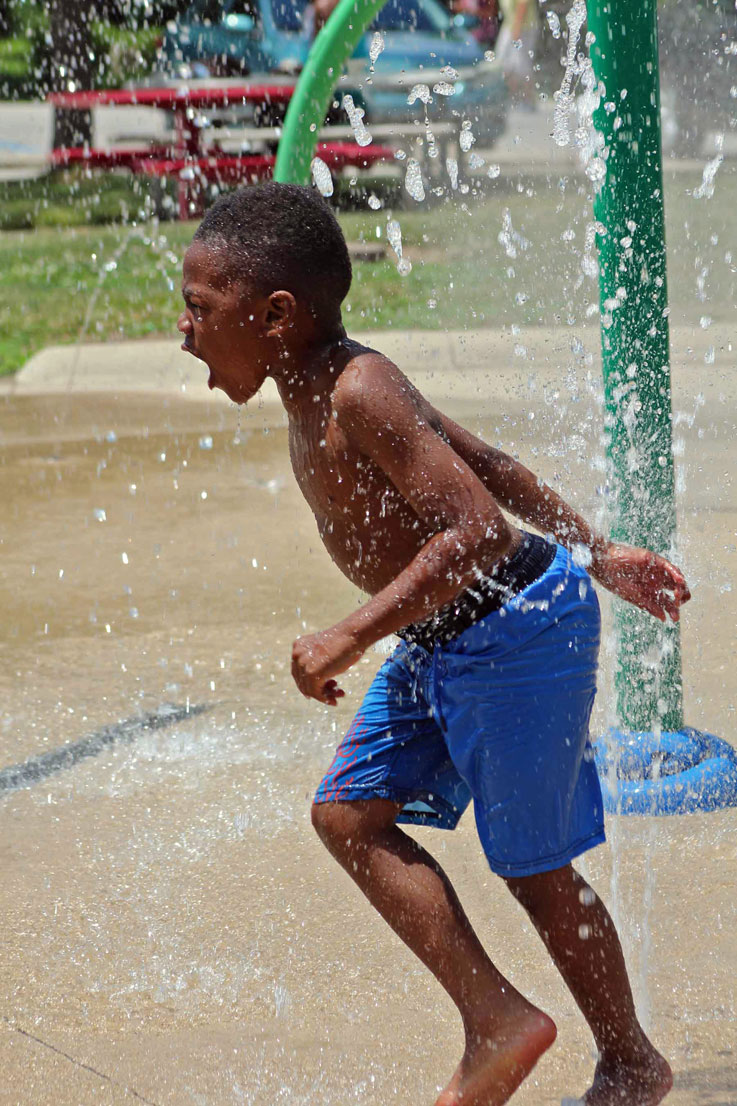 Kids of all ages enjoy the Splashpad/Sprayground (open seasonally).


Shoaff Park Restrooms & Open Air Shelter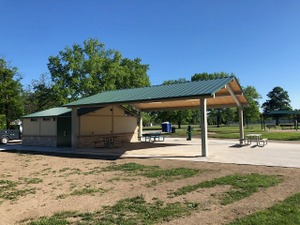 A restroom facility including an open air shelter is conveniently located next to the playground/sprayground area in the park.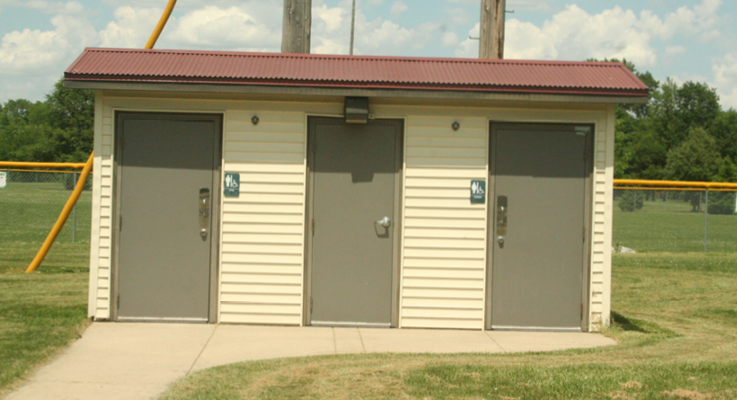 A restroom near is located near the Ball Diamond area in the park.


Trails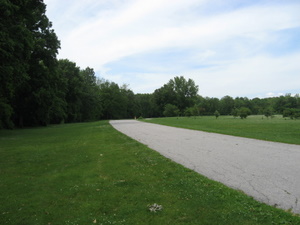 Exercise enthusiasts in Shoaff park have three different options depending on their level of interest. The trails offer a soothing escape from the surrounding city.
Shoaff Park Walking Trails Map is now available.