2023 Foellinger Theatre Summer Concert Series
Foellinger Theatre is looking forward to hosting a very successful 2023 season. Check back throughout the spring for additional annoucements.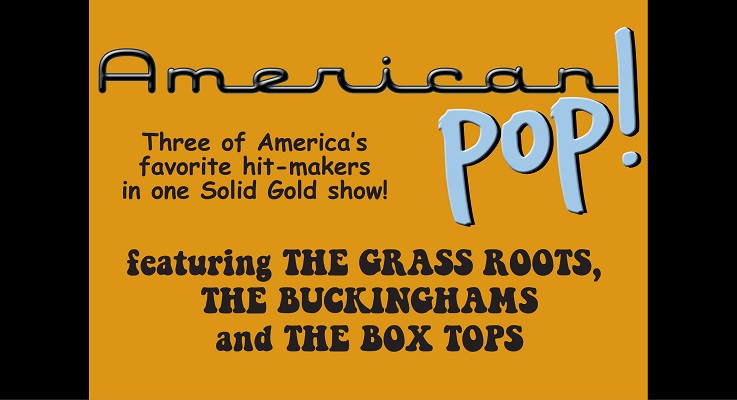 American Pop Featuring the Grass Roots, The Buckinghams and The Box Tops
Concert Date: June 10, at 8:00 p.m.
Public On-Sale Date: Friday, April 14 at 10:00a.m.
Purchase tickets through Ticketmaster
Step back to the mid-sixties and groove to the sounds of American Rock, Sunshine Pop and Memphis- style Soul. "The Grass Roots" carries on the chart-topping gold record legacy. With roots in Chicago, "The Buckinghams" continue to deliver a powerful replay with original founding members Carl Giammarese and Nick Fortuna. The sweet, sensuous, slightly gritty sounds of "The Box Tops" are the perfect counterpoint with founding members Bill Cunningham and Gary Talley.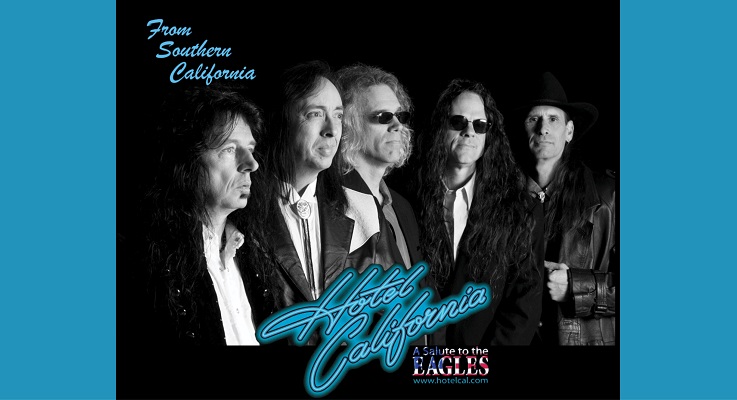 Hotel California: A Salute to the Eagles
Concert Date: July 1, at 8:00 p.m.
Public On-Sale Date: Friday, April 14 at 10:00a.m.
Purchase tickets through Ticketmaster
This Southern California group is the ONLY show to have "Official Authorization" to perform the Eagles catalog of music. For more than three decades, Hotel California A Salute to the Eagles has touched the hearts of fans all over the world by respectfully and accurately reproducing the Grammy award winning sounds of this great American songbook. So join us now...on a trip down a dark desert highway…feel the cool wind in your hair...it's time to check into the Hotel California.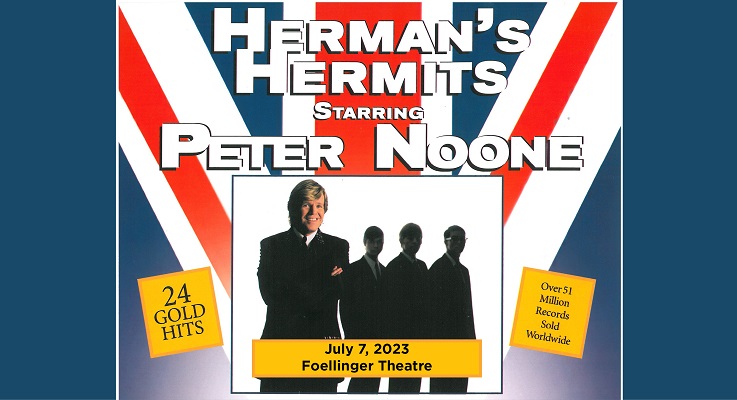 Herman's Hermits
Concert Date: July 7, 2023
Public On Sale Date: Friday, April 7, 2023 at 10:00 a.m.
Purchase tickets through Ticketmaster
Peter Blair Denis Bernard Noone is a multi-talented entertainer, who has been delighting audiences nearly all his life.
At the age of fifteen, Peter achieved international fame as "Herman", lead singer of the legendary pop band Herman's Hermits. His classic hits include: "I'm Into Something Good", "Mrs. Brown, You've Got A Lovely Daughter", "I'm Henry VIII, I Am" and "There's A Kind of Hush" among many more. Ultimately, Herman's Hermits sold over fifty-two million recordings. In all, fourteen singles and seven albums went gold.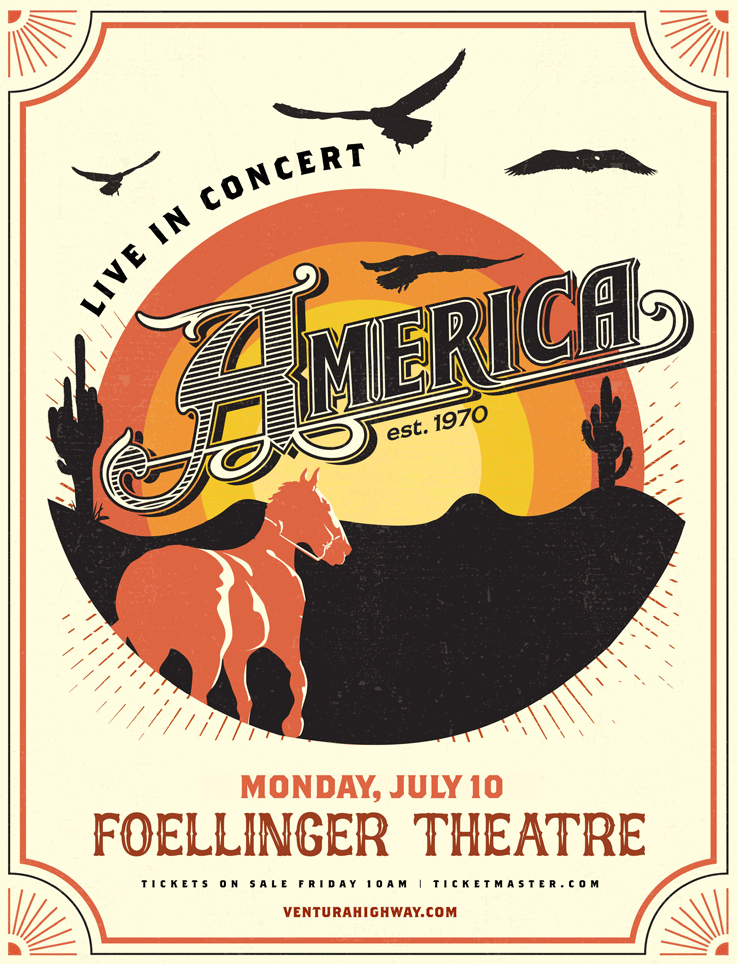 When America, the perennial classic-rock favorite, hits the road in 2023, they'll celebrate their 53rd Anniversary with their powerful performances. Founding members, Gerry Beckley and Dewey Bunnell (along with former band mate, the late Dan Peek) met in high school in London in the late 1960s and quickly harmonized their way to the top of the charts on the strength of their signature song "A Horse With No Name." America became a global household name and paved the way with an impressive string of hits following the success of their first #1 single. Forty plus years later, these friends are still making music together, touring the world and thrilling audiences with their timeless sound.

All general and in-person sales at the Parks and Recreation Department (705 East State Blvd.) begin Friday, Feb. 24, at 10:00 a.m.

Ticket Link:
Purchase tickets through TicketMaster Starting Friday, February 24, 2023 at 10:00 am.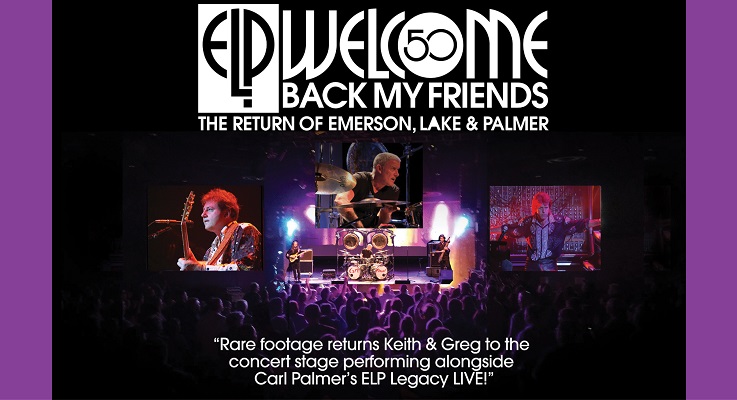 Welcome Back My Friends: The Return of Emerson, Lake and Palmer
Concert Date: July 13, at 8:00 p.m.
Public On-Sale Date: Friday, April 14 at 10:00a.m.
Purchase tickets through Ticketmaster
Sole surviving member Carl Palmer brings WELCOME BACK MY FRIENDS—THE RETURN OF EMERSON, LAKE & PALMER Tour. The tour will actually reunite ELP LIVE ON STAGE through modern technology.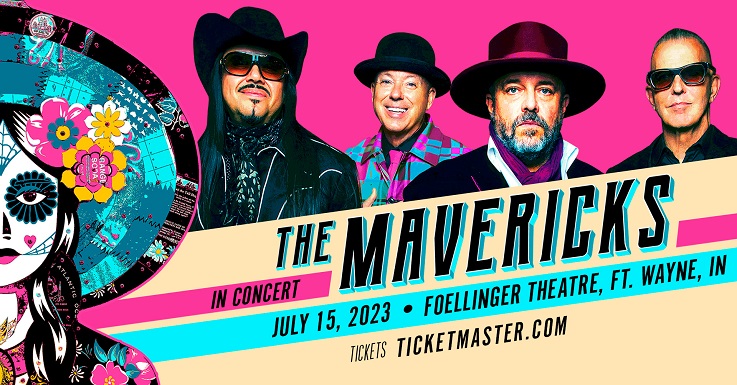 The Mavericks
Concert Date: July 15, 2023
Public On-Sale Date: April 28, 2023 at 10:00 a.m.
Purchase tickets through Ticketmaster
The Mavericks, the eclectic rock and country group known for crisscrossing musical boundaries with abandon, has gone through three distinct phases since it was founded in Miami in 1989. An initial period of heady success marked by big hits, and critical acclaim in the '90s. A long hiatus starting 2003 when the musicians each, went their own way. And finally, a triumphant reunion in 2012 which held long enough for them to recently celebrate the band's 30th anniversary.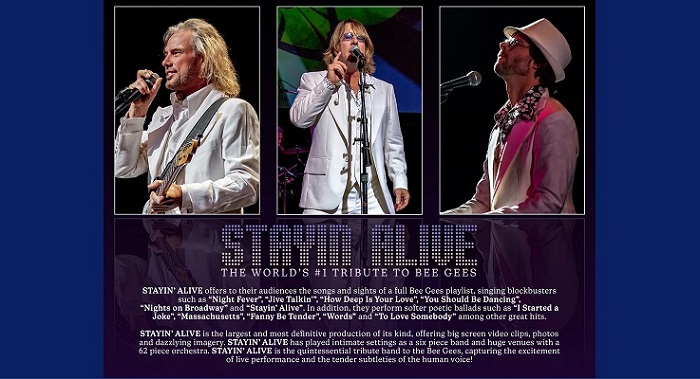 Stayin' Alive
Concert Date: July 29, at 8:00 p.m.
Public On-Sale Date: Friday, April 14 at 10:00a.m.
Purchase tickets through Ticketmaster
STAYIN' ALIVE offers to their audiences the songs and sights of a full Bee Gees playlist, singing blockbusters such as "Night Fever", "Jive Talkin'", "How Deep is Your Love", "You Should be Dancing", "Nights on Broadway" and "Stayin' Alive". In addition, they perform softer poetic ballads such as "I Started a Joke", Massachusetts", "Fanny be Tender", "Words" and "To Love Somebody" among other great hits.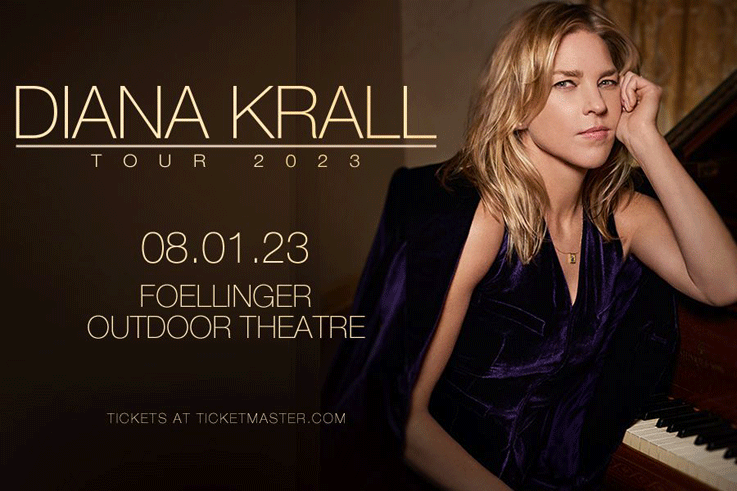 Diana Krall
Tuesday, August 1, 2023
House Open 7:00 pm
Curtain Time: 8:00 pm


Purchase tickets through Ticketmaster!


Diana Krall is the only jazz singer to have eight albums debut at the top of the Billboard Jazz Albums chart.
To date, her albums have garnered two GRAMMY® Awards, ten Juno® Awards and have earned nine Gold, three Platinum,and seven multi-Platinum albums.
Her 1999 release of When I Look in Your Eyes spent an unprecedented 52 weeks in the #1 position on Billboard's Jazz chart, won two GRAMMY® Awards,and went Platinum in the U.S. and Canada. Her most recent release, This Dream Of You, has garnered critical acclaim from fans and press alike.
Krall's unique artistry transcends any single musical style and has made her one of the most recognizable artists of our time. As The New York Times recently noted, she possesses "a voice at once cool and sultry, wielded with a rhythmic sophistication".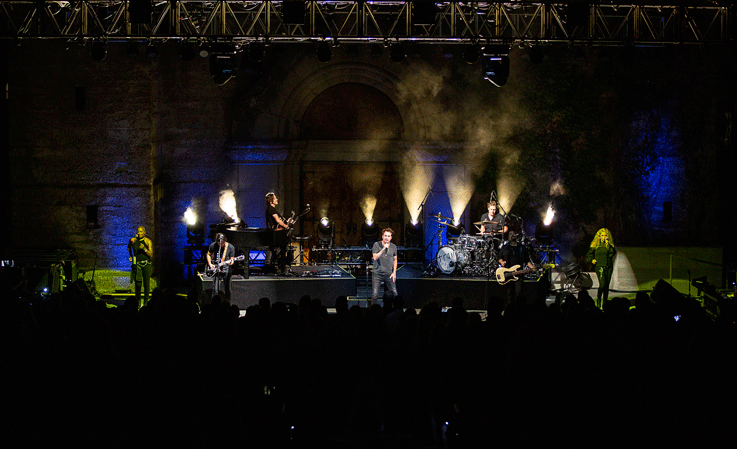 Train with Better Than Ezra to Play at Foellinger Theatre
General sales begin March 10
Train with Better Than Ezra will perform on August 9, 2023. The concert will begin at 7:30 p.m.
Train is a multi-GRAMMY and Billboard Award-winning band from San Francisco that has had 14 songs on Billboard's Hot 100 list since the release of their debut self-titled album. Train's climb to the top began in 1994, as the original five-member band tenaciously built a loyal hometown following, leading up to their debut album, released by Columbia in 1998.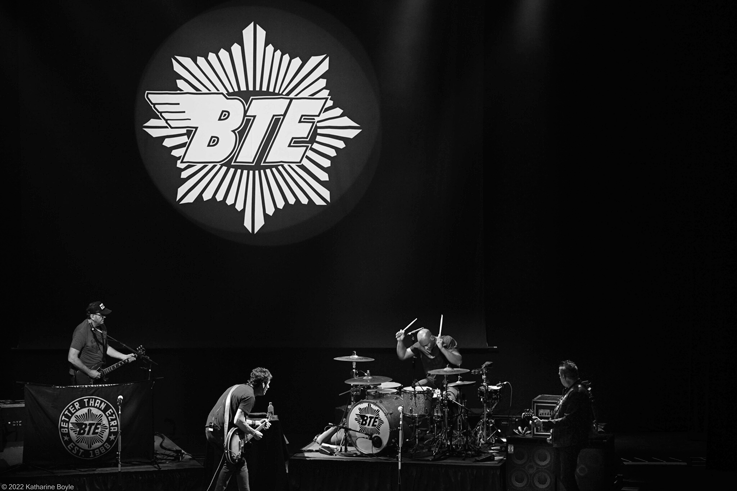 Whether you caught a house party gig after Better Than Ezra formed in 1988 at Louisiana State University, heard "Good" on the radio once it hit #1 during 1995, became a fan following Taylor Swift's famous cover of "Breathless" in 2010, or saw them headlining sheds in 2018, you most likely never forgot that initial introduction to the New Orleans quartet founded by Kevin Griffin [lead vocals, guitar, piano] and Tom Drummond [bass, backing vocals].
General and in-person sales at the Parks and Recreation Department (705 East State Blvd.) begin Friday, March 10, at 10:00 a.m. Purchase tickets for Purchase tickets through TicketMaster starting March 10.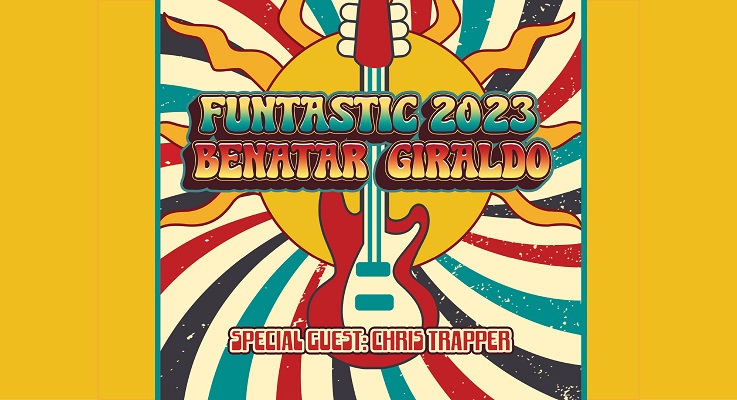 Pat Benatar and Neil Giraldo
Tuesday, August 22, at 7:30 p.m.
Public On-Sale Date: Friday, April 21 from 10:00 a.m. until 10:00 p.m. EST
Purchase tickets through Ticketmaster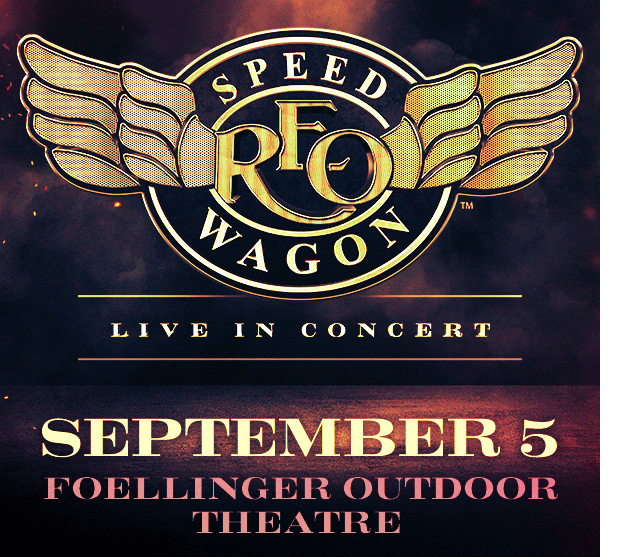 REO Speedwagon
Concert Date: September 5, 2023


Public On Sale Date: Friday, March 24, 2023 at 10:00 am
Purchase tickets through TicketMaster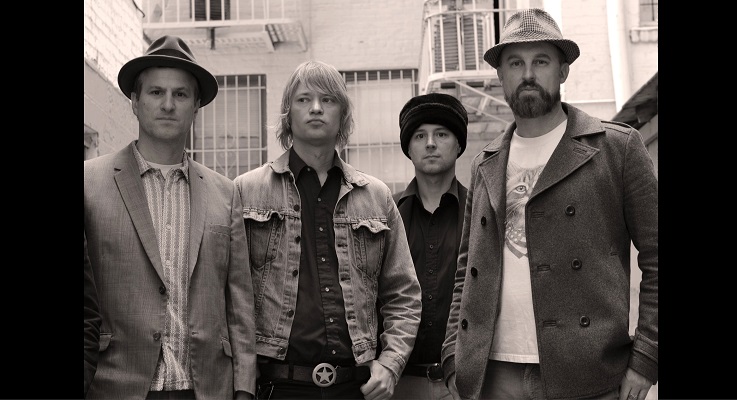 An Evening with CAKE
Concert Date: Sept. 11, 2023
Public On-Sale Date: April 28, 2023 at 10:00 a.m.
Purchase tickets through Ticketmaster
The Sacramento, CA based band that continues to maintain a wealth of originality. If Hank Williams Sr. and Sly Stone were having a party together, and they played AC/DC records backwards… that would be this band. CAKE's adherence to their original guiding principles has only grown stronger. Originally formed as a somewhat antagonistic answer to grunge, CAKE's democratic processes, defiant self-reliance, and lucid yet ever-inventive music has made them a nation-state unto themselves, with no evident peers in sound or perspective. In addition to writing, arranging, producing, and performing their own music, they have taught themselves to engineer their recording projects in their own solar-powered studio, which regularly generates more power than is needed to run it, causing the building's electrical meter to run in reverse. CAKE's most recent album, Showroom of Compassion, debuted at #1 on the Billboard Top 200 Album Chart and was touted as "deadpan brilliance" by the New Yorker. While seamlessly blending many genres and influences, CAKE truly issues forth a sound and vision unlike any other band. The band is currently at work on their ninth album due for release during 2023.
Ticket Sale Date & Purchasing Information

Ticket sale dates for the 2023 Summer Concert Series are posted as each concert is announced. Pre-sale information will be posted on our Theatre Facebook page!


Ticketmaster.com (Click on the heart to favorite Foellinger Theatre and stay up to date with new events)
In person at the Parks & Recreation Dept. (705 E. State Blvd.)

At the Foellinger Theatre Box Office (3411 Sherman Blvd.) from 6-10 pm on concert days.


Tickets purchased in person will include no additional fees.

By phone through Ticketmaster. Please call 1-800-982-2787.
Accessible seats are available for purchase on-line.
Questions about purchasing tickets on-line? Call TicketMaster customer service: 1-800-653-8000
Check out the Theatre Seating Chart


Refunds


Customers will receive full refunds for any concerts cancelled. If a concert is rescheduled, customers can either keep their tickets for the new date or collect a full refund
---
Sponsors


The 2023 concert series of Foellinger Theatre was made possible with the support of the following:
---
Facebook
Check us out on facebook!!

Like the Foellinger Theatre facebook page TODAY and be up on all the announcements for the season as they occur!!

---
General Information
Events are held rain or shine as our open air theatre is covered. Be sure to bring your bug spray as well as extra layers of clothing and/or blankets depending on the weather. Outside food and beverage is not permitted. FREE parking is available at all concerts!


Concession Information

We offer soft drinks as well as beer, hard cider, limited mixed drinks, and wine slushies. If you are hungry we also offer snack food including popcorn, hot dogs, pretzels with cheese, nachos and carmel corn!
Cash and credit card are accepted.
Outside food and beverage is not permitted at Foellinger Theatre.


No Passes Out
Effective March 9, 2017 customers of the Foellinger Theatre will no longer be permitted to re-enter the Theatre after leaving the gated area. There will be no passes out issued. For customer convenience a defined area inside of the Theatre gates will be designated for smoking. There will be no smoking permitted in any other Theatre areas.


---
Additional Customer Information
Effective March 9, 2017 on show nights parking in the Foellinger Theatre parking lot in Franke Park as well as the overflow parking lot adjacent to the Theatre is reserved for customers who are ticketed for the show. Violators may be ticketed or towed.
Following the directive of the City of Fort Wayne, masks are recommended, but not required.
Alcohol is only allowed to be consumed within the Theatre facility (not in the parking lot). Portable grills are not allowed in designated parking lot areas. Tickets purchased on-line will be mailed to you the next business day. Tickets may also be purchased over the telephone by calling 260.427.6000 or 260.427.6715 after 6 pm day of show.
Please note: Wheelchair accessible tickets and companion tickets are not available for purchase online. Please call 260-427-6000 in advance or 260-427-6715 (after 6 pm day of show) to purchase. A map of the parking lot including designated ADA spots is now available.
Do you still have questions? Contact: Tim Byers, Theatre Manager, 260.427.6018 or This email address is being protected from spambots. You need JavaScript enabled to view it.
---

Take our on-line Theatre survey today and let us know about your experience at Foellinger Theatre.