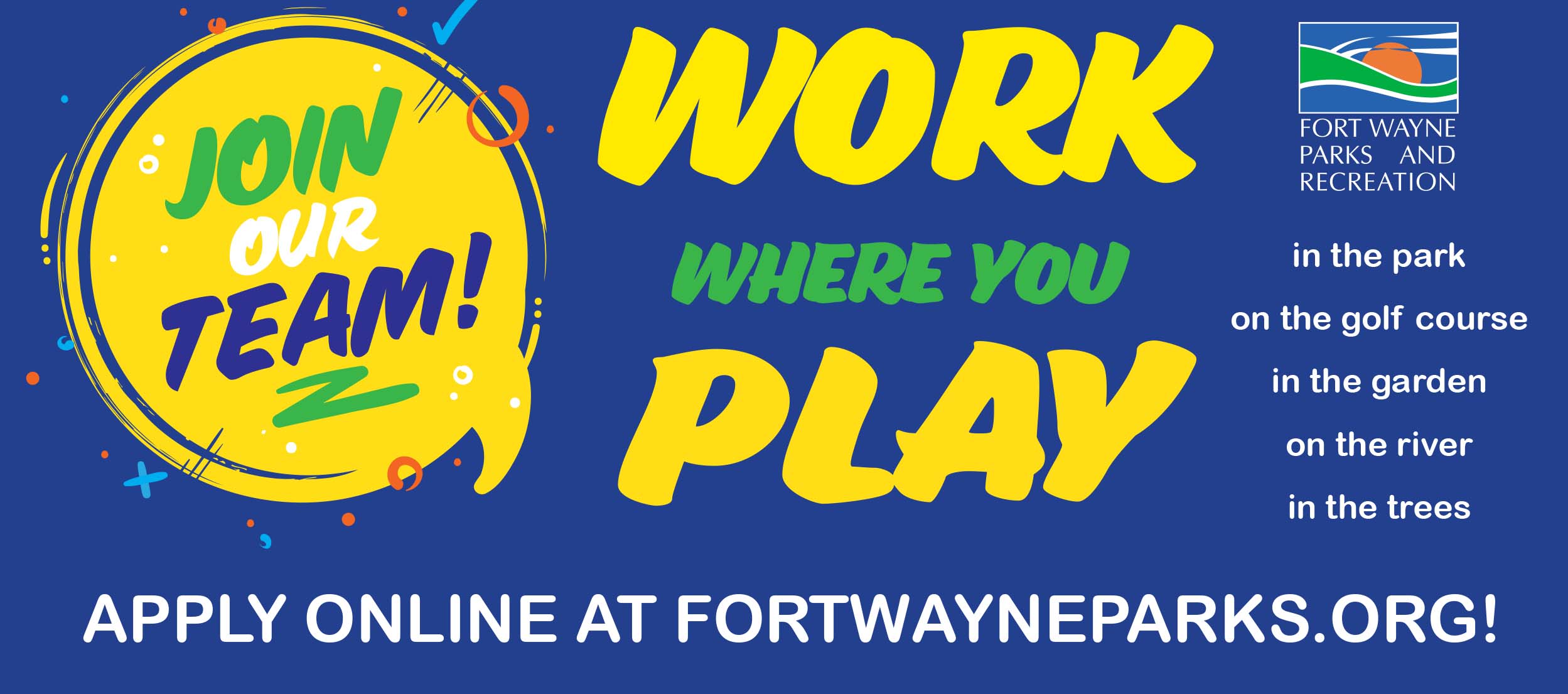 Looking for a seasonal job?
We still have many seasonal jobs available for this fall! Please check out our Park Jobs link to learn MORE about job openings and Pop-Up job recruitment events!
Weather Updates


GOLF COURSE STATUS FOR WEDNESDAY, AUGUST 10:
FOSTER PARK – Course open, carts restricted to CART PATHS ONLY
MCMILLEN PARK – Course open, walking only on front 9, carts on PATHS ONLY on back 9. Range open
SHOAFF PARK – Course open, range open, no restrictions

Trail closures- Please check out the Trail closures link before planning your route as the recent storms have impacted the trails.


Tree issues
Due to the high volume of storm-related failures, the crews ask that tree-related debris be reported through 311 calls.
Parks administration will monitor the reports and direct reaction to the affected areas. Clean-up efforts will be prioritized based on the associated risk.

Safety FIRST
It is recommended that the public consider safety first and not enter areas where barricades are in place during this time.
Check out the 2022 Theatre line up flier. Check out the Foellinger Theatre link to learn more and to purchase tickets!


Fun at the Youth Centers
Sign up for After School programming at Jennings or Weisser this Fall!

We need your input as we plan for the fall. If your children are currently attending Cooper, Jennings, or Weisser or you plan to sign them up for the fall please complete this survey for us. Fort Wayne Parks & Recreation Center Youth Survey: To better serve our families.

McMillen Park Community Center
Sign up TODAY for After School programming at McMillen Park Community Center.

NOTICES FOR VISITORS TO PARKS AND RECREATION FACILITIES:

The Fun Times

The Fun Times is a guide that is updated four times a year. Read more to learn how to be added to the mailing list.