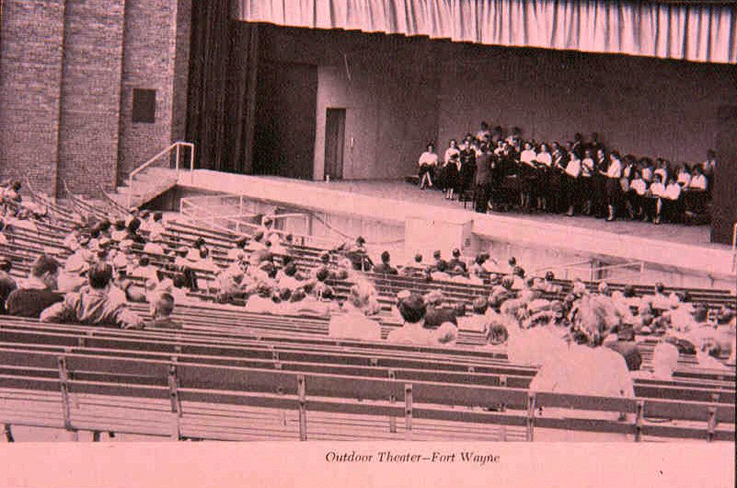 History

The Foellinger Theatre in Franke Park was constructed in 1949 as a gift to the community from Helene Foellinger in memory of her father, Oscar G. Foellinger, former publisher of the Fort Wayne News Sentinel. The Theatre was to provide a unique type of entertainment space - an informal, open-air community gathering and performing area, molded into a grassy hillside in the park. For many years, the Foellinger Theatre provided a large performance stage in Fort Wayne, while most of the central city movie houses (former Vaudeville theatres) fell victim to the growing acceptance of television.

A fire in the early 1970s provided an opportunity to make major improvements to the theatre and in 1976, the present open-sided dome and a new stage house were added through the generosity of the Foellinger Foundation. The theatre currently seats 2,751 fans. Recently over 50,000 people attended concerts, movies and other functions held yearly at the Theatre. Over sixty years after the curtains first opened, Fort Wayne families are still enjoying the thrill of live performance under a starry summer sky. We think Miss Foellinger would be pleased.
Foellinger Outdoor Theatre is located in Franke Park next to the Children's Zoo on Sherman Boulevard. For out of town visitors, if coming in from I-69, you can access the theatre by exiting at 309 A (930/Coliseum Blvd.) Once you exit, stay in a lane going straight at the intersection of Goshen/Coliseum Blvd. and remain on Goshen Avenue until you reach Sherman Blvd. Turn left on to Sherman and the Theatre will be on your left hand side before you reach the Fort Wayne Children's Zoo.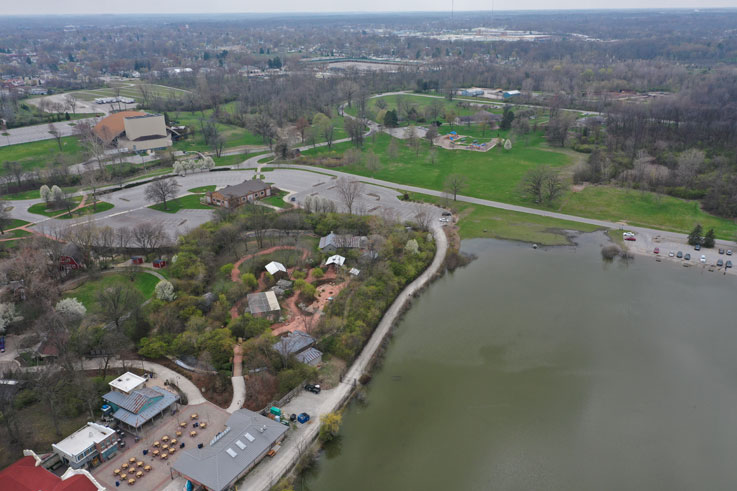 General Information
For more information, please call the Theatre Manager at (260) 427-6018 or the Parks and Recreation Department at (260) 427-6000.