About the Rivergreenway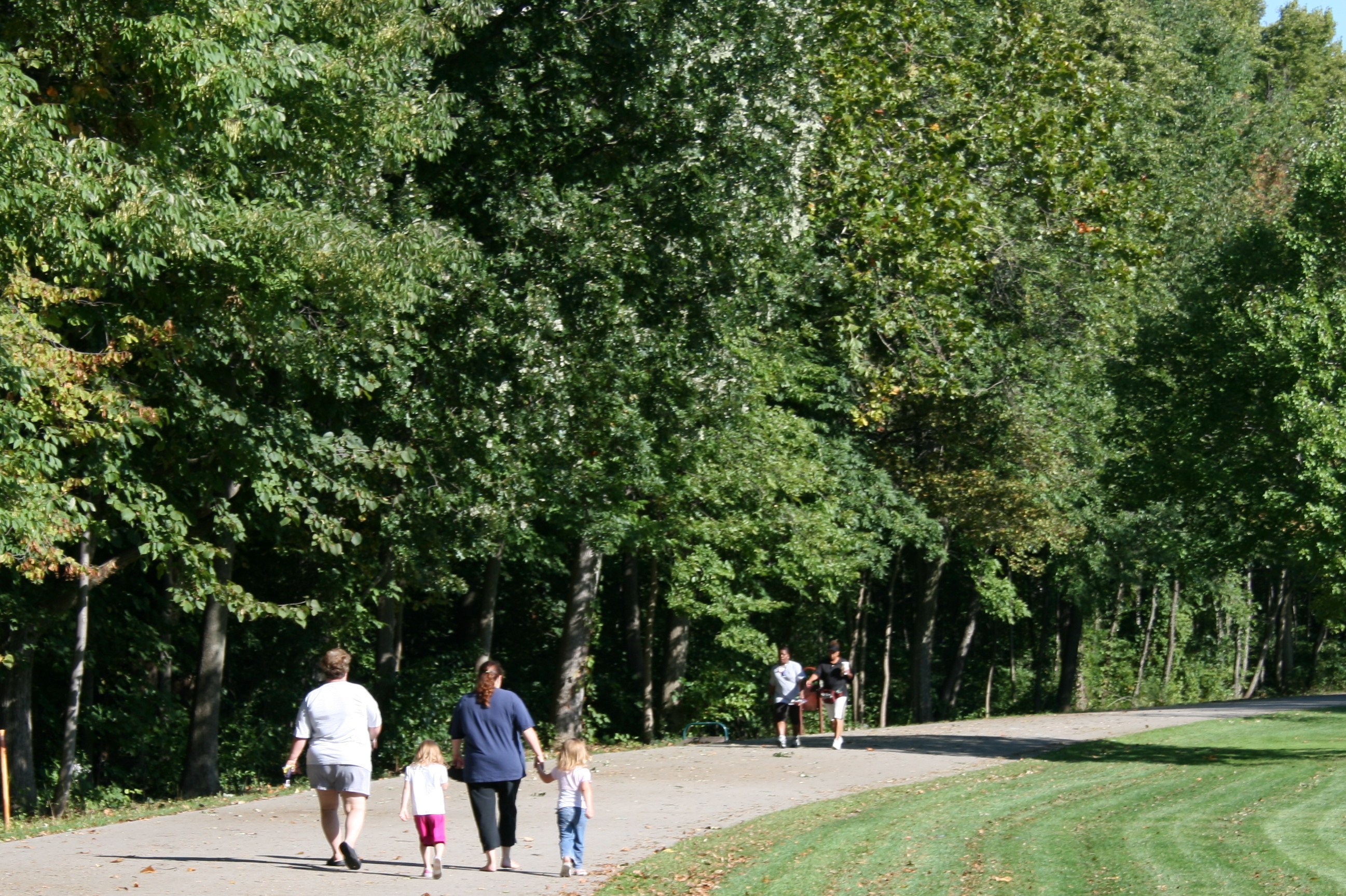 The Rivergreenway Trail is a 26-mile linear park in Fort Wayne and New Haven, Indiana. The system runs along the banks of the St. Marys, St. Joseph and Maumee Rivers. Much of the Rivergreenway has been funded by the State of Indiana and the federal Land and Water Conservation Fund. The Rivergreenway provides a great opportunity for recreation, fitness and conservation, as well as providing an alternative transportation network safely connecting the community.

A linear park such as the Rivergreenway system is a long, narrow park with limited access that is ideal for activities such as bicycling, hiking, nature study, jogging, rollerblading or just going for a leisurely walk. The Rivergreenway offers natural vistas and scenic overlooks within an urban environment. It creates a synergism between country and urban settings that affords users the opportunity to enjoy the best of both. Additionally, it creates a natural overflow against the invasion of high water which helps mitigate the ravages of flooding.

The Rivergreenway is owned and maintained by the Fort Wayne Parks and Recreation Department, the City of Fort Wayne Public Works Department, and the New Haven/Adams Township Parks & Recreation Department.

The Rivergreenway is open from 6 am -11 pm daily for your enjoyment.

If there are comments, questions, or concerns about any section of the Rivergreenway, please contact the Greenways Manager at (260) 427-6002.



Do you have a praise, problem or concern you would like to share? Please take the time to complete the Talk to Us form.

The Rivergreenway Trails Network has been recognized as a National Recreation Trail! To view information about the Rivergreenway on the National Recreation Trails site, click here.
The City of Fort Wayne is proud to have been names a Runner-Friendly Community by the Road-Runners Club of America. Learn more here.

Only people-powered vehicles are allowed on the trails, including bicycles, skateboards, scooters, etc. Learn more by reading the Motor Vehicles Ordinance.

Be sure to check out the News/Events page for information on upcoming events!

If you would like up to date information on trail closures, bookmark the Trail Closure page !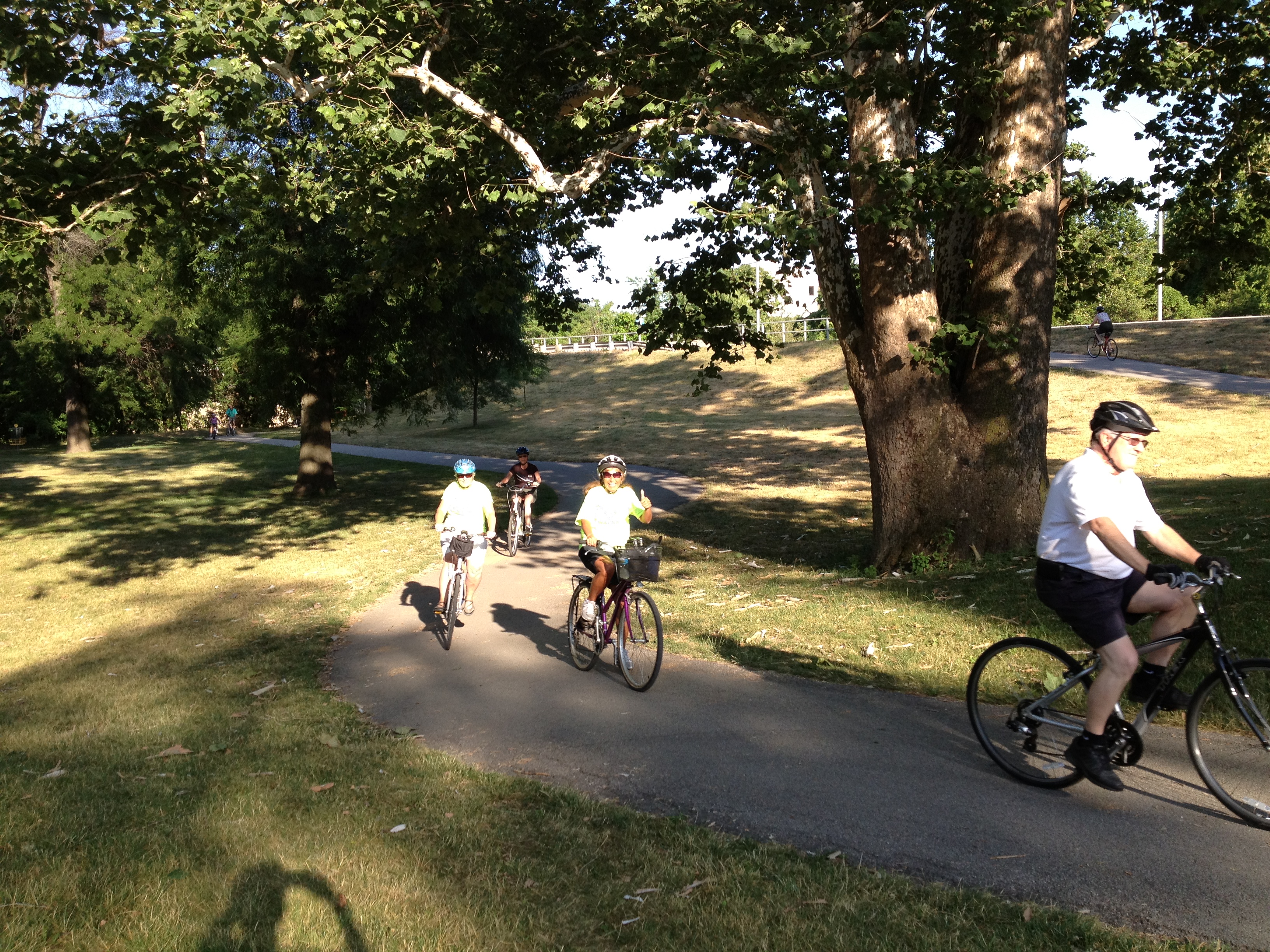 TRAIL BROCHURE AND MAPS!

Learn more about planned trails! Check out the current Fort Wayne Regional Trails Map.

Now available is a Listing of Parks Facilities along the Rivergreenway (both restrooms and drinking fountains) that are located along or near the Rivergreenway. In addition to the list, there is a Rivergreenway Facilities Map that depicts the general locations of each facility along the Rivergreenway. Please note that the Fort Wayne Parks restrooms and drinking fountains are open for use from May through the middle of October.

Available for your use is a listing of mile marker locations. Click on Mile Marker Locations to see where they are located and how you can utilize this information for your next walk or run.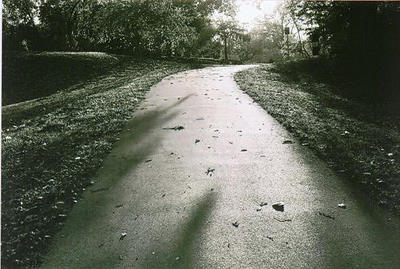 Memorial Tree & Bench Program Information
Add to the beauty of your favorite section of the Rivergreenway (in the Fort Wayne City Limits) and honor a loved one simultaneously with the help of our tree or bench donation program.

For more information, check out Memorial Tree & Bench Program.

Contact Information
Fort Wayne Parks & Recreation Department
705 E. State Blvd., Fort Wayne, Indiana 46805

Telephone number: (260) 427-6002
Facsimile: (260) 427-1269
E-mail:This email address is being protected from spambots. You need JavaScript enabled to view it.