2017 Fort Wayne City Golf Championship

Nick Bienz has just won the Fort Wayne City Golf Championship at Sycamore Hills Country Club. Nick started his golf as a young man of 11 at LSA. He had never played golf before coming to LSA. He absolutely loved the game from the beginning. He progressed thru our program and as a freshman played on the Heritage High School team. He became very good and played in the State finals his Senior year. He earned a scholarship to Indiana University, Purdue University (IUPUI) where he is entering his junior year. He worked for LSA his freshman year in college on his summer break.
This is a great day for LSA golf!

Check out the Journal-Gazette link for additional information on Nick's experience winning the Fort Wayne City Golf Championship!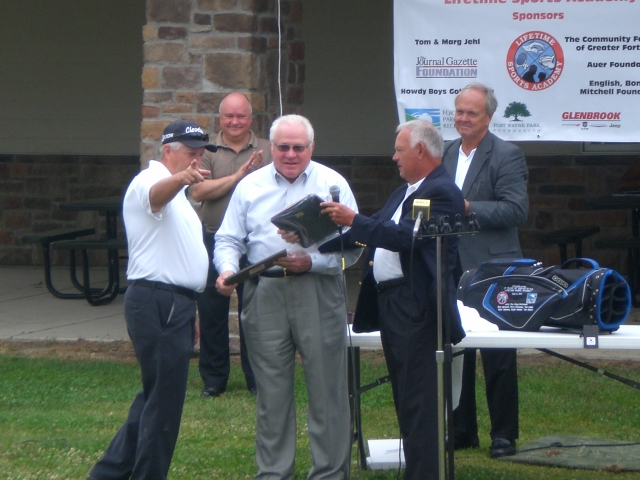 Doug McKibben Practice Center

To commemorate the 15thanniversary of LSA and to honor dedicated committee member Doug McKibben, the driving range, putting and pitching green was officially named the Doug McKibben Practice Center at the Lifetime Sports Academy.

"When Tom Jehl and I started the Lifetime Sports Academy, the first person Tom mentioned to join us in developing this program was Doug McKibben," said LSA Committee Co-Chair Jerry Fox. "Since the beginning, Doug has been instrumental in furthering the development and progress of the Lifetime Sports Academy through his generous donations and counsel during the past fifteen years. The Doug McKibben Practice Center is a fitting tribute to my partner in the Lifetime Sports Academy."
Tom & Marg Jehl Day
On June 20, 2005 Mayor Graham Richard honored Tom & Marg Jehl by declaring June 20th "Tom and Marg Jehl Day." The ceremony included an unveiling of a permanent plaque at McMillen Park's Mad Anthony III's, a par three golf course.

The Tom Jehl LSA partial scholarship to the University of Saint Francis is available to a student entering the University of Saint Francis who has participated in the Lifetime Sports Academy and has actively volunteered in the community. This scholarship is available at The University of St. Francis. For more information or to obtain an application for the Tom Jehl Lifetime Sports Academy Scholarships,
visit on-line: Saint Francis University.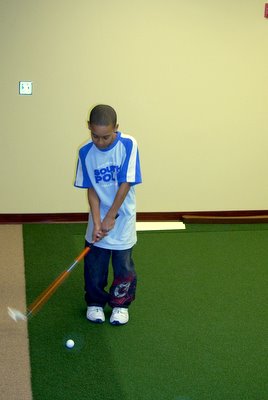 Year Around LSA
The Year Around LSA started in October 2007. Participants in the program are eligible to sign up if they have earned their tennis racquet (at a beginner status) and/or golf participants that were members of the birdie or par club.

The LIFETIME SPORTS ACADEMY DOCUMENTARY-"WHERE EVERYBODY WINS" is NOW available to purchase!
To purchase your own copy of the excellent documentary on the Lifetime Sports Academy, call 1-888-484-8839 or order on-line at www.wfwa.org The video is $24.95 plus shipping & handling.
The one-hour program tells the story of LSA-starting with the broad-based community support that made the program a reality, to its youthful participants and the positive impact it has on their lives.
Created in 1998, the Lifetime Sports Academy (LSA) is a cooperative effort of the Fort Wayne Sports Corporation and the Fort Wayne Parks and Recreation Department. The LSA provides FREE golf, tennis, and swimming lessons during the summer months for local youths ages 8-18, Monday through Friday, 9:00 a.m.-3:00 p.m., under the supervision of Academy Director and Wayne High School teacher and track coach, Tom Hogan. Lessons focus on skill development, training, and participation and are taught by certified coaches and highly trained professionals.
The Lifetime Sports Academy is located in the McMillen Park Pavilion just west of the pool (enter the park off Oxford). No pre-registration is required. You may come as often as you wish and stay as long as you like. Special activities such as soccer, softball and volleyball will be organized at various times throughout the week for children not participating in group lessons. The Fort Wayne Community Schools summer lunch program will also be available at McMillen Park for Academy participants.
The Mad Anthony III's Golf Learning Course was built through a partnership with the Mad Anthony Charity Classic for Children. This par-three course, located at McMillen Park, is available to play for free to LSA students who have passed proficiency tests in irons, woods, chipping, putting, pitching and sand play plus rules and etiquette. The course is also available to any golfer looking to polish their game or enjoy a round of golf with a young athlete.
Besides having the opportunity to learn a new sport and meet new friends during the summer months, LSA participants can also earn golf and tennis equipment or the right to participate in local events, like the City Swim Meet. Some very dedicated athletes can also earn scholarships for additional lessons during the spring or fall.
The program has become a model for other cities across the nation.
For more information, please call the Parks and Recreation Department at 427-6000.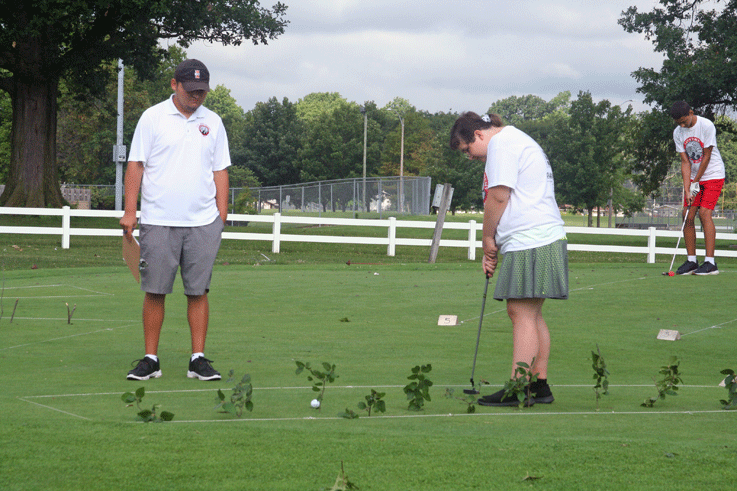 Testimonials from participants and parents
LSA is an amazing experience for children. Our 4 children had such a rewarding experience. Thank you so much for offering these programs to the children. Tim K.
I get extra copies of your pamphlets each year to give to parents of my Luers Boys and Girls teams (who have younger siblings). I strongly encourage them to take advantage of your wonderful program. I have for years and years. Tom O.
I very much enjoyed learning more about golf. Spencer
LSA far exceeded our expectations! There could not be a better program for our community! The coaches, staff and volunteers are all top-notch. My family loves it so much that I took the time to write to the Journal Gazette about LSA. It was a fun program and we are so thankful that our children will have golf and tennis skills which will carry them throughout adulthood. I hope that more families participate in LSA in the future. Everything is well done. We could not be more pleased with LSA. Their coaches are phenomenal! Our kids still talk about how much fun they had with their coaches and friends at McMillen. I've shared my thoughts many times (on Facebook and twitter) regarding how terrific LSA is. What a wonderful program for children to participate in. Dana M.
Thank you for teaching me how to play golf. Dalton R.