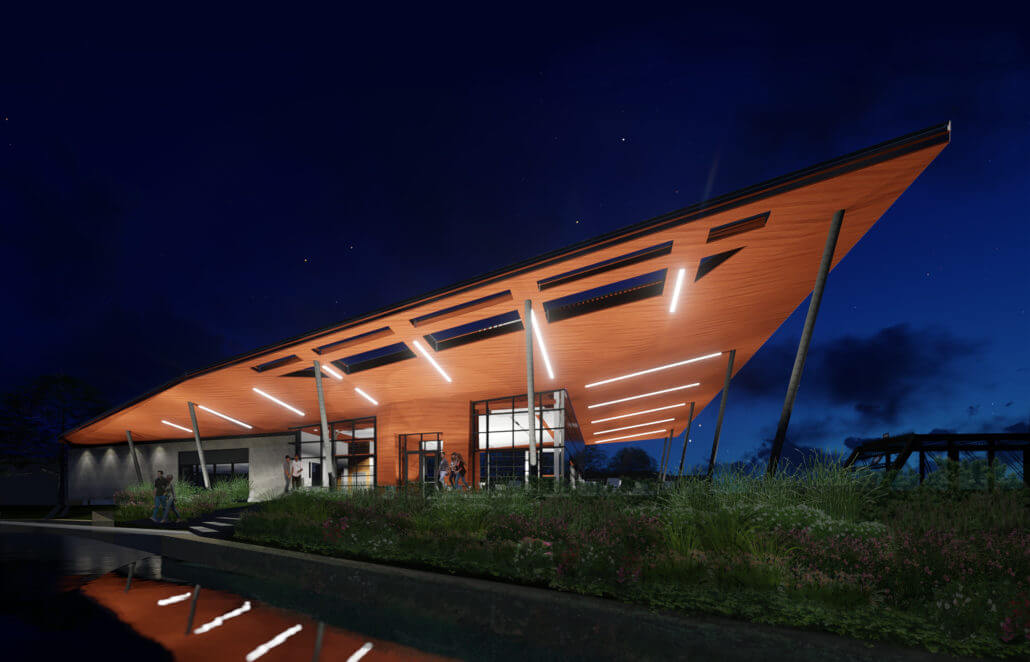 The Fort Wayne Park Foundation was founded in 1974 as the charity of record for Fort Wayne Parks and Recreation (created in 1905 by the Indiana State Legislature and continues to be a branch of City government). Through the years, these two organizations have worked hand in hand to preserve the City's green spaces, create a lasting legacy for the citizens of Fort Wayne and Allen County and provide free and affordable leisure opportunities for all ages.


The Fort Wayne Park Foundation, Inc. is pleased to announce its support of Promenade Park by raising funds for the construction of the Park Foundation Pavilion. With generous contributions from area foundations and individuals, the Foundation raised $1,000,000 which was generously matched with $500,000 from the Community Foundation of Greater Fort Wayne. In addition, the Park Foundation pledged $150,000 from its unrestricted endowment funds to support the project.

Check out the News Release for additional information or the Riverfront web site!







Want to learn more about the Fort Wayne Park Foundation?

Check out their NEW web site: Fort Wayne Park Foundation


Riverfront Endowment Donations

The Fort Wayne Park Foundation invites families to become a part of local history by supporting Promenade Park. A gift of $500 will be recognized with an inscription on a Greenscape Step within the Park. It's similar to buying a brick. The purpose of this campaign is to create a legacy endowment for Promenade Park. The Promenade Endowment will help support improvements, updates and programming along the rivers, and will be operated by the Fort Wayne Park Foundation, a nonprofit charity. All donations are tax-deductible and can be made securely at the Park Foundation website. Learn more: https://fwparkfoundation.org/product/donate/

History

In November 1973 a new organization was formed to channel donations into designated park projects. Named the Fort Wayne Park Foundation, Inc., and adopting the motto of, "Give Your Child Tomorrow," it accepts donations to be applied to capital improvements in the parks. Projects supported by the Park Foundation in recent years include: Salomon Farm Park, Foellinger Theatre, Foellinger Freimann Botanical Conservatory, Lakeside Rose Garden, and Freimann Square.

Membership
Membership is open to all city and Allen County residents, 18 years of age or older. The foundation is classified as tax-exempt.