Check out the Summer Activty PODS Brochure

Ready to Register? Register starting March 21!!

Summer Activity PODS
Summer Activity PODS are designed for FUN! Each half-day program is designed to keep your child active and engaged in a COVID-safe environment. Register your child for both the morning and afternoon sessions in a given week, pack a sack lunch and we will supervise them for the hour between sessions. Please adhere to the drop-off and pick-up times. Each session is limited to 16 youth. We are committed to maintaining a safe and clean environment and will be monitoring kids and leaders each day. Registration deadlines are one week prior to each POD. An official POD t-shirt is included. Min. 11 Max 16. Themes fill quickly so don't hesitate to register. Fee $65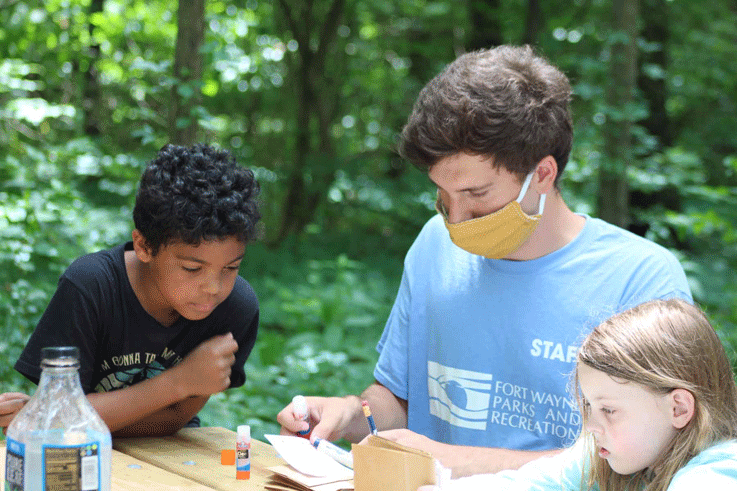 3...2...1...Outer space
Prepare for an important space mission by creating your own specially-equipped space helmet. Then blast off into space by building your own rocket. We will explore the planets and meet some space friends as we make our journey through the universe. Be ready to join in on all the fun and prepare to countdown….3..2…1..Outer Space!
Amazing Race
Our kid's version of The Amazing Race will test their wits and bravery against other POD participants! Challenges may include racing challenges, eating challenges, brain challenges, and more. We might even produce our own show. Can you hack it? Join us +
Be an Artist
Do you have a budding artist in your house, or do you have creative children who just like to paint? In this POD, you will learn various art techniques and mediums including acrylic, tempera, watercolor, clay and more. Make room on the walls because your artist will be producing creative collections to display in this POD!
Crafty Kids
So many crafts . . . so little time! We're going for the record by completing as many different crafts as we can this week.
Creative Think Tank
Creative Think Tank is based on the popular television show Shark Tank™. Campers experience a week filled with opportunities to expand their creative minds by developing their own business ideas. We encourage campers to make decisions, form teams, vote on ideas, present their projects to a panel of "top investors", and even make their own prototypes of potential products, then discuss and debate the deals and business opportunities.

CSI Investigators
Elementary my dear, Campers! Step into the shoes of a crime scene investigator. Working together as a crime scene unit, you will take photographs, gather evidence, and search for clues. This hands-on camp will inspire your young investigator to work as a team, use critical thinking skills, and solve the mystery. Remember, crime scenes can get messy, so wear comfortable clothes that can get dirty!
Dinosaur Detectives
Calling all future paleontologists! Grab your fossil brushes as we step back in time to discover the age of dinosaurs. This week campers will create their own dinosaur costumes, uncover mysterious fossils, and even build their own binoculars for a dinosaur hunt around camp.

Fun in the Fort
Learn all about downtown Fort Wayne on our daily walking tours featuring murals, museums, Historic
Fort Wayne, Promenade Park and more.
Have a Ball
We've all heard of golf, basketball, football, volleyball and soccer, but have you heard of four square,
whiffle ball, broom-ball or bocce ball?
Cooking Kids
Learn basic kitchen techniques and safety tips as you whip up a breakfast, snack, dinner and dessert. The best part? Sampling our creations!
Lego Creations
We are going to build various items, make cars to race and get ready for the Lego Challenge!
Mission Impossible
Solve puzzles like Ethan Hunt! Come join us for some super spy training. You will learn to create and read secret messages. Use these super spy skills to solve a mystery and discover the treasure!

Pirate Adventure
Ahoy Mateys! Come join our pirate ship and live the life of a pirate; creating pirate hats, patches, hooks, and even your own pet parrot. You'll join together to help find the buried treasure wearing your pirate garb. Let's turn downtown into a pirate's haven.
Positively Puzzling
Enjoy friendly competition in various mind and speed games and puzzles such as Rubik's, cup stacking, Jenga and even make your own games.
Raider of the Lost Artifacts
Be the next Indiana Jones in search of an ancient artifact. Solve challenges as they pop up and, most
importantly, avoid the traps set up by the protectors of the artifact.
Silly Scientists
Put on your very own customized lab coat and step into a world of curiosity and discovery. Throughout the week, you will conduct experiments that fizz, fly, stick, and even create artwork! This fun-filled week is sure to strike the curiosity of every little scientist.
Splish, Splash Water Works
Everything water! Enjoy a week of water fun and exploration with water games, balloons, relays, a
slip-n-slide and more!
Super Clue Scavenger Hunt
Get your thinking cap on and your magnifying glass ready for a week of clue and scavenger hunts.
Superhero Adventures
It's a Bird. It's a plane. No, it's a superhero??? Join us as we discover our super powers and create superhero costumes. You will participate in the superhero ultimate challenge. then put your special powers to the test as we fight villains to save the park.
Weird & Sweet Treats
We're going to use science to create yummy sweet treats like ice cream, rock candy, frozen yogurt dots, worms, Fibonacci lemonade and solar oven s'mores.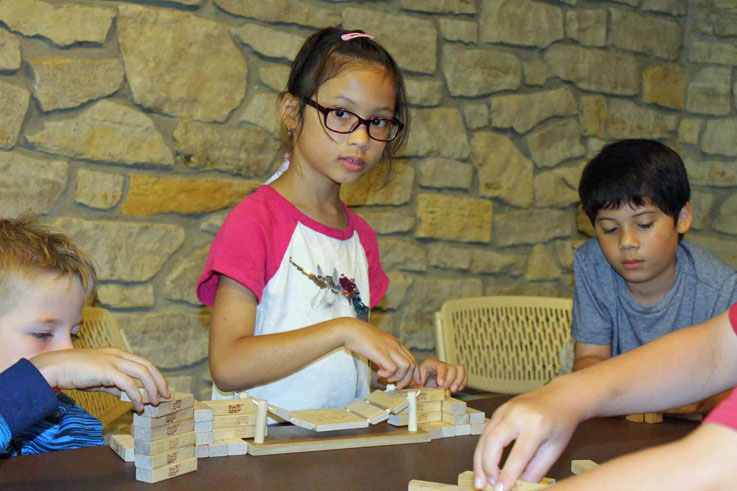 Ages

Time

Week 1

June 13-17

Week 2

June 20-24

Week 3

June 27-July 1

Week 4

July 11-15

Week 5

July 18-22

Week 6

July 25-29

Week 7

Aug 1-5

5-9yrs

9am-12pm

BE AN ARTIST

PSI OTE LOWER

343450-A2

SILLY SCIENTIST

FRANKE #1

343450-A9

LEGO CREATIONS

FRANKE POND

343450-L2

DINOSAUR DETECTIVE

RIVERLODGE

343450-N4

HAVE A BALL

SHOAFF CONKLIN

343450-M6

SUPERHERO ADVENTURE

RIVERLODGE

343450-L6

COOKING KIDS

COMMUNITY CENTER

343450-M2

5-9yrs

1pm-4pm

CRAFTY KIDS

PSI OTE LOWER

343450-K7

3…2…1

OUTER SPACE

FRANKE#1

343450-N5

AMAZING RACE

FRANKE POND

343450-C5

PIRATES ADVENTURE

RIVERLODGE

343450-N6

SPLISH, SPLASH WATER WORKS

SHOAFF CONKLIN

343450-C2

WEIRD AND SWEET TREATS

SHOAFF RIVERLODGE

343450-A6

FUN IN THE FORT

COMMUNITY CENTER

343450-A5

8-13yr

9am-12pm

SUPER CLUE SCAVENGER HUNT

FRANKE #1

343450-N2

BE AN ARTIST

PSI OTE LOWER

343450-B8

MISSION IMPOSSIBLE

FRANKE #1

343450-M3

COOKING KIDS

COMMUNITY CENTER

343450-M1

HAVE A BALL

SHOAFF CONKLIN

343450-N3

RAIDERS OF THE LOST ARTIFACT

FRANKE #1

343450-M5

FUN IN THE FORT

COMMUNITY CENTER

343450-G8

8-13yr

1pm-4pm

POSITIVELY PUZZLING

FRANKE #1

343450-G2

CREATIVE THINK TANK

PSI OTE LOWER

343450-N7

AMAZING RACE

FRANKE #1

343450-J5

WEIRD & SWEET TREATS

COMMUNITY CENTER

343450-G9

SPLISH, SPLASH WATER WORKS

SHOAFF CONKLIN

343450-G4

CRAFTY KIDS

FRANKE #1

343450-H1

CSI INVESTIGATOR

COMMUNITY CENTER

343450-N8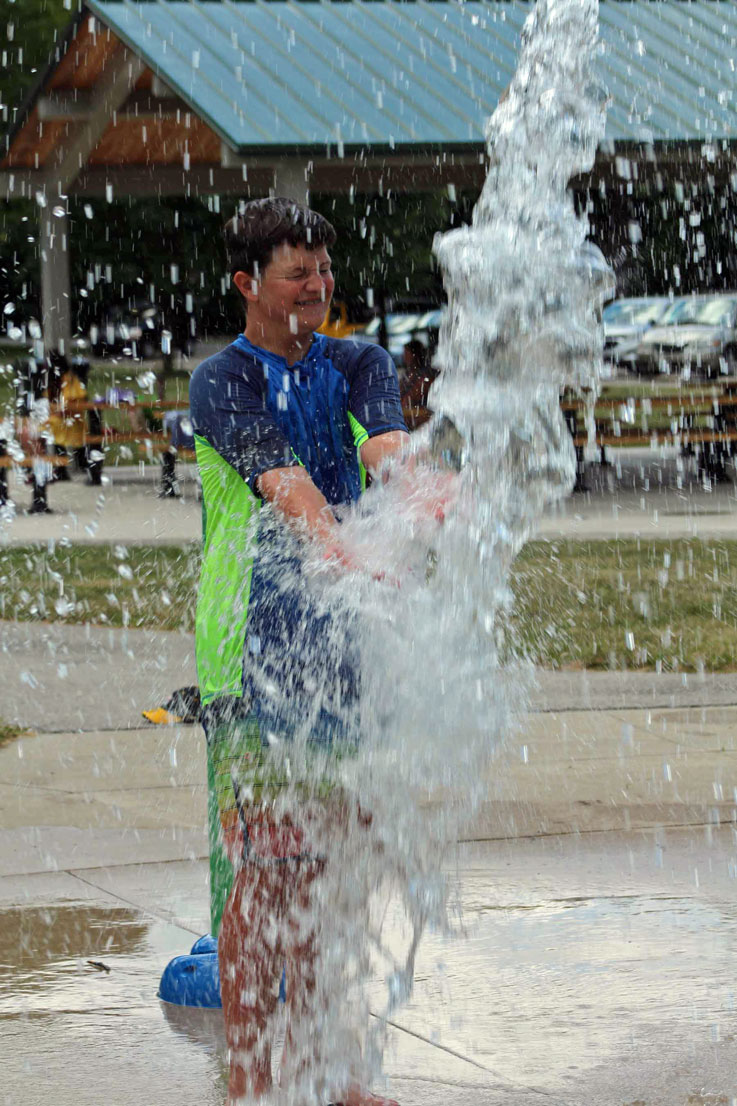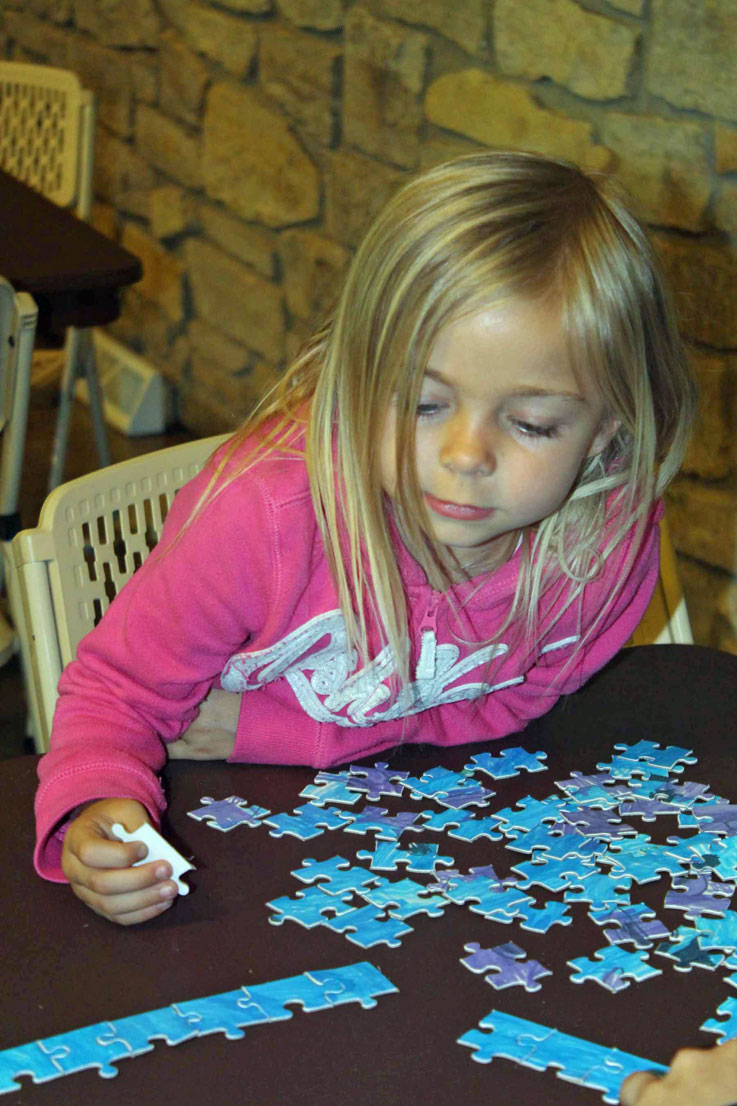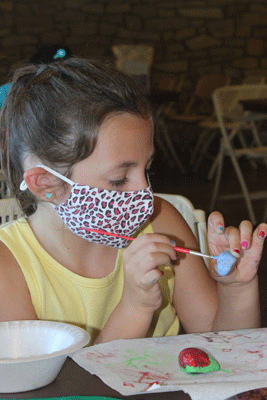 Summer Activity PODS Testimonials
Hello Patti, I just wanted to tell you both of my boys have been doing your POD camps this week and loving it! I saw you on tv promoting them. I hope you are doing well! Have a Great summer!
Chris H.