Contribute to the Boundless Playground Fund
and Watch the Dollars Grow!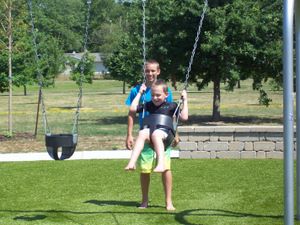 We were all inspired by Taylor Reuille and her dream to see a playground where all kids could play together, regardless of any physical or accessible abilities. The playground is now a reality, and now we are continuing that dream with the Boundless Playground Endowment.
Imagine another pod of activities, extra play equipment not found anywhere else, more picnic areas and shade structures – all these things will be made possible with the Endowment. Donations will help to provide more fun and more play opportunities for young and the young-at-heart.
For more information, contact Rob Hines at 260-427-6026 or Steve McDaniel at 260-427-6000. Gifts are tax-deductible and should be made out to the Fort Wayne Park Foundation.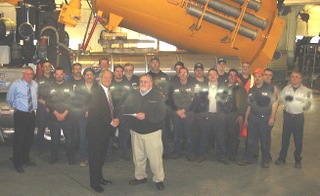 Thanks to the First Fleet Vehicle Service's Fort Wayne Service Center for their donation of $2000 for the Boundless Playground. The First Vehicle Services employees live, work and play in the Fort Wayne area and they are honored to support this great project.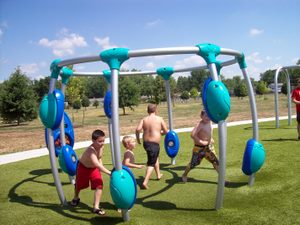 "Dreams do come true. Thanks to the Land and Water Conservation Fund, English, Bonter, Mitchell Foundation, the Fort Wayne Park Foundation, the AWS Foundation, CVS/pharmacy, the Downtown Optimist Club of Fort Wayne, Pepsi, Dr. John Crawford and the hundreds of individuals, foundations, civic groups and corporations who are helping to make Fort Wayne a more open and welcoming community."

--Mayor Henry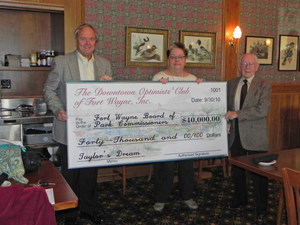 Pictured above, Al Moll, Former Director of the Fort Wayne Parks &
Recreation Department with the Optimist President Ruth Hammer
and longtime board member Melvin Schott.A special thank you to the Optimists Club of Fort Wayne
for their $40,000 gift toward the Boundless Playground