Youth Center History
Jennings Center History & More
Weisser Center History & More
Special Events
Tours/Field Trips
Youth Scholarship Information
Hope Books
Staff Development
Awards & Presentations
Additional Information
---

Jennings Center History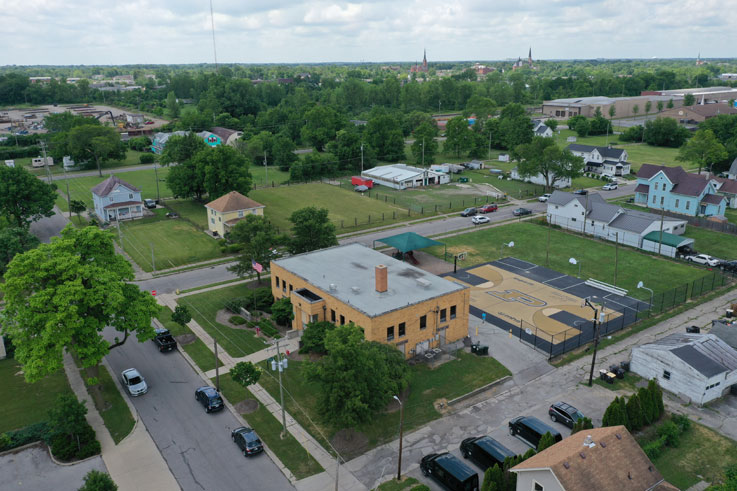 Jennings Center continues to fulfill its unique mission, by providing activities for people of all ages in such areas as athletics, club organization, crafts, skill development and food service. All activities are supervised by a highly committed and trained staff. All programs are free.

Flashback Friday-Jennings Recreation Center

Curious about the history and mission of the Jennings Recreation Center? Learn more by watching the video!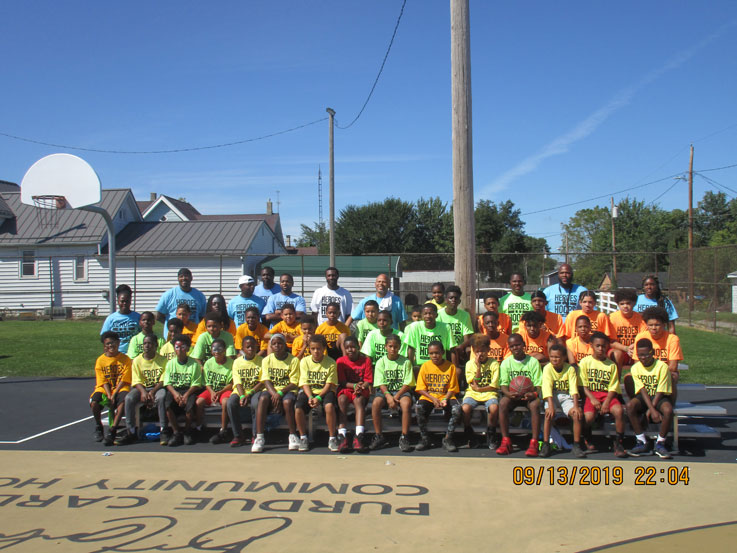 Youth from Jennings Center participated in the Indiana Donors Annual Event to showcase the importance of being a donor on the Jennings Center basketball court that was donated in 2016.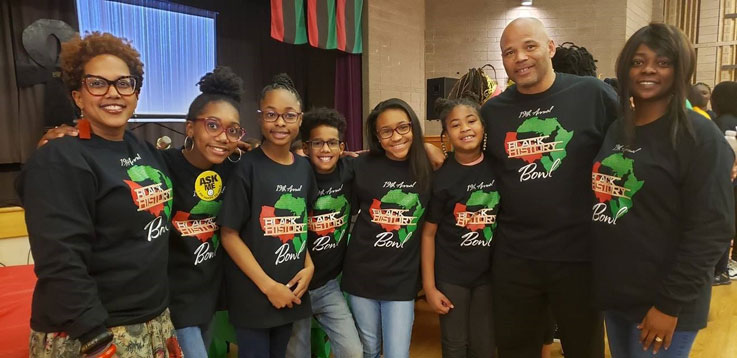 Yearly a Black History Bowl is held (usually in February) as an opportunity for all the Youth Centers to learn more about Black History and showcase their knowledge.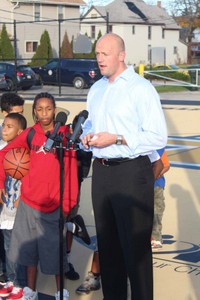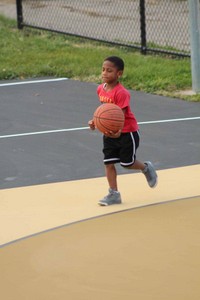 Purdue Cardinal Community Hoops & Managed Health Services (MHS) Donate Funds to Improve Basketball Court at Jennings Recreation Center

Read more about this great investment in the youth of this community!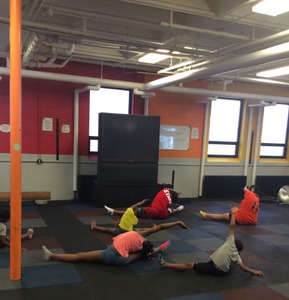 JC Fitness Studio
JC Fitness Studio is located inside the Jennings Recreation Center at 1330 McCulloch St.
Classes are FREE and all fitness levels are welcome. Call Chantell Davis at 427-5966 for more information and to reserve your spot.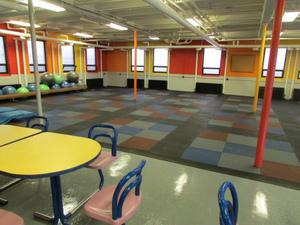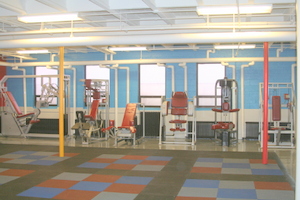 Enjoy our Fitness Studio. We have added fresh paint and duraflex flooring that is resilient and provides a safe environment for multi-functional, plyometric and group exercise activities.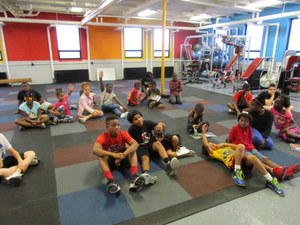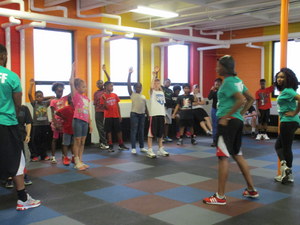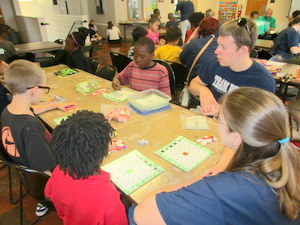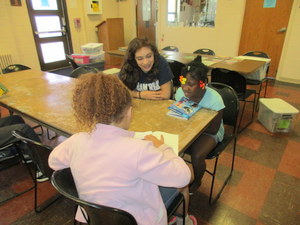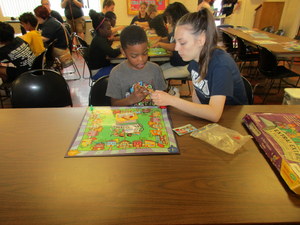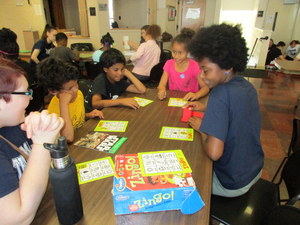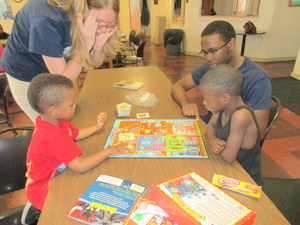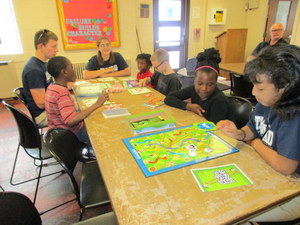 Team Read

Team Read is a group from ACPL that comes to Jennings one time a week for an hour (as well as visits other centers and some playgrounds). Team Read employees read to and with the children as well as listen to them read and play games with them.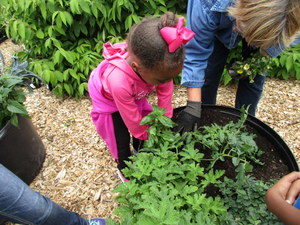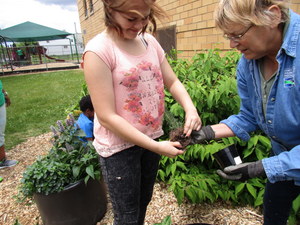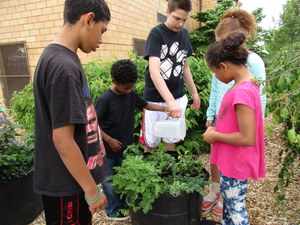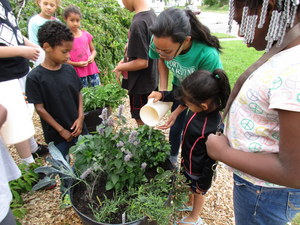 Gardening

Basic gardening skills are being taught to the youth by Lynda Heavrin, Manager of Landscape & Horticulture. The students have an outside area where they have planted various plants to take care of and watch grow. The students will be able to harvest these herbs, fruit and vegetables and make dishes at the center as well as possibly take them home and use them for their own families. If you would like to see a list of the plants the youth are growing, check out the following: Jennings Center Plants
---

Weisser Center History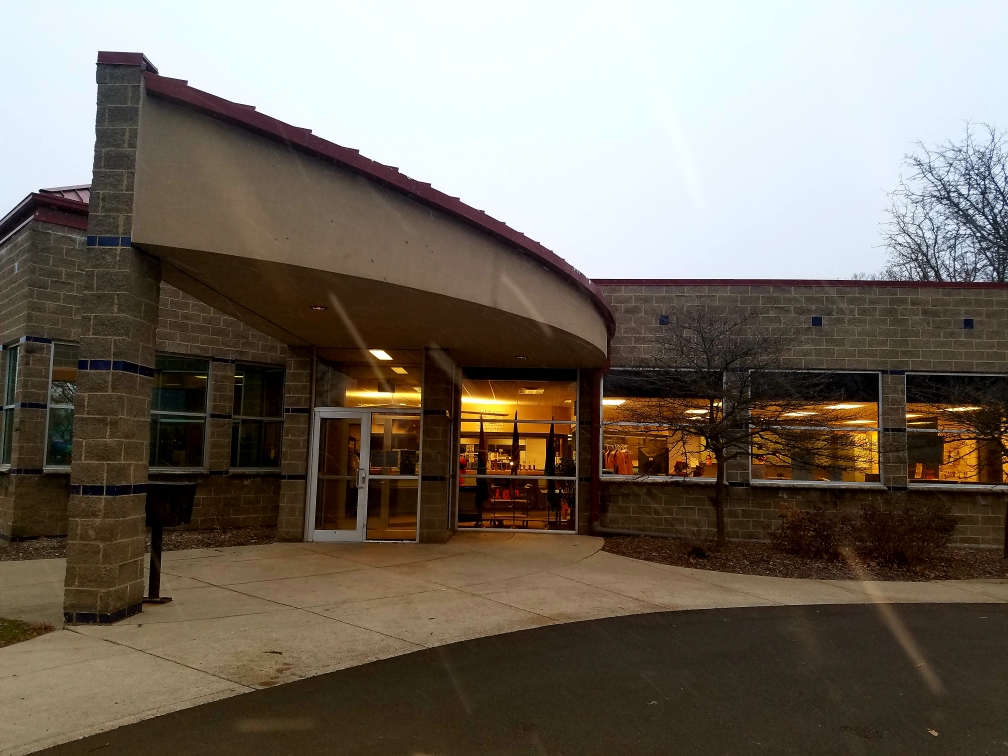 The Weisser Park Youth Center opened its doors in 1998. The 14,000 square foot Youth Center continues to offer programs of interest to youth in our community.

Programs

The Center is fully staffed to serve as a primary after-school alternative and a safe haven for neighborhood youth. During Center hours, children may play unstructured games or table games (air hockey, foosball, pool, etc.); create art or craft projects; use educational or recreational software in the computer room; study, read or do research in the resource room; exercise and work out in the weight training room; or just relax and enjoy the company of friends. For more about core programs: CLICK HERE


Pictured above left to right-Costella Mack, retired/former Supervisor of Food Services at the Fort Wayne Parks & Recreation Department, Steve McDaniel, Director, Tom Henry, Mayor of Fort Wayne


A celebration of the kitchen updates at our Youth Centers (May 24, 2021) was a time to recognize the newly installed kitchen equipment made possible with grant funds from Feeding America through the Community Harvest Food Bank. Costella Mack worked tirelessly on staff to provide nutritious food options for the kids at our four youth centers. With the assistance of the Community Food Harvest Food bank we are now able to expand our offerings. We are so thankful for all the people making this a possibility.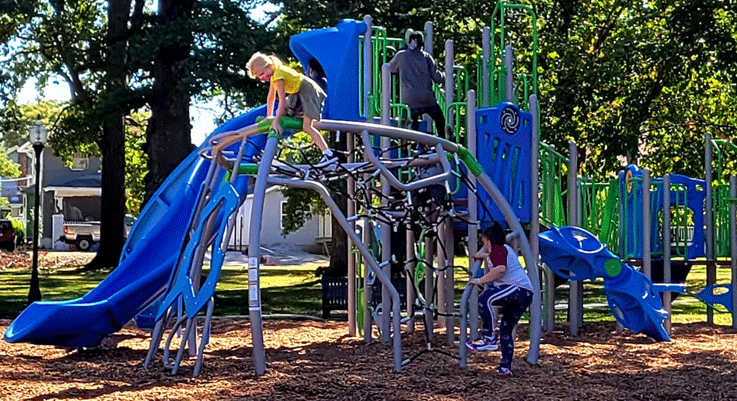 New playground equipment was installed at Weisser Park in 2022!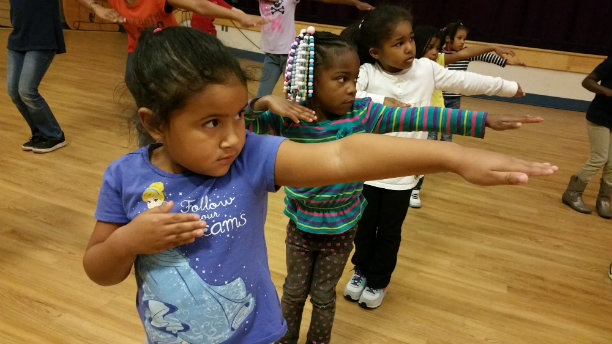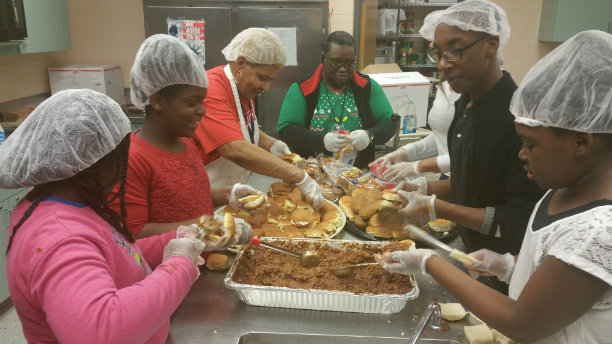 Special Events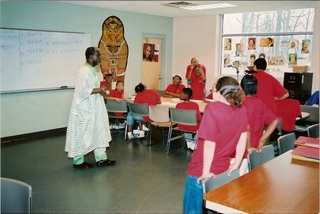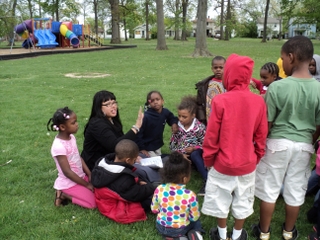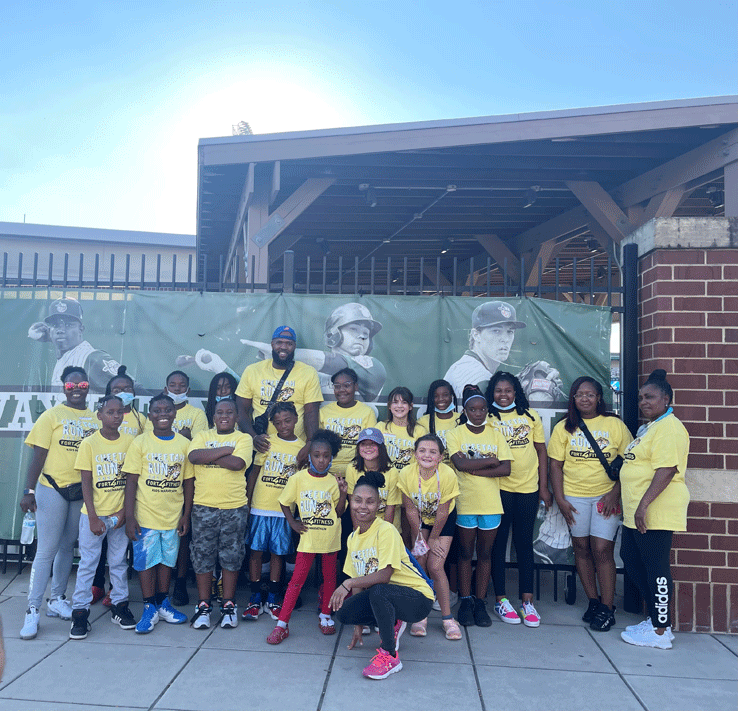 The Youth enjoyed participating in Fort4Fitness in September!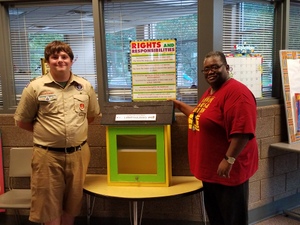 Brandon Gross from Troop 43 built five Free Little Libraries for his Eagle Scout Project. One of these free libraries he donated to Weisser Park Youth Center. He did this project so children can have books to read and come together and talk about what they have read. Brandon is pictured above with Facility Supervisor, Zynette Paige. Thank you Brandon for your willingness to share your talents with the youth of Weisser Center.


Tours and Field Trips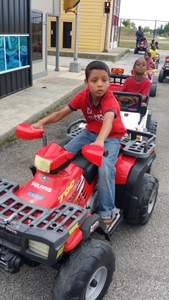 Periodically field trips are taken to places around the Fort Wayne area.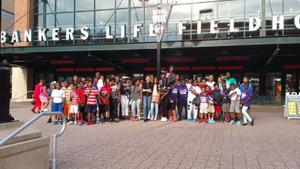 WBNA Game
Thank you to the Indiana Fever, Jr. NBA and NRPA for making a trip possible for 47 youth to attend a recent WBNA game (Indianapolis Fever vs. LA Sparks). The youth and adult chaperones had a wonderful time-even though it was a very late night!!

Highlights from Stress Less Fest 2021!
Stress Less Fest 2021 was held July 30th at McMillen Park. This event provided opportunities for children from all 4 youth centers to be introduced to multiple methods for self-calming, stress-reduction activities. The focus was a result of the past year of COVID restrictions and the potential for more stress as children return to school and a new wave of COVID infections sweep the country. Organizations providing activities included Sweetwater (drumming circles), Center for Nonviolence, Center for Neurobehavioral Services (journaling and stress toys), Art Therapy, Parkview Sports, Allen County Public Library, Run Hard Rest Well, Fusion Yoga (calming yoga, breathing, meditation, relaxation) and Horticulture therapy.
Each children received a backpack with the following: journal and pen, activities to reinforce self-calming efforts, coloring markers, mini massager, hand sanitizer water bottle and t-shirt with the Stress Less focus. As the kids go back to school, these memories will be fresh and will help them cope with tresses in their lives.
Below are a few photos highlighting the 2021 event: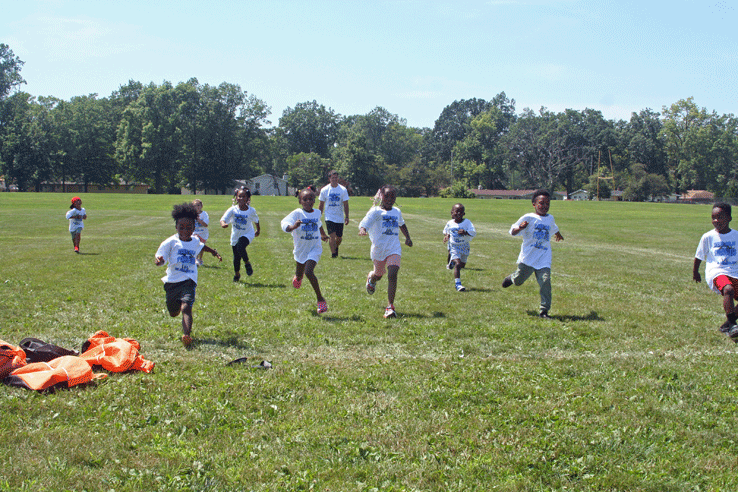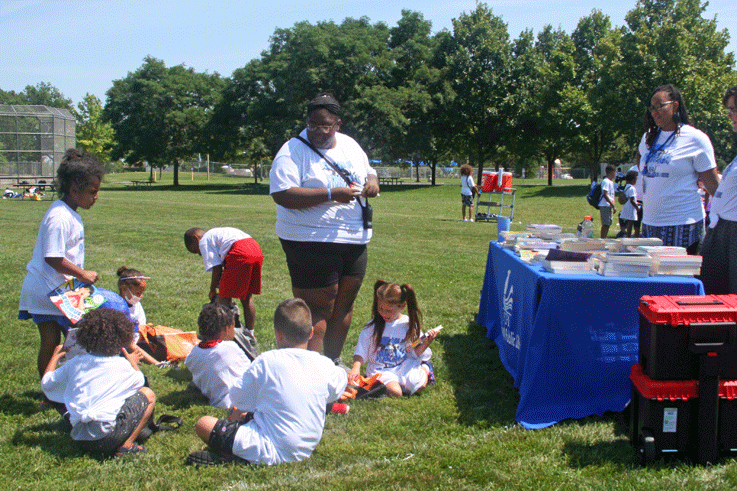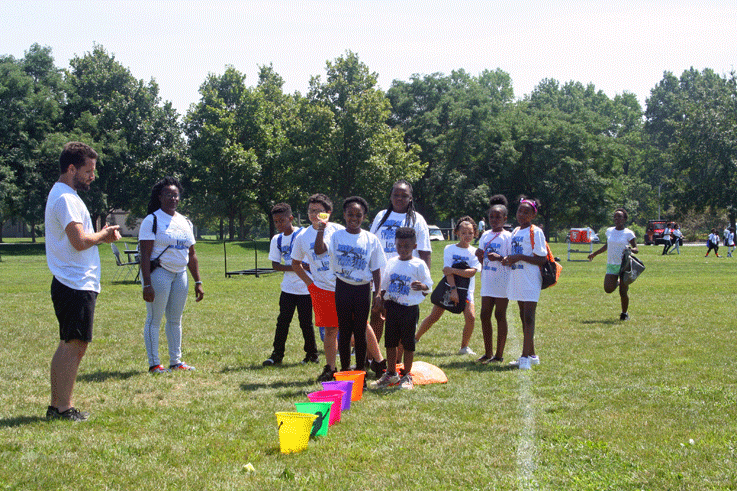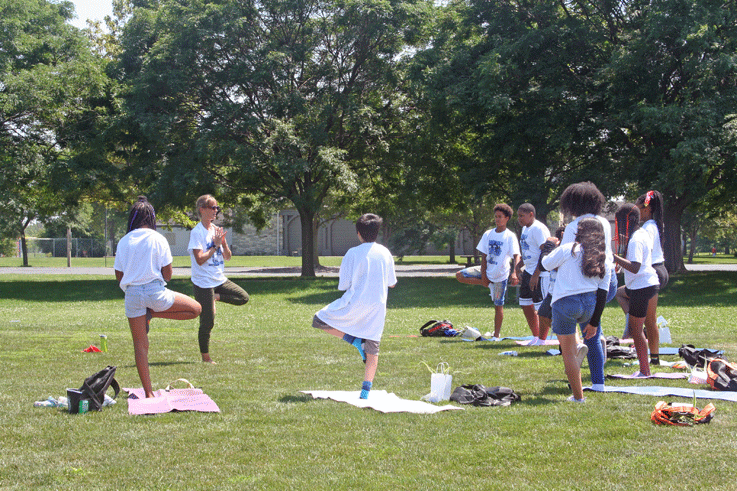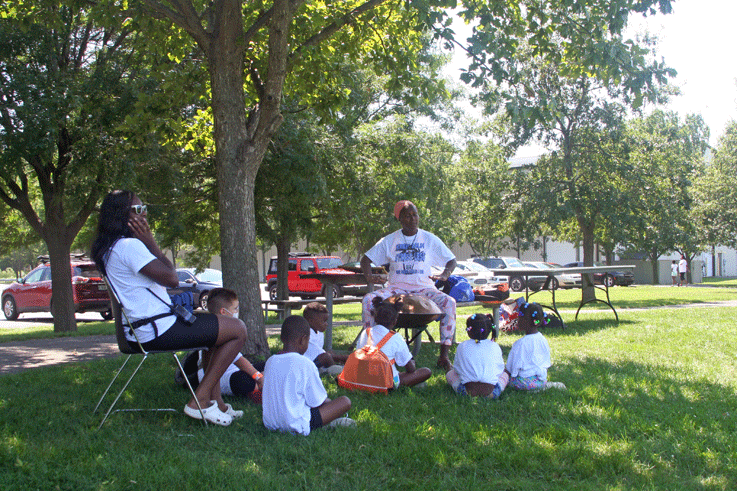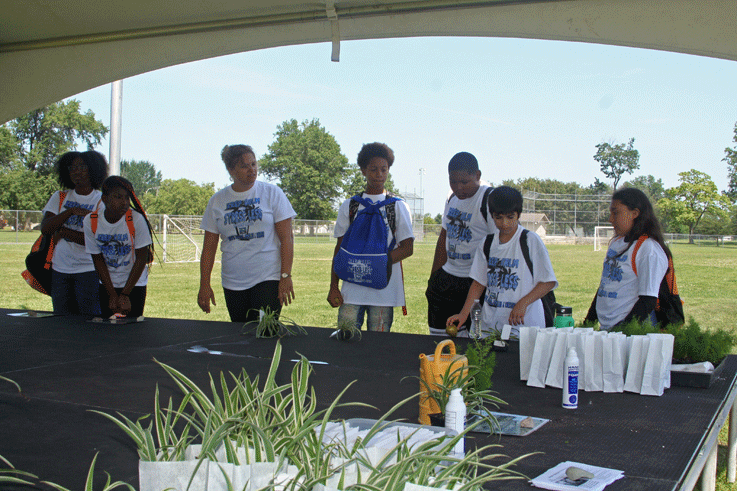 ---
Youth Scholarship Information

Jennings Recreation Center Scholarships are given out yearly at Teenage Sunday, which is the 1st Sunday in June each year to selected college bound Freshmen. We rely heavily on donations from the community to make these scholarships possible. Scholarships range from $300-$500.

Jennings Recreation Center is the oldest standing neighborhood community center in Fort Wayne. The philosophy of the center has always been a positive, fun and safe atmosphere for the youth of the community. The center is a safe haven for children and promotes positive interaction and behavior plus allows relief for parents knowing their children are being fed, engaged and taken care of daily. That same philosophy stands today.

The first scholarship was given in 1958 to Charles Jackson. He is currently still participating with Jennings Recreation Center. He is on the advisory Council Board and he participates in the annual Wassail event.

While at Jennings Recreation Center, children learn and develop lifelong skills. These skills include: educational, nutritional, exercise, recreational as well as a variety of others. What they learn will be stepping stones from childhood through adulthood.

Please consider giving a donation towards this worthy cause!

Donate NOW!
For those students that are interested in the Jennings Recreation Center Scholarship please contact your guidance counselor or stop by Jennings Recreation Center to pick up an application.


2023 Jennings Center Scholarship Application available in the spring
The 2023 Jennings Center Scholarship Application is due in late May.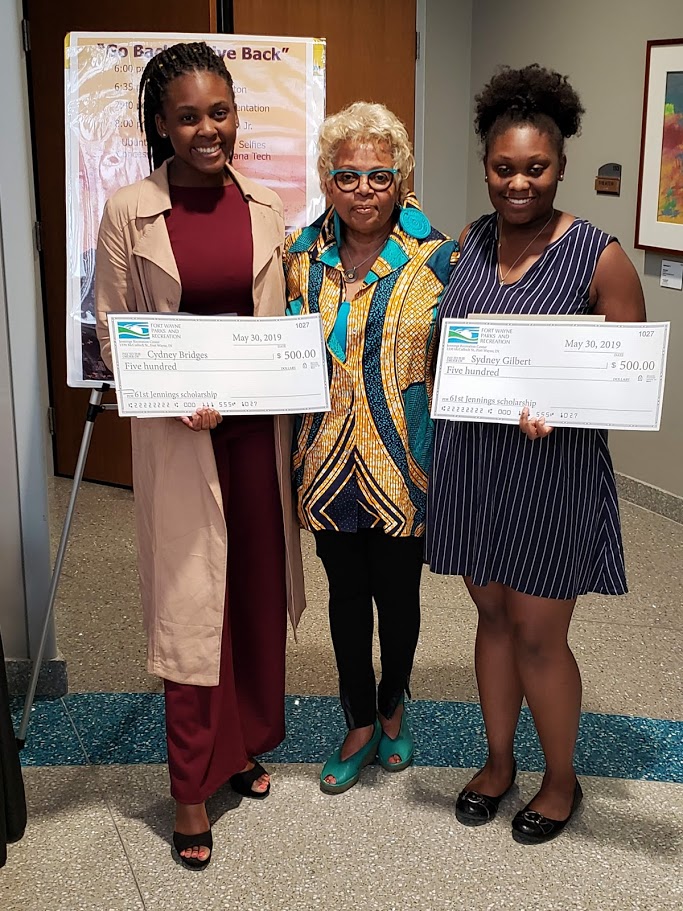 Recent Scholarship Recipients

2020 Cydney Bridges & Sydney Gilbert

2019 Cydney Bridges & Sydney Gilbert

2018 Aschlee Holloway & Alyson Harrison

2017 Dennis Johnson & Jordan Bridges both attending Purdue University
2016 Deon Palmer- Mott Community College (MI)
2015 Desmon Davis- Trine University (Angola, IN)
2014 Karris Sims- Ivy Tech and Shaquan Archie- Ivy Tech (FTW)
2013 Aric Curry- Ivy Tech and William Holley Jr- Ivy Tech (FTW)
2012 Denzel Hayden- Miles College (AL) and Kristina Harrington- IPFW and Aaren Curry- Spellman(ATL)

High Achiever Alumni
Jennings Center

Bianca Woods-Saint Francis
Jayla Starks-Grace Imani Freeman-Missouri
Kahita Collins-Indiana Wesleyan
Eshuante' Jones-Nebraska
Demarlo Belcher-Indiana
Reginald Hearn-Northwestern
Denzel Hayden, Miles College
Kristina Harrington, IPFW
Aric Curry, Ivy Tech
William Holley, Jr., Ivy Tech

High Achiever Alumni
Cooper Center High Achiever Alumni

Antonio Wilson, Northside High School


High Achiever Alumni
Weisser Center High Achiever Alumni

Adrian Curry Morehouse College
Denzel Hayden, Miles College

Twenty-first Century Scholars Program

The Twenty-first Century Scholars program is an income-eligible program for families in Indiana. Students in the 6th, 7th or 8th grade who qualify for the program can receive up to four years of college tuition to attend an eligible Indiana public or private college or university.
You can learn more about the scholarship program by applying online at www.scholars.in.gov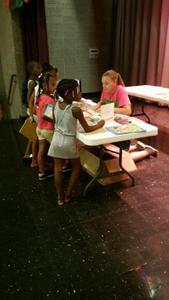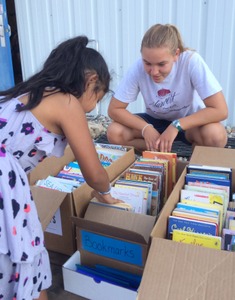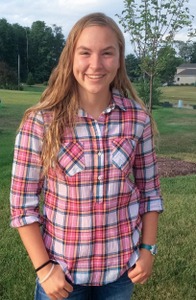 Hope Books

Katie Dorsey has a passion for reading and giving back to the community. Katie will be at select special events throughout the year at Jennings, Cooper, and Weisser Youth Centers distributing FREE books. Thank you Katie for sharing your love of reading to others. To find out more about Katie and her organization Hope Books read below.
Katie Dorsey started Hope Books in March 2015. It started as a challenge to create a take a book, leave a book box. After seeing how many children came into Community Harvest Food Bank she decided that was where she wanted to place her box. The program evolved from there to include Boys and Girls Club, The Urban League and several Community Centers in downtown Fort Wayne, along with various other locations. Nearly all of the new and gently used books are donated. Since March 2015 she has given away over 7000 books to kids in our community who may not have the opportunity to own a book otherwise. Katie says, "My favorite part of this program is seeing the children's face light up when I hand them a book and tell them it is theirs to keep. It reminds me why I do this. Through Hope Books kids will grow a passion for books and learning that will help them succeed in the future. " You can find out more about what Katie is doing through Hope Books by visiting HopeBooksFW.blogspot.com or find her on Facebook at HopeBooksFW.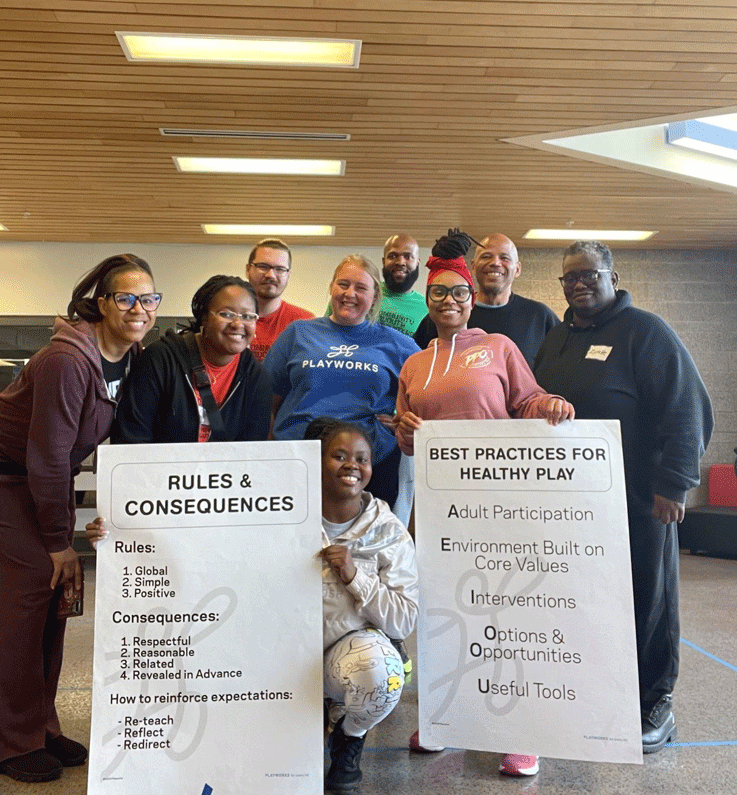 Staff Development

Staff attended development training provided by Playworks in the spring of 2022.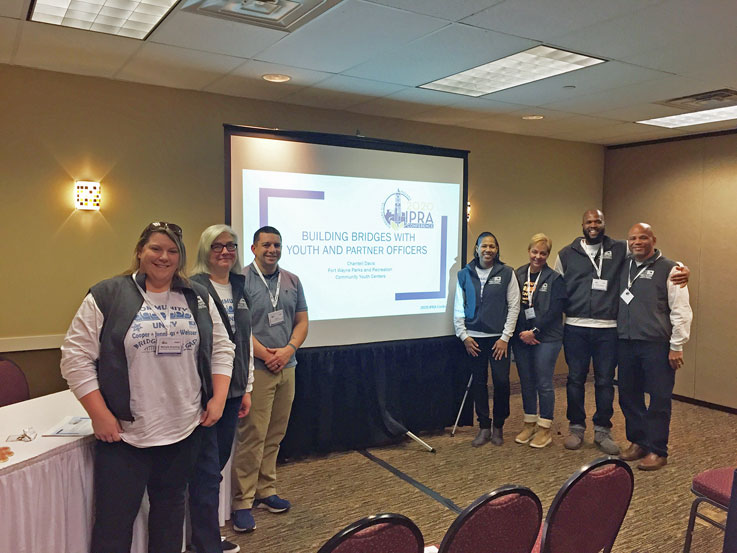 Awards & Presentations

At the 2020 IPRA Conference several of our staff presented, "Building Bridges with Youth and Partner Officers". The session was well received.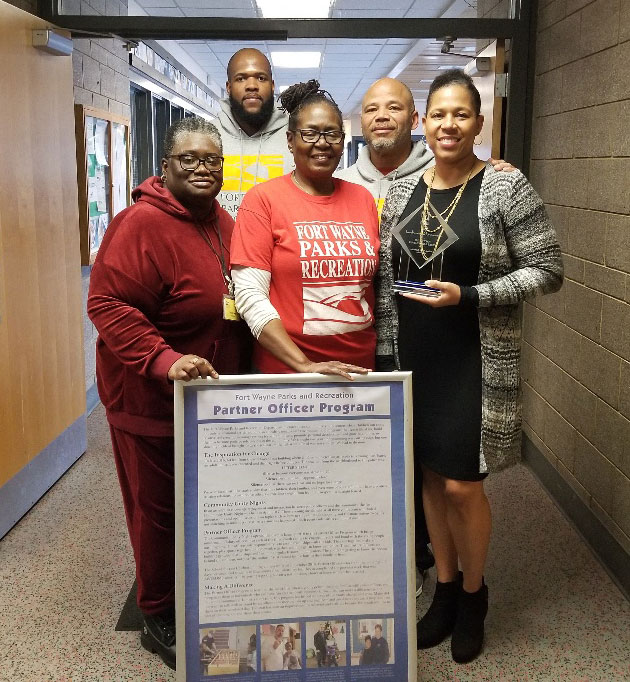 The Fort Wayne Parks & Recreation Department's Partner Officer Program received the 2018 Innovative Program Award during the 2019 Indiana Parks and Recreation Association (IPRA) Conference in French Lick.
The Partner Officer Program began in the three Fort Wayne Parks and Recreation youth centers in January 2018. Uniformed, off-duty Fort Wayne police officers work at the three Youth Centers to play with, help, and serve kids who spend their afternoons there. In local schools they are called Resource Officers, and in Youth Centers, these Partner Officers are becoming regular fixtures, with center participants knowing them as the great people they are—not just uniforms they only see at crime scenes.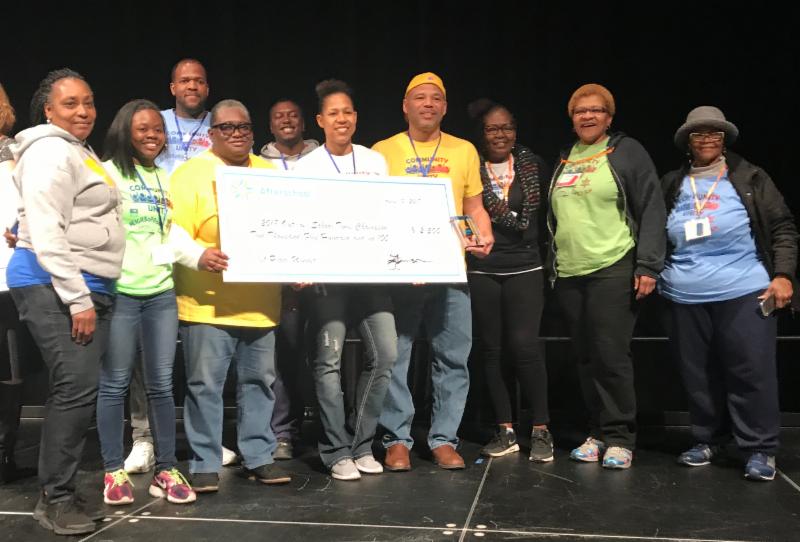 Fort Wayne Parks and Recreation staff


Winner of the 2018 Out-of-School Time Champion Award

Among many programs and events that we host for our community to come out, engage, learn and break bread with us the newest and most impactful for our community, families and youth is our Community Unity Night Event. This event came about due to the unfortunate death of a young adult on our property during the time we had youth in the building. We had staff that did not want to talk to the officers. We found this to be due to (negative) experiences they had personally had or seen their family members have with the police or events they heard of. Our event brings our police department together with the community in a open non-threatening engaging environment.
Though our event is older teens and adults in the community, we know this reaches our youth because in order for them to change, it has to start at home.It gives the community an opportunity to ask questions of the officers and receive general information which can help them learn and understand more about the job of an officer and why they have to take some of the actions that they do. This program opened the doors for more productive communication between those in the community and officers, it set a precedence that we are working to unite and be the positive influencer for the good of our community but especially our youth.
We now have a partner officer program which allows for us to have 1 officer in the center with the youth, to engage and be a part of their activities. The youth get to build a genuine relationships with the officers through play and learning. The program we have established is small but it is building bridges and given insight to those that need to work together, be there for each other and trust one another- families and our police department.

Additional Information
Jennings Center link
Weisser Center link

Check out Facebook and Twitter for information about Fort Wayne Parks & Recreation including information on the Youth Centers!

Check out the NEW East Central Neighborhood Blog and learn more about what is happening in our community