About Pawster Park Playground
Pawster Park Pooch Playground is located in Foster Park West on Winchester Road, just off Bluffton Road. It is a public facility owned and operated by the Fort Wayne Parks and Recreation Department. All dogs (except female dogs in heat) are welcome subject to the rules and regulations below. Directions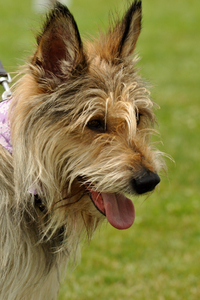 Photo by: Jennifer Boyd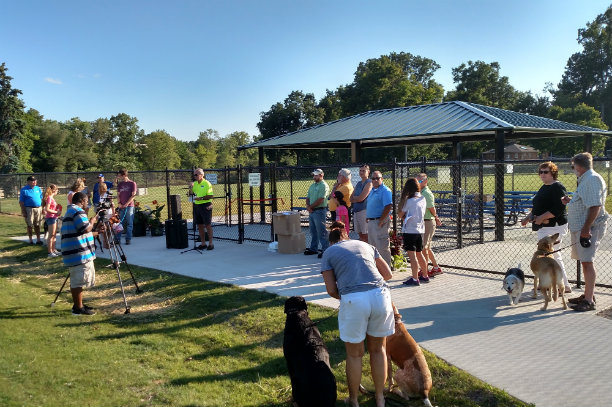 About Camp Canine

Camp Canine is 60,000 square feet of grassy, fenced play space, divided into two separate areas. Separating the space allows for crews to clean and mow one side while keeping the other side open. A 600 foot open-air shelter and patio was also constructed in the dog park and there are bone-shaped benches and fire hydrants positioned throughout the grassy area. The drinking fountains have a ground level bowl for dogs as well as a higher bowl for humans.



General Information
Fort Wayne Parks & Recreation Department
Administrative Office
705 East State Street
Fort Wayne, Indiana 46805
(260) 427-6000
Dog Owners must show proof of rabies, Distemper, and Parvo vaccinations to obtain passes. All dog vaccinations must be administered by a veterinarian. Passes must be visibly attached to your dog's collar at all times.
All permits shall be valid from the time they are issued until December 31st yearly. Fees will not be pro-rated. Color-coded tags will contain a registration number and the year for which the tag is valid.
Annual Pooch Passes are $40 per dog
Half Season Memberships are available for purchase yearly (July 1-Dec.31 for $20)

Limit three (3) Pooch Passes per household.
Both Dog Parks are open 6:00 a.m. - 10:00 p.m. daily!!

Ready to obtain a membership?
To obtain a membership to our Dog Parks you may either come into the office with your most recent vet records showing your dog is current on the rabies, parvo and distemper vaccinations or:
Click on this link: https://eform.acfw.net/lfserver/PawsterParkPoochPlaygroundPass;
Fill out the form and attach your most recent vet records showing your dog is current on the rabies, parvo and distemper vaccinations;
Await a call from the office staff to obtain your credit card information;
Stop by the office and pick up your gate key and dog tag
Your dogs will thank you for it!


Pawster Park & Camp Canine Dog Park Survey for Members

Thanks for your input on the Dog Park Survey. We are know analyzing the data and ooking into ways to enhance the Dog Parks for you....our Members!


Other Dog Park Links of Interest


Dog Pass and Liability Form
Dog Park Rules and Regulations


Questions?
Please call our office at 260-427-6000, Monday-Friday, 8 am-5 pm


Testimonials from Camp Canine Dog Owners


Don't know if anyone has mentioned but we greatly appreciate to gravel along the fence where the water rises/sets!
Thank You, You guys do an awesome job & we do appreciate it!
Thanks
Paul M.



Dippin' Dogs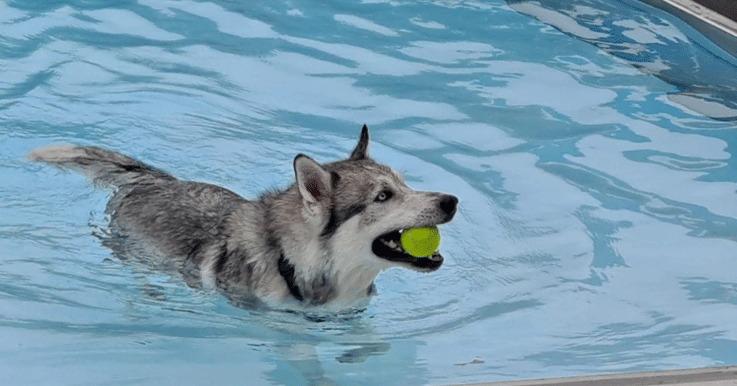 Thanks to all of our members who joined us at the 2023 Dippin' Dogs event! If you missed it....make sure you check in early August of 2024 for the next event.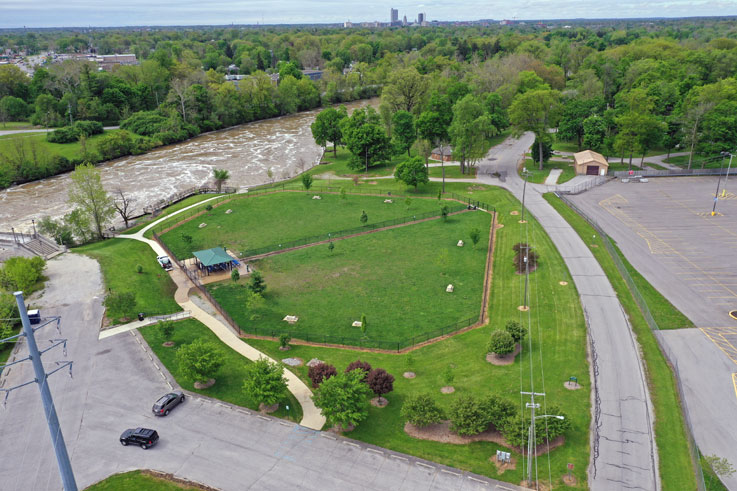 Closings

PLEASE NOTE: Camp Canine CLOSES YEARLY for the Johnny Appleseed Festival..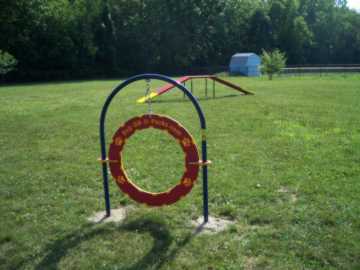 History


In 2000, a dedicated group of local dog-lovers approached the Parks and Recreation Department with the concept of developing a dog park in Fort Wayne. The group conducted research on similar facilities in other communities and pledged their energy towards raising funds to construct the facility.

In 2010 a new Dog Agility course was added which includes six new canine agility equipment pieces. These products are specially designed to help dog owners to teach obedience skills, build confidence, and give exercise. There are three separate pieces in each area of the two fenced areas. One area has a set of six weaving poles, a wait table, and a doggy teeter totter. The other area contains a tire jump, a set of five hound hoops, and a dog walk ramp. This new equipment is tough enough for any park setting and will provide fun activities for dogs of all sizes and abilities.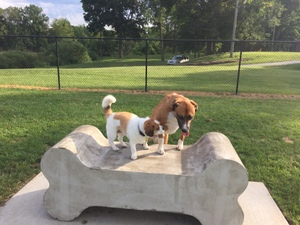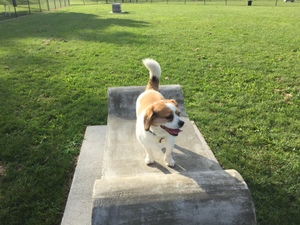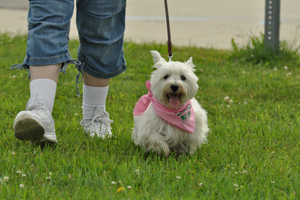 Photo by: Jennifer Boyd