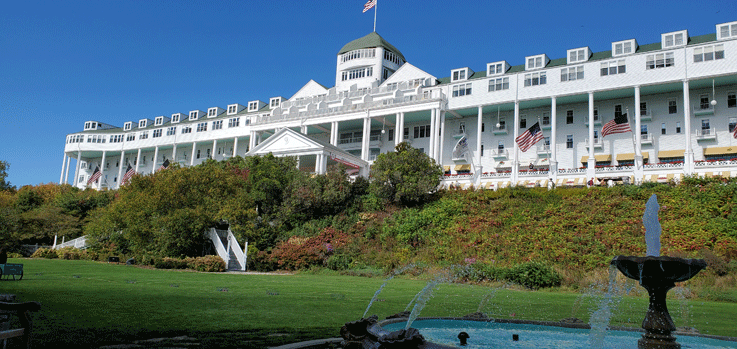 A Special Note

The Fort Wayne Parks and Recreation Department is looking for a Travel Coordinator to plan a variety of trips throughout the year. If interested please contact Chuck Reddinger, Deputy Director at 260-427-6009 or This email address is being protected from spambots. You need JavaScript enabled to view it..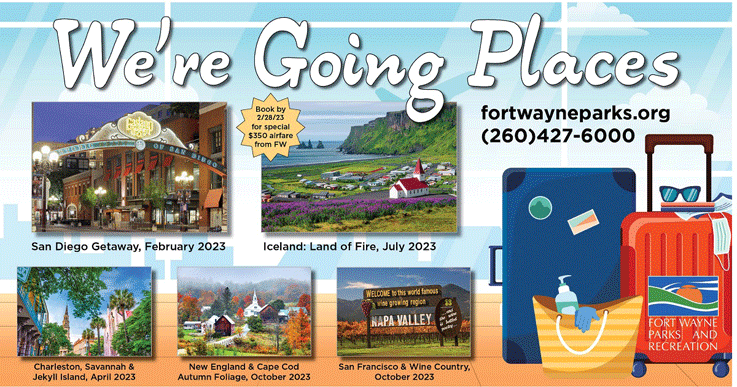 Extended Travel Trips
We are offering five Extended Travel Trips in 2023. If you have any questions, please e-mail This email address is being protected from spambots. You need JavaScript enabled to view it.
Check out the FAQ's about Mayflower Trips and the 2022 North America Holidays Booking Conditions and book your trip TODAY!
Charleston, Savannah & Jekyll Island
April 21 - 27, 2023
See three "Belles of the South" – Charleston, Jekyll Island and Savannah – dripping with Spanish Moss and steeped in history. Enjoy southern hospitality while visiting coastal islands, historic plantations and beautiful cities. At Charleston, see the Old Market and Exchange and the famous "Battery at the Harbor," which overlooks Fort Sumter. At Boone Hall Plantation enjoy a taste of the Old South with a traditional Low Country Plantation lunch before a tour of the grounds. Tour Jekyll Island's National Landmark Historic District and hear the fascinating stories of the island's beginnings and development by the "rich and famous" of the late 1800s. In the afternoon, visit the largest of the Golden Isles, St. Simons, where Spanish moss-draped oaks line the island's charming streets. Travel to Savannah, the "Belle of the South" and discover why General Sherman found this city much too beautiful to burn during the Civil War. On a narrated trolley tour your driver guide recounts the tales and secrets of the stately mansions of the lovely squares of Savannah's Historic District.
7 days, 11 meals, $3,249/person
(includes air fare from FWA)
Single Supplement add $1,119
Travel Protection Plan $250/person


July 5 – 11, 2023
Iceland is a unique destination that offers pristine nature, boasting geysers, geothermal pools, waterfalls and wildlife, breathtaking landscapes and vibrant culture deeply rooted in ancient heritage. Spend five nights in Iceland while exploring this amazing land of fire and ice. Adventure to the South Shore begins with a journey through small villages and farmlands to the majestic mountains with views including Mt. Hekla, the most active volcano in Iceland, and the towering, ice-capped strato volcano Eyjafjallajokull, which last erupted in 2010. Exploration continues to Dyrholaey, a magnificent rocky headland with sheer cliffs, en route to the village of Vik. Head to the seashore, flanked by steep bird cliffs rising high above the beautiful black sand beach. In the sea, just outside of Vik, see the Reynisdrangar Rocks which stand 216 feet above sea level at their highest point. You will visit Reykjavik, Iceland's capital city of 100,000 people, is unique in many ways. This capital is a modern city with a variety of restaurants, museums, galleries and theaters. Heated entirely by geothermal water, it is home to the "smoking bay", so named for the rising steam that greeted the city's Viking founder, Angolfr Arnarsson, as he sailed into the bay here in 874 AD. Meet some of the native Icelandic horses, as well as learn about the growing of healthy tomatoes using green energy, pure water and organic pest controls.
7 days, 7 meals $2,999/person plus $350 airfare per person from FWA when booked by 2/28/23 or when special airfare promotion ends (whichever comes first).
$1,550 airfare/person after promotion ends; Single Supplement add $869
Travel Protection Plan $299/person

New England & Cape Cod Autumn Foliage
September 30 – October 7, 2023
Enjoy the tranquil backroads of Vermont, the monumental mansions of Rhode Island, gingerbread cottages of Martha's Vineyard and the history of Boston while taking in the best autumn colors New England has to offer. Over 350 years of history await you on a sightseeing tour of Boston's historic Freedom Trail, from the Public Garden to the Old North Church. Enjoy free time for lunch at Faneuil Hall before heading to the historic town of Plymouth, site of the "Rock," and where our forefathers first landed on American soil. Later, make your way onto Cape Cod. As the sun sets this evening, prepare for a delicious lobster bake - a New England tradition. Ferry to the resort island of Martha's Vineyard, a playground for many rich and famous. The island's coast has astounding cliffs at Gay's Head with spectacular shoreline views. Visit the village of Edgartown with its quaint gingerbread cottages and narrow streets. Set out along the scenic back roads of Vermont, which take you through such beautiful mountain villages as Newfane and Grafton. Weston is home to the Vermont Country Store, "Purveyors of the Practical and Hard-To-Find," and Woodstock has been called the "prettiest small town in America." While Vermont's maple syrup season takes place in the spring, maple syrup products are readily available. Also enjoy a stop at Quechee Gorge State Park. This impressive river chasm is often referred to as Vermont's "Little Grand Canyon" and offers spectacular views. Set sail for a journey across Lake Winnipesaukee on what has been called the "most beautiful cruise in New England." Sail from the home port of Weirs Beach aboard the Mount Washington to Wolfeboro, known as the oldest resort town in New Hampshire. Continue to Kennebunkport, one of Maine's coastal jewels and the summer home to many of America's rich and famous. Adorned with stately homes, Kennebunkport seems to wait breathlessly for its captains to return from sea.
8 days, 13 meals, $3,949/person
(incldues airfare from FWA when booked by 2/28/23 or when special airfare promotion ends (whichever comes first).)
Single Supplement add $1,049
Travel Protection Plan $250/person


October 1 – 5, 2023
Experience the Napa Valley Wine Train excursion with an included gourmet lunch and local wine. Enjoy a visit and wine tasting at Francis Ford Coppola Winery featuring the Movie Gallery of the filmmaker's memorabilia. Embark on a local guide-led narrated tour of San Francisco where you will see so many of the landmarks that made the city known throughout the world. See Union Square, Twin Peaks, Golden Gate Park as well as Chinatown and the world's most crooked street. In the afternoon embark on a narrated San Francisco Bay cruise, taking in the city's waterfront, Fort Mason, the Presidio, Alcatraz and the Golden Gate Bridge. Maybe even ride on one of the city's famed cable cars. Travel to beautiful Napa Valley to climb aboard the meticulously restored vintage rail cars of the Napa Valley Wine Train. While on board, your waiter will bring a freshly prepared gourmet lunch while the views of the vineyards and wineries pass by. Sample some of the region's finest wines while touring the Movie Gallery, which displays a vast collection of the filmmaker's memorabilia, including the 1948 Tucker car from the movie of the same name, Don Corleone's desk from The Godfather as well as Mr. Coppola's five Oscars. Next, stop in the historic Sonoma Town Plaza with its restaurants and shops. A stroll around the town square will take you past former Mexican barracks, 19th-century hotels, the San Francisco Solano Mission and the site of the Bear Flag Revolt.
5 days, 7 meals, $2,974/person
(includes airfare from FWA)
Single Supplement add $859
Travel Protection Plan $250/person

For more information or to receive a trip brochure by mail, please contact us at 427-6000 or e-mail This email address is being protected from spambots. You need JavaScript enabled to view it..

Gallery of Photos from the 2021 Mackinac Island Trip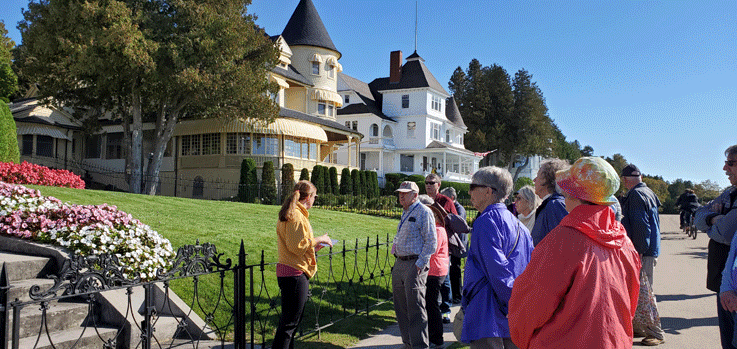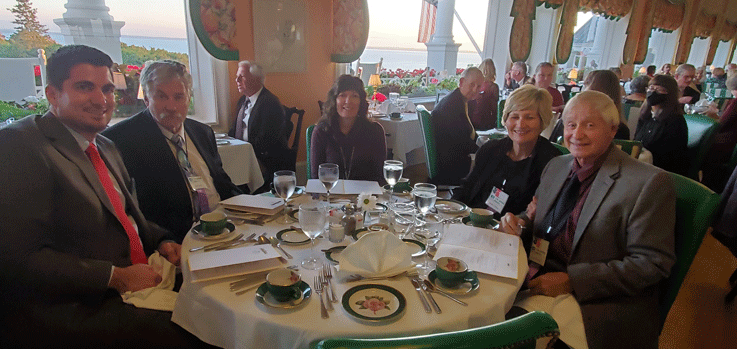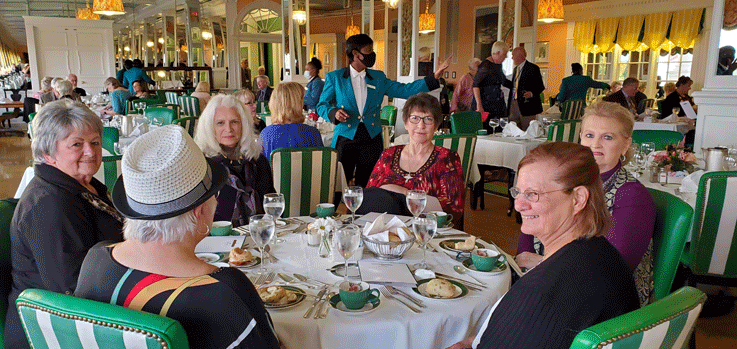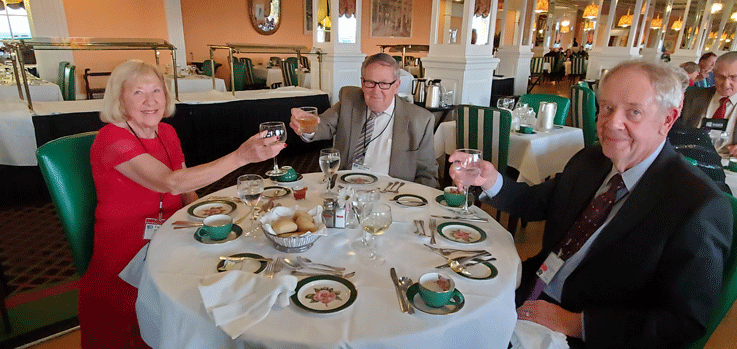 Future Extended Trips and Tours
Our plan is to offer a full compliment of Day Trips and Extended Trips in 2023. See below for highlights from past years!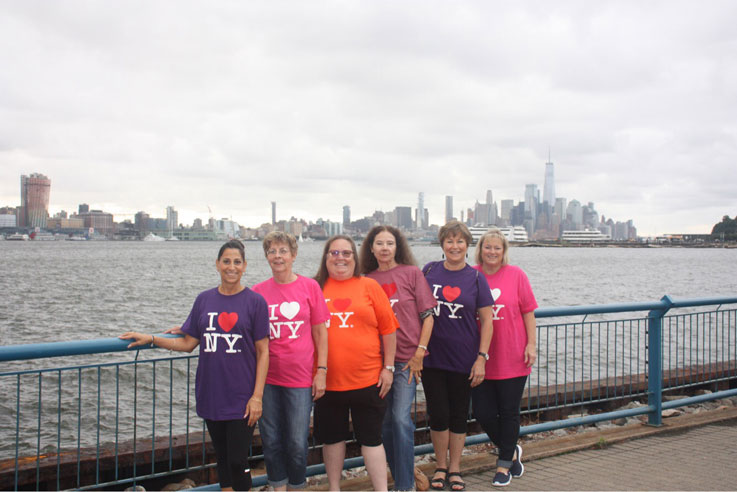 Some travelers enjoying their "Girls Trip" to New York City! Pictured, from left to right are Laurene Benelli, Carrie Edwards, Tina Wells, Thelma Retz, Terrie Mays and Laurie Muzzillo.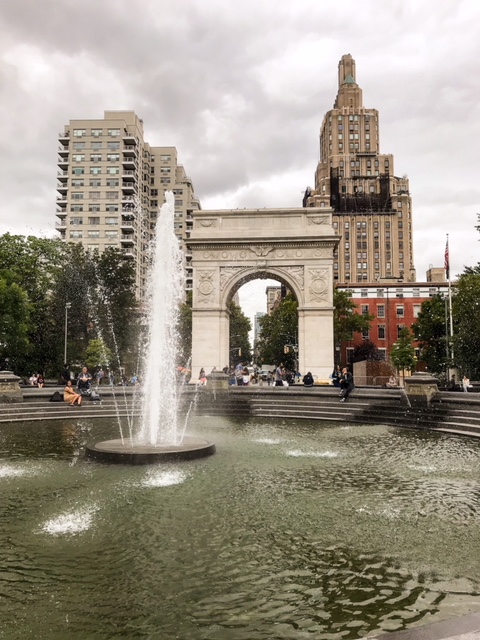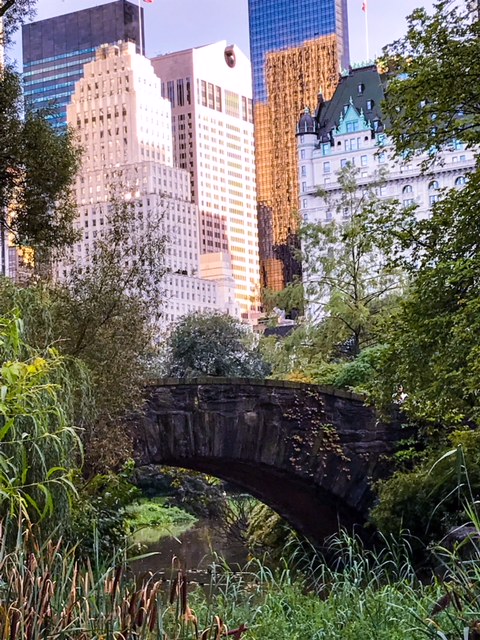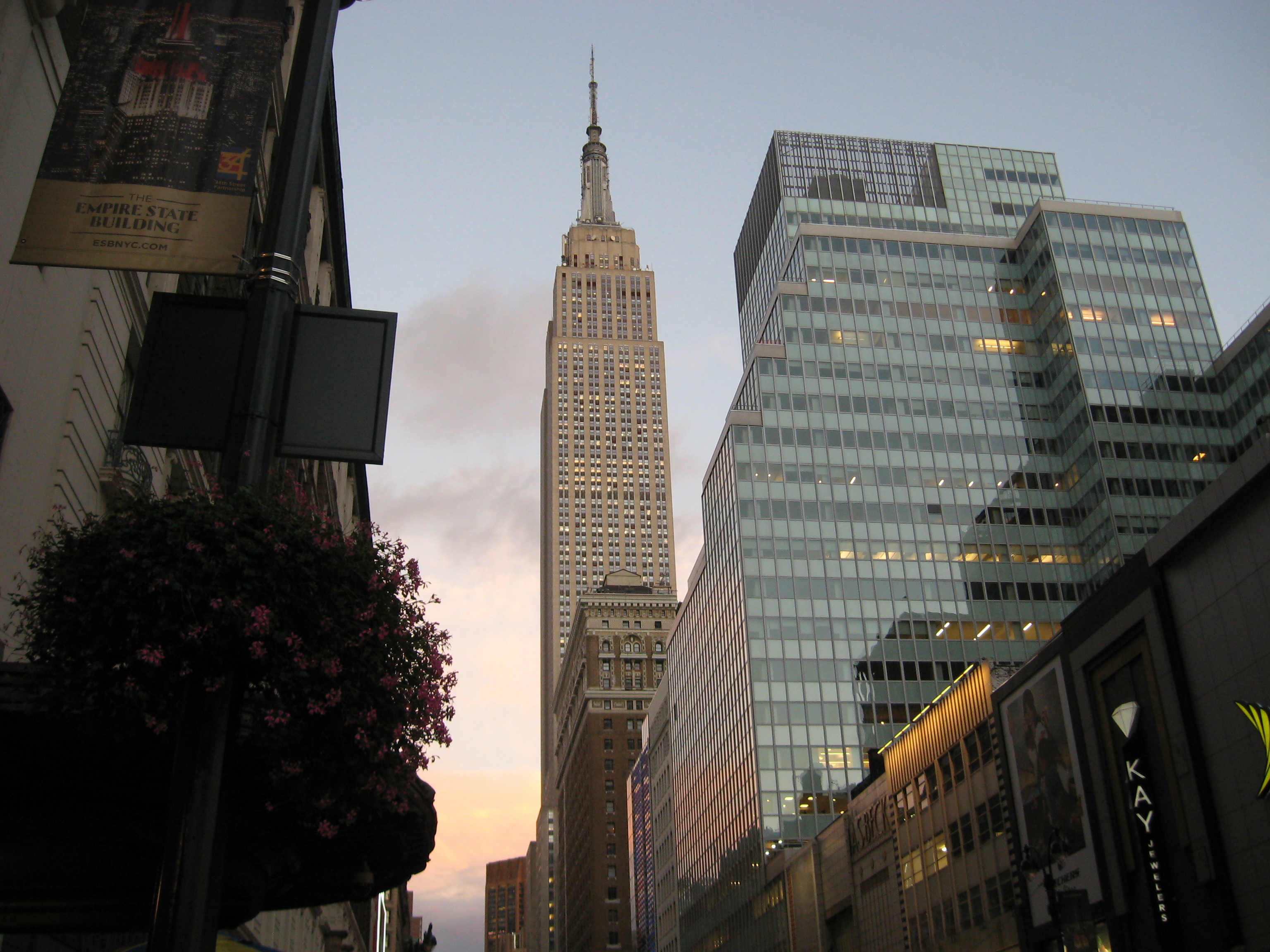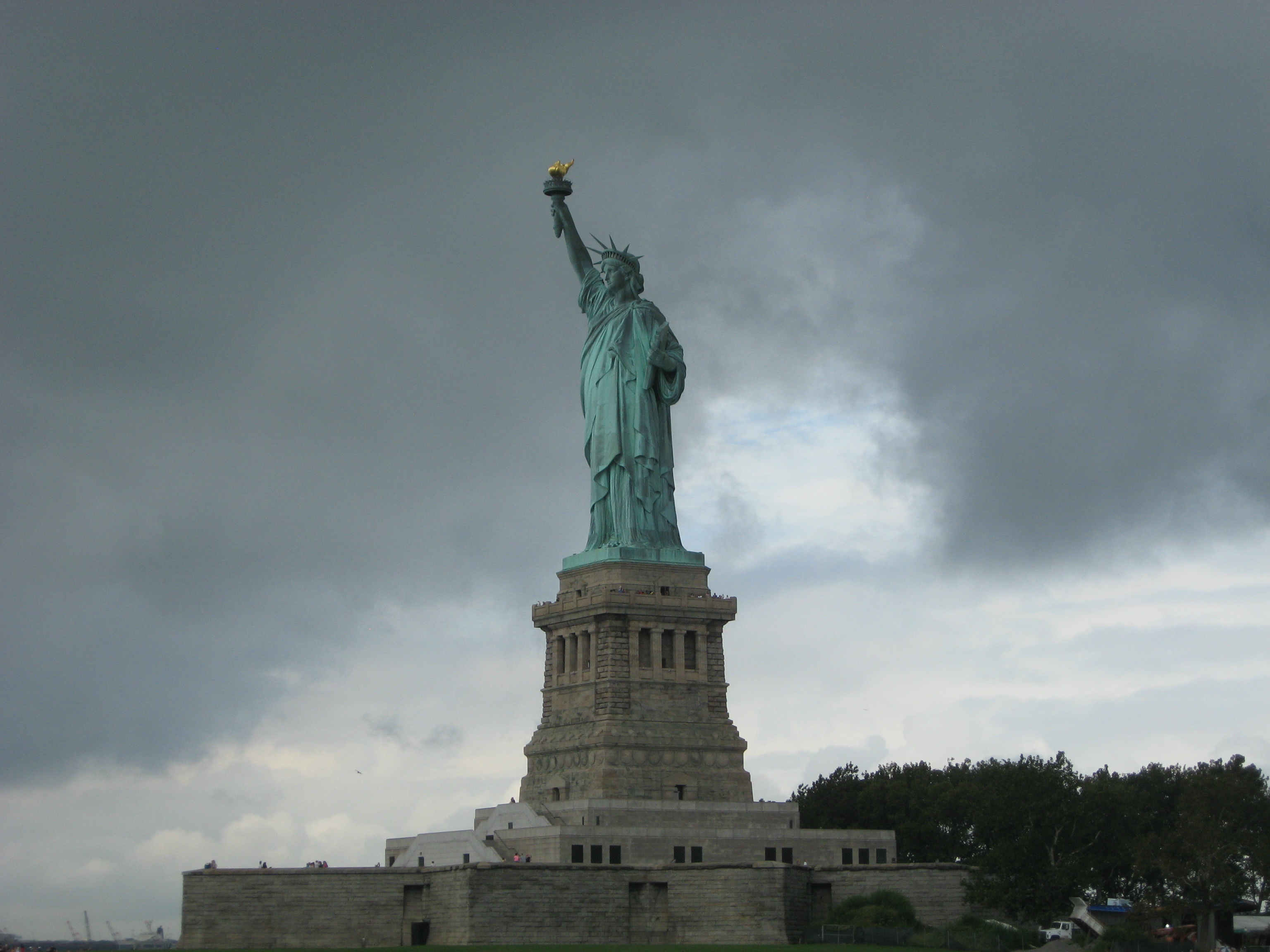 Thanks to our travelers who visited New York City with us and supplied these photos.
Salomon Farm "Farm to Fork Tour" photos (2021)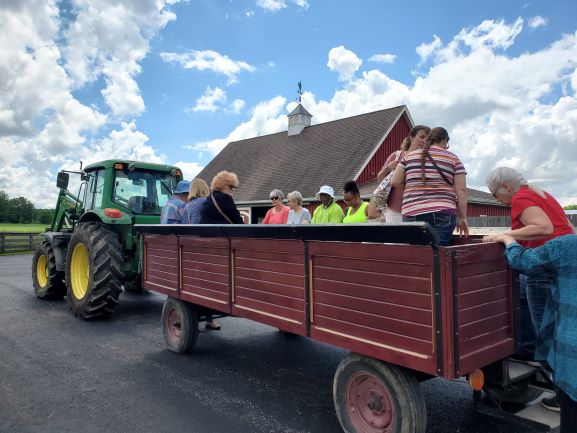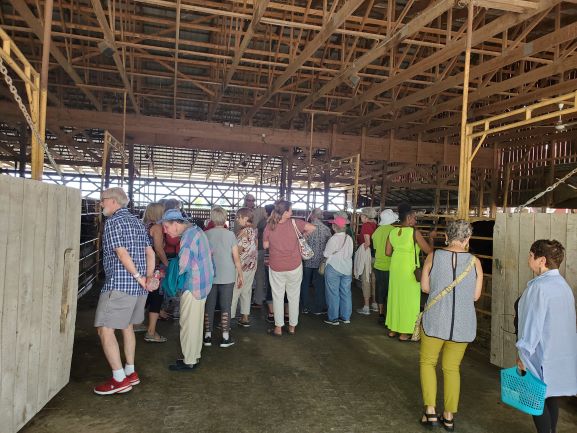 Brown County Travel Photos (2021)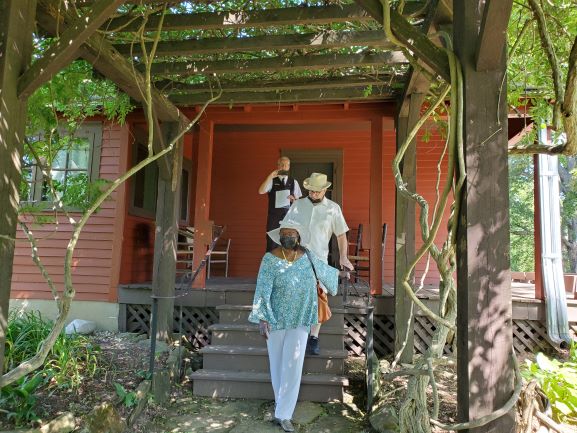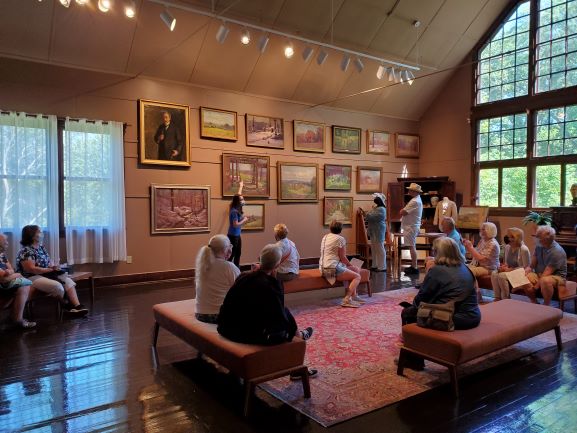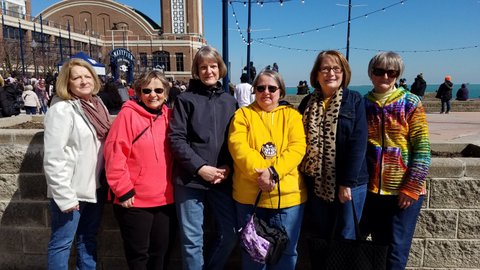 Recent travelers to Chicago include:Sharon Stout, Karen Wyss, Margaret DeMeritt, Donna Rensch, Dona Keiser and Becky Clifton
My travel friends (Beckie, Tonda, and Leah) and I would like to say THANK YOU for such a wonderful Chicago Shopping Trip on Saturday, December 1st. Our group had a wonderful time. The price for the trip was unbeatable. The organization of the trip was flawless. Donna was a wonderful hostess who made sure everyone's needs were met. Bob, the bus driver from excursion travel, was the best driver we have ever had and we have been on quite a few bus trips in the past.
We will definitely recommend future bus trips sponsored by Parks and Recreation to our friends and families. We would certainly be interested in taking future bus trips through the Parks and Recreation. This was our first time and I sure it will not be our last.
Thanks again for such a wonderful time last Saturday.
Michelle V.
Thanks for a great first Cubs game. I really enjoyed the box lunch, donuts and plenty of water! Only thing that could have made it better was a Cub win!
Looking forward to traveling with you again! Jan S.
I did not get a chance to thank you for the great job you did coordinating the Mackinac Island Trip. No surprise seemed to throw you or stop us from having a good time. I thought the trip at a living history farm was a great idea, too bad the rains came. Would rather have them come on the way home than when we were there🙂 it was a nice trip and I think everyone had fun. On a personal note thanks for being a big help to Allen and me when we arrived on the island. Please tell Joe thanks too.
Maybe we will see you next year.
Roseann and Allen C.
Thank you so much for pictures and all you did to make it a amazing vacation (Mackinac Island Trip) for all of us, we are most grateful. Take care! Debbie G.