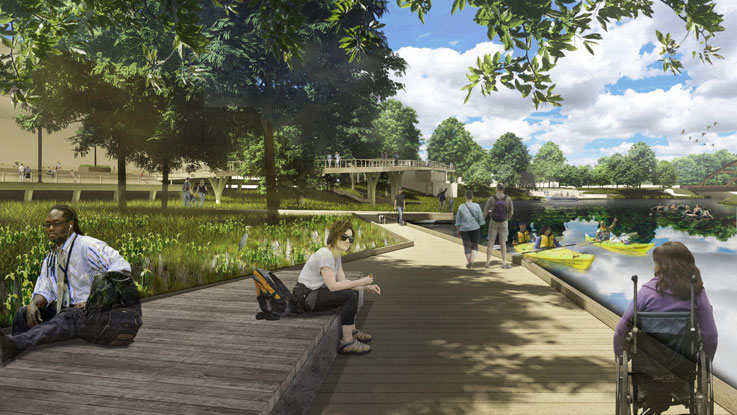 Donations
Please consider making a donation to add to the beauty and fun of Fort Wayne's Parks and Recreation parks and programs. For additional information on any of the donation options, contact Rob Hines at 260-427-6028 or email at This email address is being protected from spambots. You need JavaScript enabled to view it.. Scroll down to check out a few of the great parks, programs, and amenities offered by the Fort Wayne Parks & Recreation Department. Additional information is now available in the Projects/Programs Partnerships Opportunities Brochure






For a complete list of Donation Options, visit the Donate Now page.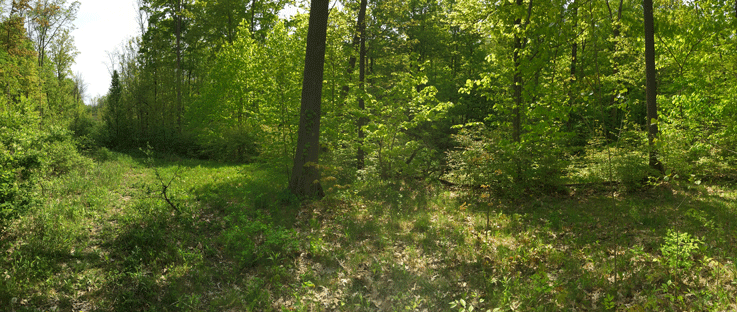 Buckner Park Trail

This project includes the construction of an extensive asphalt paved trail into the park. This trail will connect area residents to the park via the newly constructed pedestrian trail on Bass Road. It will cross the landscape on the southern end of the park, leading trail users north past the existing pavilion, playground and splash pad, towards the naturally wooded area on the parks northern half. Here, the 8' wide paved trail will cross three small streams before transitioning into a trail loop, winding through forest and field before returning to the stream crossing.
Users will be invited to pause and sit alongside the trail and stream on newly installed benches, observing the natural flora and fauna. In addition, the project will aim to remove invasive species along the trail and stream corridors, and introduce native plantings in an effort to increase wildlife habitat and enhance the natural aesthetic.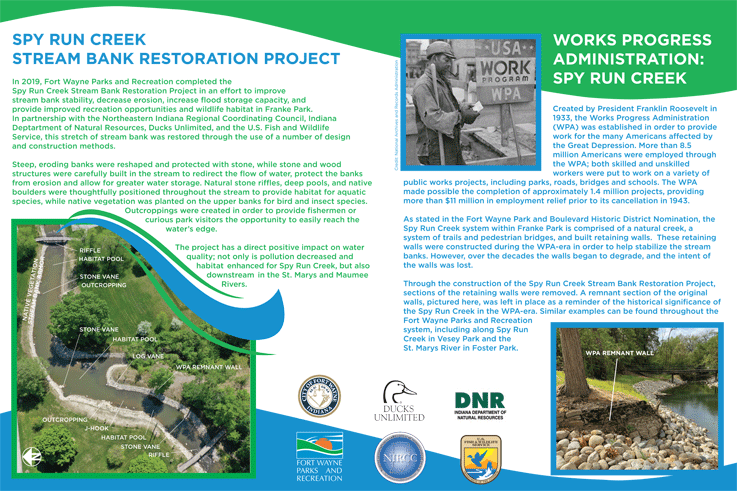 Spy Run Creek Stream Bank Restoration Project
ESports turns online gaming into a fast-growing spectator sport. It mimics the experience of watching a professional sporting event, except instead of watching a physical event, spectators watch video gamers compete against each other. The eSports trend has become so widespread in recent years that games can often be viewed at organized arena events. High schools and colleges across the country are creating esports programs for their students, and esports leagues are credited with fostering teamwork, positivity, and inclusiveness among their athletes. Technology costs are a major hurdle to creating effective and engaging esports leagues for young gamers.


Other Donation Options Include: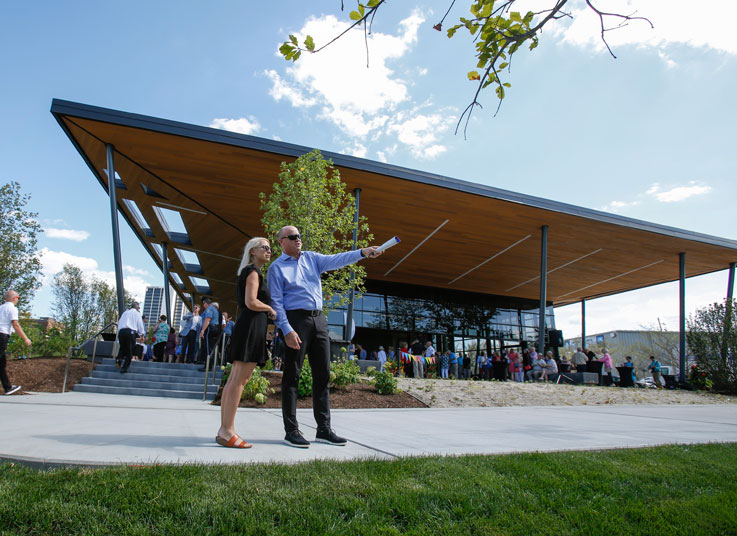 RIVERFRONT

Donations are needed for Promenade Park for an on-going maintenance endowment.
Individual donations may be given @: Donate now.
For corporate donations please contact Manager of Development, Rob Hines at 260-427-6028 or email at This email address is being protected from spambots. You need JavaScript enabled to view it..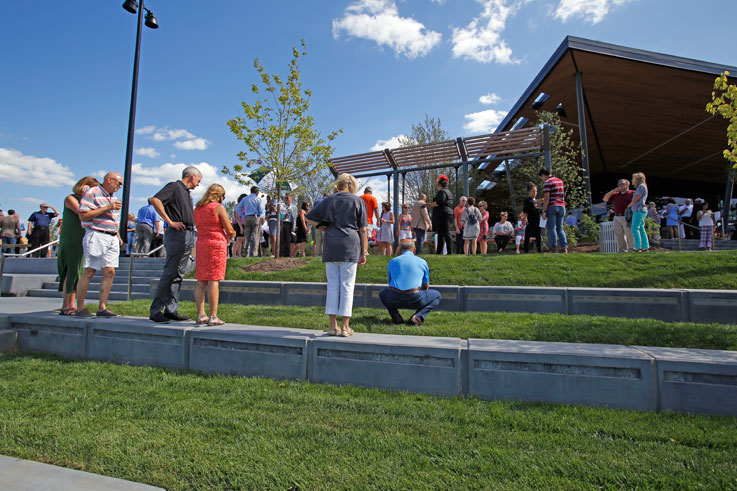 RIVERFRONT ENDOWMENT DONATIONS

The Fort Wayne Park Foundation invites families to become a part of local history by supporting Promenade Park. A gift of $500 will be recognized with an inscription on a Greenscape Step within the Park. It's similar to buying a brick. The purpose of this campaign is to create a legacy endowment for Promenade Park. The Promenade Endowment will help support improvements, updates and programming along the rivers, and will be operated by the Fort Wayne Park Foundation, a nonprofit charity. All donations are tax-deductible and can be made securely at the Park Foundation website. Learn more: https://fwparkfoundation.org/product/donate/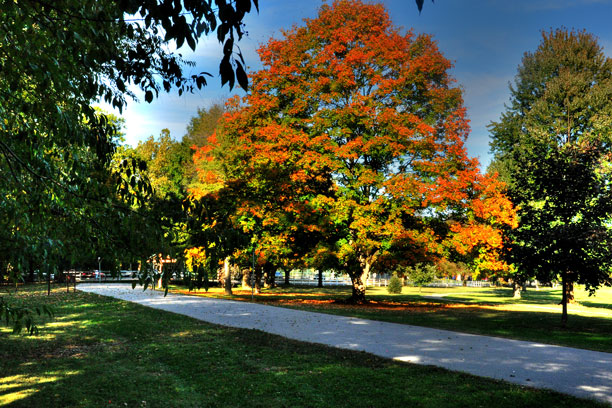 TREE CANOPY REPLACEMENT:

Our city has faced a major challenge resulting from the destructive effects of the Emerald Ash Borer. Our park strips and parks have lost tree canopy. This is a huge project and one that will not end until the ash tree population is replaced.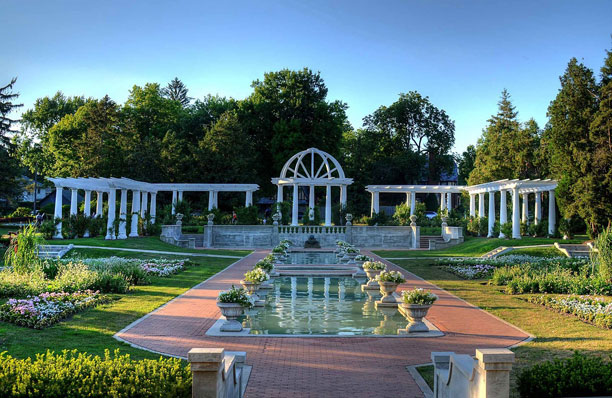 LAKESIDE ROSE GARDEN:

The rose gardens of Lakeside Park have a national reputation as an All-American Rose Selection (AARS) and are beloved by the citizens of Fort Wayne. Yet in the past few years, the park has lost more than 300 rose bushes due to the very cold and wet winters and springs.

Donations are now being accepted to benefit the Lakeside Rose Garden. If you are interested you can download the Memorial Rose Order form and submit with your check or money order. If you would like to give a much needed smaller donation, then please check out: Donate now.
FOSTER PARK:

One hundred years ago, Col. David Foster and the Board of Park Commissioners dedicated the first 67 acres of Foster Park to an excited public. Today's 276-acre park at 3900 Old Mill Road is a mature development from 100 years of loving care. Brothers Samuel and David Foster bought a total of 112 acres as a gift to the city of Fort Wayne, and their legacy has brought joy to countless families from the region.
Your gift will help improve and maintain the flower gardens and amenities that make this park so special. Your gift will be added to the flower garden endowment, and as always is tax-deductible. Please contact Manager of Development Rob Hines at 260-427-6028 or email at This email address is being protected from spambots. You need JavaScript enabled to view it. to learn more.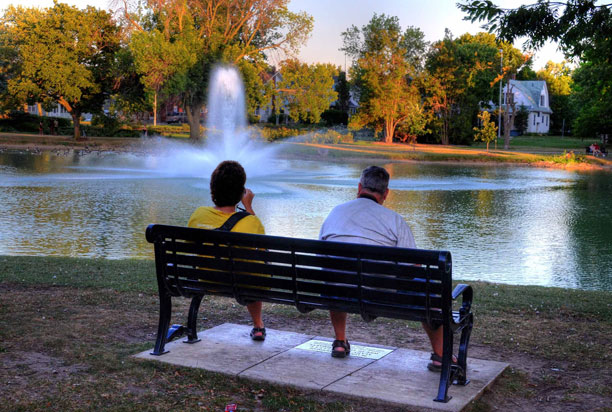 MEMORIALS:

Generations of city residents have purchased memorial trees and benches for parks, in memory of a loved one. You can add to the beauty of our parks while honoring others with this donation program – which now includes a memorial rose bed at Lakeside Park! Check out the Memorial Program page for more information about donating trees or benches including order forms.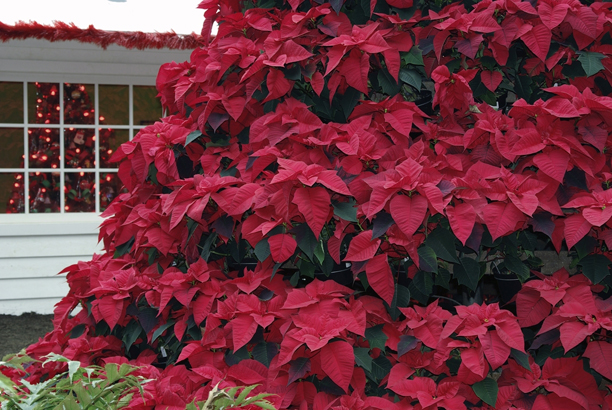 An oasis in the heart of Fort Wayne, a sanctuary full of inspiration and beauty, a teaching center, a fun place to gather with family and friends … the Foellinger-Freimann Botanical Conservatory is all this and more! We welcome you to enjoy the wonders of nature and explore our gardens.
Learn more: Foellinger-Freimann Botanical Conservatory

Donate today!

Additional Options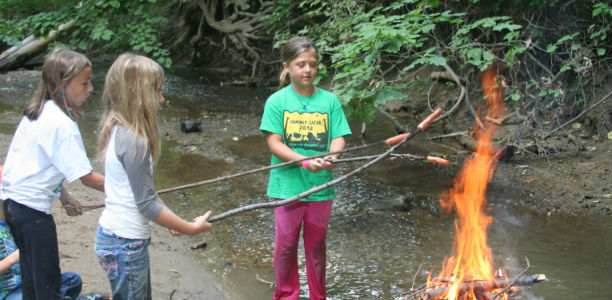 YOUTH SCHOLARSHIPS

The Fort Wayne Parks and Recreation Department offers program scholarships for qualified children as funds are available. The Youth Scholarship program is made possible by the generous donations from individual citizens and corporate partners. We'd like to offer more kids the opportunity to play with the Parks – and encourage more corporations to get involved! Just contact Manager of Development Rob Hines at 260-427-6028 or email at This email address is being protected from spambots. You need JavaScript enabled to view it. to learn more.
Or you can Donate now.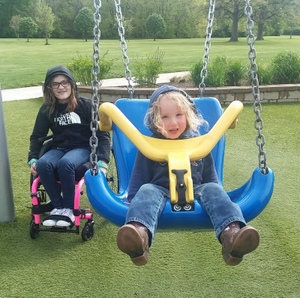 PLAYGROUND EQUIPMENT

We offer 57 playgrounds to the community including the playground at Kreager Park which features accessible equipment so that children with disabilities can play alongside those without disabilities.
We are accepting donations for playground equipment. Donate now.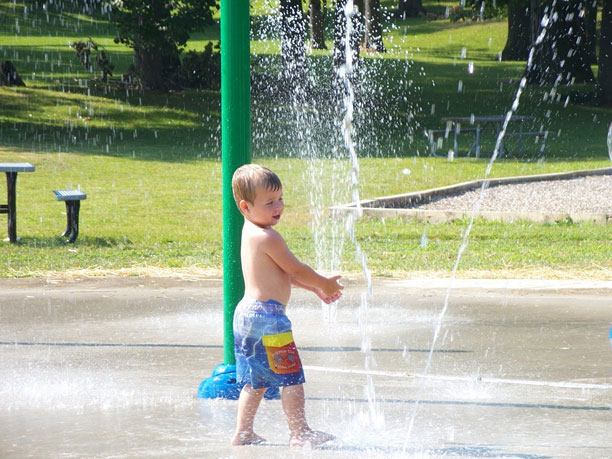 SPRAYGROUNDS:

Add water to a playground and what do you get? Absolute fun and joy on hot summer days! Spraygrounds and splashpads are better than a sprinkler on your lawn – and can be found at numerous parks. Are you interested in supporting these carefree facilities? Or have you considered donating toward a new splashpad at your favorite park? Just contact Manager of Development Rob Hines at 260-427-6028 or email at This email address is being protected from spambots. You need JavaScript enabled to view it. to learn more.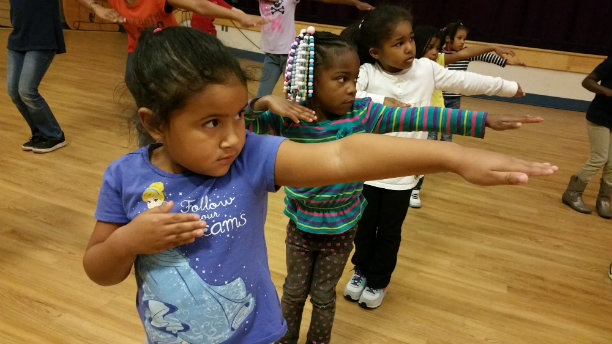 YOUTH CENTERS & PROGRAMMING:

Jennings, Weisser, Cooper, and McMillen Centers provide after-school and summer enrichment programs and activities. Not only are these centers supervised and offer safe havens for children, they also offer year-round lifeskills assistance, math and language arts enrichment and recreational opportunities. Contact Manager of Development Rob Hines at 260-427-6028 or email at This email address is being protected from spambots. You need JavaScript enabled to view it. to learn more.