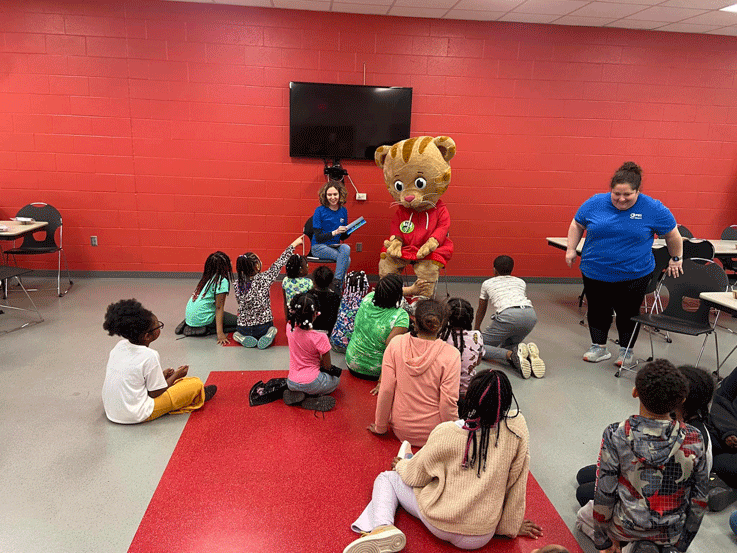 McMillen Park Community Center

3901 Abbott Street
McMillen Park map
260.427.2420
Manager: Andre Patterson


Public Hours
Spring Hours (Through June 2)
Mon-Thurs 9 a.m.- 2:30 p.m. & 6:30-8 p.m.
Friday 9-2:30 p.m.
Saturday 10-2 p.m.
Sunday 12-5 p.m.
Summer Hours (June 5- August 9)
Youth Program M-F 9-4:30 p.m.
Public M-W 6-8 p.m.

*Hours are subject to change based on facility rentals. Please call in advance to verify.

Admission
$1, Photo ID required
Registered youth FREE during program hours.
Sign up for McMillen Park Summer Programming
Youth enjoy field games, art & crafts, enrichment programs, open recreation, sports skills, drills and games, and outdoor play. Breakfast is served at 9:00 a.m. and lunch (provided by Fort Wayne Communty Schools) at mid-day for both the morning and afternoon sessions. Participants must be picked up by 4:30 p.m.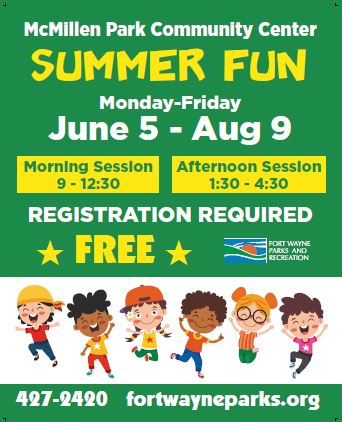 Morning Sessions: Sign up for Mornings
Afternoon Session:Sign up for Afternoons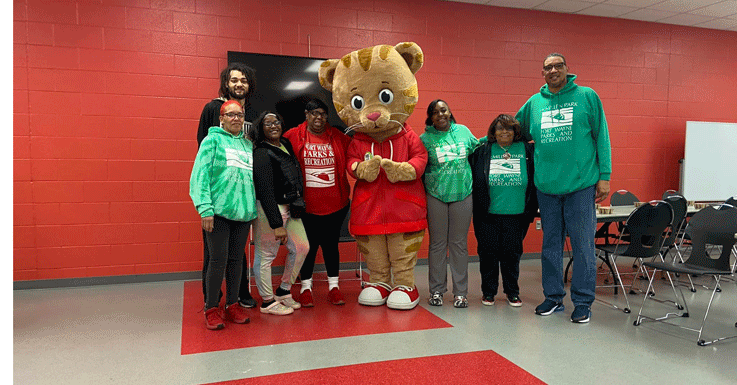 Recreation Leaders engage and interact with youth, lead games, and provide guidance and mentoring at three community centers and in our Summer Playground program. Must be 18 or older, meet all qualifications and pass a background check and drug test.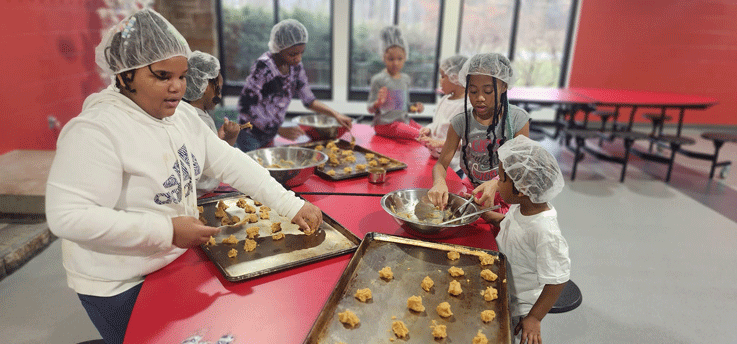 Please call 427-2420 if you have any questions.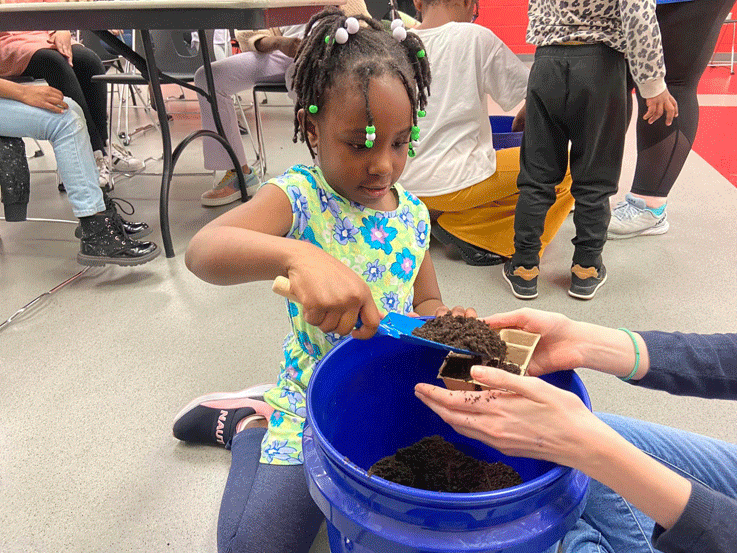 Check out the Youth Programs @ McMillen link for a list of activities!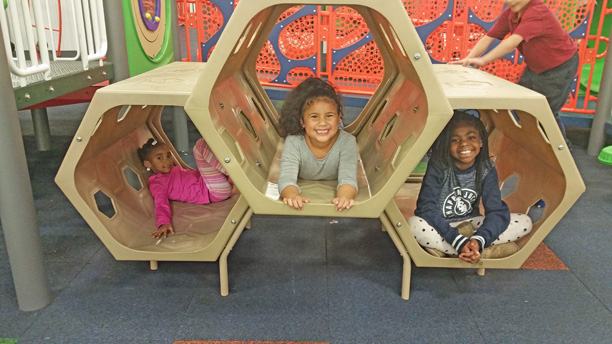 Kids' Korner Indoor Playground
The Kids' Korner Indoor Playground will be open Monday-Friday, 9 am-2 pm. The Kids' Korner Indoor Playground is not supervised by staff, so parental/supervision is advised. Children under age 5 must be accompanied by an adult.. Please call 260-427-2420 to verify the schedule before visiting.


Adult Schedule
Check out the Adult Programs @ McMillen link for a complete list of adult activities!!
Check out 21Alive for the Walk in the Park segment featuring our own Andre Patterson discussing the activities we offer at McMillen Park Community Center!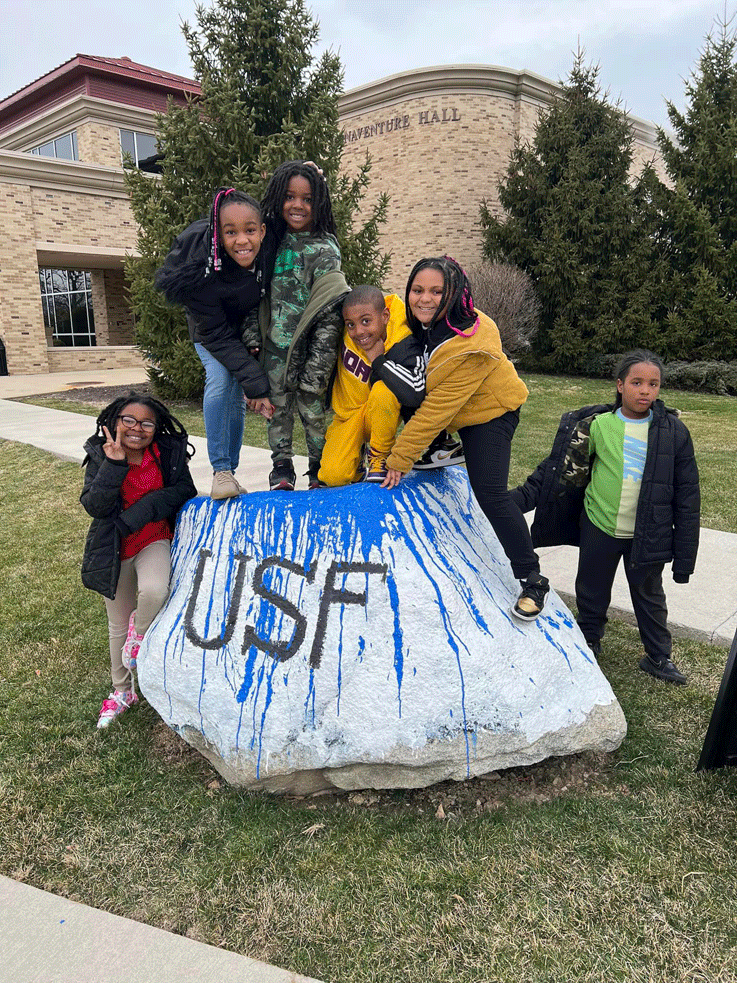 For More Information

Like us on facebook!!


Please call the McMillen Park Community Center at 260.427.2420.