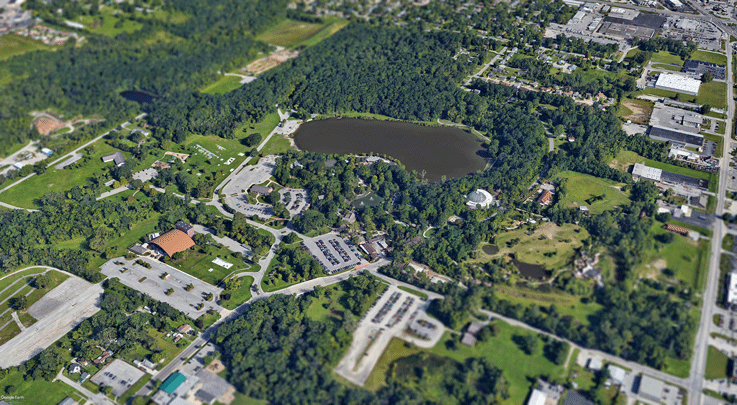 Franke Park Master Plan Available for Public Viewing
The Fort Wayne Parks and Recreation Department has released the final version of the Franke Park Master Plan for public view. It can be viewed now at FrankeParkMasterPlan.com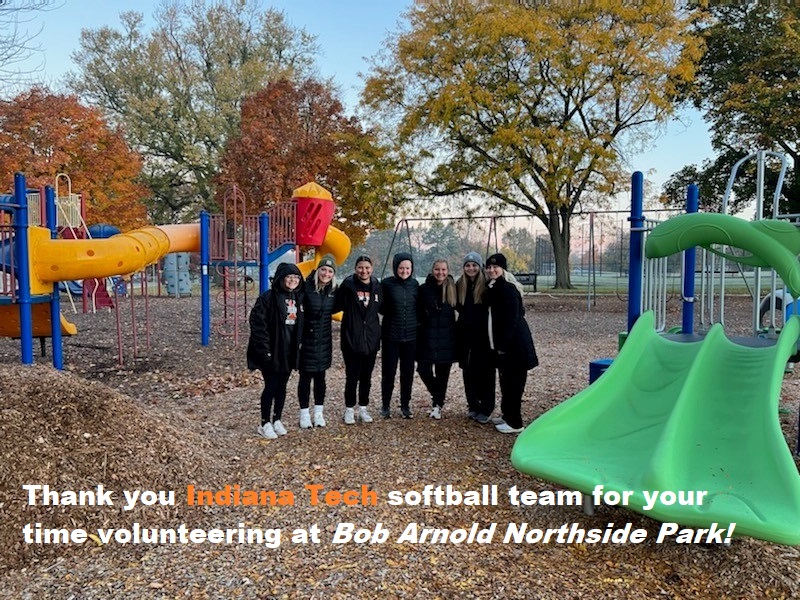 Share your Fort Wayne Park Story! Watch the video and then share your story on the Park Story link!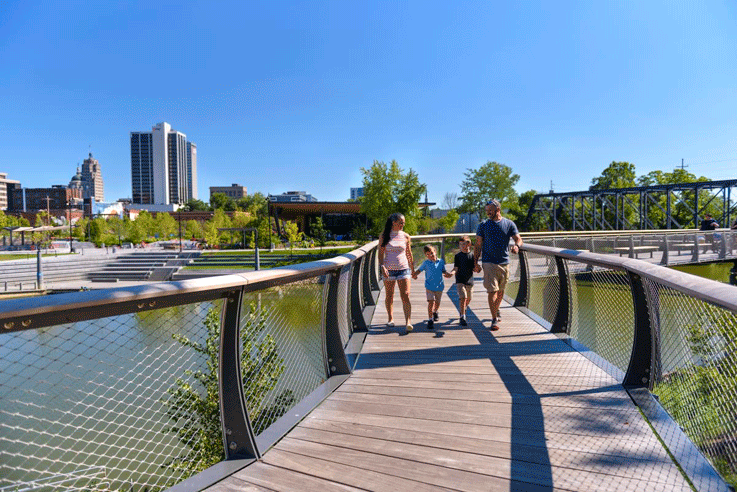 Three rivers converge in the heart of downtown Fort Wayne.
People in Northeast Indiana have gathered here for centuries.
Experience the legacy. Explore the natural wonder. And enjoy
this community's new momentum forward.

Learn more about the Riverfront.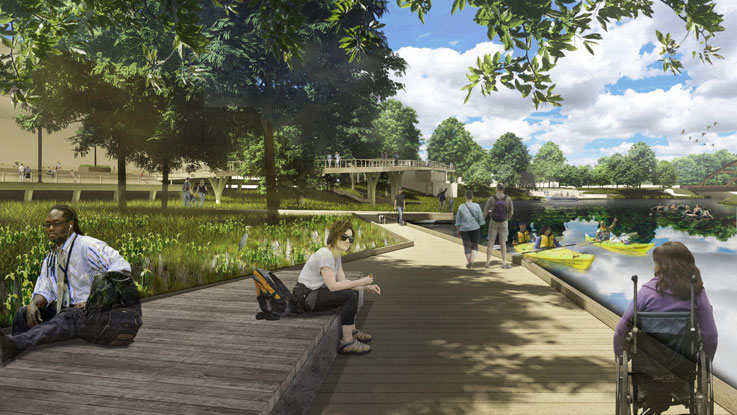 Designs Revealed for Next Phases of Riverfront Fort Wayne
The City of Fort Wayne's riverfront consulting team revealed designs for the next phases of riverfront development,. Riverfront 2 A is scheduled to be open the end of June 2023 and Riverfront 2 B will be bid out in August with construction starting in October. Construction will be at least a year and a half.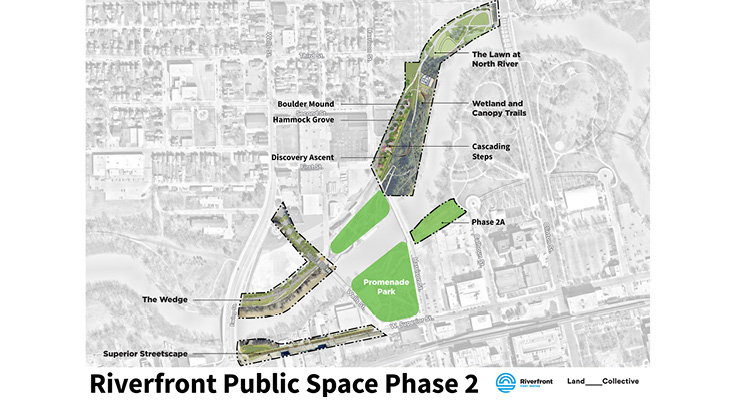 Want to learn more about Riverfront Phases II & III? Check out: Riverfrontfw.org and like Riverfrontfw on Facebook.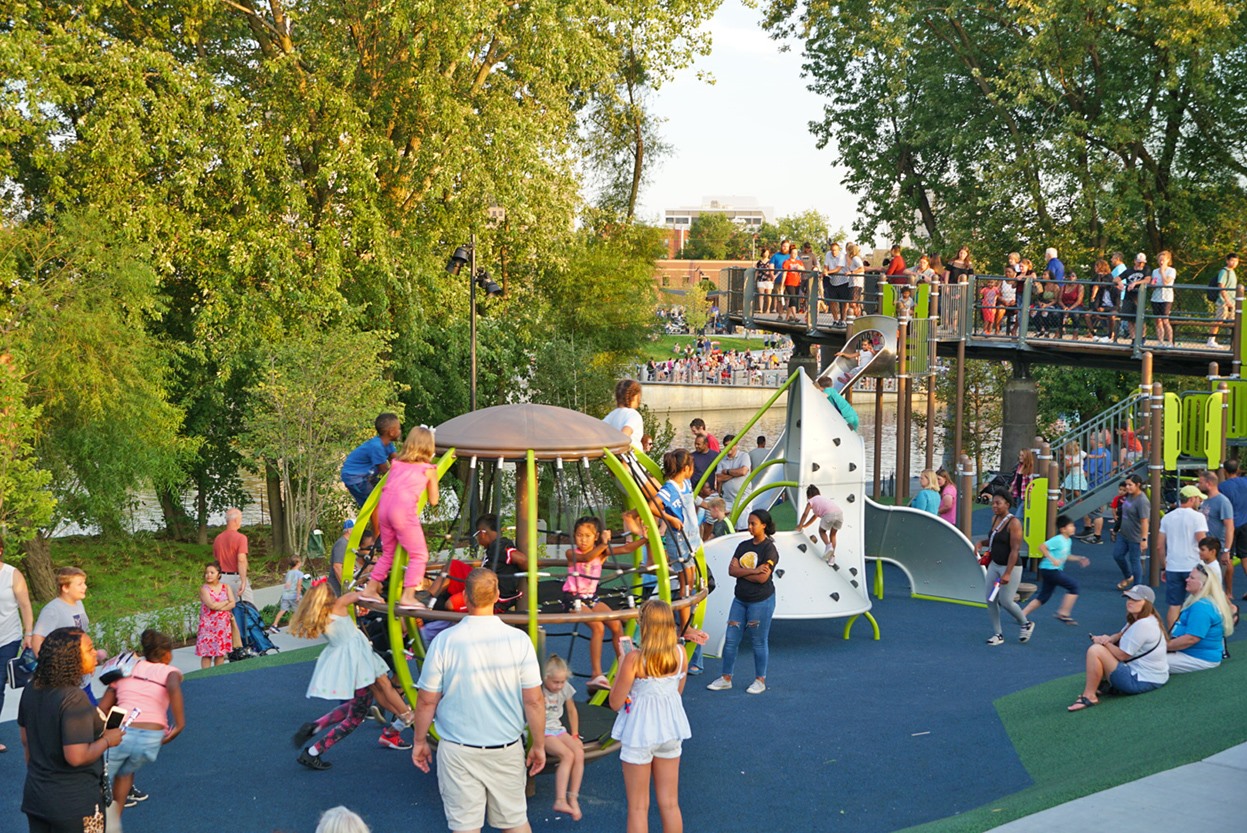 Foster Park Golf Course Master Plan for Improvements: Revised Drawings NOW available!

Click on the link to see the above graphic! To see more of the plans check out the Foster Park Golf Course link.


Foster Park Construction

Foster Park remains OPEN even with the construction around the park! Before visiting Foster Park, check out the Detour map for access information.
Parks Profile

Are you curious about the number of parks and all the different amenities the Fort Wayne Parks & Recreation Department provides to the community? Check out the Parks Profile flyer to learn more.


The Fun Times

The Fun Times is a guide that is updated four times a year. It includes events, classes, and programs that are available. The guide is available online and in the mail to those who sign up to be on our mailing list. To be added to our mailing list and/or to sign up for our E-News please go to the Talk to us 2! page. You can always view the most Current Fun Times (click on the icon located on the left side) on any page.


Thank you Fort Wayne!

Thank you for supporting our Department! Our overall customer service rating continues to run over 90%!!
---