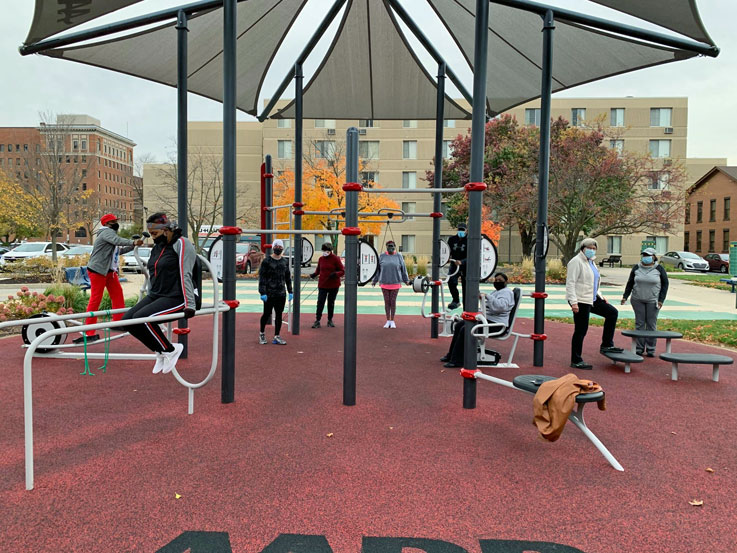 Introducing the Fitness Park at the Community Center
The AARP sponsored Fitness Park powered by FitLot located at the Community Center, 233 W. Main Street is open to the public, free of charge, like all city parks and playgrounds. Come check it out! All ages are welcome.

NOTE: Resistance bands are available at the Community Center and can be checked out during normal hours.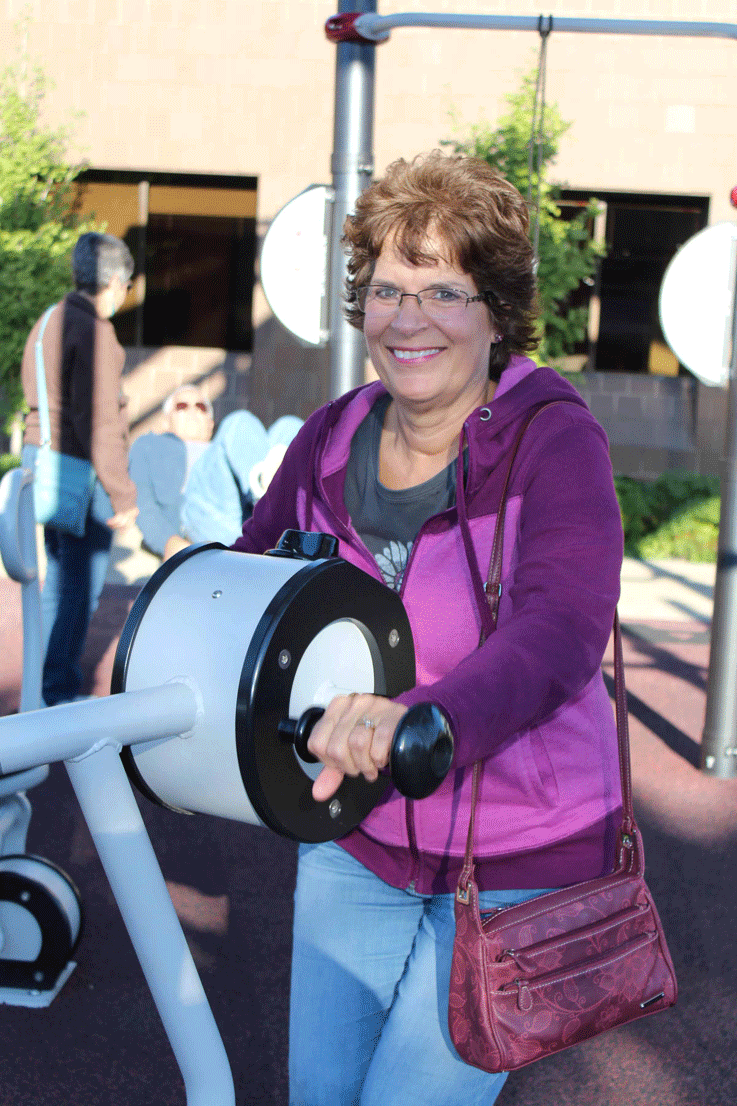 Fall Classes


Introduction and Drop-In for the Outdoor Fitness Park
Get your outdoor workout in before it is too cold! Stop by to get help from an instructor who can show you the correct way to use the equipment. After you learn how to use it and form a routine, you can continue to come during instructor time or on your own. Pre-registration is not required for this drop-in program but must be completed before class. Please come 15 minutes in advance to register. Both classes are FREE!
Class Dates Day Time
Intro 9/12 T 1:30 pm
Drop-In 9/20-11/1 W 9:30 am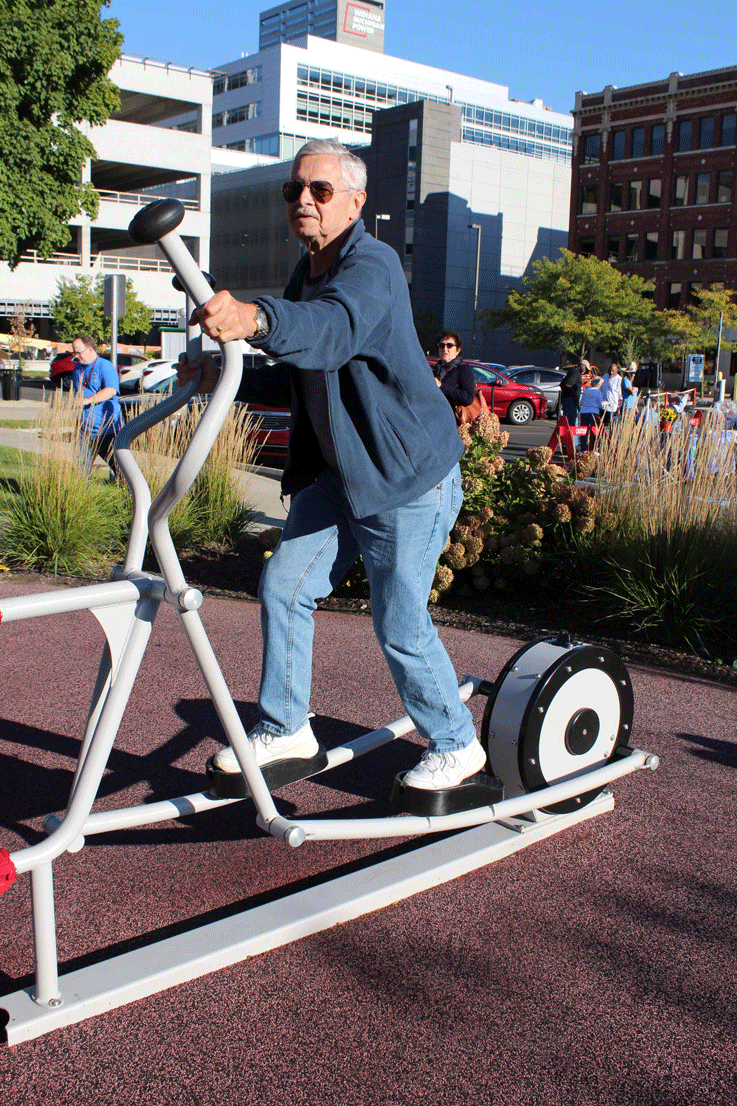 FitLot Fun
Community Center, 233 W. Main St.
The FitLot outdoor fitness park located at the Community Center features various pieces of outdoor fitness equipment that use one's own body weight as resistance making each piece age, gender and ability based. Our FREE FitLot Fun fitness class begins September 18 and meets twice a week for 7 weeks. Start your own routine practice of physical activity under the guidance of a fitness professional and alongside others who are also working to achieve a more active lifestyle. Ages 50+. Space is limited. Registration deadline: September 11. Min.6. Max. 8.
Code Dates Day Time
441215-M1 9/18-11/1 M, W 9:30-10:30 am
# Sessions/Fee: 14/FREE
Location: Community Center, 233 W. Main St.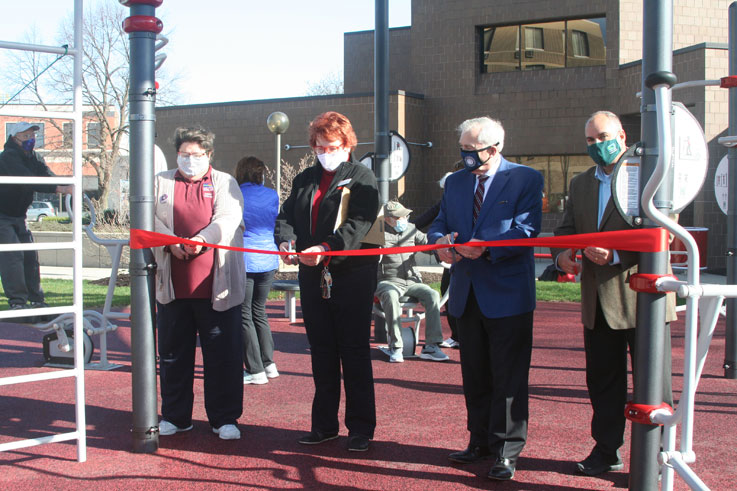 Recently we had the official ribbon cutting for the AARP-sponsored Fitness Park powered by FitLot at the downtown Community Center. Pictured above: Patti Davis, Manager of the Community Center, Linda Dunno, State President of AARP, Mayor Tom Henry, and Director Steve McDaniel.

Come JOIN US!