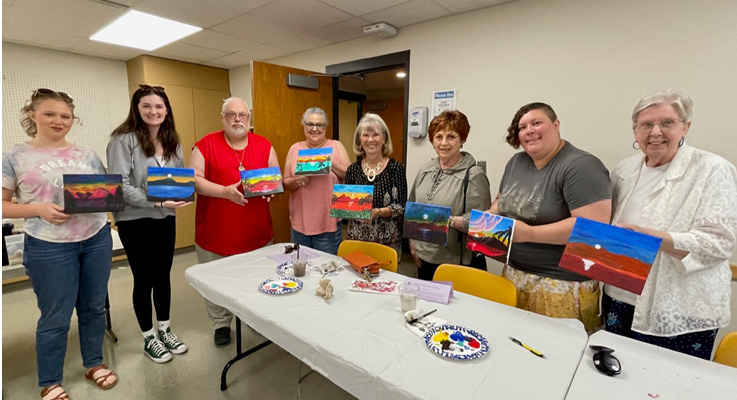 Check out the Current Fun Times to learn more.
Arts, Crafts & Hobbies

Classes offered this fall include: Beginning Guitar, You Can Play the Ukulele, Beginning Macrame, Knitting for Beginners, Acrylic Painting, Acrylic Pour, Introduction to Brush Lettering, Introduction to Drawing, A Perspective in Watercolor, Stained Glass Creations, Beginning Pottery, Chair Recovery and much more!

Ready to register? REGISTER NOW
You Can Play the Ukulele
With this fun (and family-friendly) class, you'll learn how to hold the ukulele, use a chord chart, and strum with confidence. You'll leave the class with the skills necessary to play from any book of ukulele music. We'll start slow and, using lots of repetition, work up to playing real tunes. Your handouts will have chords and lyrics for a variety of songs. A ukulele is included with the tuition and is yours to keep. Ages 9-adult. Instructor: Richard Ash. Registration deadline: July 22. Min. 10. Max. 30.
Code Dates Day Time
342209-S1 7/29 Sa 9:30 am-12 pm
# Sessions/Fee: 1/$72/$77 after July 22
Location: Community Center, 233 W. Main St.
Acrylic Pour
The defining characteristic of the technique of pouring acrylics is that you don't apply the paint with a brush or palette knife but rather use gravity to move the paint across a canvas. The results are unlike anything you can get with a brush: fluid flows of paint without any brush marks or texture. Choose your technique – dirty cup, swipe or strainer – and learn to create amazing and beautiful works of art. Ages 16+. Instructors are provided by Build Guild. Registration deadlines: July 10 and August 14. Min. 5. Max. 12.
Code Date Day Time
342018 M2 8/21 M 6-8 pm
# Sessions/Fee: 1/$41/$46 after deadlines
Location: Community Center, 233 W. Main St.
Acrylic Painting
Paint a picture and take it home the same day! From blank canvas to finished painting, you will be guided step-by-step as you learn to load a brush, paint wet into wet and blend colors as you go. All necessary supplies will be provided. Ages 16+. Registration deadlines: June 2, June 30 and August 4. Min. 5. Max. 10.
Code Date Day Time
342012-S3 8/12 Sa 10 am-12 pm
# Sessions/Fee: 1/$37/$42 after deadline
Location: Community Center, 233 W. Main St.
Painting with Alcohol Inks
Whether or not you're artistic, this class is freeing and downright fun! Learn to playfully release "control" and see lovely results! You paint three 6" x 6" ceramic tiles or special papers (your choice) to take home. There will be ethyl-alcohol fumes. Supplies (and occasional laughter) included. Ages 16+. Registration deadline: July 17 and August 21. Min.5. Max. 10.
Code Date Day Time
342035 M2 8/28 M 6-8 pm
# Sessions/Fee: 1/$34/$39 after deadline
Location: Community Center, 233 W. Main St.
Introduction to Brush Lettering

Learn how to create beautiful hand lettered stationery, art and other decorations! In this introduction to the art of brush lettering, we will be covering the basics of brush style calligraphy. You will learn about the basics of modern brush lettering, starting with the main strokes and then going through the whole alphabet. With this new skill, you will be able to turn your handwriting into projects that can be given as gifts, sent as snail mail or used within your home décor! Each student will get the proper tools they need to continue on with their new hobby! Includes brush calligraphy pen, paper and alphabet exemplar. Registration deadline: July 20. Min. 10. Max. 20.
Code Date Day Time
342415-R1 7/27 Th 6-8 pm
# Sessions/Fee:1/$36/$41 after July 20
Location: Community Center, 233 W. Main St.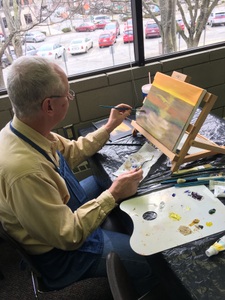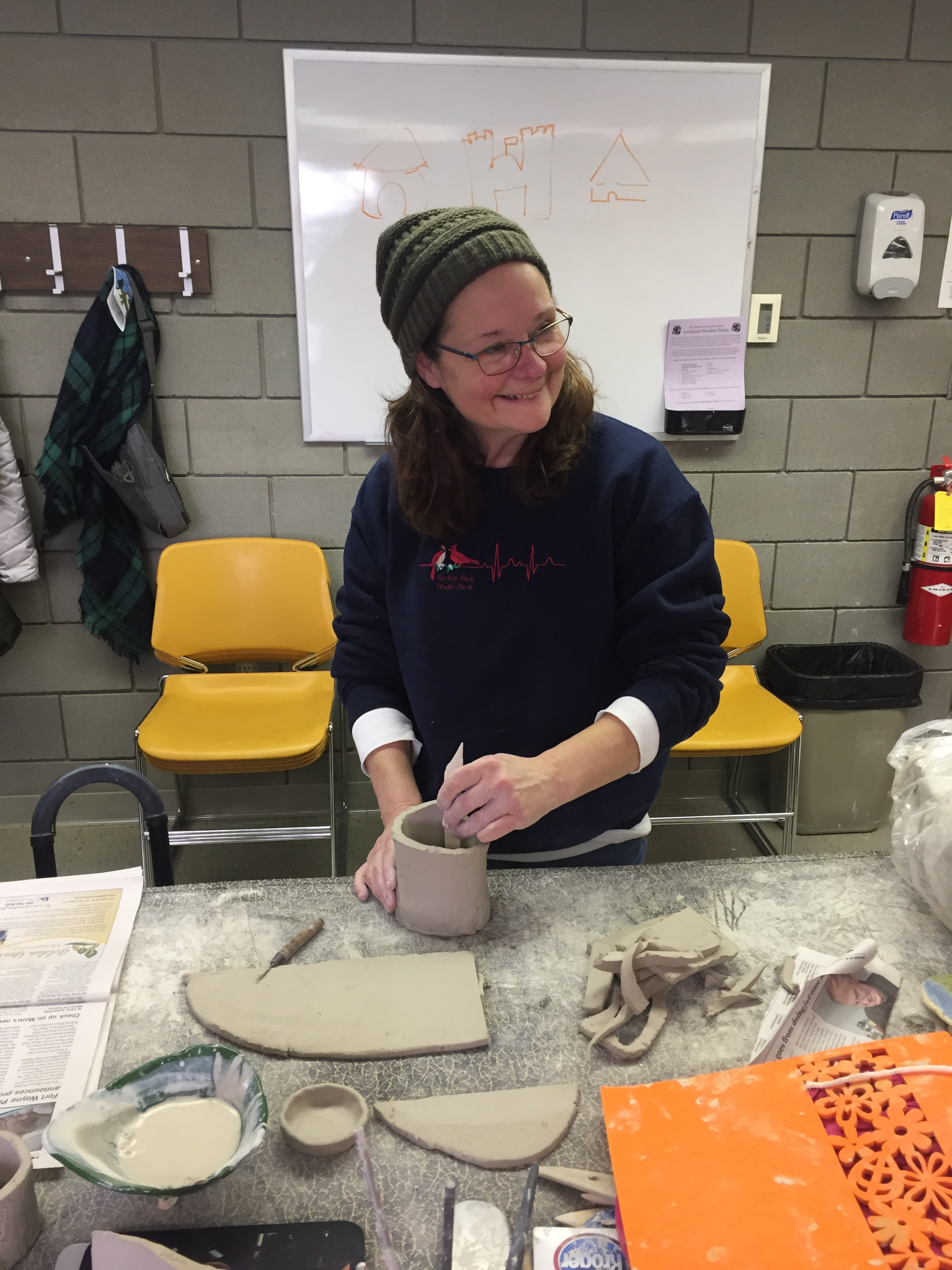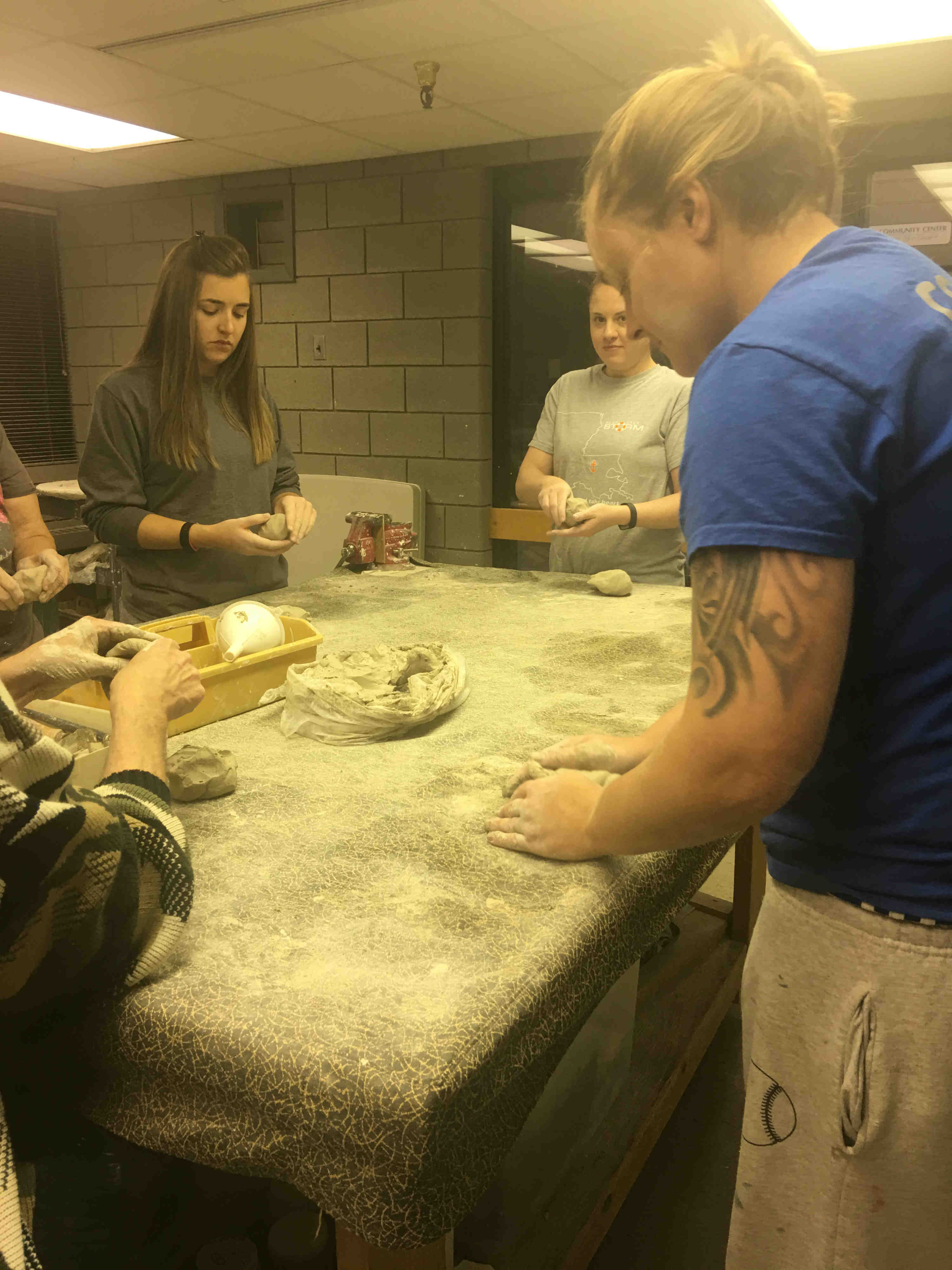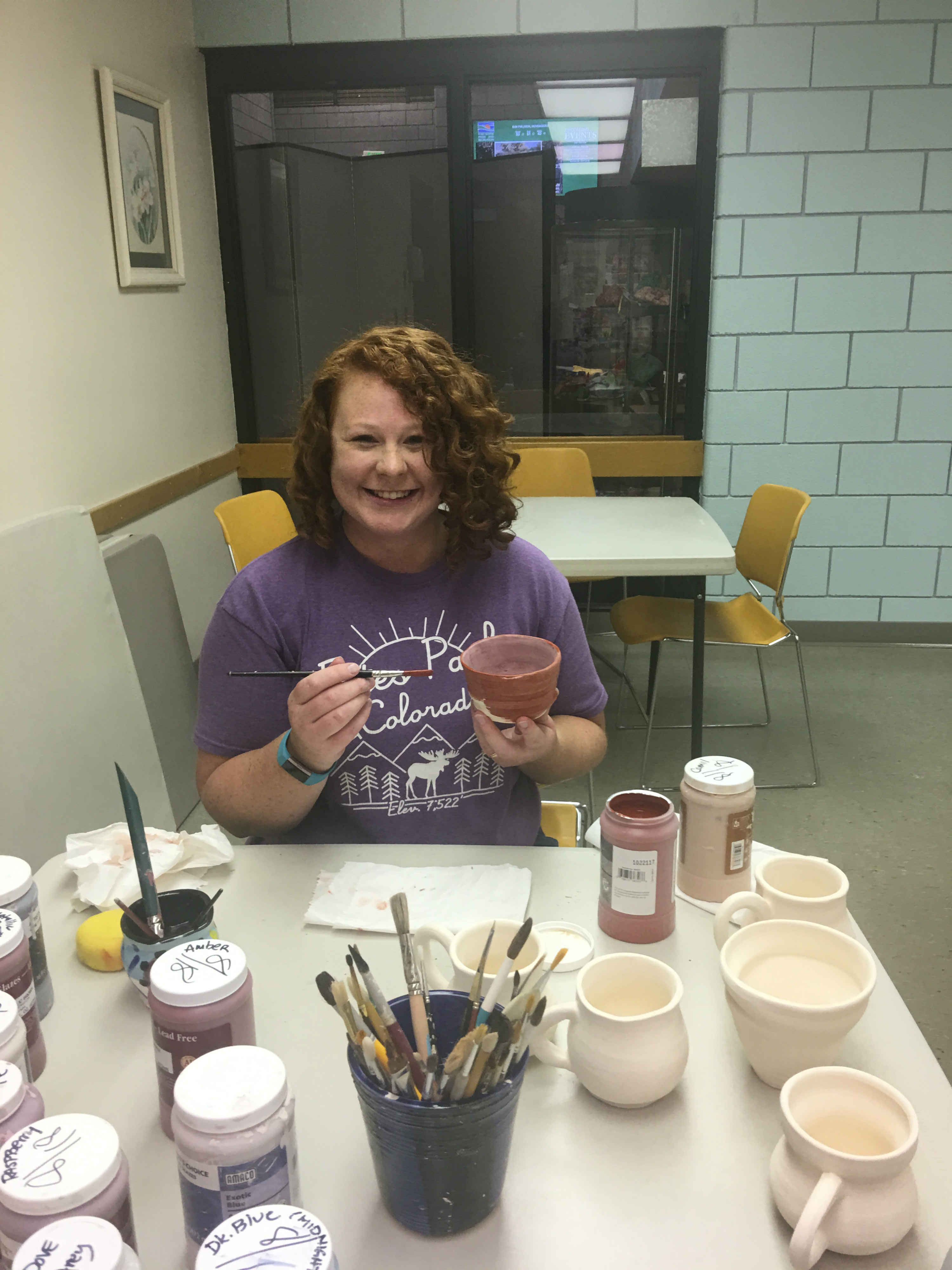 Be sure to check out the Sample Projects page too.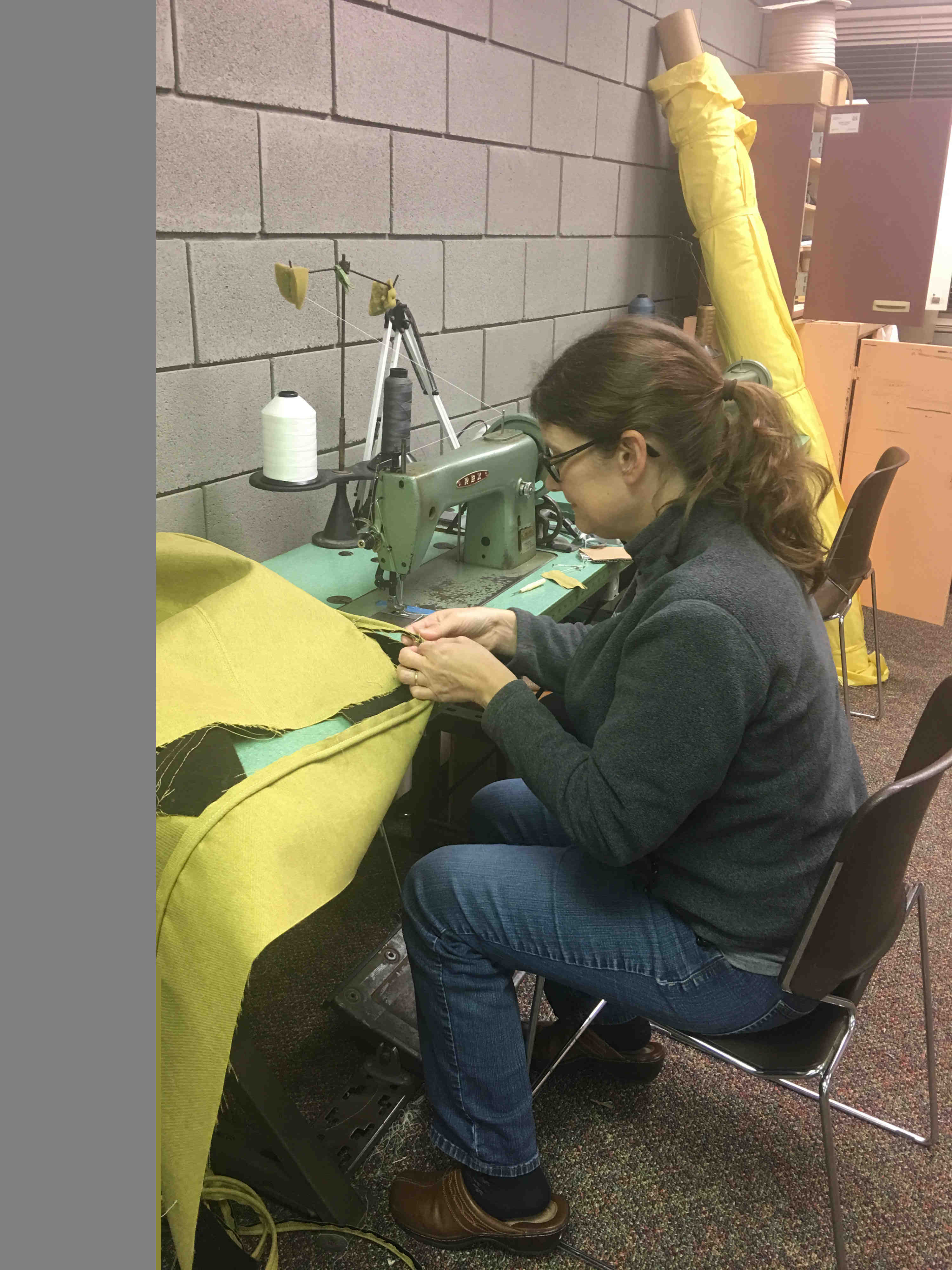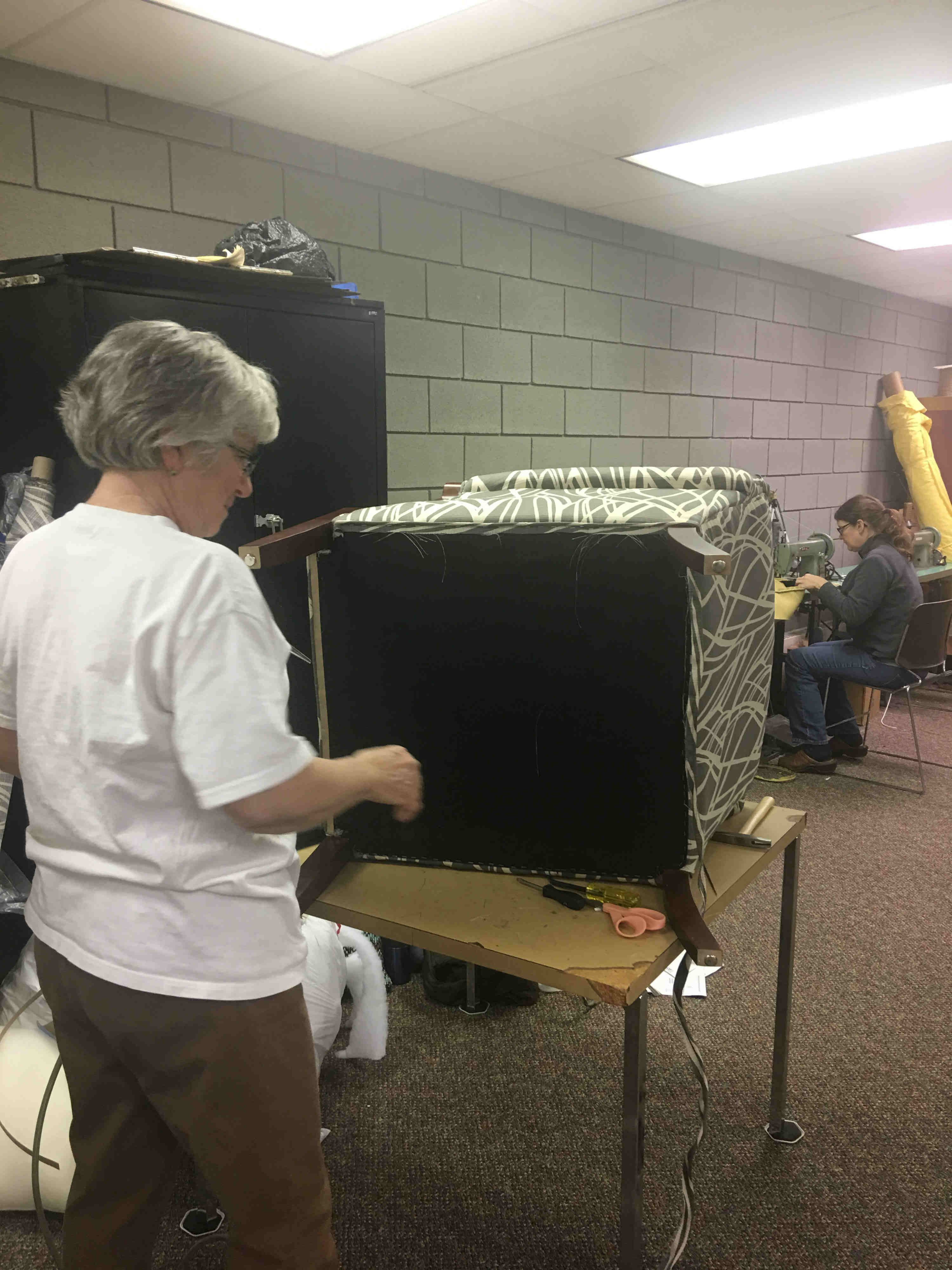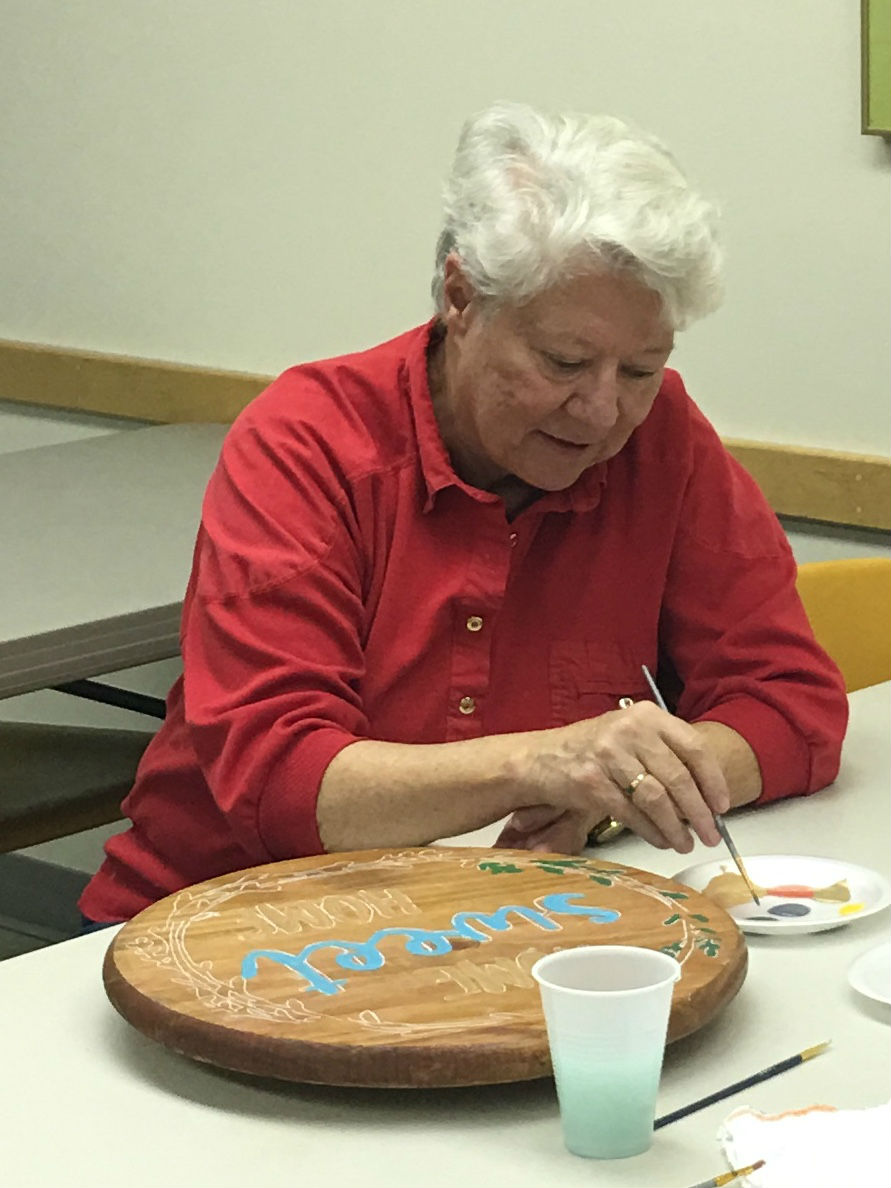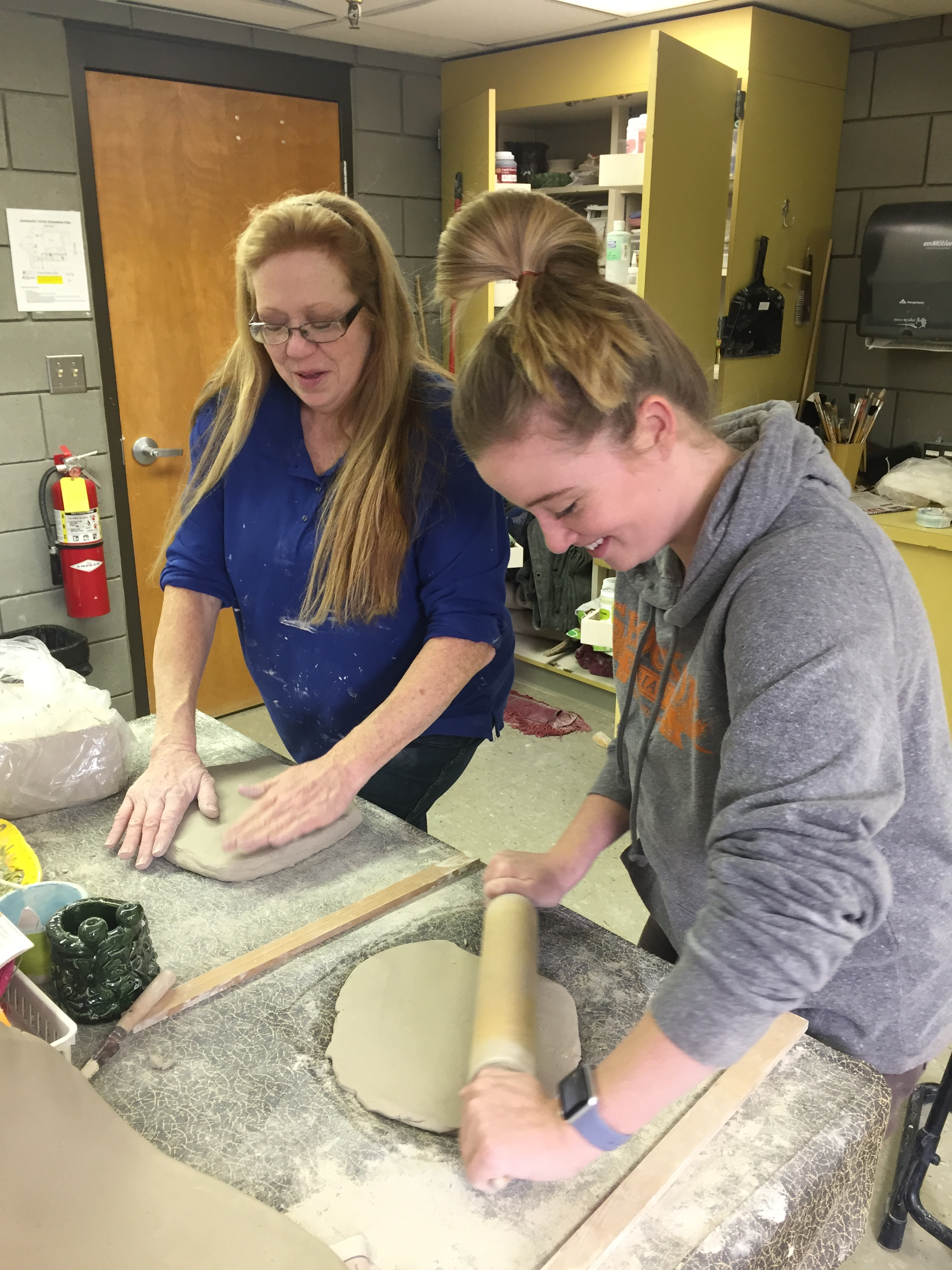 Testimonials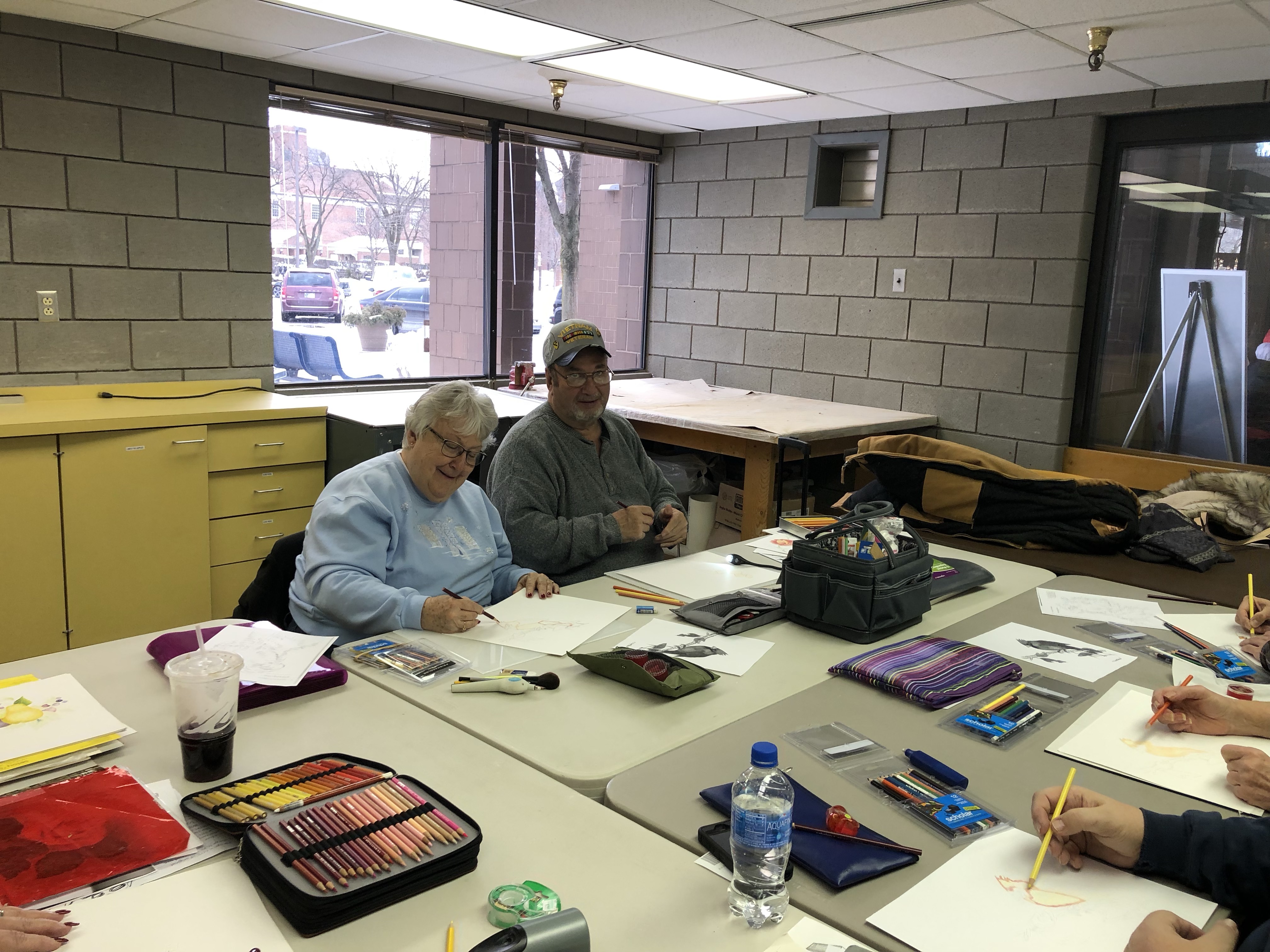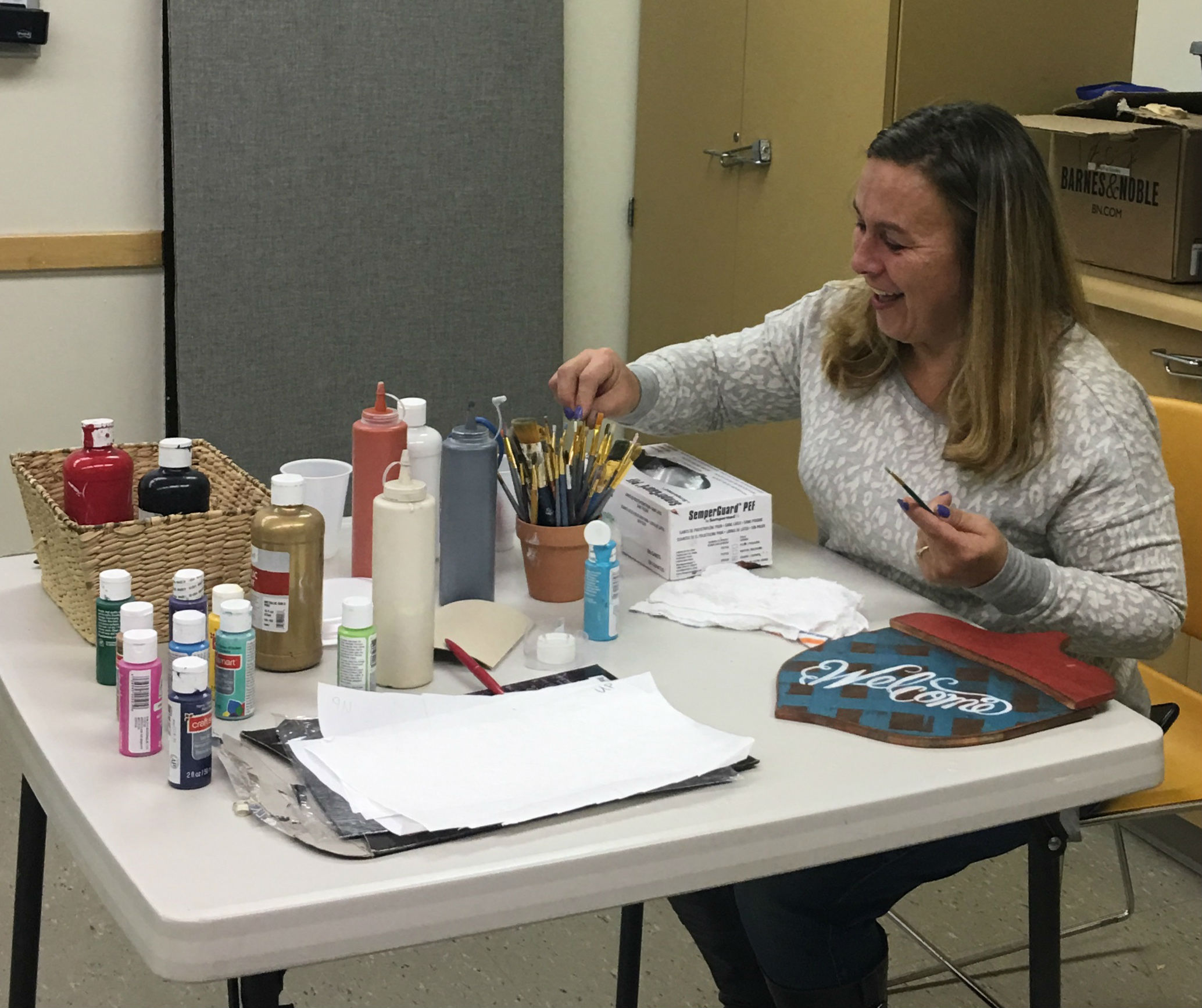 Rag Rug
Fabulous class! Excited to continue the project at home! Carrie D.

Modern Brush Lettering
Enjoyed the instructor and class. Dama
Macrame
The class we fun, the instructor was awesome and I made new friends. Cynthia
I loved learning a new craft, I probably wouldn't have pursued on my own. Alex
Acrylic Painting
Love Marilyn-Hope A.
Billiards for Women
I haven enjoyed every lesson. Lucy D.
Embroidery
Great class, detailed personal instructions. Delores P.

Behind the Easel
For a beginner it was very "safe" place to start, great camaraderie among instructor and participants-lots of guidance regarding color and technique. Kathy B.
Glass Fusing

I feel like it was the perfect getaway into taking more classes. It was great for stimulating creativing and building a skill set. I can't wait to take another class. Tina
Very good assortment of materials to work with. Paula
This was an outstanding class. I've taken it 3 times so far. Juanita is an encouraging teacher creating a non-threatening environment which enabled our creativity. There is such a varied selection of glass for us to use in making our creations. Pauline F.
I thoroughly enjoyed the class-will plan on taking other classes presented by Juanita-Rosi B.

Pottery
Deb is an awesome instructor. She shared her passion with humor and fun and I feel like I learned a lot! Cynthia
I really enjoyed Mary and her teaching. SHe was very informative and let us work on many different kinds of projects. Lisa
This is the second class I have taken and I am coming away with more knowledge of the craft! Susan
I enjoyed the class-Brandon is very knowledgeable he is also personable and friendly and very talented. Linda B.

Stained Glass
I really enjoyed the class. Juanita is a patient and kind teacher. Jenny S.

Upholstery
This was a great class. I went into it nervous thinking my chair was too difficult for me to upholster but Larry showed each one of us ladies step-by-step how to upholster our chairs. He was kind and professional. A great teacher-I'm glad I took the class. My chair looks great-Carol V.
Mahjong
Shelly is a great teacher- hope to be able to play eventually. Kathy