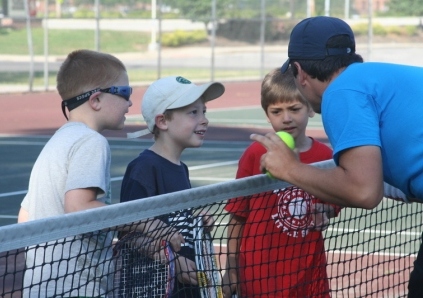 Tennis promotes physical fitness and out-performs other sports in developing personality characteristics such as sociability, creativity and assertiveness. Start playing today!


Tennis NEWS!

Spring and Fall Programming

Each spring and fall we offer Youth Tennis Lessons, and Adult Lessons for 13+. We also offer Adult Tennis Leagues.

Register for Spring Tennis


Summer Programming

Each summer we offer Tennis for Tots, Youth Tennis Lessons, Jr. Excellence Lessons, High School Tennis Play/Practice, Summer/Fall Tennis Leagues, and Adult Tennis Lessons.

Register for Summer Tennis for Youth. (starting on May 4, 2022)



Tennis Backboards

If you are wanting a park with a Tennis Backboard, check out the following parks:
Hamilton Park – 1601 Jessie Ave.
Kettler Park – 5400 Buell at Belmont
Kreager Park – 7225 North River Road
Lakeside Park – 1401 Lake Avenue
Lions Park – Intersection of Hazelwood and Carew
McMillen Park – 3900 Hessen Cassel
Shoaff Park – 6401 St. Joe Road
Swinney Park – 1600 West Jefferson Blvd.
Tillman Park (concrete wall) – 600 Tillman
Waynedale Park – 2900 Koons



Testimonials


I just wanted to let you know how much my daughters (ages 14 & 16) enjoyed the opportunity to have tennis lessons this summer. Thank you for allowing them to have a "normal" summer activity while practicing reasonable social distancing procedures. They are hoping that there will be lessons offered in the fall!
Thank you again,
Danielle H.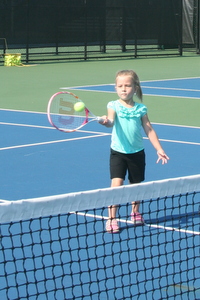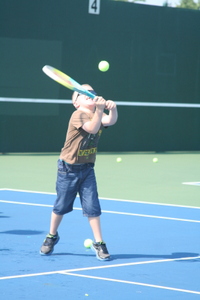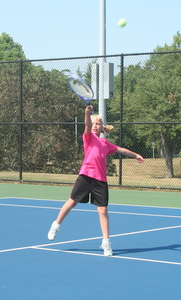 Tennis Courts

We have 60 tennis courts in various city parks. You are welcome to use the tennis courts when open (6 am-11 pm). However, the Fort Wayne Parks & Recreation Department has first priority in terms of lessons and leagues. If you would like to reserve the courts for your own use, please call Daryn Schwartz (260.427.6003).