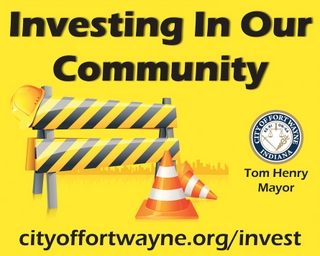 Fort Wayne Parks and Recreation Department

Capital Improvement Narratives


The following are capital improvement projects that are planned for the coming year at the Fort Wayne Parks and Recreation Department parks and facilities. In addition, The City of Fort Wayne continues to invest in the Parks & Recreation Department!
Status Report/Plans

For a current status report on the various projects, please check out the following information on-line: Current Status Report on Capital Improvement Projects (as of 3/24/2023)
Fort Wayne Parks and Recreation offers highlights of the department's 2022 capital improvement projects and programs. Over 75 Park projects were completed and the City of Fort Wayne invested approximately $3 million in Parks and Recreation Department improvements this year.
Completed 2022 Capital Improvement Projects include:
Botanical Conservatory window glass replacement
Community Center parking lot paving
Foellinger Theater entrance sidewalk and drainage improvements
Foster Park Pavilion #3 restoration
Added 30 new outdoor Pickleball courts through resurfacing, converting and restriping (Foster Park, Lakeside Park, Hamilton Park, Kettler Park and Tillman Park)
Jennings Center Playground structure replacement, landscape improvements
Kreager Park Taylor's Dream playground safety surface replacement
McMillen Park Golf Course cart paths paving
Freimann Square Anthony Wayne and Swinney Park General Foster Monument cleaning and waxing and installation of four chess tables.
Reservoir Park enhancements and resurfacing of two basketball courts and colorful mural installation by local artist, Andre Portee
Salomon Farm Park Old Barn siding improvements and painting
Wells Street Bridge replacement of decorative knee portal components in truss
Looking ahead to 2023, the following projects are planned to steward park properties and enhance use of and access to the parks for citizens and visitors.
Buckner Park trail and picnic shelter addition
Casselwood Park Playground improvements
Community Center flooring replacement
Foster Park Golf Course Master Plan
Franklin Park Splash Pad shade structures
Jennings Center kitchen improvements (cabinets and countertops)
Lakeside Park lighting for tennis, pickleball and basketball courts
McMillen Park Community Center reception improvements
McMillen Park Pool House exterior painting
McMillen Park Tennis Courts resurfacing
Park System Comprehensive Plan
Paving improvements at Foster Park, Salomon Farm Park and Buckner Park
Salomon Farm Park Heritage Barn siding improvements and painting
Salomon Farm Park restroom building winterization
Sheldon Drive new playground equipment
Shoaff Park Golf Course flooring improvements
Weisser Park Youth Center signage
The City will continue to invest in Parks, with $3 million slated for 2023.
2021 Capital Improvement Projects

The Fort Wayne Parks and Recreation Department is providing an update on the department's 2021 capital improvement projects and programs. Over 100 projects were completed in 2021 and the City of Fort Wayne invested approximately $3 million in Parks and Recreation Department improvements this year.
"I continue to be impressed with the outstanding programming and recreational opportunities being offered by the Parks and Recreation Department," said Mayor Tom Henry. "Our quality of life is enhanced by having award-winning parks in the City of Fort Wayne. Individuals and families of all ages and backgrounds are benefitting from the services being provided."

The completed 2021 Capital Improvement Projects include:
Franke Park Renaissance Design Plan
ADA Improvements at Northside, Kreager, Cooper Center
Botanical Conservatory Megaflora Art Installation
Botanical Conservatory Exterior Fountain Liner Installation
Botanical Conservatory Window Glass Replacement
Foellinger Theatre Digital Sign Upgrades
Franke Park Pavilion #2 Roof Replacement
Franke Park Zoo Parking Lot Improvements
Jennings Center Parking Lot New Lighting Installation
Kettler Park Open-Air Pavilion Renovation
Kreager Park Picnic Shelter Addition at Playground
Lakeside Park Fishing and Overlook Pier Renovation
McMillen Park Aquatics Center Site Improvements
McMillen Park Golf Course Golf Cart Paths Replacement
Memorial Park Allen Co. Veterans Memorial Monument Relocation
Northside Park Tennis Courts Recoating
Paving Projects at McMillen, Lakeside, Vesey, Memorial, Shoaff and Swinney Parks
Promenade Park Playground Restroom Building Addition
Weisser Park Playground Replacement
Youth Centers Kitchen Improvements Including New Appliances
In addition to capital improvement projects, the Parks and Recreation Department brought back several programs and events in 2021 that had been cancelled in 2020 due to the COVID-19 pandemic. Summer day camps, Foellinger Theatre concerts, aquatic centers, youth athletics, and many more recreation opportunities returned to the community this year.
"It is important to recognize our Parks and Recreation team as we continued to bring back programs and facilities for the citizens of Fort Wayne," said Parks and Recreation Director Steve McDaniel. "We had many challenges ahead of us this year and this department met those challenges once again. On behalf of our department, I want to thank Mayor Henry, Fort Wayne City Council, the Board of Park Commissioners and our many private donors for another successful year."
The City will continue to invest in the Parks & Recreation Department, with $3 million of public funding slated for 2022.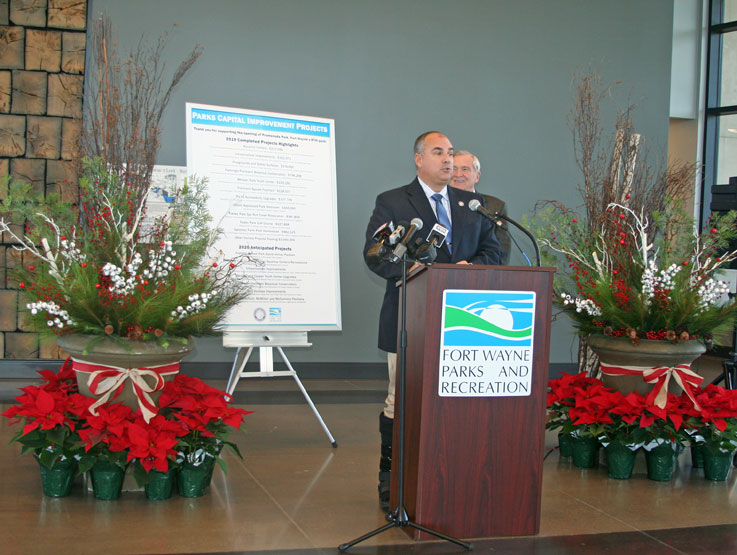 Investing in our Future: Committment to Maintain & Improve Parks 2019 Press Conference

Check out the Investing in our Future 2019 Press Release

2020 Project Updates

To see even more Project Updates including photos check out the Project Updates link


Northside Park Aquatics Center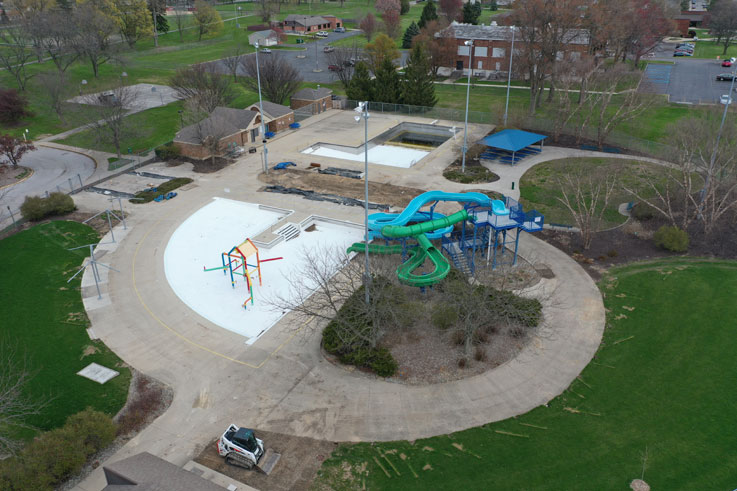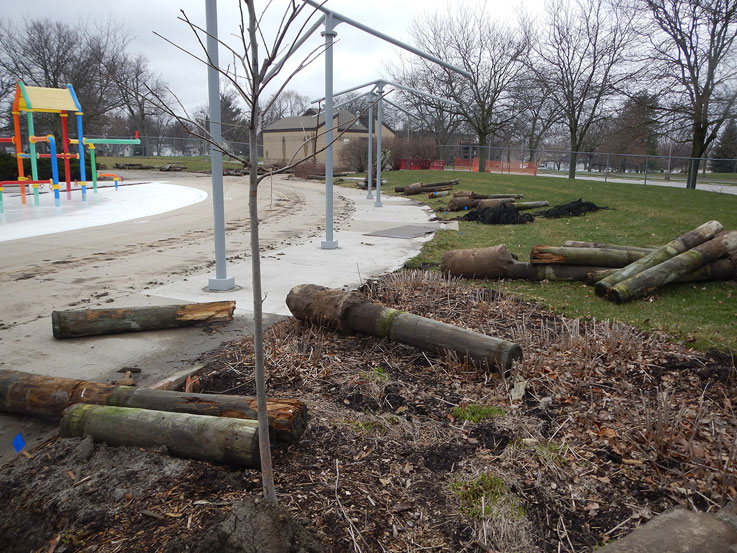 Renovation of the entire pool site, including fence replacement, new shade structures, new seating area, additional lawn seating and landscape.
Weisser Youth Center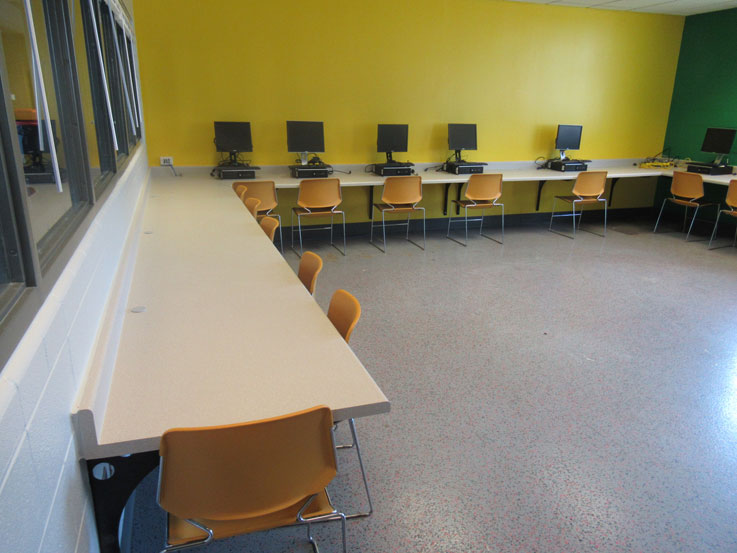 Interior improvements including new countertops and painting throughout the facility.


Kreager Park Soccer Fields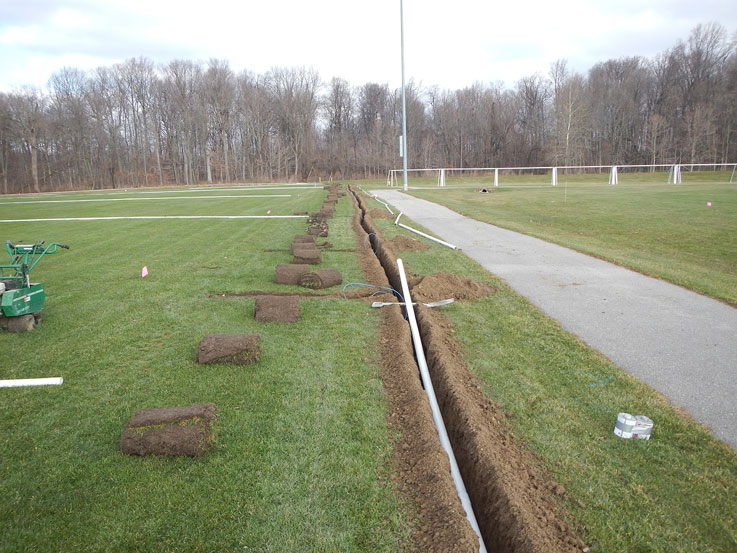 Automatic, subsurface irrigation installation on Fields 1 thru 3. Project greatly reduces water loss and labor typically required to water the fields manually. This system is expandable for future improvements.


Lawton Park Parks Sign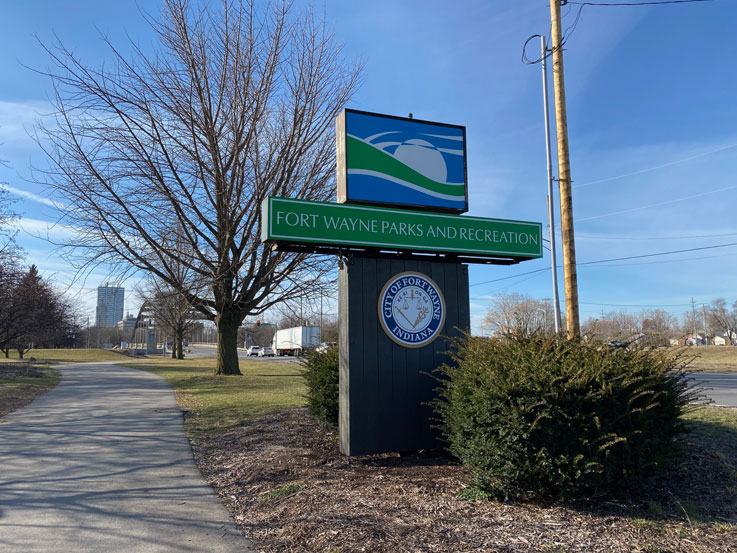 Renovation of the existing sign on Clinton St. including new sign faces, city seal and painting.
Northside Ball Diamond Fence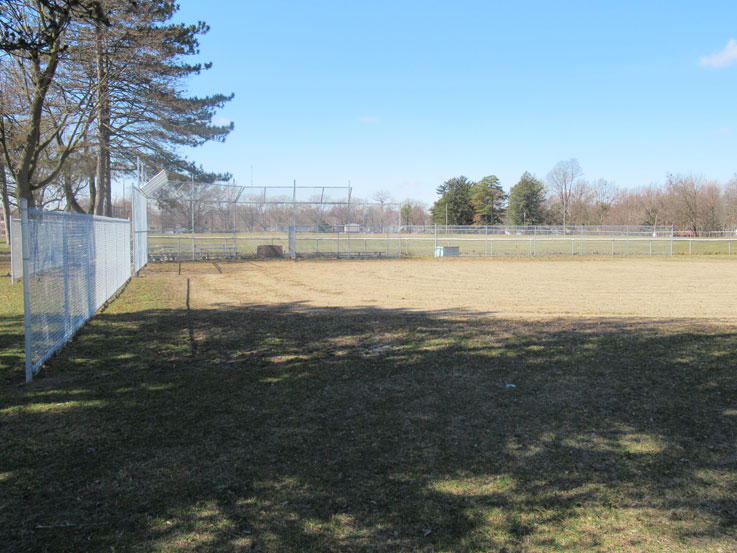 Complete replacement of the ball diamond fence used by Wildcat and park goers.


Johnny Appleseed Restroom Building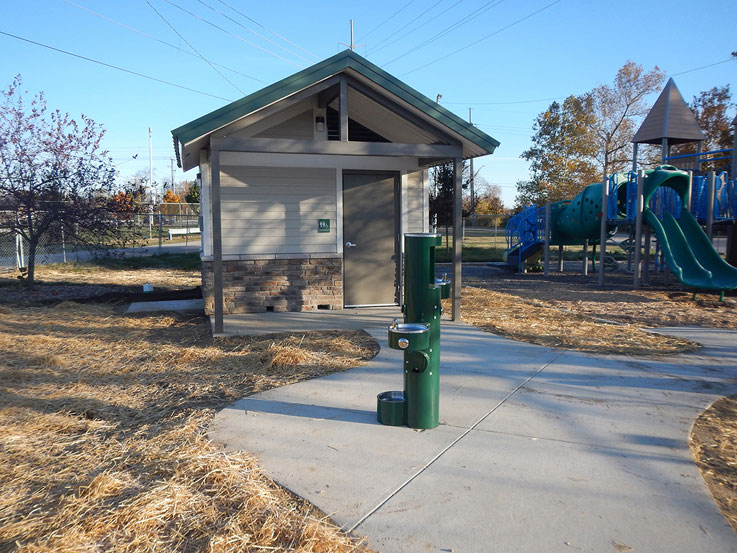 Restroom and drinking fountain station located adjacent to the playground, dog park and the Rivergreenway trailhead. Facility is completely ADA accessible and compliments many of the uses at Johnny Appleseed Park.

2019 Project Updates


Community Center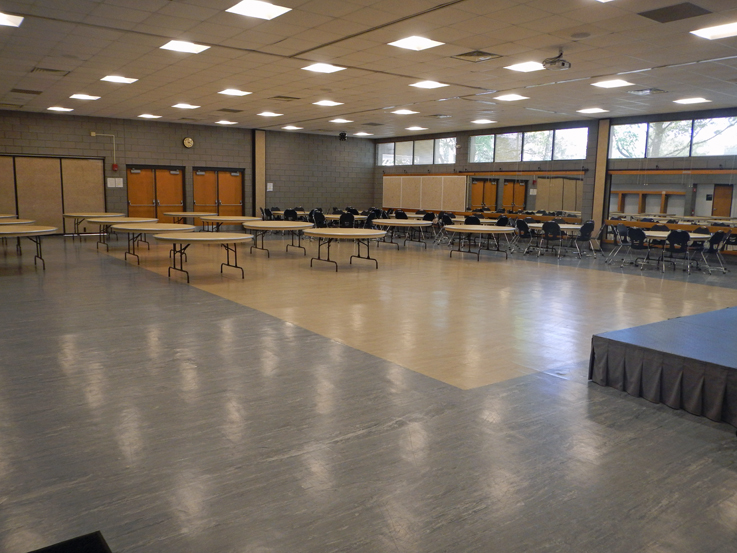 New multi-purpose flooring used for receptions, tap dancing, yoga and many other activities



Conklin Pavilion Roof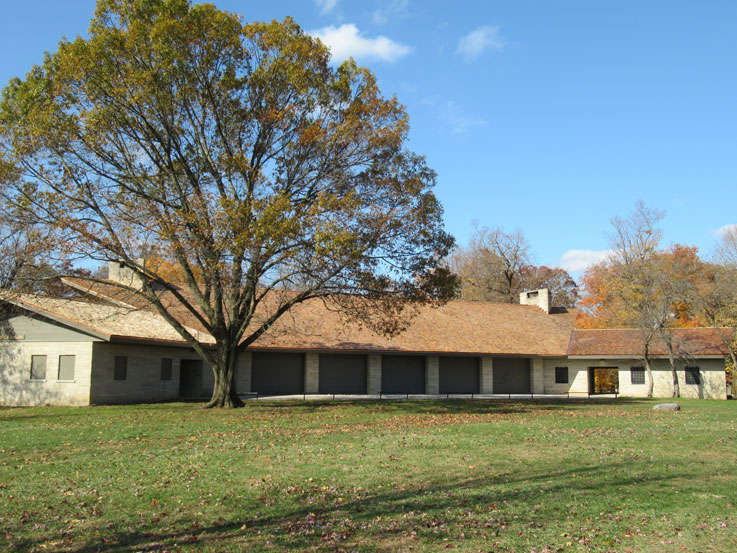 Replacement of cedar shake roof for entire structure. This project coincides with a patio addition and improvements to the restrooms, along with a new improved drive access.


Foster Golf Course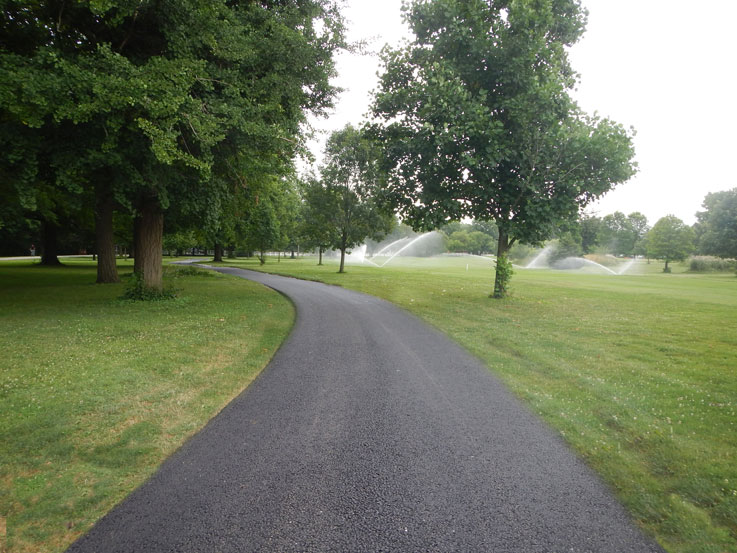 Golf path replacement throughout the course, provides access for larger vehicles for course maintenance.


Freimann Square Fountain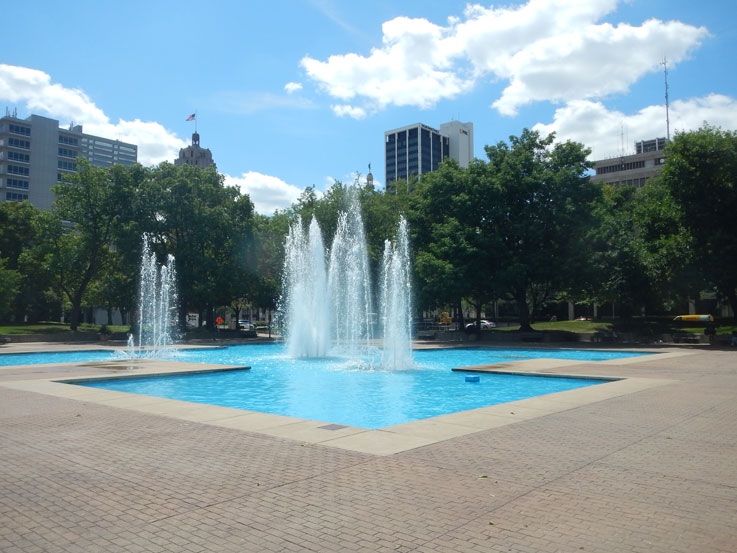 New pool liner provides for a more attractive fountain and prevents water loss through the pool walls.


Guldlin Park Boat Ramp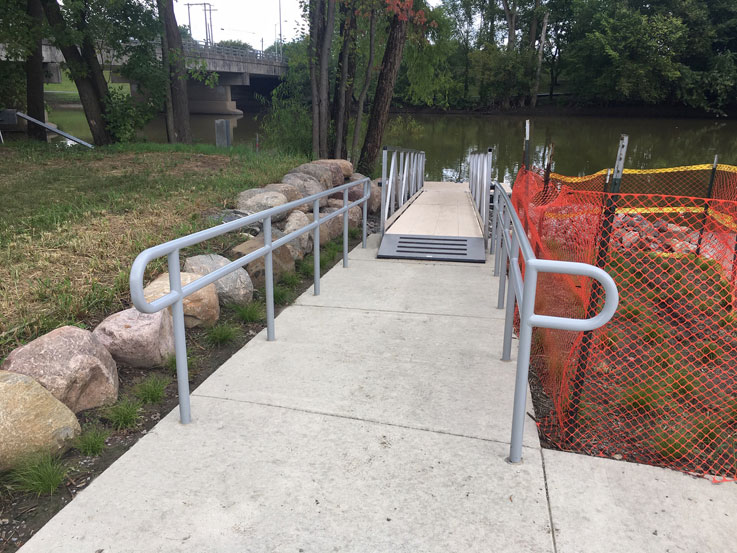 New ADA accessible, floating boat dock and access ramp on the St. Marys River.


Hamilton Park Playground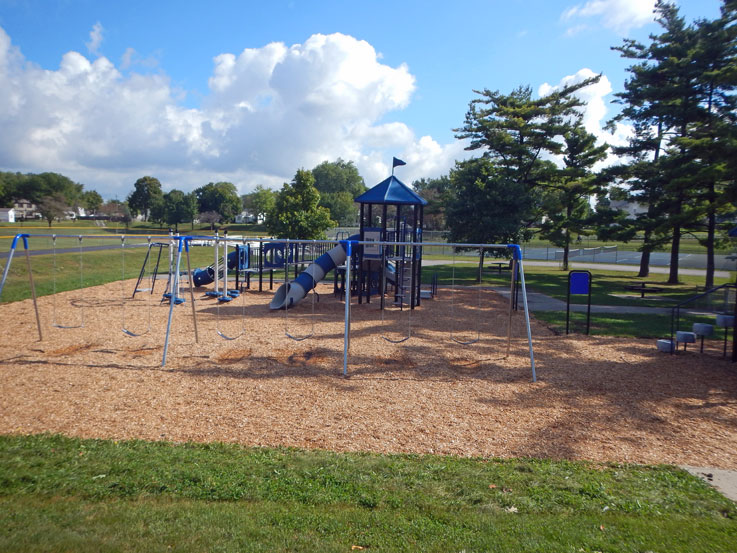 New play equipment and safety surface on the 5-12 year playground.


Jennings Center Playground Fence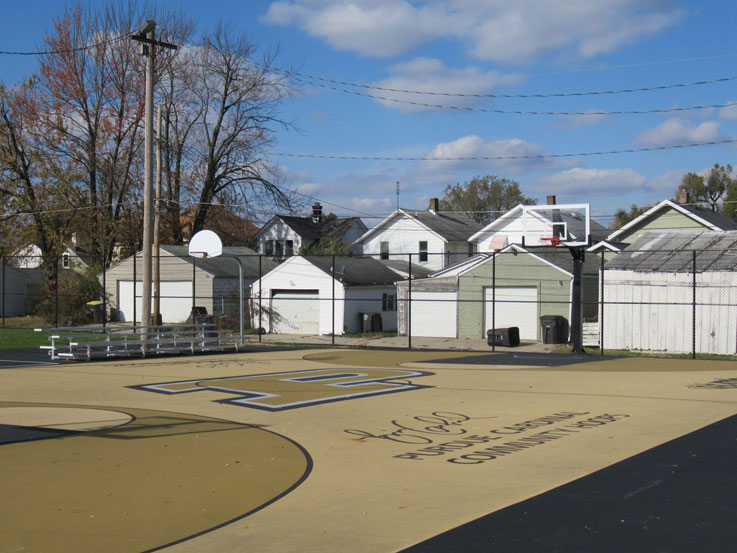 Black vinyl-coated chain link fence around the playground and basketball court.


Johnny Appleseed Campground Office


New office structure with interior improvements for camp hosts who help run the campground. Includes updated technology for reservations and communication.


McMillen and Northside Pools Shade Structures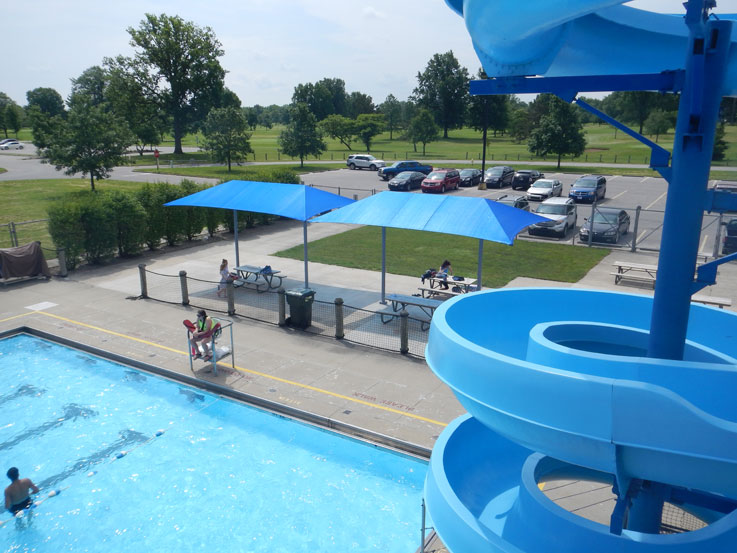 New shade structures provide greater relief from the sun, colorful canopies and simpler maintenance.


Memorial Park Playground Safety Surface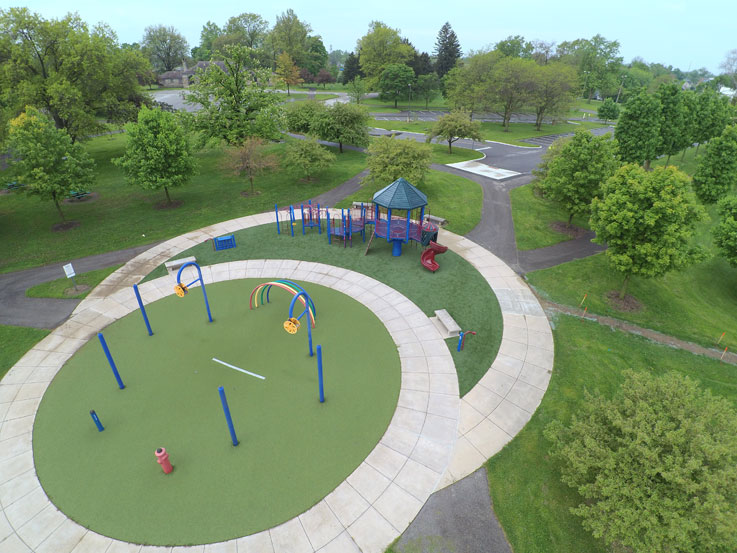 Synthetic turf playground surface is ADA accessible, drains wells and provides long lasting safety for playground.


Memorial Park Trails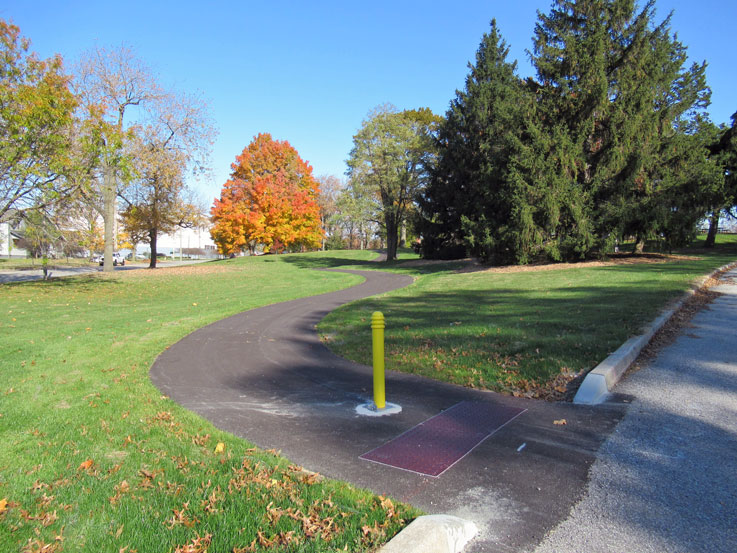 Extended asphalt trail system added throughout the park. Provides greater access to Park's amenities and monuments.


Salomon Farm Paving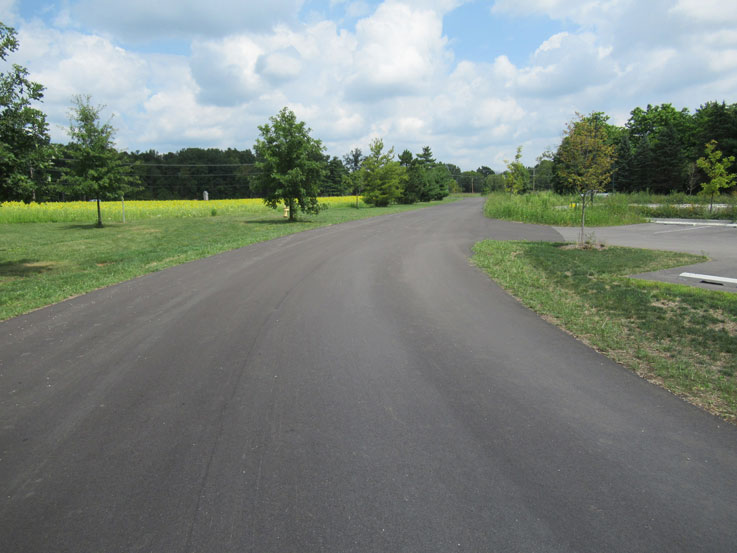 Modified entrance into the farm including an improved trail crossing and paved surface to the Education Center parking lot.


Swinney Tennis Center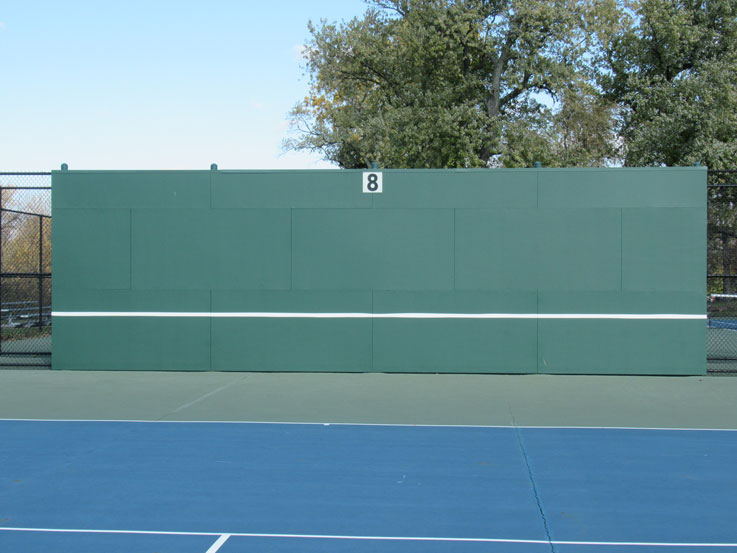 New backboard surfacing on Courts 4 and 8 provides an improved experience for those practicing at the facility.


Waynedale Park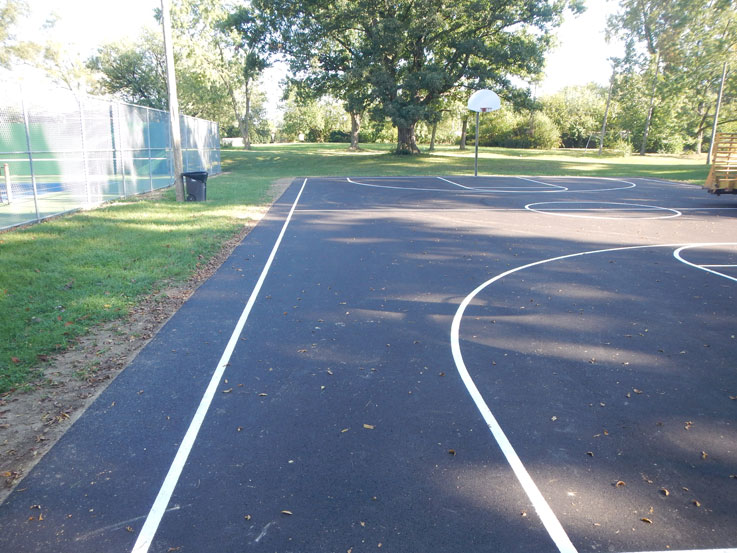 Newly paved parking areas, ADA accessible trail system connects parking to the tennis courts and basketball court.


Weisser Park Lighting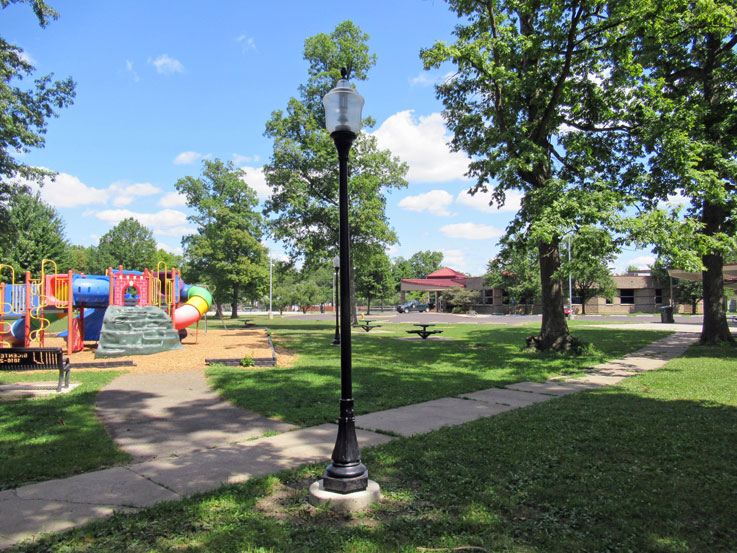 Utilized refurbished and repainted decorative light fixtures along sidewalks within the park and adjacent to the playground.


2018 Project Updates


Buckner Park Playgrounds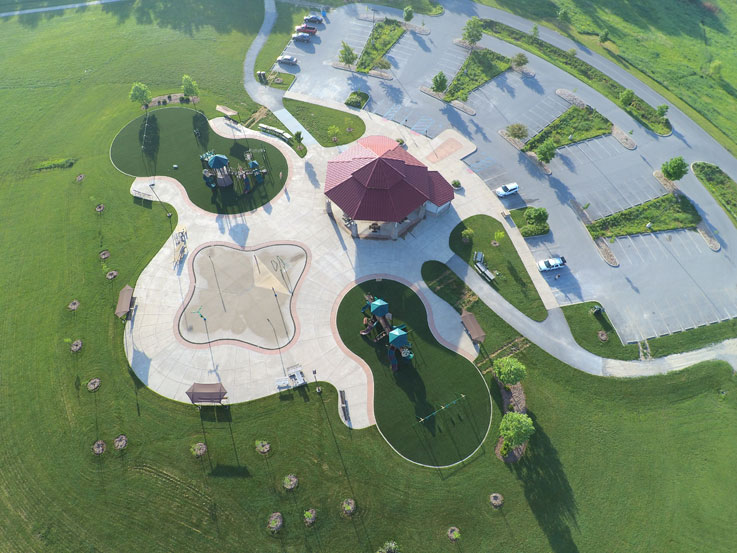 Buckner Playgrounds- installed new artificial turf safety surfacing system with better safety fall rating and ADA accessibility. Another benefit of this project is to better blend with grass fields.
Packard Park Pavilion before and after.
Laminate countertops with bullnose edge and backsplash
Water-resistant cabinet bases and shelves
ADA accessible sink and service window opening
Durable, epoxy floor treatment in kitchen and restrooms
High-performance and highly durable wall paneling system
Brighter and energy-saving LED lighting throughout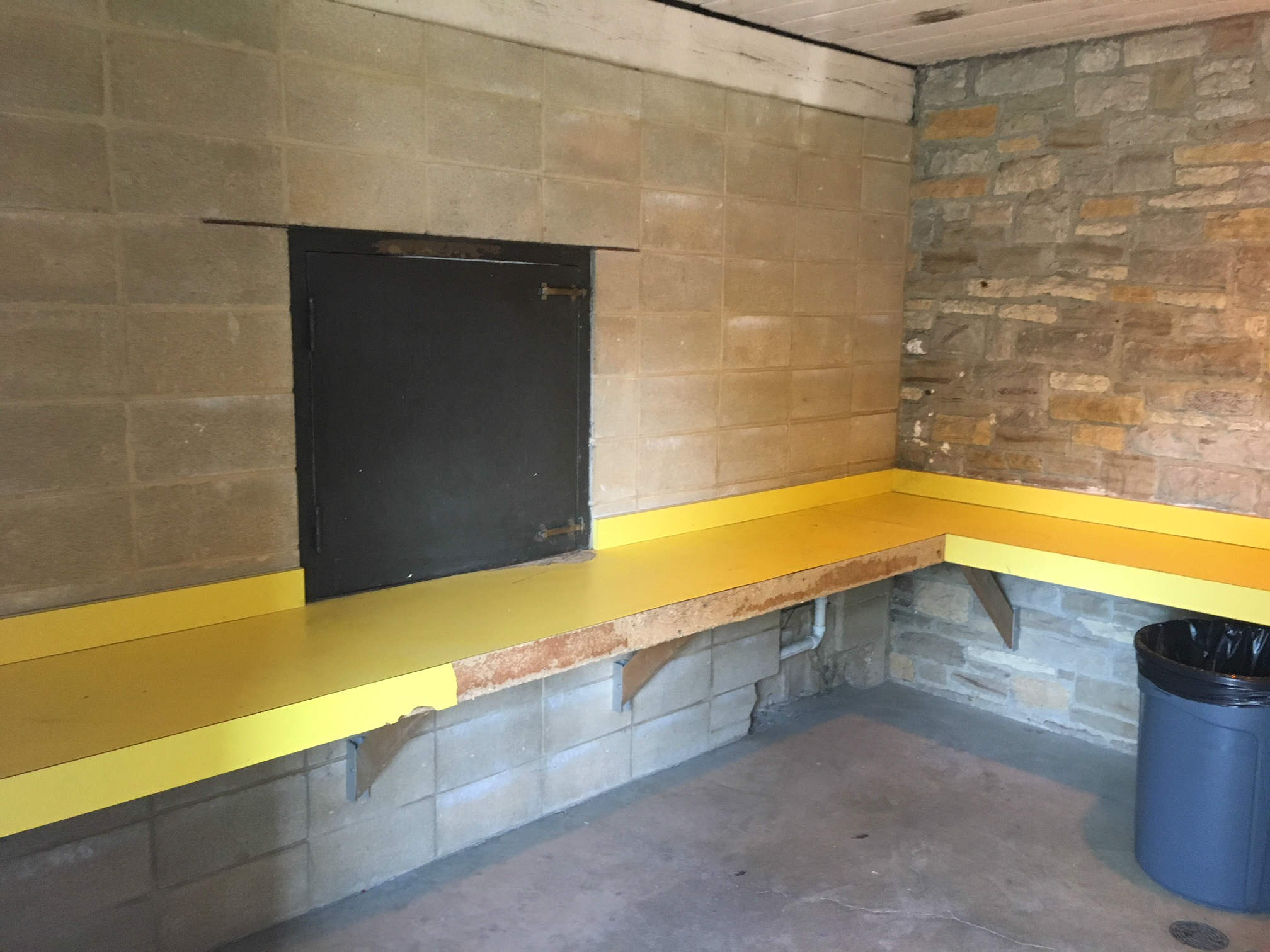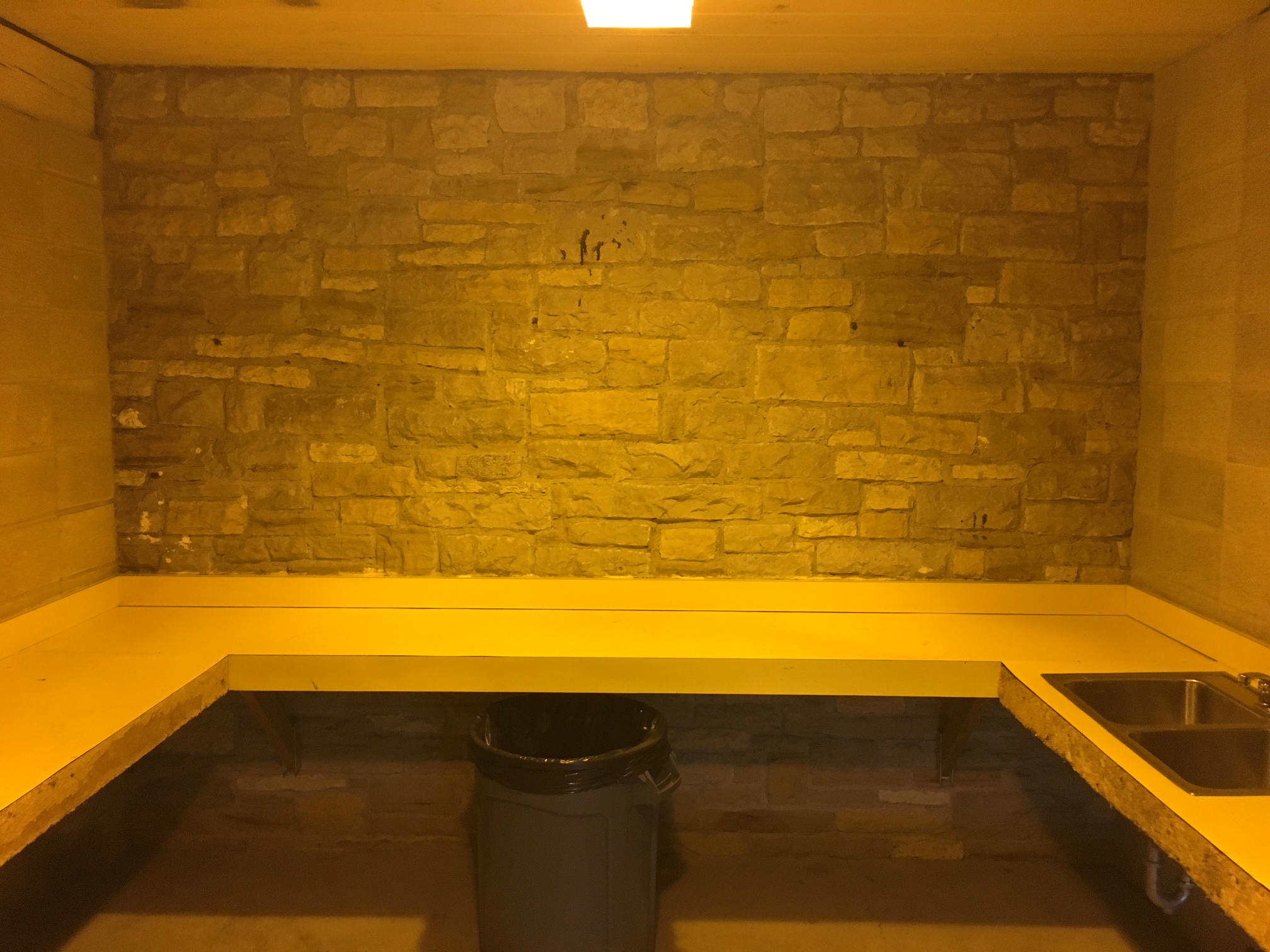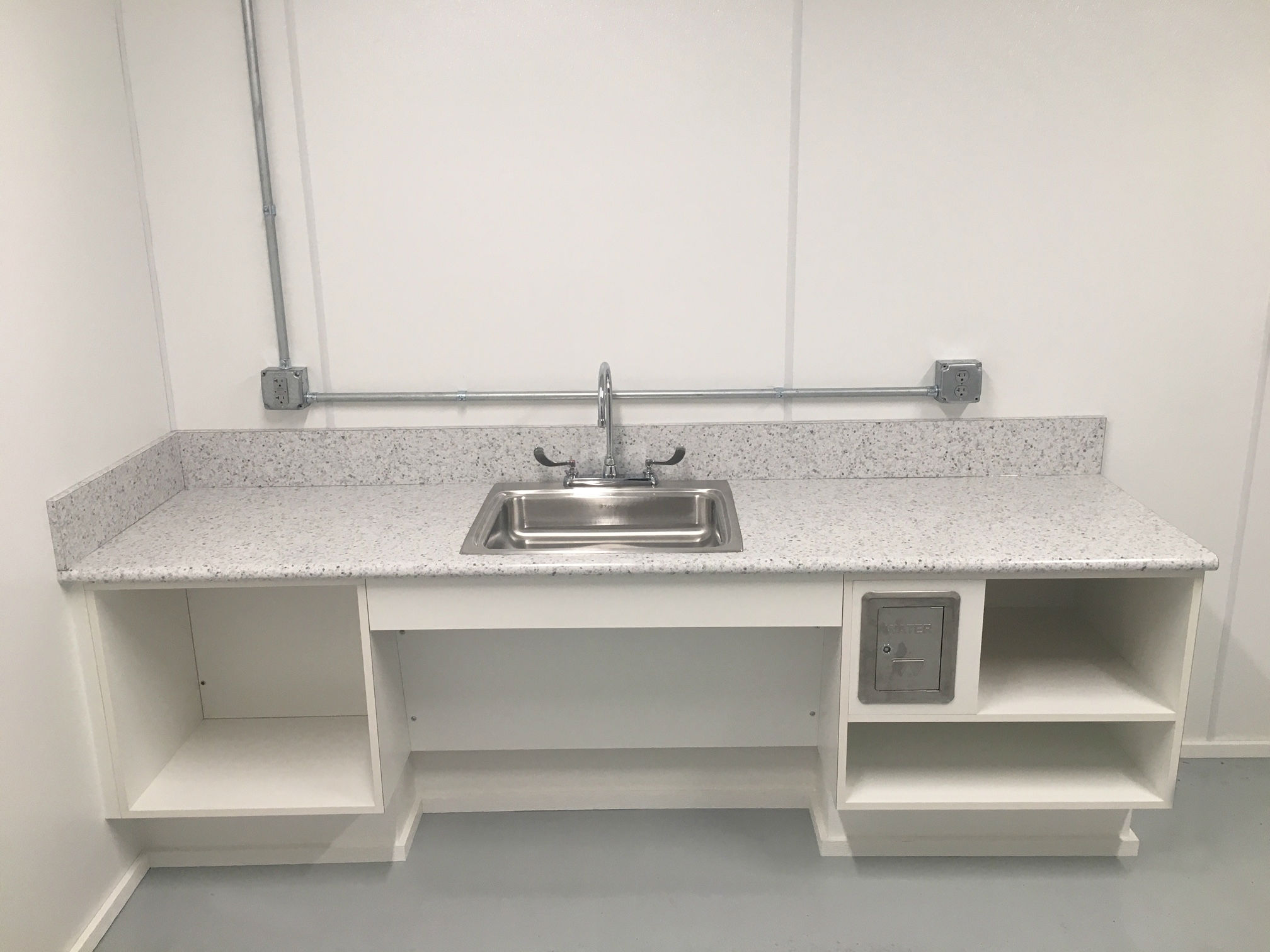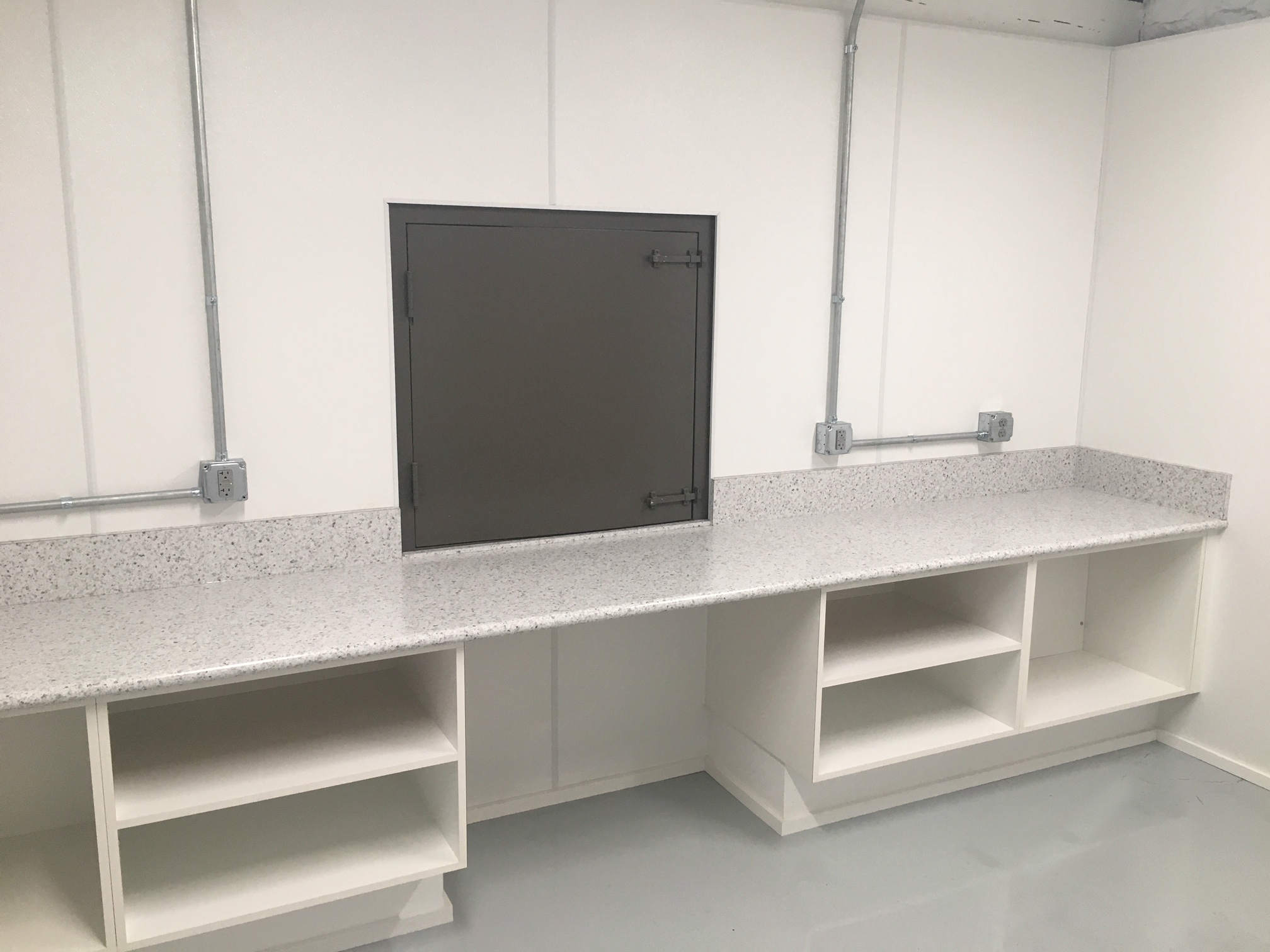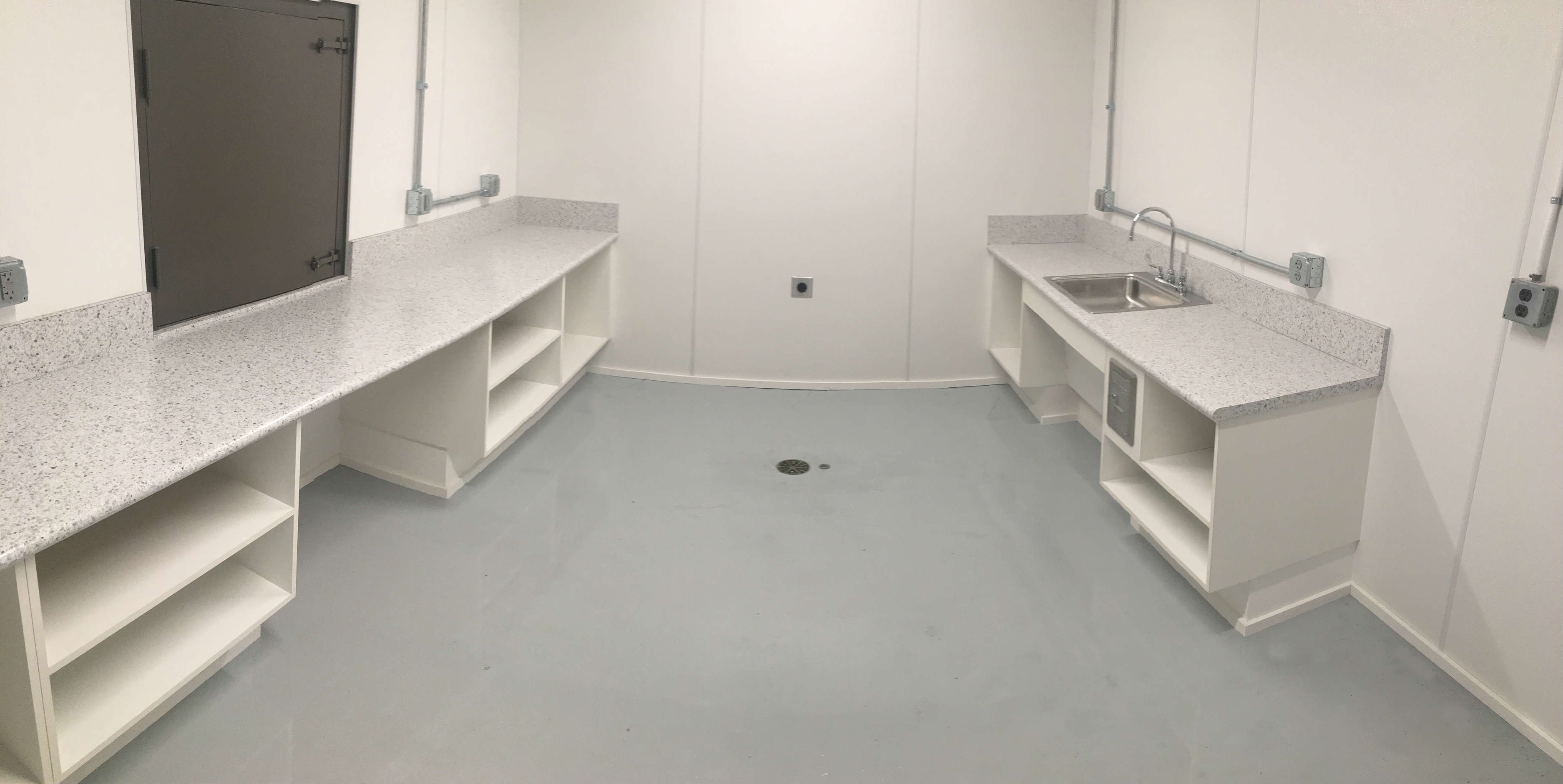 Foellinger Theatre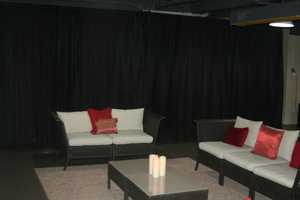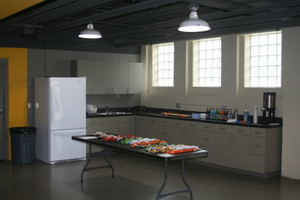 Newly renovated Foellinger Theatre lower level featuring upgraded amenities including seven dressing rooms, two new restrooms with showers, a private lounge, a spacious green room, a production office, storage space, heating and cooling and drainage improvements.

Shoaff Park Restrooms & Open Air Shelter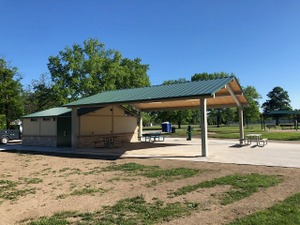 A restroom facility including an open air shelter is conveniently located next to the playground/sprayground area in the park.


Spy Run Shelter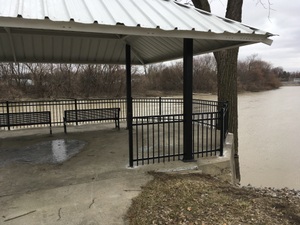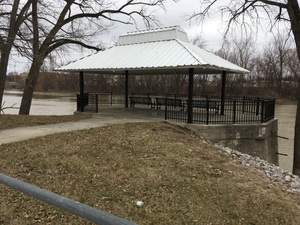 The shelter at Spy Run has new fencing and was painted.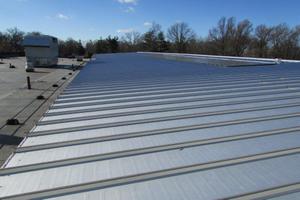 McMillen Park Community Center

Roof improvements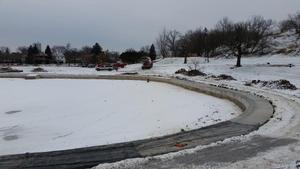 Reservoir Park

Infrastructure Improvements include:
New parking lot on the north end and new pathway and parking lot lights. New drive to the top side of Cooper Community Center.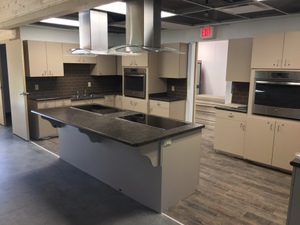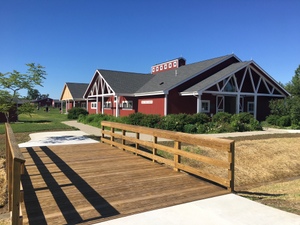 Salomon Farm Park

Homestead Renovation, Learning Center Addition and Parking Lot enhancements.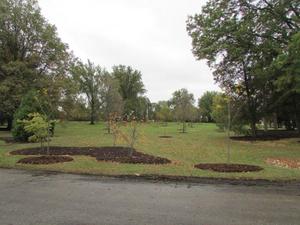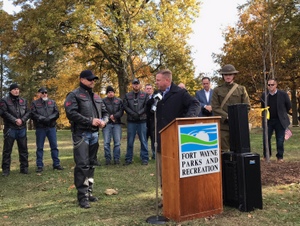 Memorial Park Grove

Thanks to the Warrior Breed Motorcycle Club for raising funds for an additional 71 trees that were planted in Memorial Park Grove. The trees represent the men and women from Allen County who died in Active Service during WWI. A total of four species were planted including: white oak, hackberry, elm and tulip.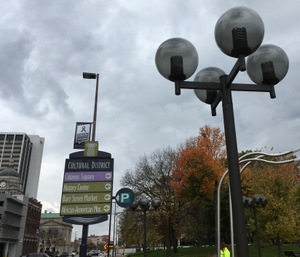 Freimann Square

Old lights at Freimann Square were obsolete. Finding parts proved difficult and a move toward better efficient lights was important so the old lighting was replaced with LED lights. Future phases are being planned to replace all the single light heads.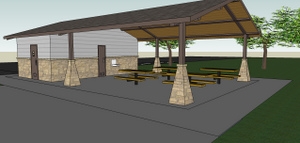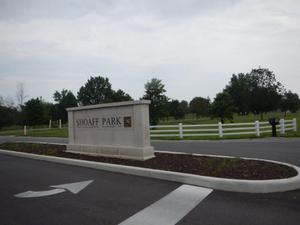 Shoaff Park

Tentatively opening summer of 2018 a restroom facility and open air shelter. This building will be located adjacent to the Shoaff Park splashpad. The new Shoaff Park sign was recently installed at the entrance.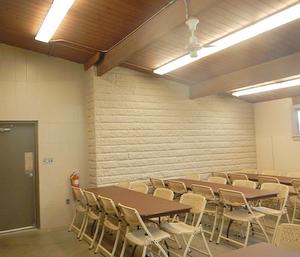 Waynedale Pavilion

Improvements to the Waynedale pavilion include: 5 Beams were replaced and new concrete poured on the patio.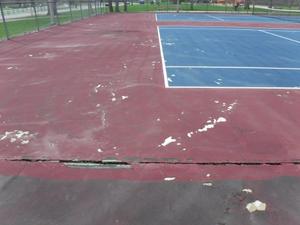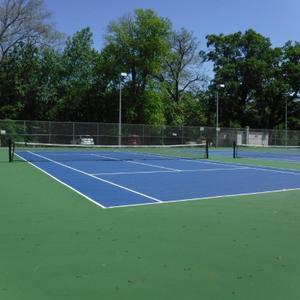 Foster Park

Before/after pictures showing the Tennis Courts in need of repair. The courts have now been color coated.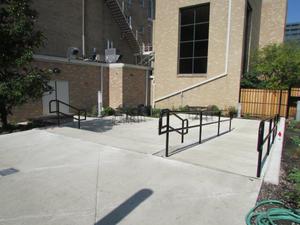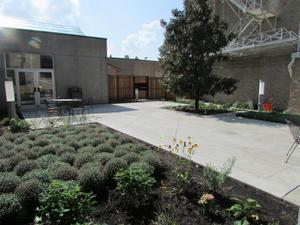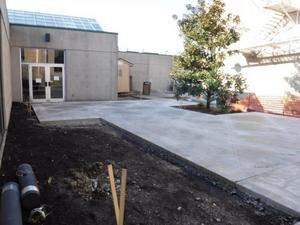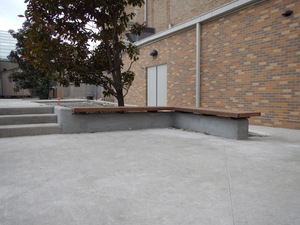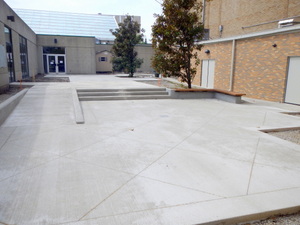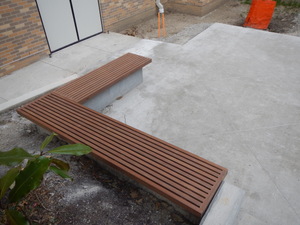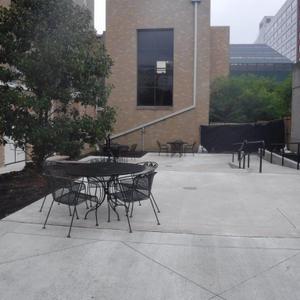 Botanical Conservatory

The lighting, irrigation & fencing is complete for the patio and gutter project. The landscaping is in progress.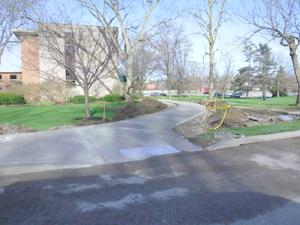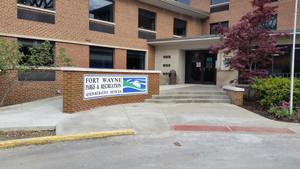 Bob Arnold Northside Park

New concrete walkway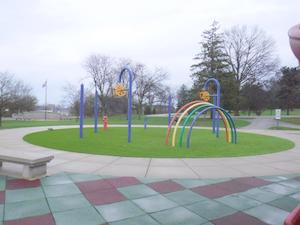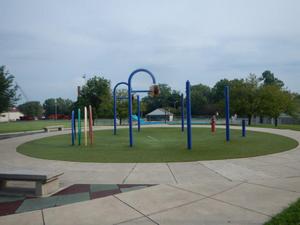 Memorial Park Splashpad
A new surface was installed around the splashpad.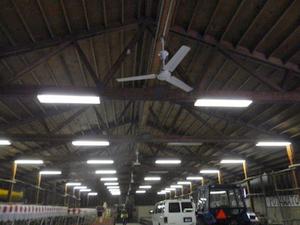 Franke Park

In the Long House ceiling fans were installed.

Wells Street Beam Improvements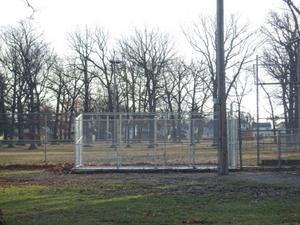 Weisser Park

Work on the Dugout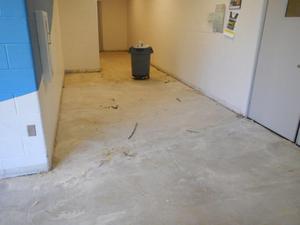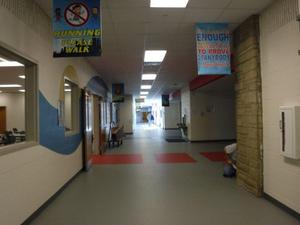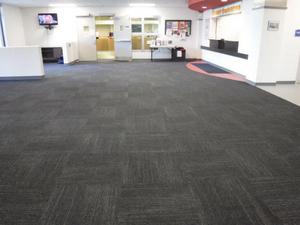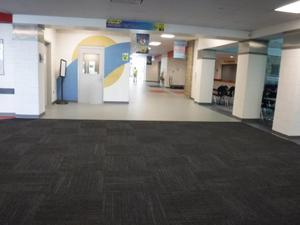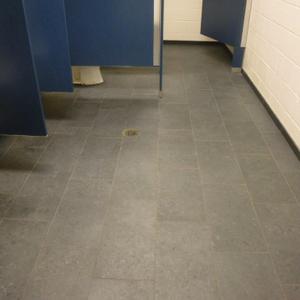 McMillen Park Community Center
New flooring installed throughout the Center.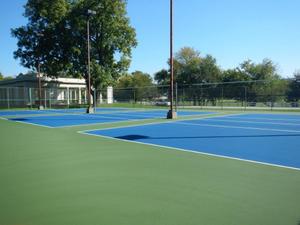 Foster Park

Court improvements to volleyball courts.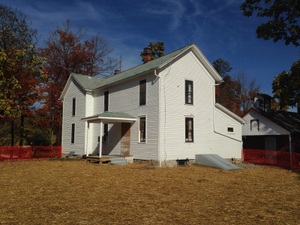 Salomon Farm Park

The Farmstead addition was removed to take the home back to the original footprint.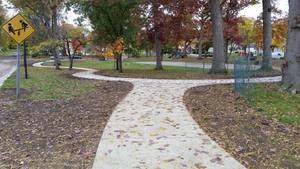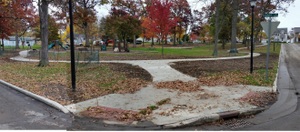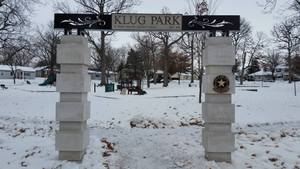 Klug Park

Concrete work is now complete for the new Klug Park walking path. The new Legacy Arch was installed this winter.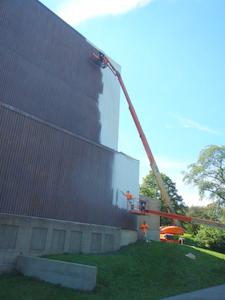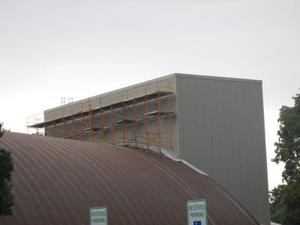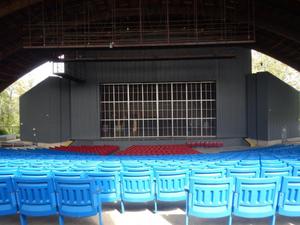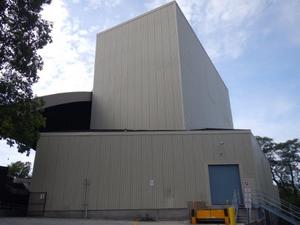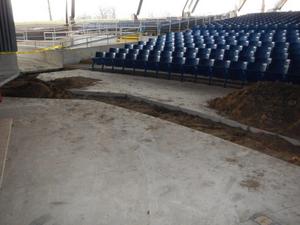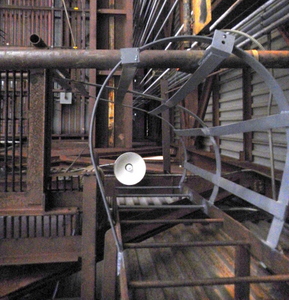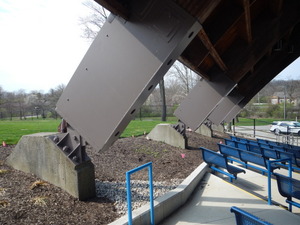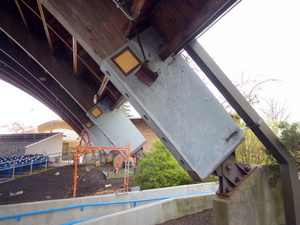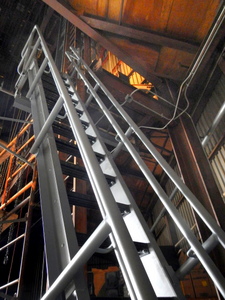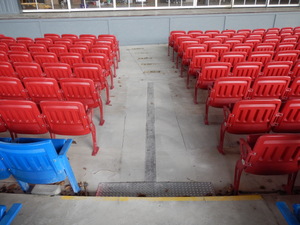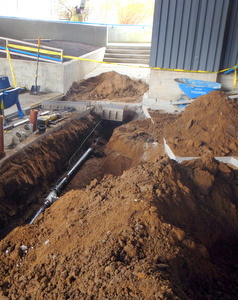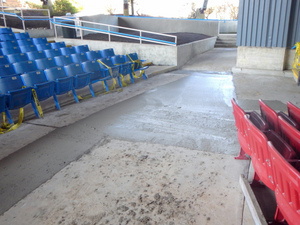 Foellinger Theatre

Improvements at Foellinger Theatre include: powerwashing, priming and painting as well as working on the drains and other projects.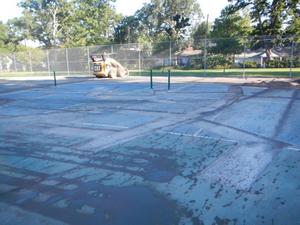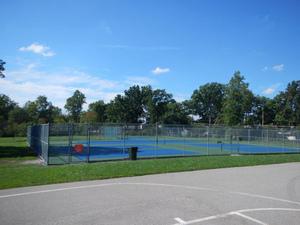 Lions Park

Court improvements were made at Lions Park for all courts.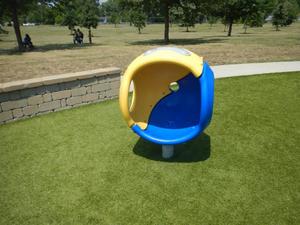 Kreager Park-Taylor's Dream Boundless Playground

This new Cozy Cocoon is great for children with Autism.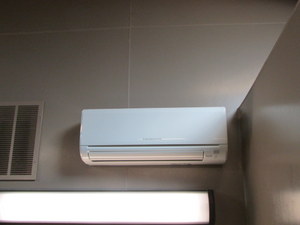 Johnny Appleseed Campground

Three new HVAC units were installed at Johnny Appleseed Campground in the restrooms and laundry area.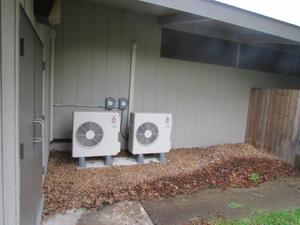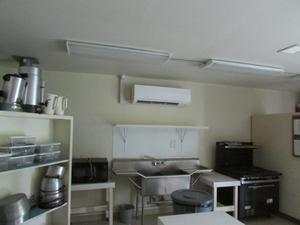 Franke Park Day Camp

Upgrades to Franke Park Day Camp include 1 new HVAC in the kitchen and 3 new HVAC units in the Nature Lodge. In addition, replacing doors slabs off the hallway.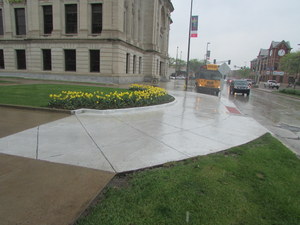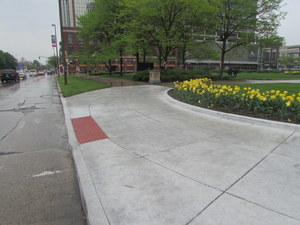 Courthouse Green

Installed new ADA compliant walk and fixed broken concrete.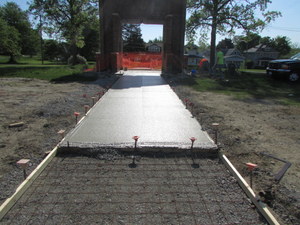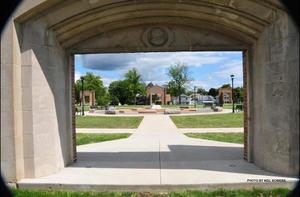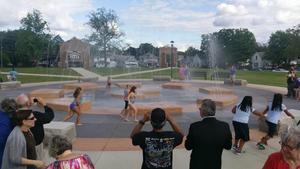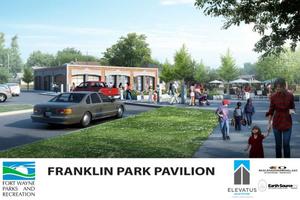 Franklin School Park

Phase I

Franklin School Park Phase I is now open to the public. This phase includes the renovation of the arches, family restrooms in the pavilion, site work and a new splash pad. Read more on the Franklin School Park link!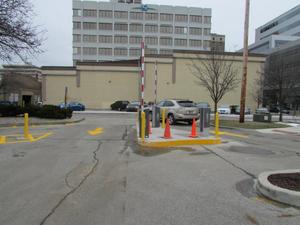 Community Center

New parking gate installed at the Community Center.

The following include completed 2016 Projects:
Franklin School Park: Phase One

Buckner Park: Splash Pad

Courthouse Green: Accessible Ramp and Sidewalk Improvements

Franke Park: Park/Children's Zoo Entryway Sign Installed, BMX Fence Improvements, Bleacher Improvements, Day Camp ADA Pathway and HVAC Installed, Foellinger Theatre Exterior Painted, Signage, Concrete Ramp and Loading Dock Improvements

Salomon Farm Park: Learning Center Parking Lot and Homestead Improvements

Packard Park: Ball Diamond and Sidewalk Improvements

Community Center: Parking Gate and New Kitchen Flooring Installed, Sound Equipment Improvements

Foster Park: Volleyball Court Improvements

Lions Park: New Concrete Pathways and Signage Installed, Outfield Fence Improvements

Lawton Park: Cannon Monument Restoration

Johnny Appleseed Park: Campground Signage and Drainage Improvements, Campground Restroom Climate Control Installed

Indian Village Park: Sidewalk Improvement

Klug Park: ADA Swing Installed

Kreager Park: Cozy Cocoon Playground Addition

Waynedale Park: Drinking Fountain Improvements

Lions Park: Pickleball Court Improvements

Headwaters Park: Riverfront Floating Dock Project

Shoaff Park: Completed Pathway Around Golf Course

Various Parks: Bicentennial Benches and Plaques Installed in 19 Parks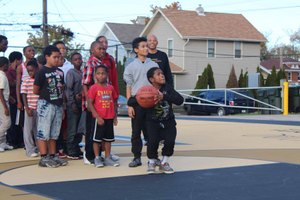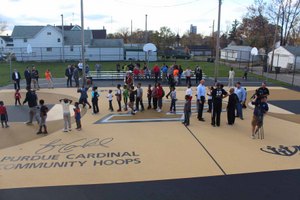 Purdue Cardinal Community Hoops & Managed Health Services (MHS) Donate Funds to Improve Basketball Court at Jennings Recreation Center

Read more about this great investment in the youth of this community!



This new playground piece was added at Lions Park. This piece is inspired by Hans Christian Andersen's fairy tales, the playground structure has two facades: one side tells the story of the "The Ugly Duckling," and the other side tells the story of "The Little Mermaid."

Learn more about The Smart Playground from KOMPAN.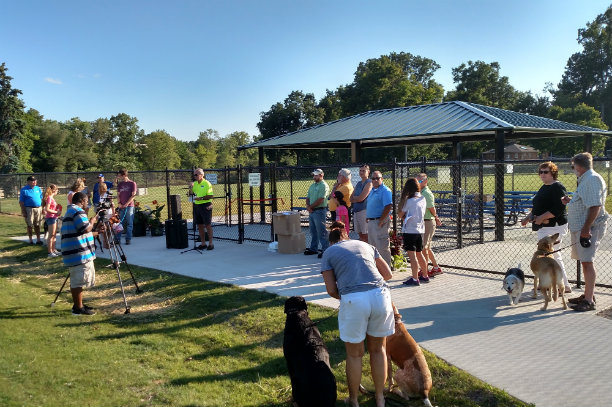 Camp Canine opened in July of 2015!



Resurfaced Swinney Tennis Courts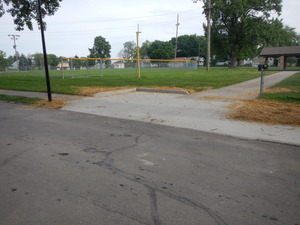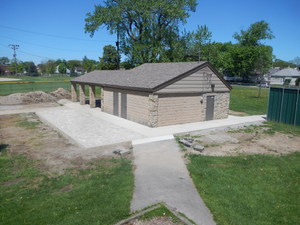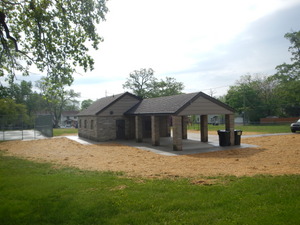 Packard Park Site Improvements
Improved site drainage around the pavilion with perforated drain tile.

Improved deteriorated Concrete patio/ walks.

Connected concrete walk from Pavilion to Tennis courts.

Added additional 520 Square feet of patio area.

Installed dumpster pad and improved concrete drive approach to pavilion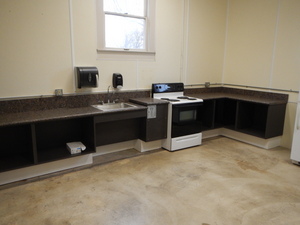 Foster #1 Kitchen Upgrade

Northside Park parking lot improvements to various lots in the park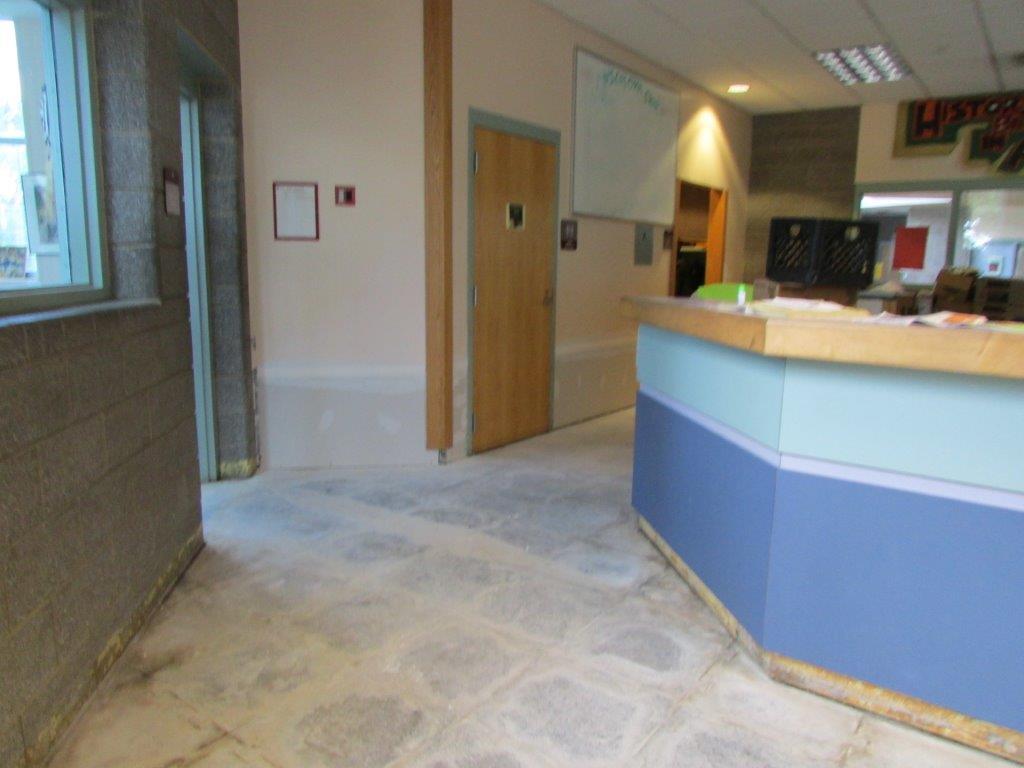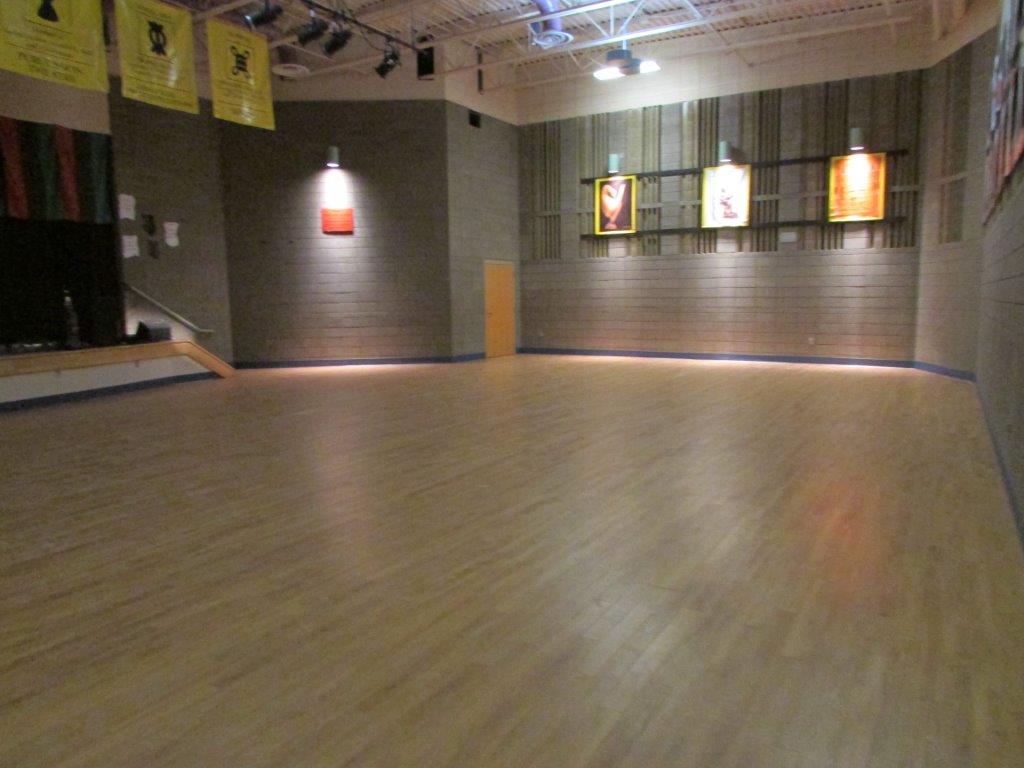 Weisser Center flooring improvements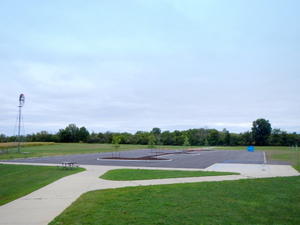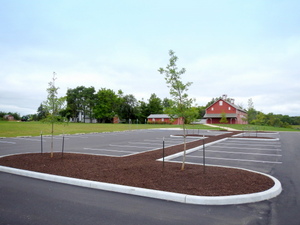 Salomon Farm parking lot improvements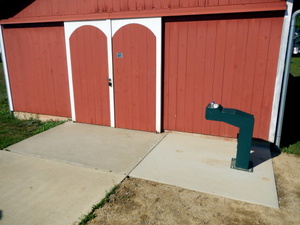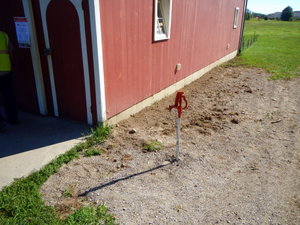 Salomon Farm water fountain/spigot improvements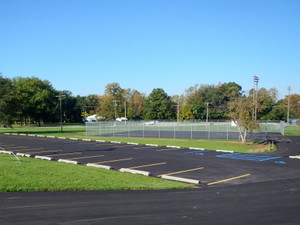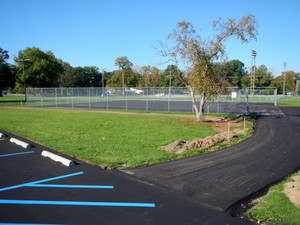 Shoaff Park tennis and parking lot improvements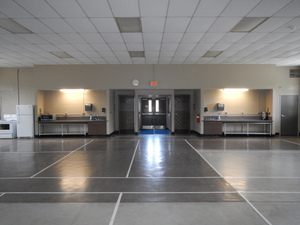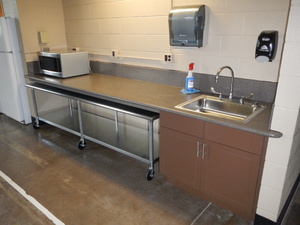 Franke #1 upgraded kitchenette: cabinets, countertops and sinks for ADA compliance.