IMPORTANT INFORMATION FOR REGISTERED STUDENTS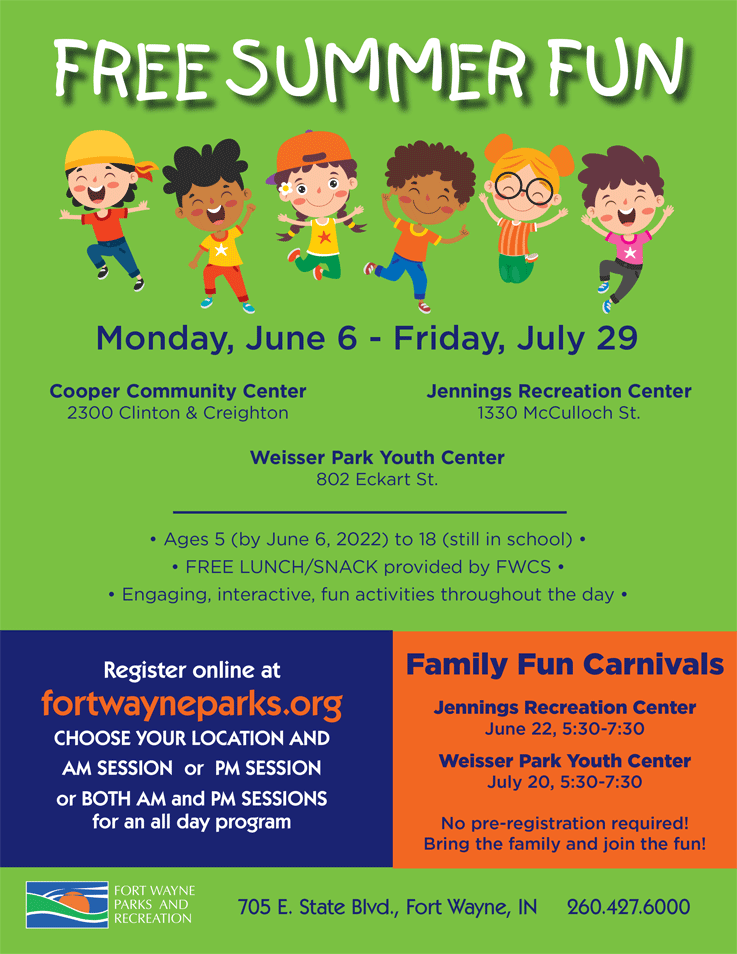 2022 Summer Registration for Cooper, Jennings & Weisser Centers

Registration is now OPEN for the summer program at Cooper, Jennings & Weisser. Check out the QR code below and register when you are ready. Or register-on line TODAY!

Please note, Weisser Center will be closed the week of July 4th.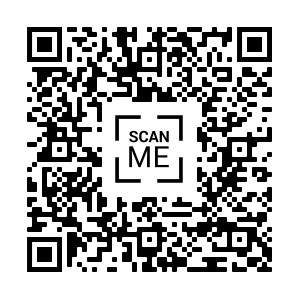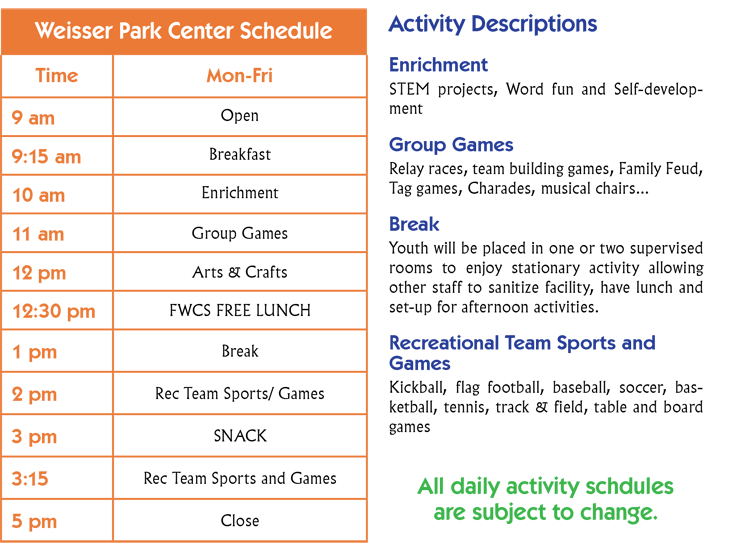 Special Events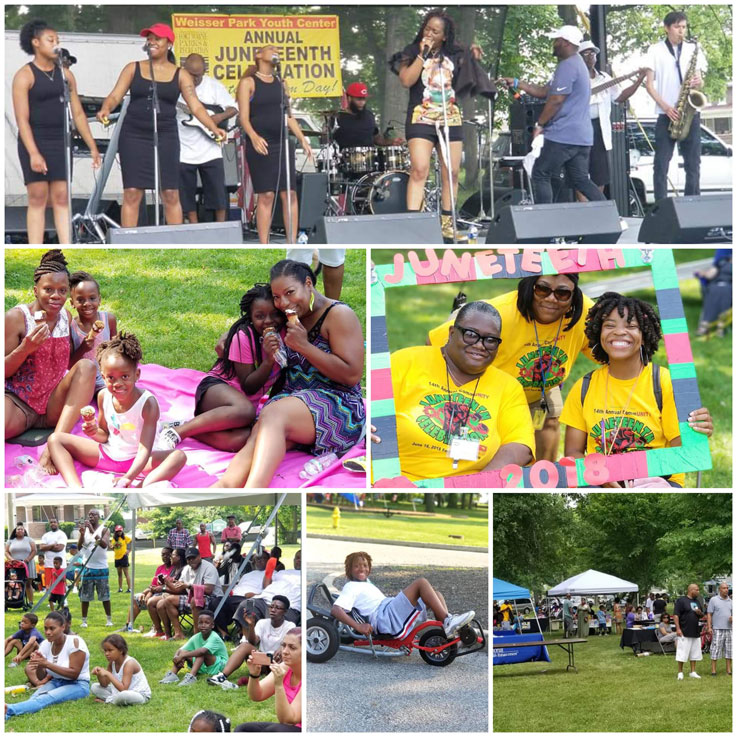 Photo collage from Juneteenth 2019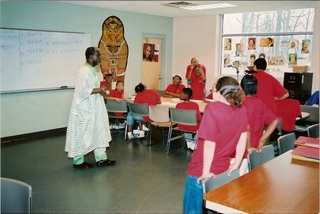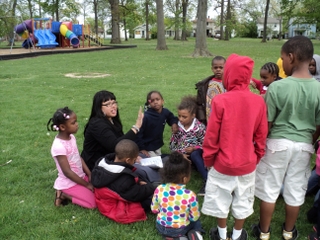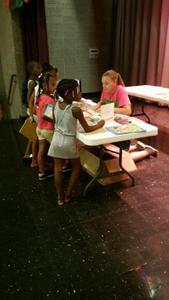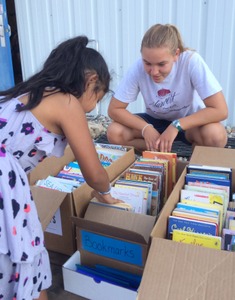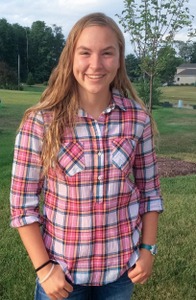 Hope Books
Katie Dorsey has a passion for reading and giving back to the community. Katie will be at select special events throughout the year at Jennings, Cooper, and Weisser Youth Centers distributing FREE books. Thank you Katie for sharing your love of reading to others. To find out more about Katie and her organization Hope Books read below.
Katie Dorsey started Hope Books in March 2015. It started as a challenge to create a take a book, leave a book box. After seeing how many children came into Community Harvest Food Bank she decided that was where she wanted to place her box. The program evolved from there to include Boys and Girls Club, The Urban League and several Community Centers in downtown Fort Wayne, along with various other locations. Nearly all of the new and gently used books are donated. Since March 2015 she has given away over 7000 books to kids in our community who may not have the opportunity to own a book otherwise. Katie says, "My favorite part of this program is seeing the children's face light up when I hand them a book and tell them it is theirs to keep. It reminds me why I do this. Through Hope Books kids will grow a passion for books and learning that will help them succeed in the future. " You can find out more about what Katie is doing through Hope Books by visiting HopeBooksFW.blogspot.com or find her on Facebook at HopeBooksFW.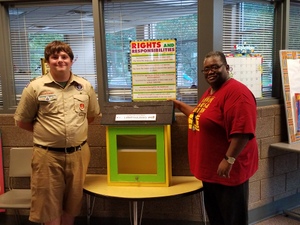 Brandon Gross from Troop 43 built five Free Little Libraries for his Eagle Scout Project. One of these free libraries he donated to Weisser Park Youth Center. He did this project so children can have books to read and come together and talk about what they have read. Brandon is pictured above with Facility Supervisor, Zynette Paige. Thank you Brandon for your willingness to share your talents with the youth of Weisser Center.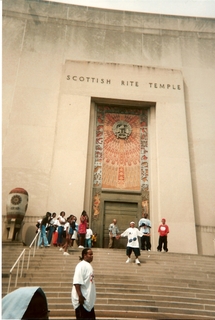 Tour of Ghana, West Africa Tour of Washington DC with Anthony Browder
Tours
Periodically Cultural Tours are led to such destinations as Ghana, West Africa or Washington D.C.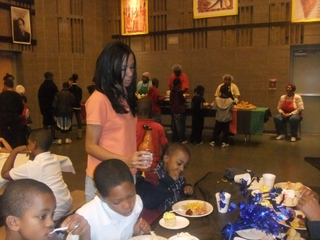 Holiday Dinner
Kid's Cafe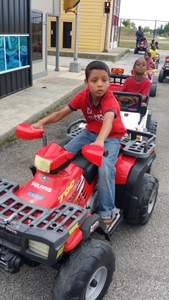 Field Trips

Periodically field trips are taken to places around the Fort Wayne area.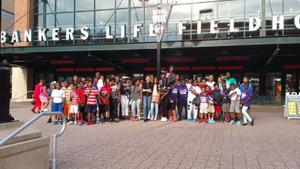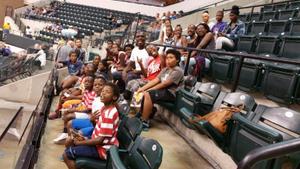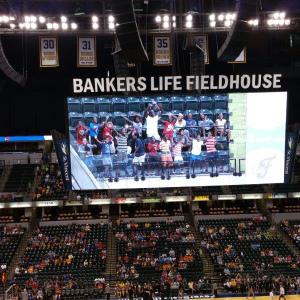 WBNA Game
Thank you to the Indiana Fever, Jr. NBA and NRPA for making a trip possible for 47 youth to attend a recent WBNA game (Indianapolis Fever vs. LA Sparks). The youth and adult chaperones had a wonderful time-even though it was a very late night!!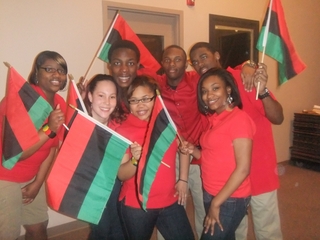 Picture taken at Ma'at Youth Group-"Betta" album


Testimonials

This is a very nice program. Diane J.
Love and appreciate the program so kids can have something to do-meals and snack provided-I love Weisser- R. Little