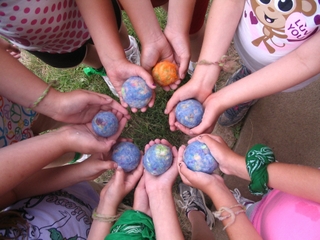 The Fort Wayne Parks and Recreation Department will offer program scholarships for qualified children as funds are available.

Each youth (18 years or younger) is eligible to apply for a Youth Scholarship up to $50 to cover classes/camps/programs (excluding Zoo classes/program) towards one program per calendar year.

To register for a class (excluding Zoo classes/programs) and receive one of the limited number of scholarships, please check out the information below for a list of qualifications.
Review the attached Youth Scholarship flier to learn more!
Registration Information

Please provide your letter from the school stating your child qualifies for free lunches and free textbooks and if that is not available, alternative official documentation includes:
* A copy of the applicant family's most recent U.S. Internal Revenue Service Tax Return form (Social Security # blacked out).
* A letter from the State indicating qualification for Food Stamps.
To Register:

In Person:

Fill out the registration form and bring it with the letter from your school stating that you qualify for the free lunch and free textbooks to: 705 E. State Blvd. Please bring a method of payment (credit card, check, cash) for additional fees over $50.

By FAX:

FAX your school letter stating you qualify for the free lunch and free text books to 260.427.6020. Include your credit card number on the registration form for additional fees over $50 in case your request is denied and the entire amount will be processed on your credit card.

For Questions:

If you have any questions regarding the scholarship program, e-mail: This email address is being protected from spambots. You need JavaScript enabled to view it.


2022 Sponsors

The Youth Scholarship program is made possible by the generous donations from corporate partners. We'd like to offer more kids the opportunity to play with the Parks – and encourage more corporations to get involved! Just call Rob Hines @260-427-6028 if you would like your company to participate.