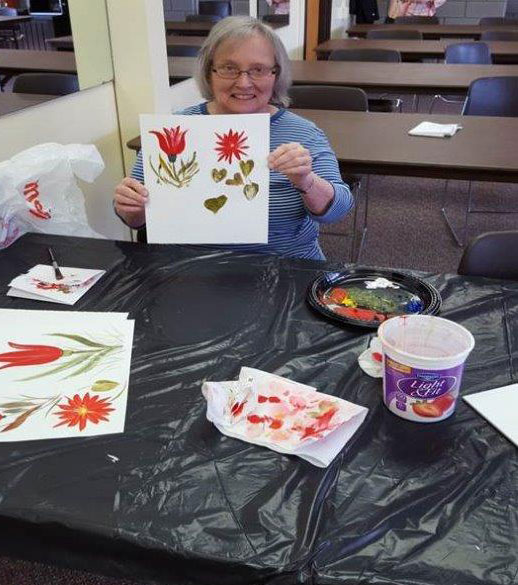 Unwind Your Mind: Activities for Persons with Early Dementia

A diagnosis of Alzheimer's disease or other dementia is life changing. Because individuals with dementia often feel isolated and disconnected, it is important that opportunities to participate in community activities that are meaningful, creative, and social are made available to them. Such activity can provide a sense of competence, a reduction in depression, and improved relationships with family members. Studies have shown that arts, crafts, computers and social activities help slow mild cognitive loss by up to 50%.

The Parks and Rereation Department offers classes and activities at the Community Center for those those with signs of early dementia.

For additional information including to register please call the Community Center, 260-427-6461 or 260-427-6466.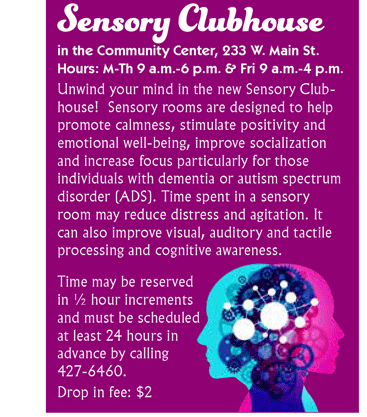 For more information about the Sensory Room check out "Walk in the Park" on 21Alive featuring Patti Davis, Recreation Superintendent and Suzan Moriarty.

Fall Programs (September-November)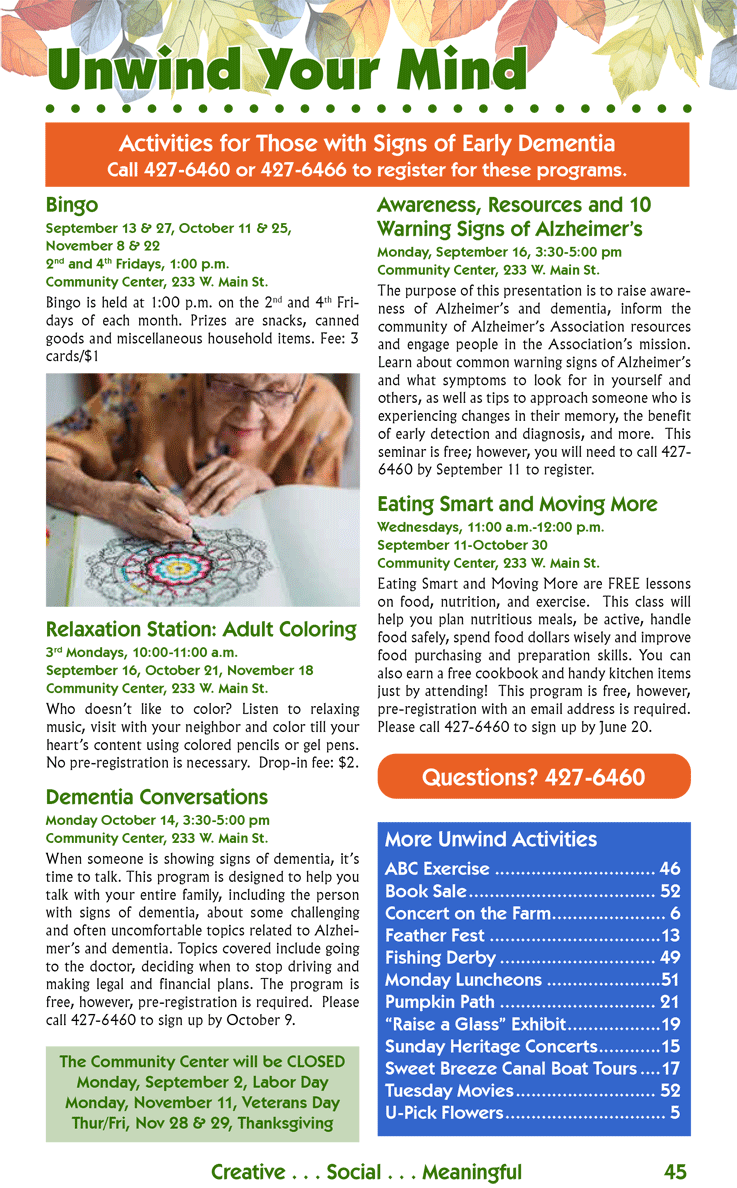 Winter Programs (September-November)