---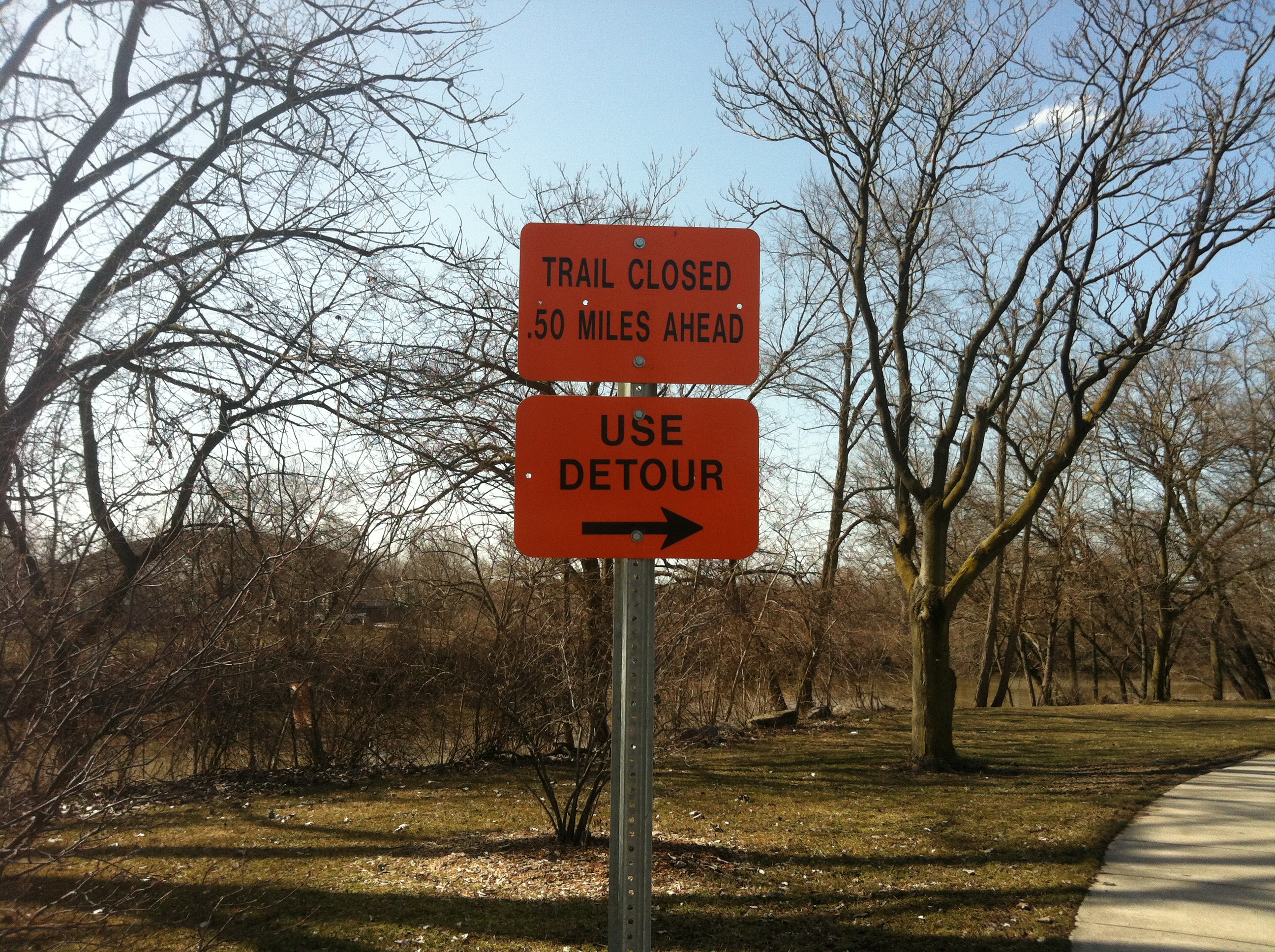 Updated: Monday, September 26th, 2022 at 12:15 PM
If you encounter any downed trees or safety concerns, please call or email the Greenways Dept at

(260)427-6228

or

This email address is being protected from spambots. You need JavaScript enabled to view it.
.
Please be aware, during or following a rainfall, portions of the trail network may be muddy and/or slippery. Please slow down and use caution, especially on boardwalks. Always use caution whenever you encounter a wet section of trail.

During the winter months, use caution and be on the look out for ice!
Trail Closures and Detours:
Towpath Trail: Large equipment will be temporarily crossing the Towpath Trail south of Covington Rd. on Monday, September 26th, and Tuesday, September 27th. The trail will remain open with only minor delays expected while equipment is being moved. Please use caution in the area.
Bluffton Road Trail: An uprooted tree has damaged a section of trail at Bluffton Rd and Interlaken Dr.
Spy Run Bridge: The below-grade crossing at Spy Run will be closed due to construction beginning Friday, April 22nd. This closure will last through December 2022. An at-grade crossing will be implemented. During construction, only one lane of vehicular traffic will be open, and trail users will cross the construction zone in a barricaded section. Please use caution in this area.
For specific questions about closures, please e-mail

This email address is being protected from spambots. You need JavaScript enabled to view it.

or call 427-6228.