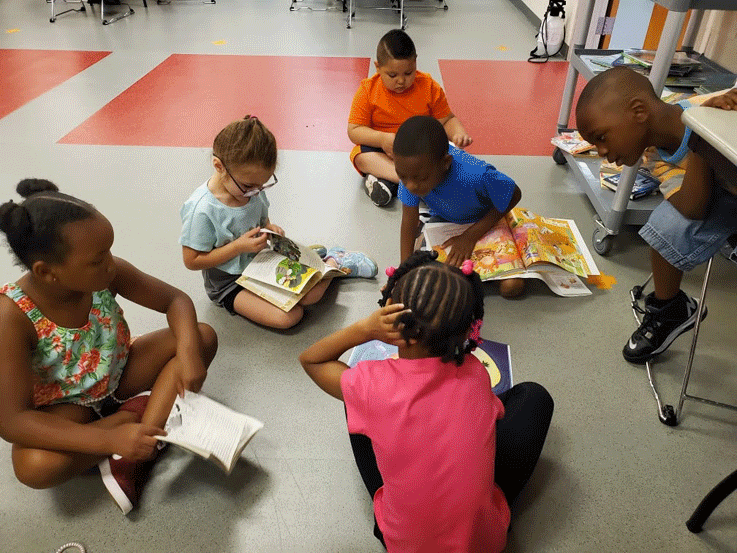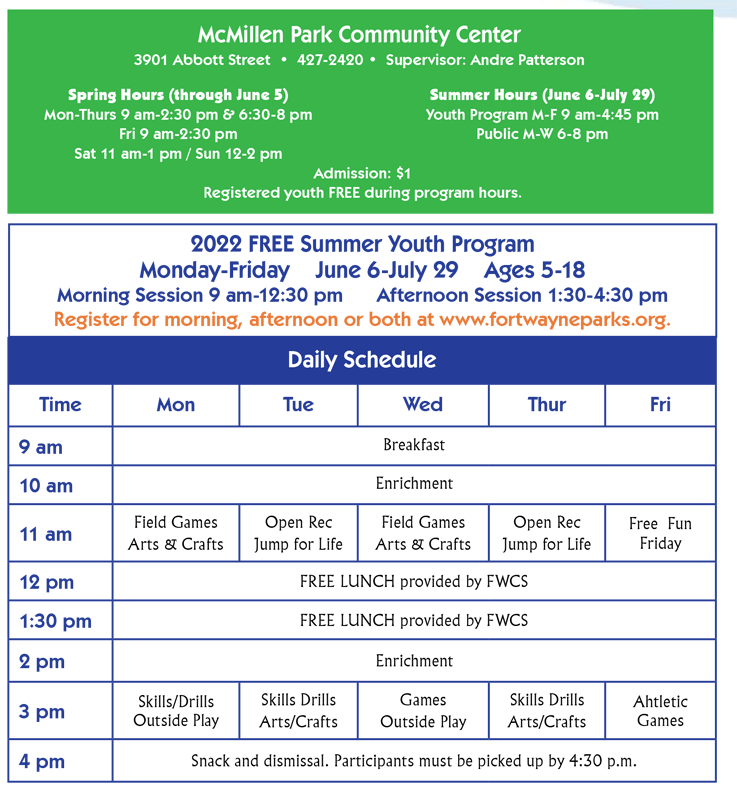 Kids' Korner Indoor Playground
Open Monday-Wednesday, 6:00-8:00 p.m.
The Kids' Korner Indoor Playground located inside McMillen Park Community Center is open to boys and girls ages 13 and under during public hours. Children must be accompanied and supervised by an adult at all times and must wear gym shoes while on the playground. The playground is not supervised by Community Center staff. Access to the playground is included in the $1/person general admission to the Center.

Girls HS Basketball Leagues
League play for high school girls begins the week of June 14 and runs for 6 weeks followed by a single elimination tournament. Game times are scheduled at 6:00, 7:00 and 8:00 p.m. Players must attend an open gym at which time there will be a player's draft by six coaches. Team jerseys will be provided.
Day Dates Open Gym/Draft
Tuesdays 6/14-7/26 June 6, 6:00 p.m.
Fee: $20/player due at the registration/draft
Location: McMillen Park Community Center


Youth Registration

Register now for Summer Morning Session at McMillen (Session is FULL)

Register now for Summer Afternoon Session at McMillen (Session is FULL)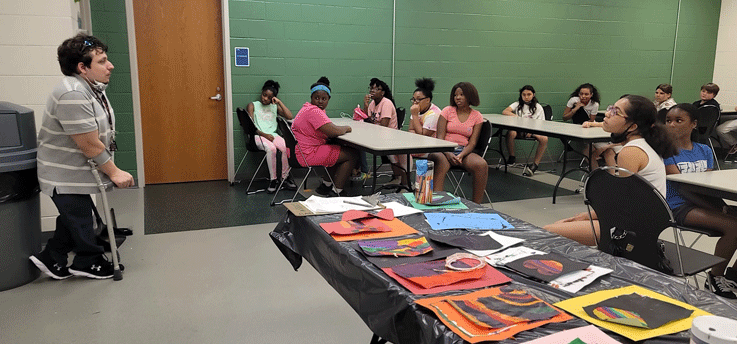 Youth After-School Program starting in the FALL!
Monday-Thursday 3:00-7:00 pm
Friday 3:00-6:00 pm
Children and teens ages 5-18

You must be registered to participate.
Youth Open Gym
Monday-Friday, 3:00-6:00 p.m.
Elementary and middle school students have exclusive use of the gym.
Kids' Café
Monday-Friday, 4:30-5:00 p.m.
Students are fed a nutritious meal daily. Each meal includes protein, grain, vegetables, fruit and milk. Ages 5-18

Arts & Crafts Powered by ACPL
Pontiac Branch
Mondays, 4:00 p.m.
Super fun, super easy take home crafts that spark creativity for students of all ages!



Ladies First
Tuesdays, 3:30-4:15 p.m.
Specifically designed for girls ages 5-10, the aim of this program is to stop bullying, build self-esteem and encourage positive friendships between girls through dance, yoga, crafts and more!


Dream Team
Tuesdays, 3:30-4:15 p. m
Dream Team is designed to stop bullying, build self-esteem and encourage positive friendships between boys ages 5-10 through a variety of activities!


Flag Football
Tuesdays, 5:00-6:00 p.m..
This 5-on-5 flag football program teaches the basic skills of running, passing, receiving and defending in a non-contact manner.


Dance Collective
Tuesdays, 5:00- 5:45 p.m.
Powered by Fort Wayne Dance Collective dance professionals, students learn body awareness, coordination and musical expression.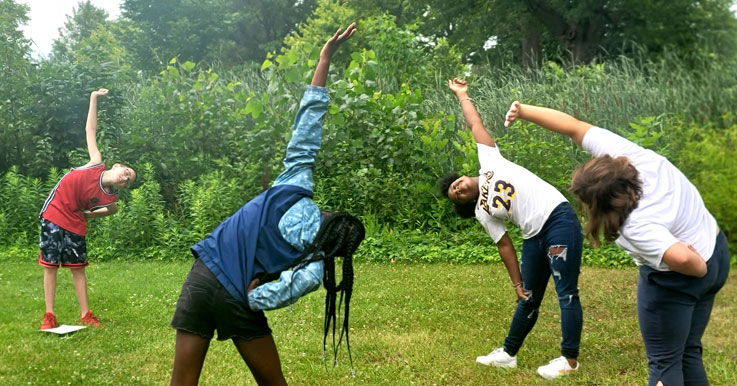 Jump for Life
Wednesdays, 3:30-4:00 p.m.
Group physical fitness gets the kids moving!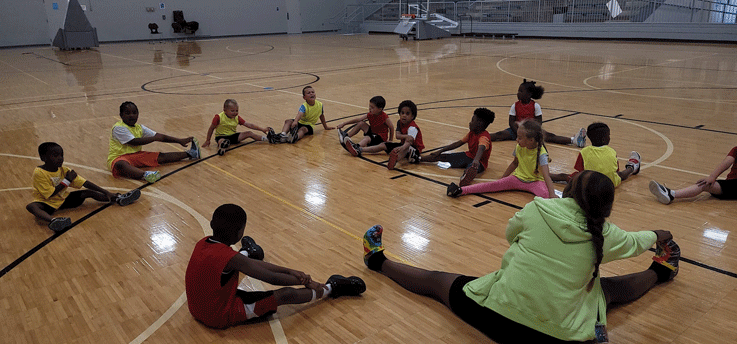 HER
Thursdays, 3:00-6:00 p.m.
HER provides adolescent girls ages 11+ with safe, healthy and engaging skill-building activities. Students participate in guided conversations that encourage positive relationships with other girls and foster healthy self-image. Practical activities are designed to empower each young lady with confidence and well-being.

Movie Night
Thursdays, 3:30-5:30 p.m.
Youth enjoy family-friendly movies and a snack on Thursday afternoons.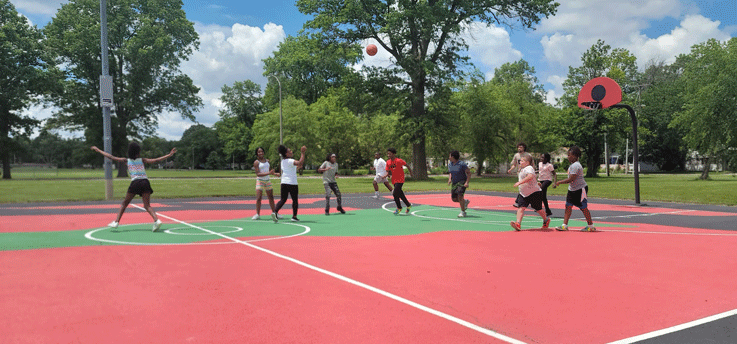 McMillen Park Community Center Rentals
The McMillen Park Community Center has a space for every event. Let us host your family reunion, birthday party, baby shower, pickleball tournament, basketball tournament, conference, group meeting, wedding reception or other event. We have a variety of room sizes depending on the needs of your group. Alcohol is permitted at the Center. Please contact Percinta Hunter, Program Coordinator at (260) 427-2420 for additional information.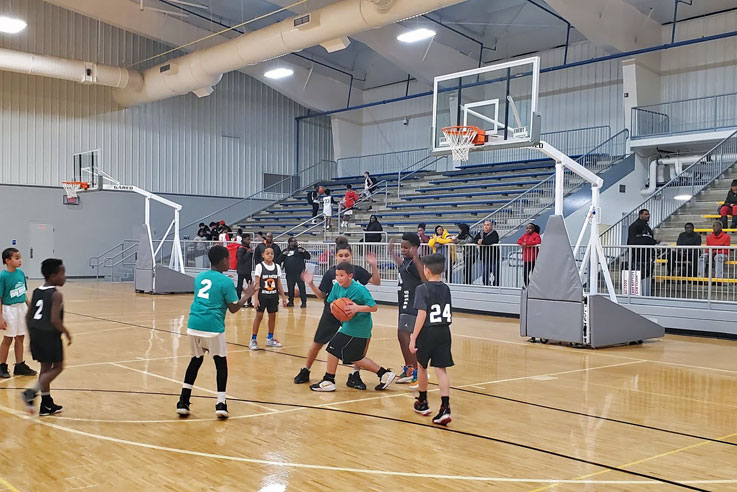 Jr. NBA Information

McMillen Park Community Center Youth Basketball Leagues as a part of the Jr. NBA gives us access to a national network of Jr NBA events, such as NBA cares community events, and NBA / WNBA games: discount uniform offers; coaching education and certification as well as professional development opportunities. We will also have opportunities for appearances from NBA and WNBA players (Pacers, Fever, Mad Ants and Legends) and access to grant funding.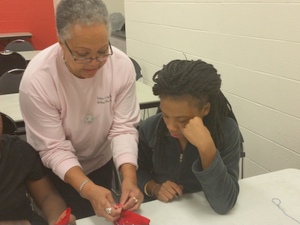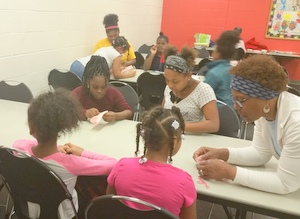 Sisters of the Cloth

The Master quilters of Sisters of the Cloth work one-on-one with youth ages 8-18, teaching the craft of quilting. Class sizes are limited. Call 427- 2420 for more information.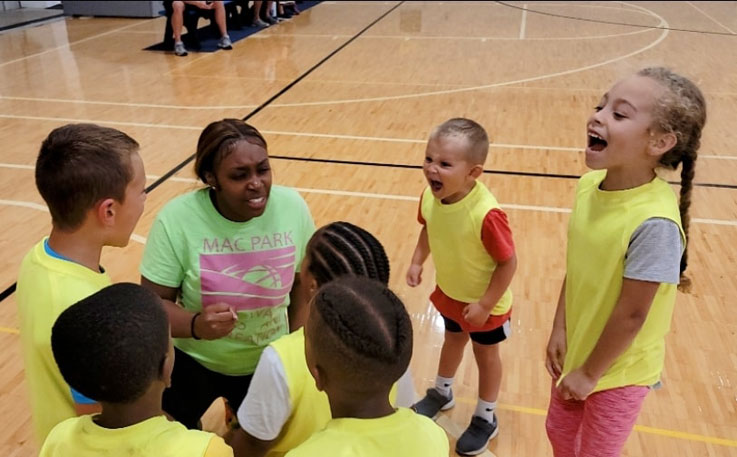 Testimonials

Mrs. Cin. is very professional, nice and overall helpful. The staff is wonderful with children. L. Crawford
Staff is very professional. Tami C.
Awesome job-keep up the great job! Proud of the Center-Sandra W.
My son gets to enjoy some of his summer with other kids he may not get to see during the summer. Jennifer C.
Great program. Glad that it is available to my kids. B. Pritchard
Your doing good. Ms. Cin is great! N.G.
The program is very helpful because I didn't have anywhere to take my grandchildren for the summer. C. Shepherd
Great program for the kids, they also have plenty of activities. Kristal S.