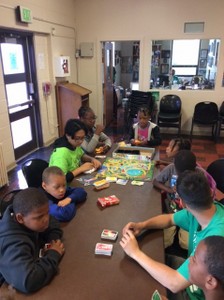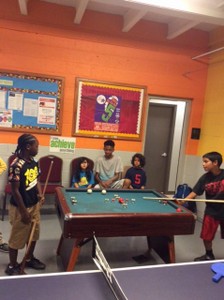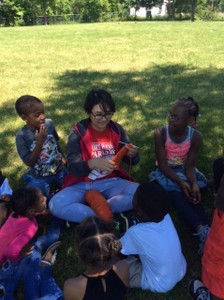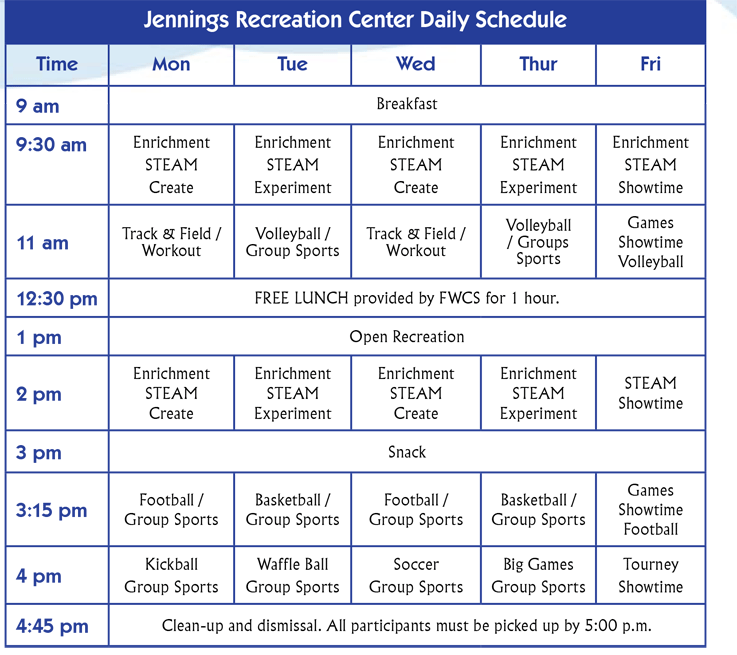 2022 Summer Registration for Cooper, Jennings & Weisser Centers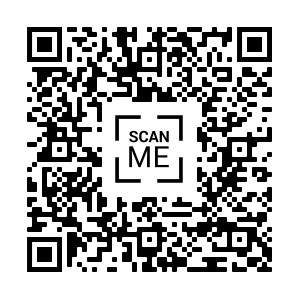 Registration is now OPEN for the summer program at Cooper, Jennings & Weisser. Check out the QR code above and register when you are ready. Or register-on line TODAY!
Please note, Jennings Center will be closed the week of July 4th.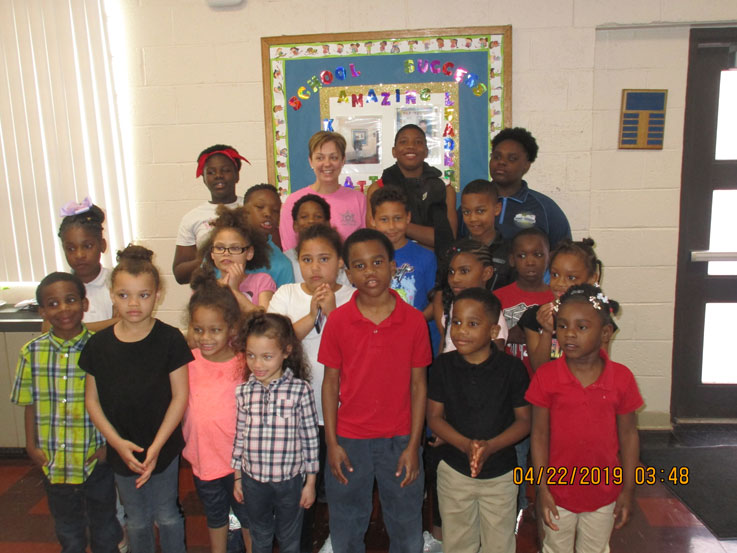 Upcoming Special Events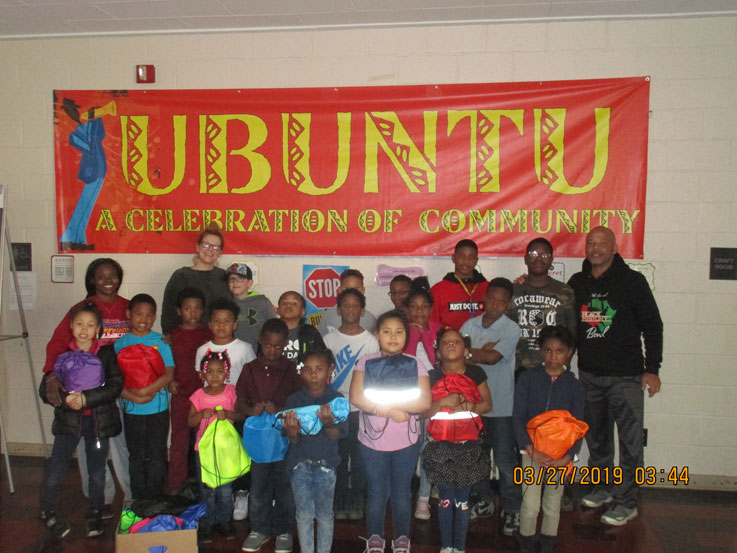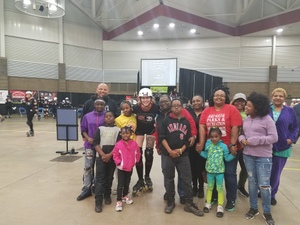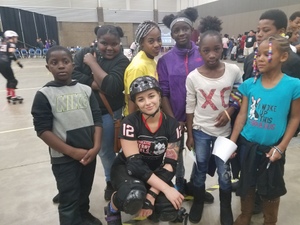 Fort Wayne Derby Girls
At Jennings Recreation Center we offer plenty of opportunities for activities of all sorts!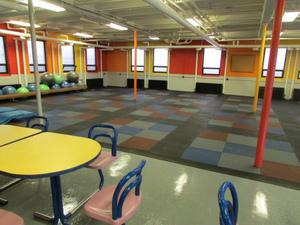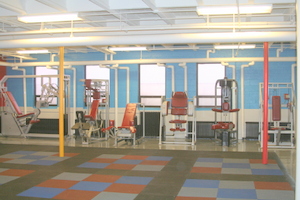 Enjoy our newly remodeled Fitness Studio. We have added fresh paint and duraflex flooring that is resilient and provides a safe environment for multi-functional, plyometric and group exercise activities.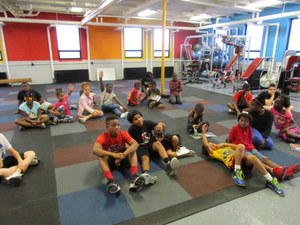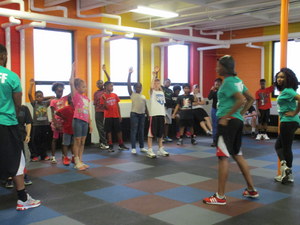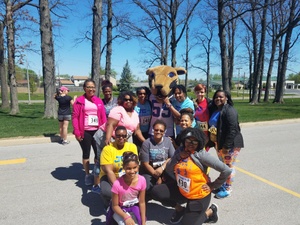 A big congratulations to the Jennings Center Fitness & Wellness crew! The ladies participated in the 9th annual Saint Francis Formula for Life Walk/Run. It was the first time many of the ladies participated in a run/walk and they all finished! If you'd like to learn how to get involved with JC Fitness and Wellness, contact Chantell Davis at 427-5966.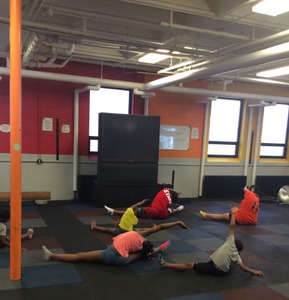 JC Fitness Studio
JC Fitness Studio is located inside the Jennings Recreation Center at 1330 McCulloch St.
Class: Total Body Fusion
Classes are FREE and all fitness levels are welcome. Call Chantell Davis at 427-5966 for more information and to reserve your spot.
Social distancing guidelines followed.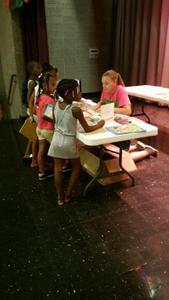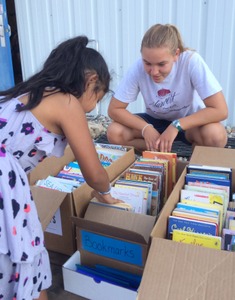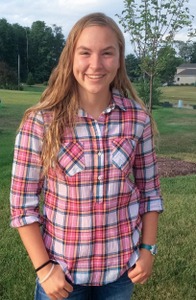 Hope Books

Katie Dorsey has a passion for reading and giving back to the community. Katie will be at select special events throughout the year at Jennings, Cooper, and Weisser Youth Centers distributing FREE books. Thank you Katie for sharing your love of reading to others. To find out more about Katie and her organization Hope Books read below.
Katie Dorsey started Hope Books in March 2015. It started as a challenge to create a take a book, leave a book box. After seeing how many children came into Community Harvest Food Bank she decided that was where she wanted to place her box. The program evolved from there to include Boys and Girls Club, The Urban League and several Community Centers in downtown Fort Wayne, along with various other locations. Nearly all of the new and gently used books are donated. Since March 2015 she has given away over 7000 books to kids in our community who may not have the opportunity to own a book otherwise. Katie says, "My favorite part of this program is seeing the children's face light up when I hand them a book and tell them it is theirs to keep. It reminds me why I do this. Through Hope Books kids will grow a passion for books and learning that will help them succeed in the future. " You can find out more about what Katie is doing through Hope Books by visiting HopeBooksFW.blogspot.com or find her on Facebook at HopeBooksFW.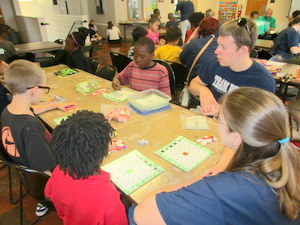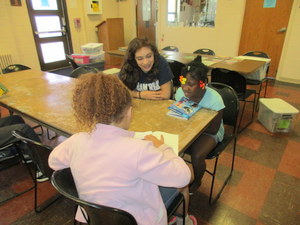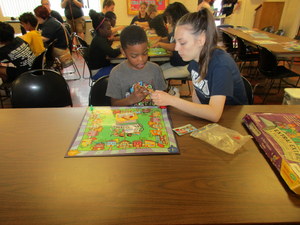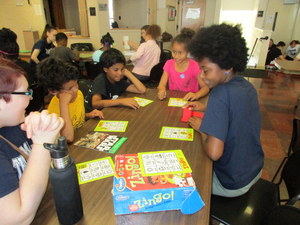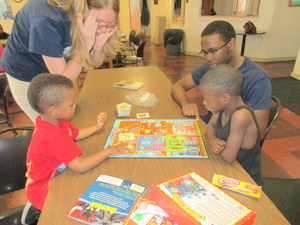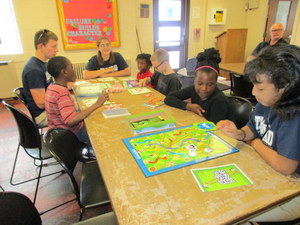 Team Read

Team Read is a group from ACPL that comes to Jennings one time a week for an hour (as well as visits other centers and some playgrounds). Team Read employees read to and with the children as well as listen to them read and play games with them.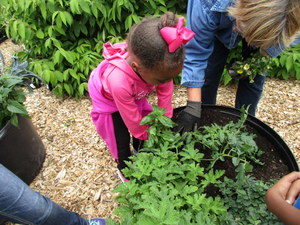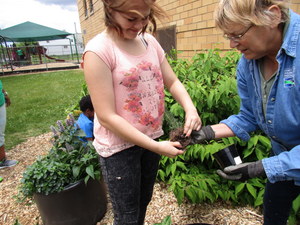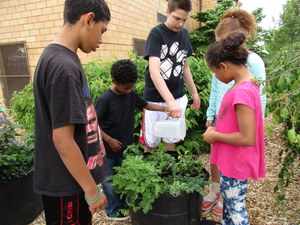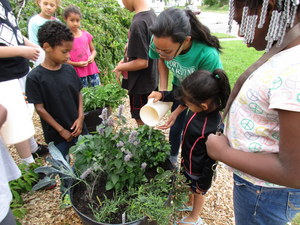 Gardening

Basic gardening skills are being taught to the youth by Lynda Heavrin, Manager of Landscape & Horticulture. The students have an outside area where they have planted various plants to take care of and watch grow. The students will be able to harvest these herbs, fruit and vegetables and make dishes at the center as well as possibly take them home and use them for their own families. If you would like to see a list of the plants the youth are growing, check out the following: Jennings Center Plants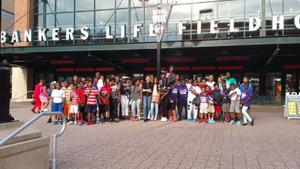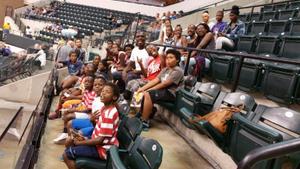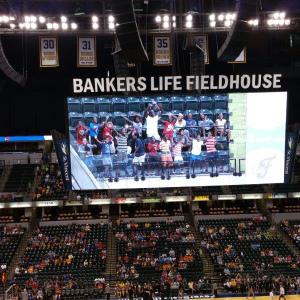 WBNA Game
Thank you to the Indiana Fever, Jr. NBA and NRPA for making a trip possible for 47 youth to attend a recent WBNA game (Indianapolis Fever vs. LA Sparks). The youth and adult chaperones had a wonderful time-even though it was a very late night!!