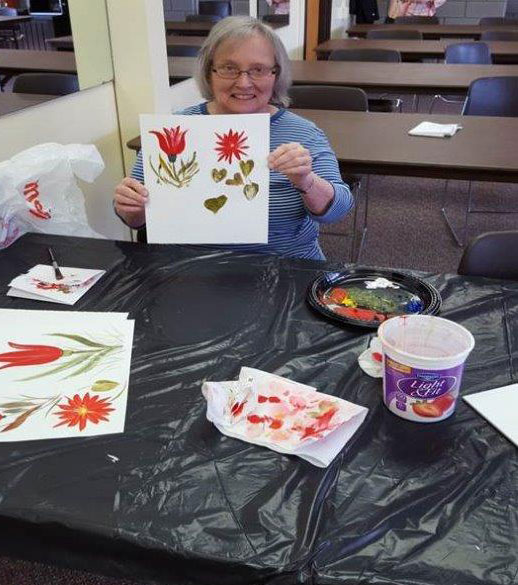 Unwind Your Mind: Activities for Persons with Early Dementia

A diagnosis of Alzheimer's disease or other dementia is life changing. Because individuals with dementia often feel isolated and disconnected, it is important that opportunities to participate in community activities that are meaningful, creative, and social are made available to them. Such activity can provide a sense of competence, a reduction in depression, and improved relationships with family members. Studies have shown that arts, crafts, computers and social activities help slow mild cognitive loss by up to 50%.

The Parks and Rereation Department offers classes and activities at the Community Center for those those with signs of early dementia.

For additional information including to register please call the Community Center, 260-427-6461 or 260-427-6466.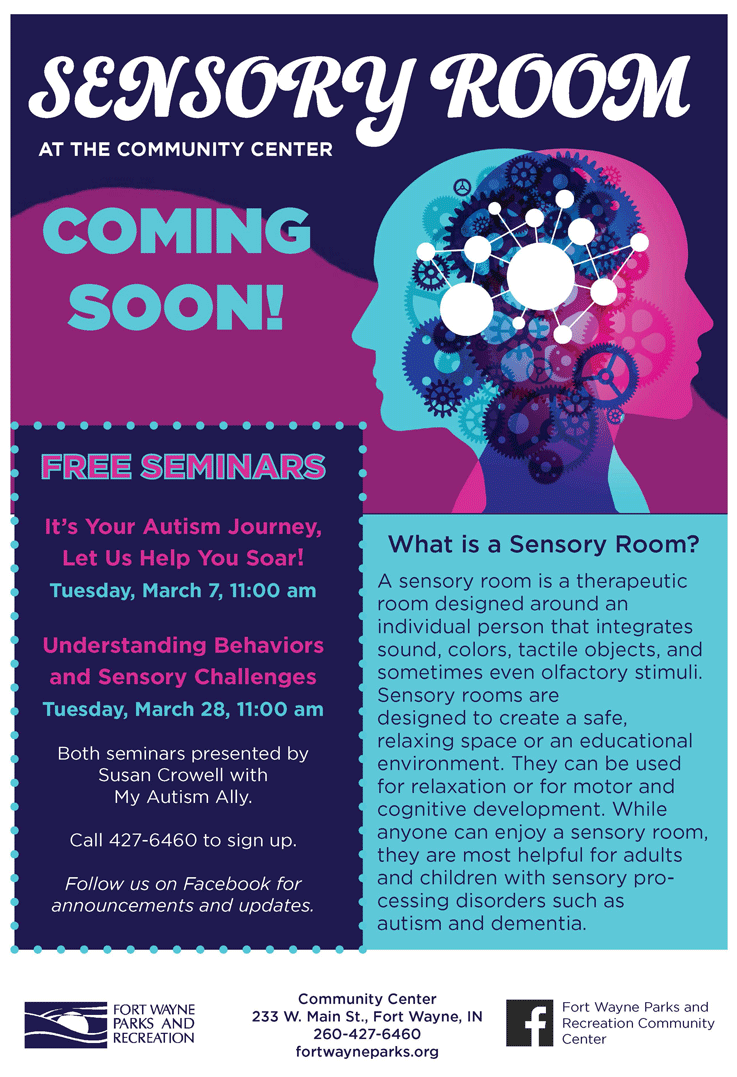 For more information about the Sensory Room check out "Walk in the Park" on 21Alive featuring Patti Davis, Recreation Superintendent and Suzan Moriarty.


Fidget Blankets

The Alzheimer's Association in conjunction with Annie's Caring Crochet Kit Club offers free Fidget Blankets to Alzheimer's caregivers. These crocheted blankets have various objects securely attached to them that can help stimulate the mind and keep a person occupied as they "fidget" with each item. The Community Center is currently assisting with the distribution of Fidgit Blankets. Call Patti Davis at the 427-6465 to arrange a pickup.


General Programs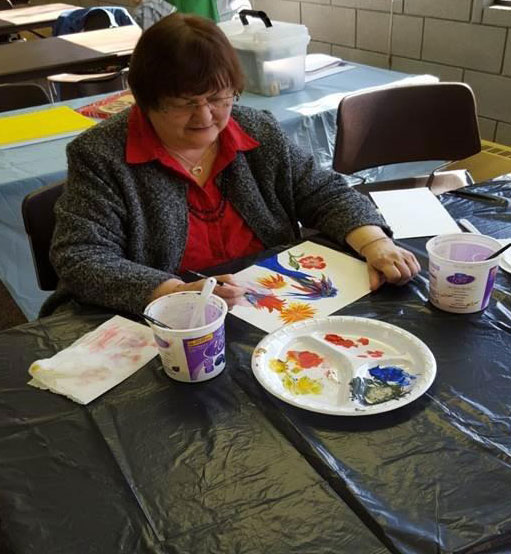 Spring Programs
Acrylic Painting
Paint a picture and take it home the same day! You'll be guided step-by-step from blank canvas to your finished painting, learn how to load the brushes, paint wet into wet and blend colors as you go. All necessary supplies will be provided. Max. 8.
Date Day Time
4/11 T 1:30 pm
# Sessions/Fee: 1/$25
Location: Community Center, 233 W. Main St.

Bingo
2nd and 4th Friday, 1:00 p.m.
March 10, 24, April 14, 28, May 12, 26
Community Center, 233 W. Main St.
Bingo is held at 1:00 p.m. on the 2nd and 4th Fridays of each month. Prizes are snacks, canned goods and miscellaneous household items. Fee: 3 cards/$1.00

Relaxation Station: Adult Coloring
March 20, April 17, May 15
3rd Mondays, 10:00-11:00 a.m.
Community Center, 233 W. Main St.
Who doesn't like to color? Listen to relaxing music, visit with your neighbor and color till your heart's content using colored pencils or gel pens. No pre-registration is necessary. Drop-in fee: $1.

Tuesday Movies
Community Center, 233 W. Main St.
Join us for an afternoon at the movies! Most features are recent releases or popular classics. Admission is FREE, however, we do require pre-registration by the Monday prior to the movie. Show time is 1:30 p.m. Space is limited. Please call 427-6460 by the Monday prior to each movie to reserve your seat. Tuesday movies are sponsored by The Waters of Fort Wayne & Canterbury Health and Rehabilitation.
March 7 Elvis
March 21 Where the Crawdads Sing
April 4 Easter Sunday
April 18 Ticket to Paradise
May 2 Father of the Bride (2022)
May 16 The Swimmers

Healthy Living for your Brain and Body
Monday, April 17, 3:30-5:00pm
Community Center, 233 W. Main St.
For centuries, we've known that the health of the brain and the body are connected. But now, science is able to provide insights into how to make lifestyle choices that may help you keep your brain and body healthy as you age. Join us to learn about research in the areas of diet and nutrition, exercise, cognitive activity and social engagement. We will also use hands-on tools to help you incorporate these recommendations into a plan for healthy aging. The program is free, however, pre-registration is required. Please call 427-6460 to sign up by April 10.


Understanding & Responding to Dementia Related Behavior
Monday, March 20, 3:30-5:00 p.m.
Community Center, 233 W. Main St.
Behavior is a powerful form of communication and is one of the primary ways people living with dementia communicate their needs and feelings as the ability to use language is lost. However, some behaviors can present real challenges for caregivers to manage. Join us to learn to decode behavioral messages, identify common triggers, and learn strategies to help manage some of the most common behavioral challenges of Alzheimer's disease. This seminar is free; however, you will need to call 427-6460 by March 14 to register.