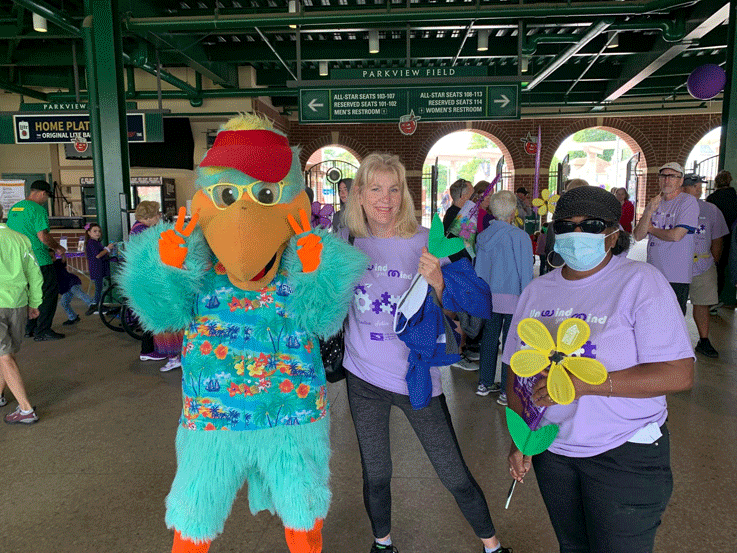 Pictured above: Mascot, Kathy Pargmann (Lead of Marketing) with Harlean Falls (Administrative Support to the Director).
The Fort Wayne Park & Recreation Department's Web Master/Manager Lead of Marketing, Kathy Pargmann, has worked for the Department for over 35 years. She is originally from Michigan where she received a two year Ornamental Horticulture Degree from Ferris State University and a Bachelors and Masters from Michigan State University in Parks & Recreation with a minor in Marketing. She is a Certified Park & Recreation Professional and is extremely proud to be on staff with the Department. On special event days you can usually find her with a camera in her hand!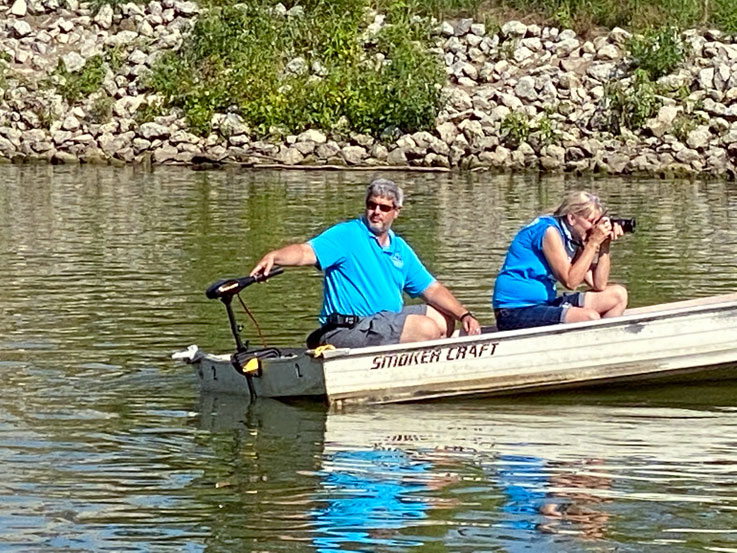 If you have any ideas, suggestions, comments and/or questions about the Fort Wayne Parks & Recreation Department and how we can better serve you, feel free to contact Kathy via e-mail: This email address is being protected from spambots. You need JavaScript enabled to view it.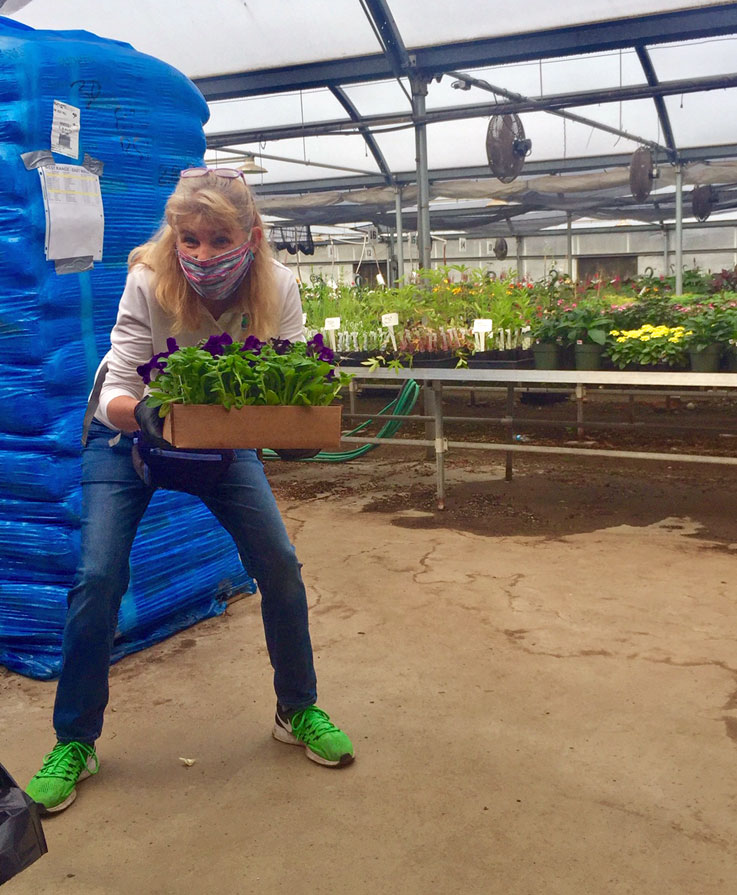 In this time of COVID-19 we are doing all we can to protect our customers and staff. The above picture is from our 2021 Mother's Day Plant Sale that turned into a VIRTUAL sale with customers safely coming by to pick up their pre-packaged plants. We are so thankful to the Fort Wayne community for embracing our Department as we move forward. In fact, we have a FWParks@Home link as well as a COVID-19 FAQ's link to keep you informed of how we are moving forward with the Pandemic.
We are "Still here, Always Fun, Going Strong!"