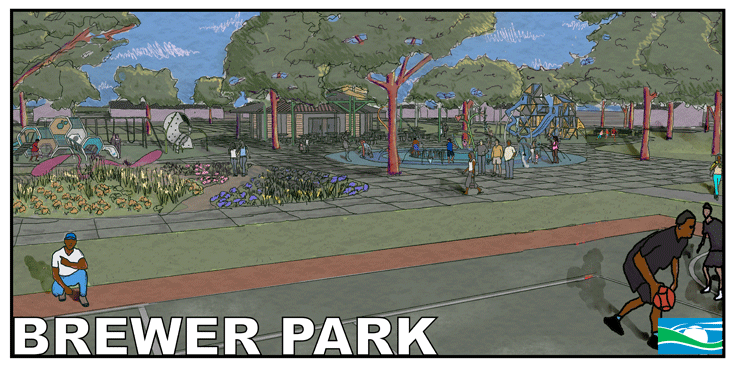 Various planning documents are now available on this link:
Cultural Landscape Reports
Park Master Plan (2023-2027)
Parks Comprehensive Plan
Riparain Management Plan
Shading Our City Plan
National Historic Registry
The Memorial Park Task Force Recommendations Report


Individual Park Master Plans


Reservoir Park Update:
The Reservoir Park Master Plan Steering Committee, made up of neighborhood leaders and volunteers, has established neighborhood goals for the redevelopment of Reservoir Park. Fort Wayne Parks empowered and partnered with the community to hold a series of public input meetings over the last year. The results of that input has been summarized, and verified with the steering committee.
Park landscape architects will now take the findings from the public input, weigh those findings against the neighborhood goals and develop a draft master plan. That draft will be shared with the committee for review and comment. Following any revisions, the plan will be finalized, cost estimates completed, and shared with the neighborhood for any final comments before being recommended for adoption by the Board of Park Commissioners.
We anticipate final master plan adoption to be completed late Spring 2024.


Franke Park Phase One: Construction is on schedule. Anticipated completion is 4th quarter 2024.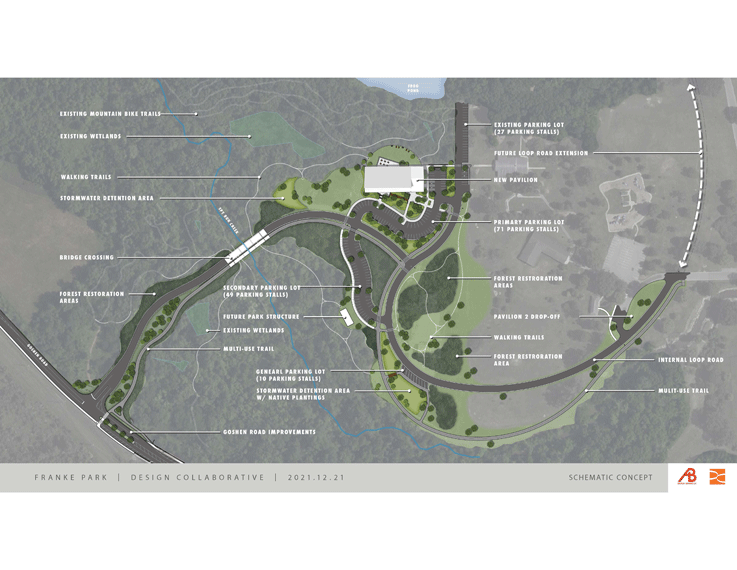 Franke Master Plan


Moody Park Master Plan: Completed and adopted by the Board of Park Commissioners. Currently in fund-raising phase.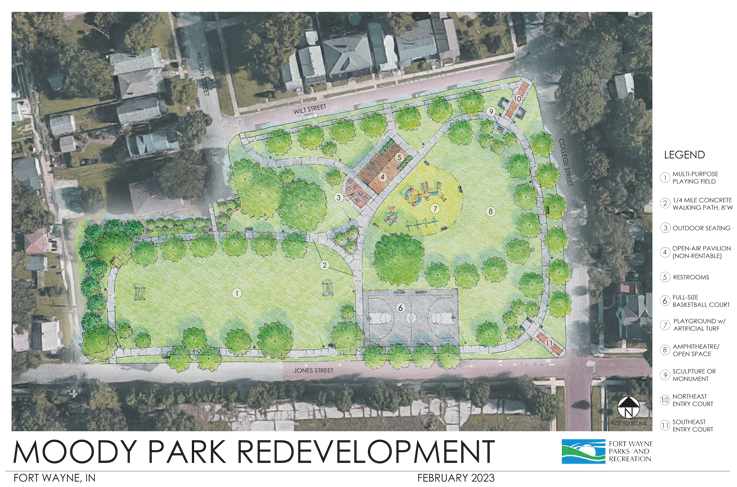 Check out the: Moody Park Redevelopment plan



Buckner Park-Trail Project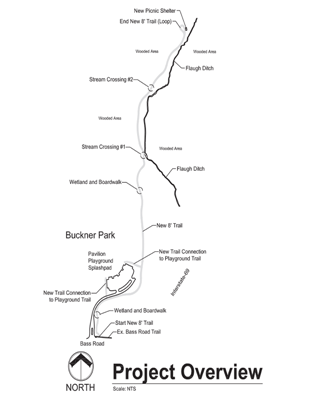 Buckner Park Trail Project-complete


Packard Park Redevelopment: Request For Proposals for design services will be hitting the streets early August 2023. Design will take about 6-8 months and then construction will be about a year, so rough estimate for completion is Summer 2025.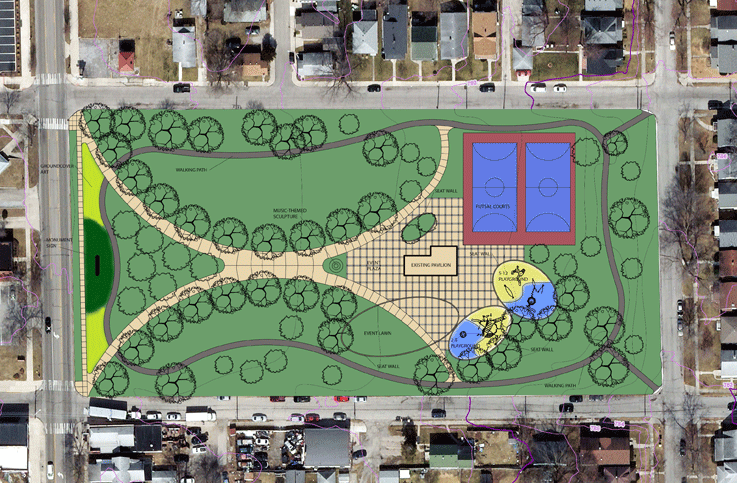 Packard Park Master Copy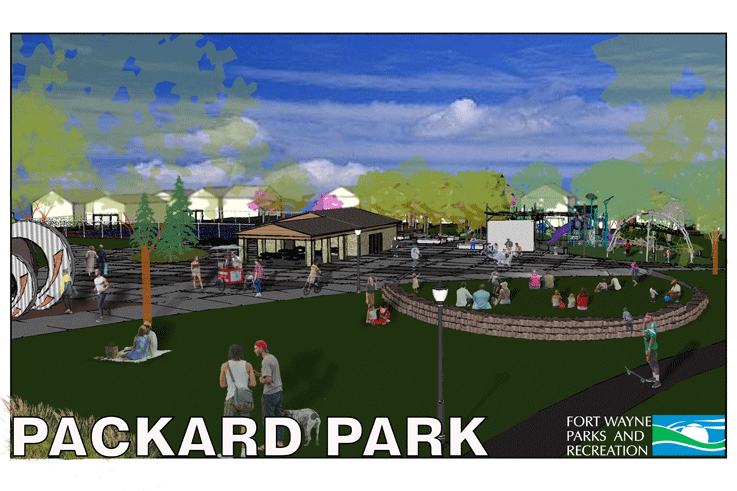 Packard Park Perspective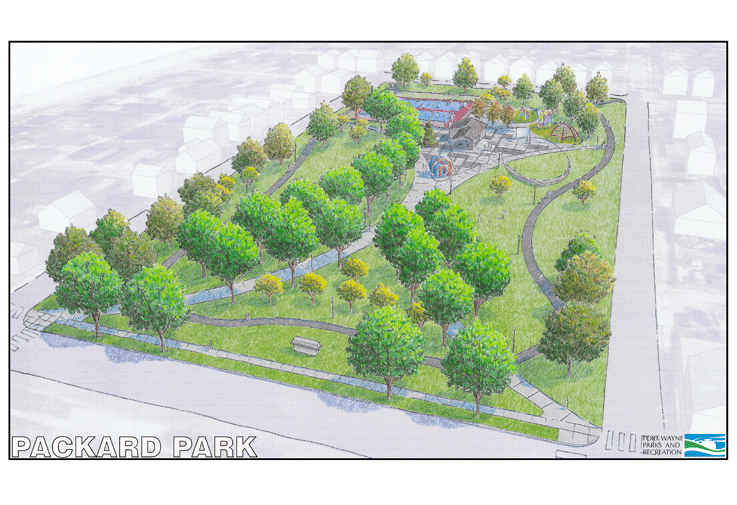 Packard Park Birdseye
Brewer Park Redevelopment: Currently in design with JPR as the landscape architect, architect, and civil engineer consultant. Construction documents should be completed, with bid documents going public by the end of the year. Construction completion optimistically scheduled for end of 2024.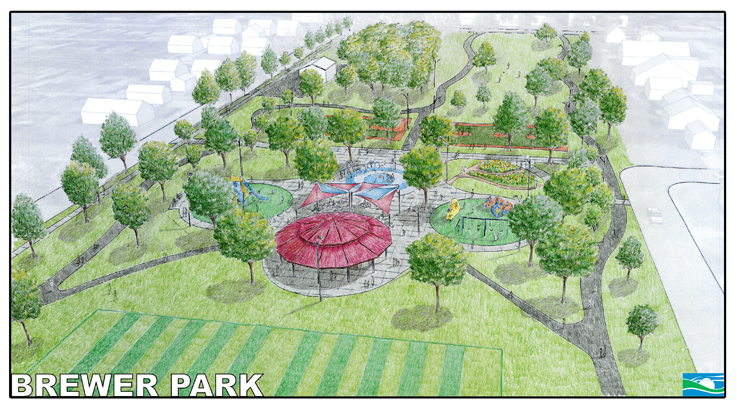 Brewer Park Birdseye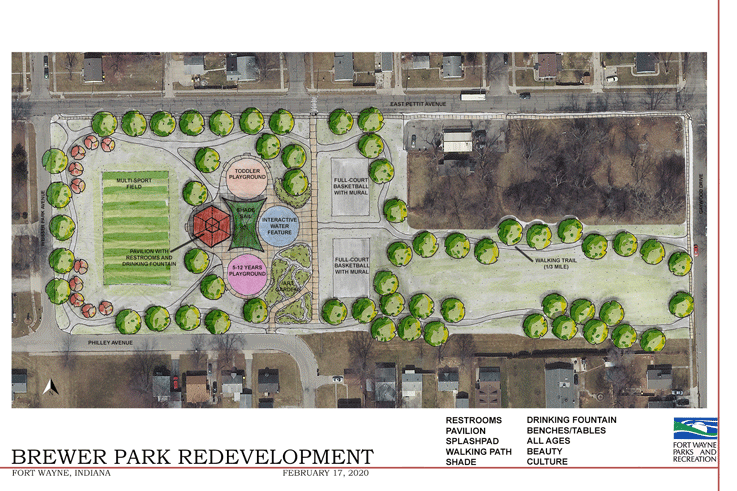 Brewer Park Color Conceptual
If you are looking for a planning document that is not listed, please contact Alec Johnson, 260-427-6425.