Riverfront Rentals Slideshow
Rental Opportunities in Promenade Park


When you choose Promenade Park as the venue for your event, you're choosing a space that's new, exciting, bustling, and scenic. When it opened in August 2019, Promenade Park became the newest city park in Fort Wayne, and quickly rose to become a premier destination for residents and visitors alike.
Boasting amenities such as teds Snack + Bar, the PNC Playground, the Parkview Tree Canopy Trail, and the Sweetwater Band Shell, this is more than just a park – it's the perfect venue for events of all kind. Contact us today about booking Promenade Park for your next event, and join us as we ensure Riverfront Fort Wayne is Always Moving.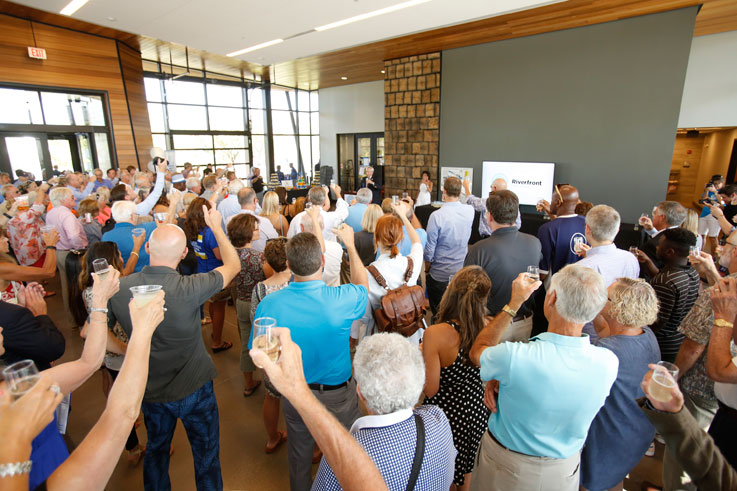 Promenade Park has multiple spaces for rent that meet different needs and capacities. Explore your options below. (Please note: all capacities are the maximum and we reserve the right to deny rental if a prospective rental may endanger guests or the public, exceed capacities allowed by fire code, may reasonably damage park amenities, etc.)

Park Foundation Pavilion
Wells Street Bridge
Old National Plaza & Sweetwater Band Shell West
Auer Lawn & Sweetwater Band Shell
Other Rental Opportunities


Ready to book?