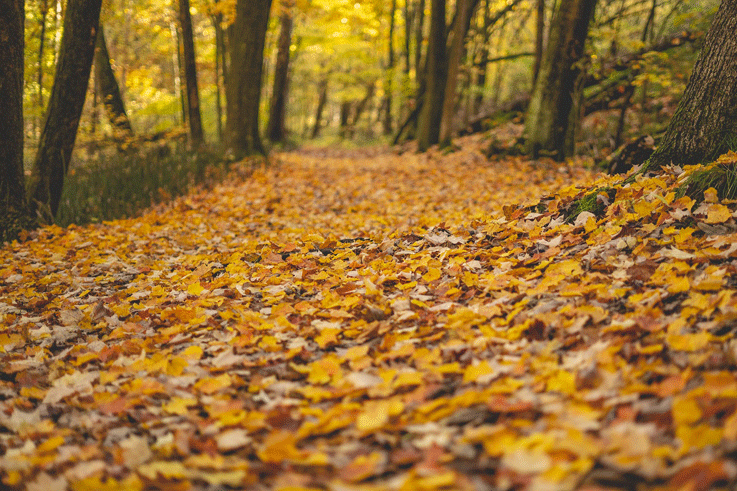 Lindenwood Nature Preserve
Open daily from dawn until dusk
600 Lindenwood Ave.

Lindenwood Nature Preserve encompasses 110 wooded acres with an open-air pavilion and 4 hiking trails: Trillium Trail (.5 miles), Oak Paradise Trail (.75 acres), Trail of Reflection (1 mile) and Maple Spur Trail (.25 miles). Hiking, wildlife viewing, photography, picnicking and just relaxing in nature are a few of the activities you'll enjoy at the preserve. Admission is free. The park has portable restrooms on site, but no running water, so please plan accordingly. Follow us on Facebook for nature news, updates and annoucements! Pets and bikes are not allowed in the preserve.
For more information about the preserve please contact This email address is being protected from spambots. You need JavaScript enabled to view it. or 260-427-6008.
Lindenwood Naturalist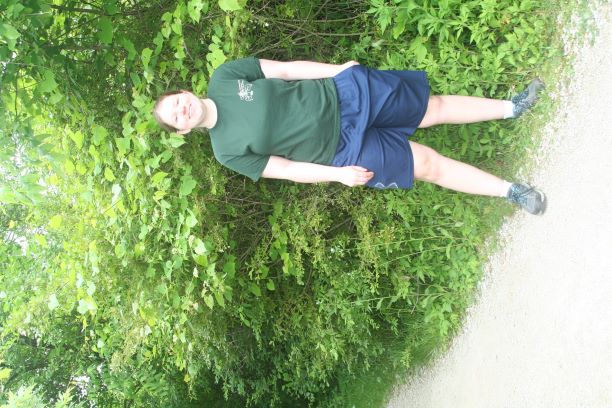 Maggie is currently at Saint Francis University pursuing an Environmental degree with a conservation focus. She enjoys working with kids as they explore the natural world. She enjoys all things nature related but especially enjoys learning more about fungus.

Look for Maggie the next time you head to Lindenwood and ask her your nature related questions.
Lindenwood Nature Preserve Trail Guide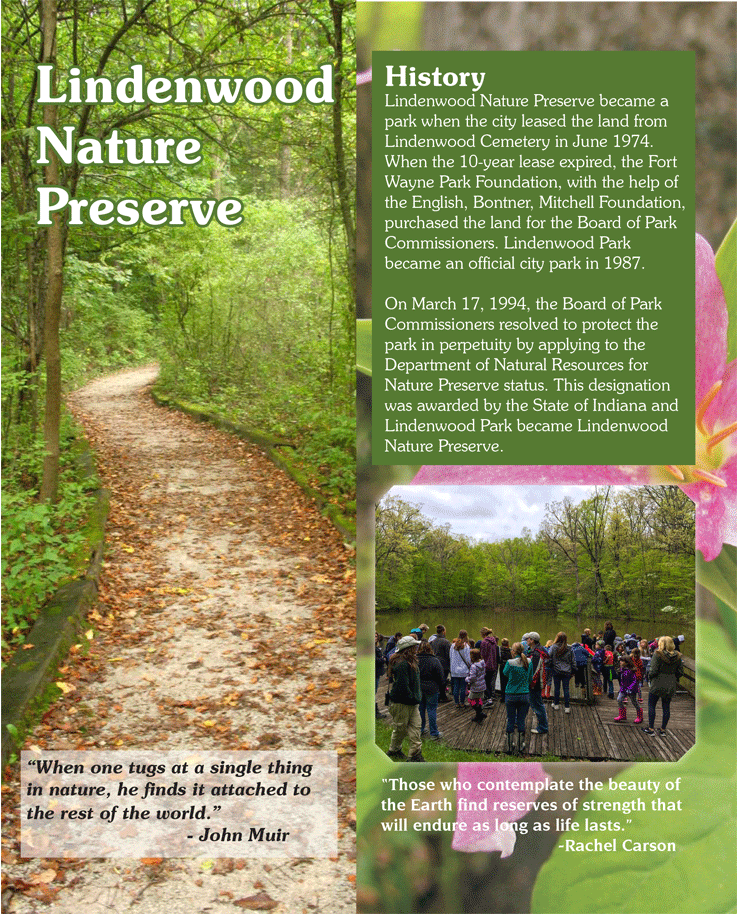 Lindenwood Nature Preserve Brochure

About Lindenwood Nature Preserve

On March 17, 1994, the Board of Park Commissioners resolved to protect the park in perpetuity by applying to the Department of Natural Resources for Nature Preserve status. This designation was awarded by the state of Indiana and Lindenwood Park became Lindenwood Nature Preserve.

Before you come to Lindenwood, check out the list of Park Rules.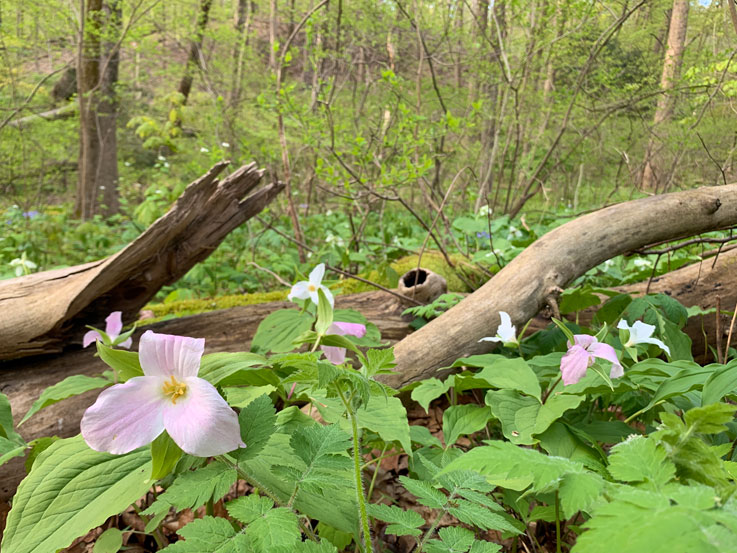 Our Mission

The mission of Lindenwood Nature Preserve is to:

* Protect Lindenwood's natural habitat
* Provide programs and events designed to promote environmental education and cultural enrichment and to Foster awareness that the natural setting enhances the quality of life through artistic inspiration, spiritual connection, physical fitness and exploration.

Lindenwood Nature Preserve became a park when the city leased the land from Lindenwood Cemetery in June 1974. When the 10-year lease expired, the Fort Wayne Park Foundation, with the help of the English, Bonter, Mitchell Foundation, purchased the land for the Board of Park Commissioners. Lindenwood Park became an official city park in 1987.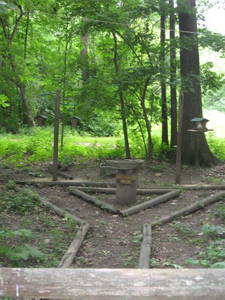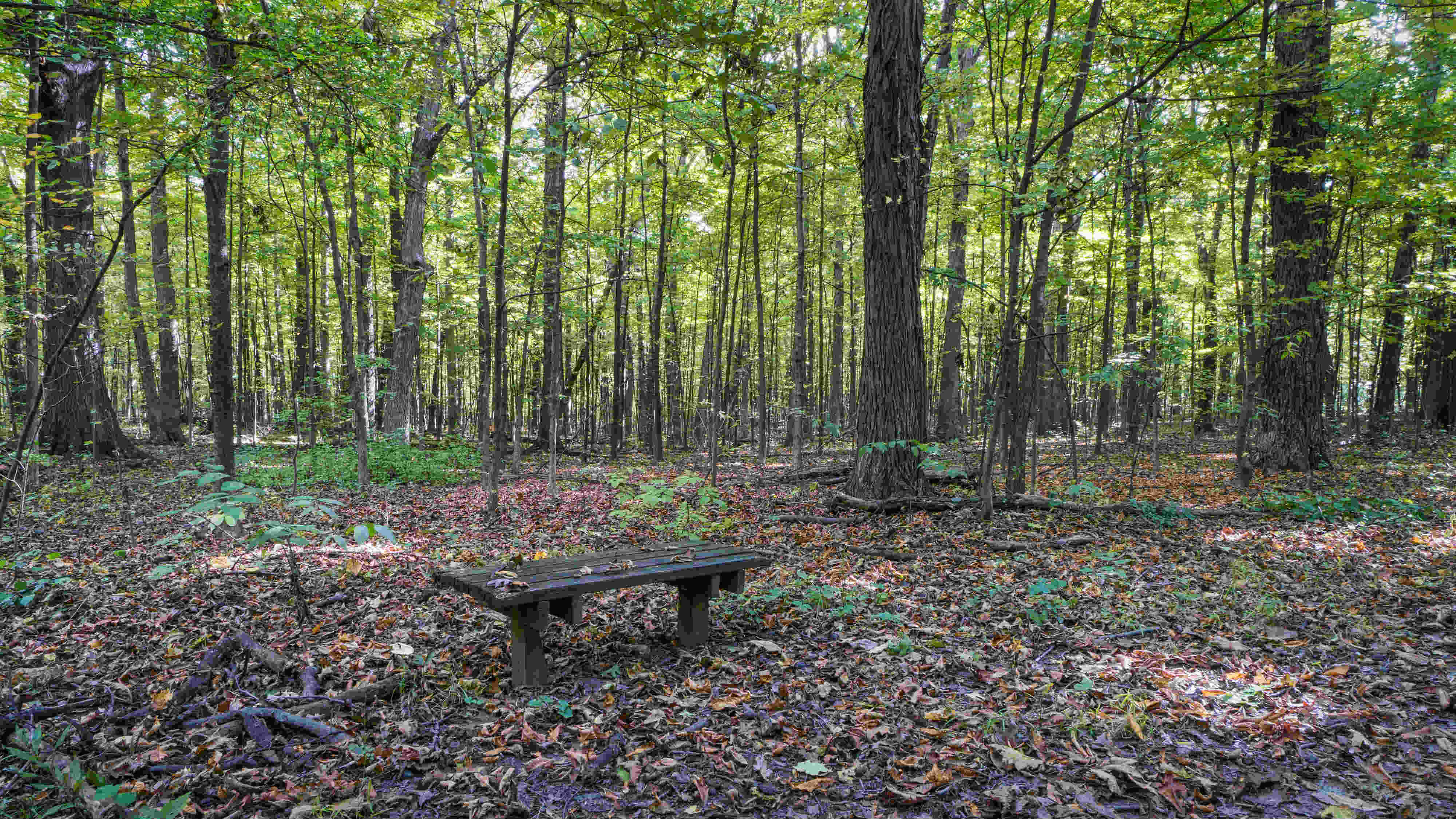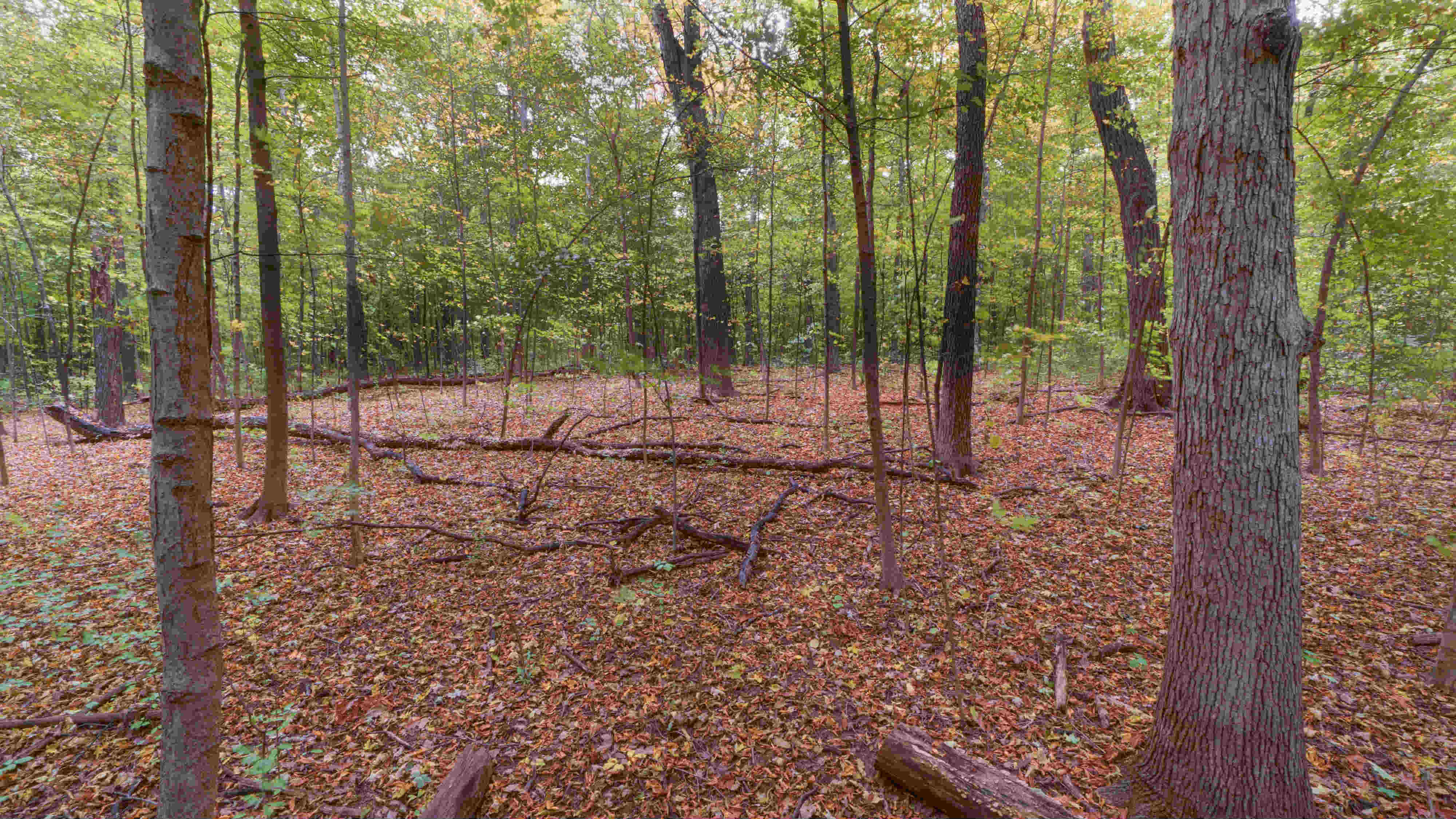 Photos by Denny Beck

Our Trails

We have four trails at Lindenwood. The trail head is the campfire ring inside the park. The Trillium trail is .5 mile and is our most scenic trail in the spring due to the prevalence of wildflowers. The Trail of Reflection is 1 mile in length. This trail is the only trail that leads to the pond and is accessible up to that point. The Maple Spur is .5 miles and intersects with the Trail of Reflection or you can return to the trail head. The last trail is Oak Paradise and is .75 mile in length.

A more detailed description of each trail is now available: Trail Descriptions

How to Get There
Lindenwood Nature Preserve
600 Lindenwood Avenue
Fort Wayne, IN 46808
(260) 427-6740

Lindenwood Nature Preserve is located between US Highway 24 (W. Jefferson Blvd.) and Spring St. from US Highway 24, turn north onto Lindenwood Avenue. The preserve is on the west side of the street across from the Lindenwood Cemetery.

Check out the map showing the layout of the Park.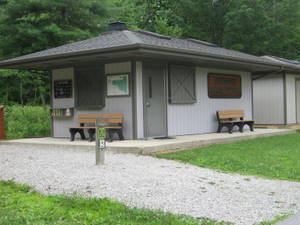 Hours

The preserve is now open daily year round from dawn to dusk.


Our Programming
We are offering lots of summer and fall programs at Lindenwood. Check out the Lindenwood Events & Programs link to learn more!

Interested in a virtual walk at Lindenwood? Then check out the Lindenwood Facebook link to learn more!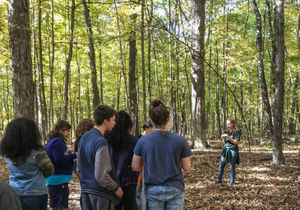 Testimonials

Highly recommend this field trip. Great staff and we all had a great experience. Becky E.

Patient and understanding, could withstand the variation of student abilities. It is always nice for teachers to have someone take over-especially at the end of the year. Judie P.

It was exceptional because as a teacher, I did not have to do much! She (Renee) did it all and she was confident with a strong voice and the kids listened to her. Good job! Judie P.
Jared and Karla, thank you for the wonderful tour. You made it fun and meaningful for our pre-schoolers. St. Joe Pre-school staff

Renee and Jared gave both of my girls a wonderful birthday experience! They had so much fun and did not want to leave even though it was cold and wet. Renee and Jared were flexible and made the party happen-everything was perfect. Stacy B.

I was so impressed with Lindenwood. I had never been here before and was amazed at how beautiful the park was. My Daisy/Brownie troop had so much fun and they all want to go back! M. Sabre

I love this program for students. They learn and actively participate all in a short amount of time. I've never had a student who didn't have a great time. Gale E.

Naturalist did a wonderful job these past two Saturdays. Her love and knowledge of nature really shines in her programs. She was well prepared, engaging with the girls, and shared perspectives they otherwise would not have learned such as about Peregrine falcons and outdoor survival. I think some of our favorite activities were building a shelter and seeing wildlife and hiking! Thank you for two wonderful Saturdays. Sheila C.

I've made several trips to Lindenwood over the years. Each time has been a unique and thoroughly educational experience. Mary H.

Our guide, was patient with this group of young boys. She was fun and easy going. Great leader. Thanks for providing such a reasonably priced activity. S. Hathaway