The Parks History & Highlights link will be updated monthly with the latest Parks Showcase being released. If you would like to see a detailed list of each park with their amenities, check out the Park Page Links or if you would like to see a detailed history through the years, check out the History of the Fort Wayne Parks & Recreation Department link.


IF you enjoy history, check out the More Than Just Fun and Games (1863-1975) video!
Bob Arnold Northside, Klug, Kreager, Lakeside, Lions, and Shoaff Parks

Franke, Franklin & Gren Parks

Bass, Foellinger-Freimann Botanical Conservatory and Community Center

Bowser, Brackenridge and Brewer Parks

Boone, Hamilton and Lawton Parks
Guldlin, Indian Village and McCulloch Parks

Ivan Lebamoff Reservoir Park, John Street Park, and McCormick Park

Brookview Parkway, Casselwood Park, Foster Park

Griswold Avenue Playlot, Hanna Homestead Park, Freimann Square Park

Eastside Playlot, Ronald G. Repka Park, Weisser Park

Bloomingdale Park, The Wells Street Bridge, Headwaters Park

Buckner Park, Kettler Park & Tillman Park

Lindenwood Nature Preserve, Old Fort Park, Salomon Farm Park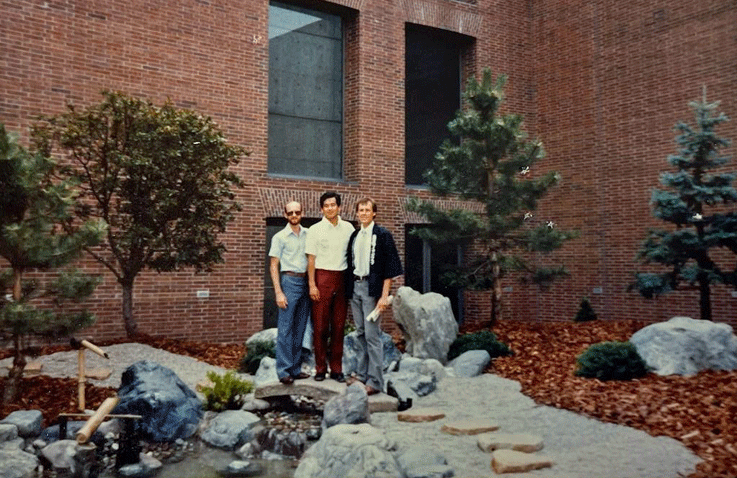 A picture from 1980 with Jerry Byanski and Larry Walter (retired employees) with a Landscape Designer from our sister city Takaoka, Japan showcasing the new Japanese Friendship Garden.