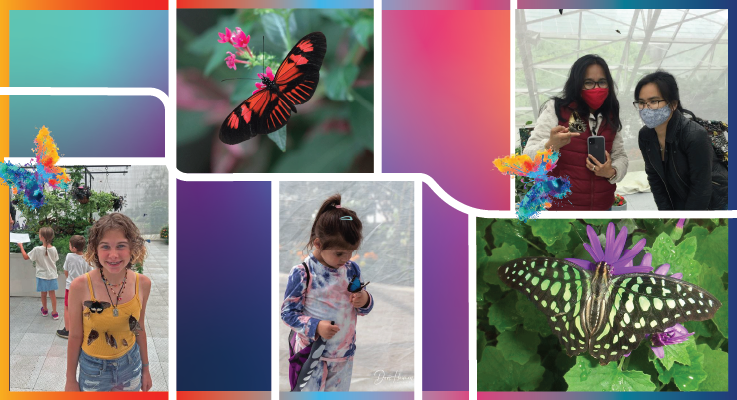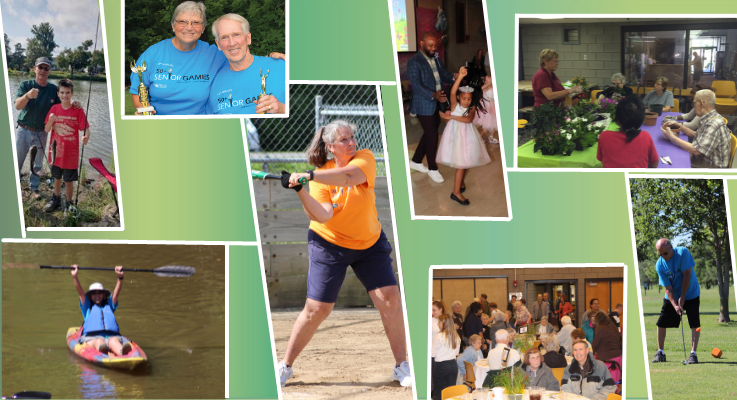 The Community Center offers a wide variety of special events throughout the year as well as programs of interest to all ages! Some of these special events include numerous Tuesday Movies, Arts & Crafts classes, Sensory Events, Senior Games, and so much more!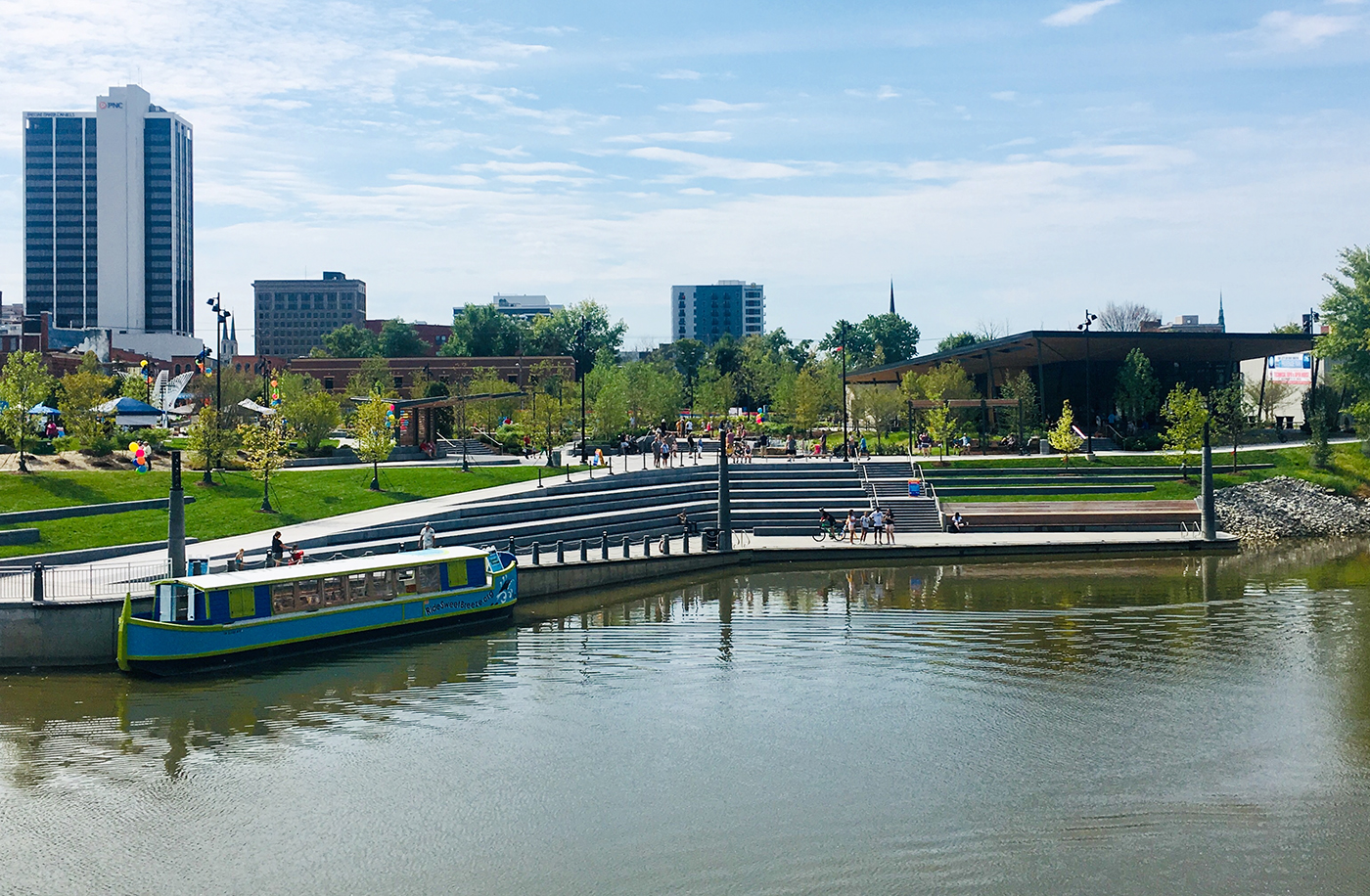 Riverfront Fort Wayne promises every Fort Wayne resident and visitor an always-evolving opportunity to connect with nature, culture and community. Riverfront is having numerous events such as Dance Promenade, Yoga on the Riverfront, Sunday Heritage, Fort Wayne Dragon Boat Race, and much more!
Check out: Riverfront Fort Wayne for additional information.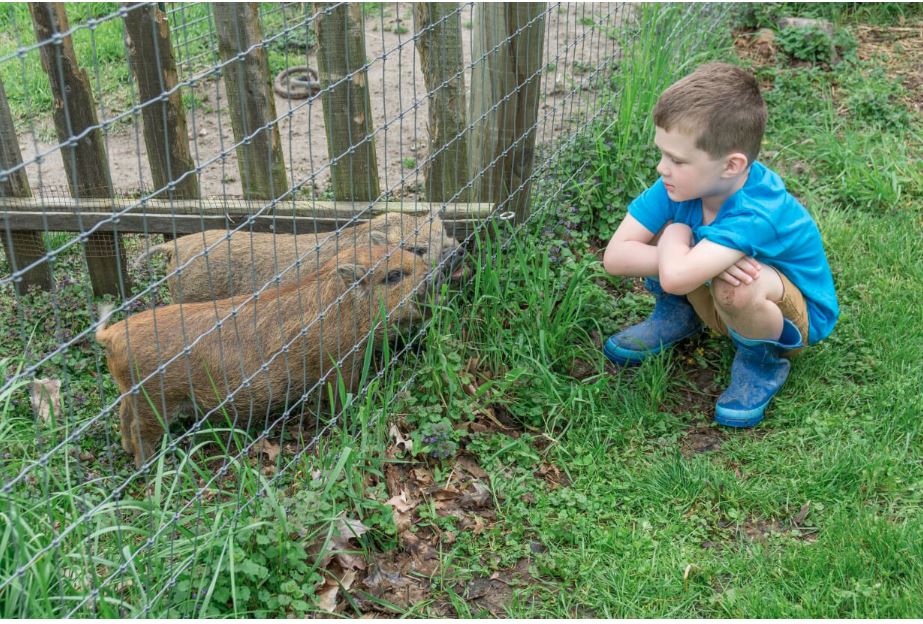 Keep up to date on events at Salomon Farm Park! Classes being planned this winter include cooking, blacksmith classes and more!
Check out the Salomon link for additional information.
Lindenwood Nature Preserve is 110-acres of beauty in the heart of Fort Wayne. Explore the park in one of our many Hikes offered in Spanish and English, Wildflower class, Parks on Tap, and more! Check out the details and info about hikes and other events at Lindenwood Events & Programs.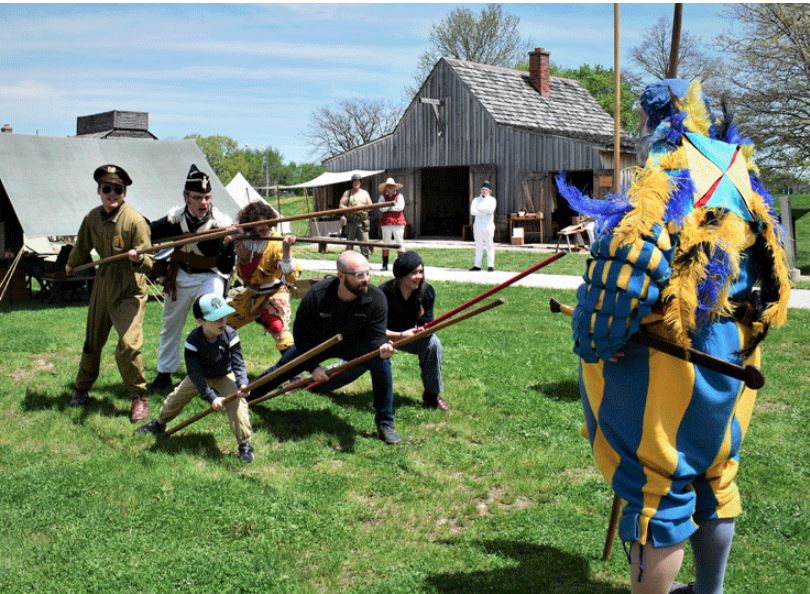 Siege of Fort Wayne 1812
Saturday, June 10, 10:00 a.m.-5:00 p.m.
Sunday, June 11, 10:00 a.m.-4:00 p.n.
The confluence of the Three Rivers was once the front line in a battle that could have decided the fate of the entire Northwest Territory. The Native Confederation allied with the British clashed with the American forces to decide the fate of one of the last US outposts on the frontier. Had Fort Wayne fallen, Great Britain would have controlled the entire western border of the United States. This weekend at the Old Fort, reenactors from across the country will recreate the Siege of Fort Wayne during the War of 1812. Experience the battle! Observe musket and cannon demonstrations. Visit with period artisans and enjoy children's activities.
Visit the Historic Old Fort link for details on all the events being planned at the Old Fort.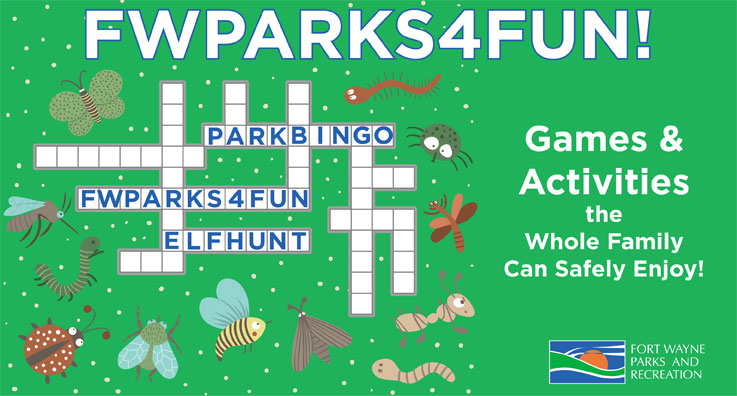 We just created a new link (FWParks4FUN) to list all of our upcoming games & activities we will be releasing very soon. Just added activities include: a Monument Scavenger Hunt, Mah Jongg at the Community Center, and HIIT Workout! Check out this link daily for additional activities and visit a park SOON!



Are you looking for virtual activities? We now have a link devoted to all virtual activities whether you are going on a walk, checking out animals, reading a blog, trying a new activity or learning a skill-we've got you covered. And the best part is we are adding more content often so check out the link!

Questions?
For questions about any of these activities, e-mail: This email address is being protected from spambots. You need JavaScript enabled to view it.