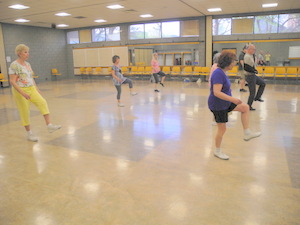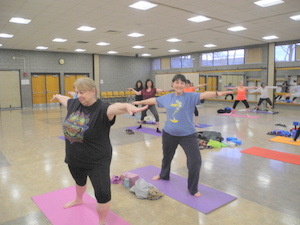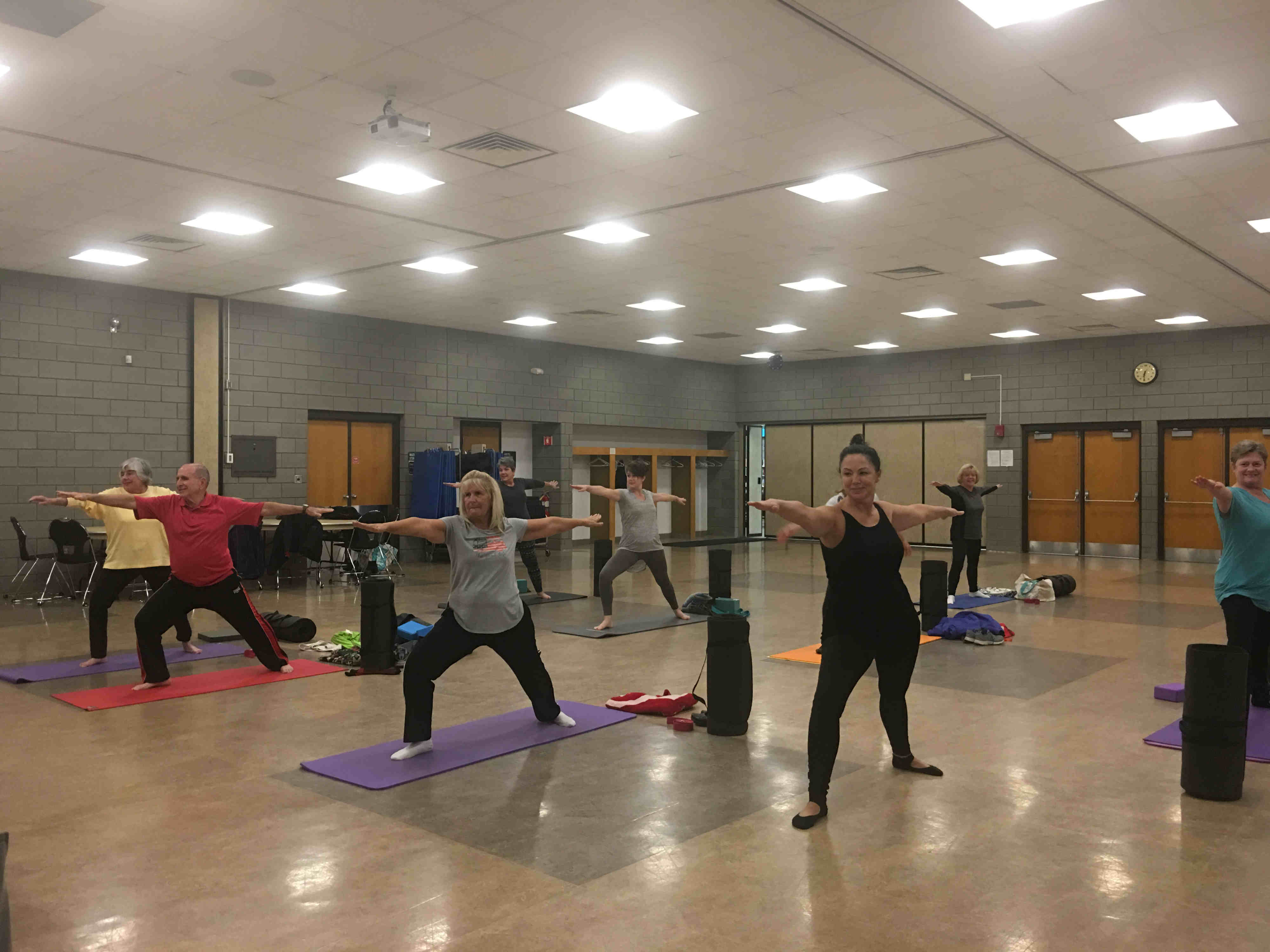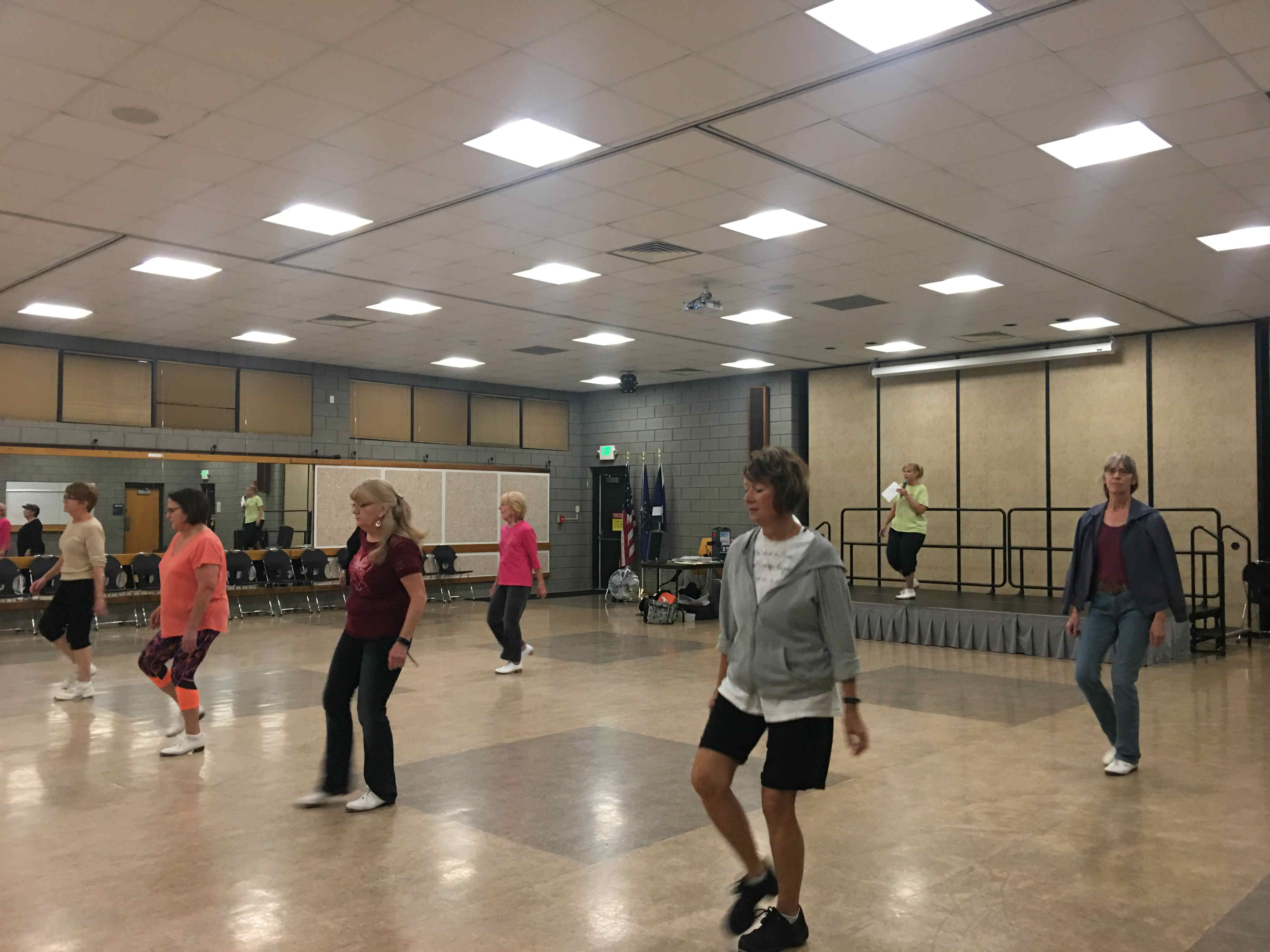 This season we are offering a variety of Fitness classes some of which include: Recreational Volleyball, Recreational Basketball, Aqua Dance, Yoga, Yoga on the Riverfront, T'ai Chi for Relaxation, Beginning Ballroom Dance, Line Dancing for Fun & Fitness, Adult Tap Dance, Clogging, Folk Dance and much more.

Check out the Current Fun Times to learn more.


Check out the AARP Sponsored Fitness Park Powered by FitLot and learn more about this new OUTDOOR equipment and the FREE classes that are offered seasonally!

Ready to register? REGISTER NOW
Thank You so much! My mother has cancer and I've been taking care of her and my husband passed away unexpectedly several months ago. I took your class (Line Dancing) as part of my healing process and I just loved it!!!❤️ I plan to be there Tuesday if all goes well! I want to thank you so much for sharing your talents and bringing joy to so many people!! I plan to take another class in the future! Amy M.
Love the humor Phil adds to his expert teaching. (Line Dancing) Drake
They do a great job teaching. (Line Dancing) Jo
The instructor did a fine job. (Ballroom Dance) Brian
So much fun to do with your husband and also with friends (Ballroom Dance) Melissa
Had a great time with Tiffany. Learned the basics of ballroom dance and now I feel like I can feel comfortable next time I am at a wedding. (Ballroom Dance) John
Thanks Melissa! You're so passionate and a great teacher! I love yoga now and look forward to class every week and beyond! Chene H.
Great class (Yoga)-always look forward to it! Margaret N.
I think Melissa is the best yoga instructor I've ever had. I feel so relaxed and flexible after each class. Nokli G.
I really appreciate Kim, my senior yoga instructor. The skills she incorporates helps me maintain my flexibility and strength, very positive experience. Linda W.
Kim is an excellent instructor. She challenges and encourages us. She teaches with fun, enthusiasm and energy. This is combined with care and concern for each of us-Fun and Fitness class! Betty F.
Clogging is great cardio-Betty is patient. Jim M.
Great class (Texas 2 Step) and the instructors were excellent. I learned a lot about dancing especially that I need more classes. Ted J.
Stretch/Flex class price is good. Sandra B.