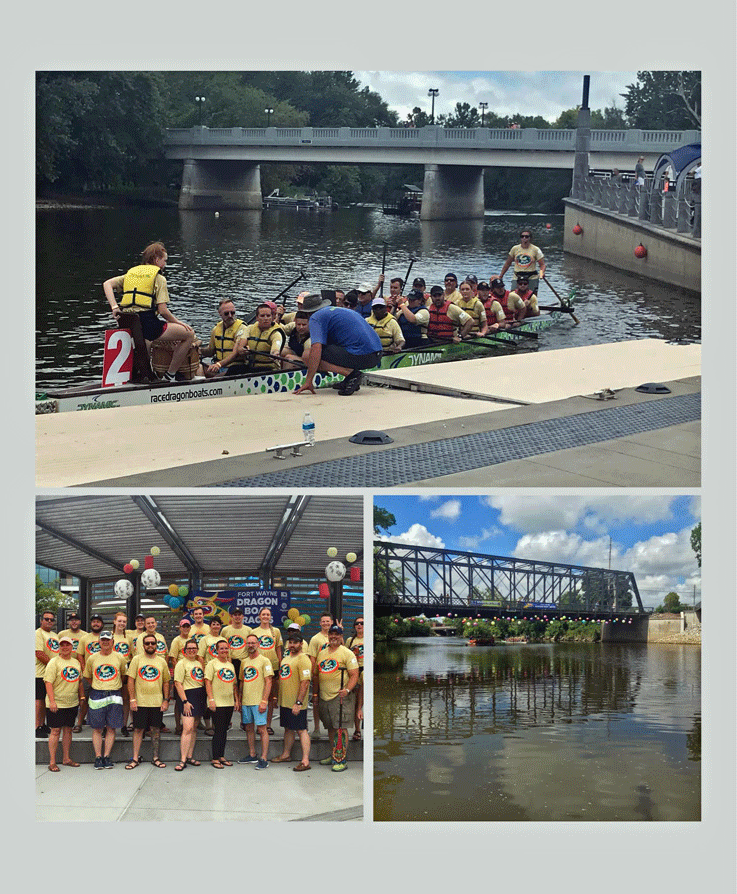 Fort Wayne Dragon Boat Races


Riverfront Fort Wayne and Fort Wayne Parks and Recreation are now planning the 4th Annual Dragon Boat Races on August 4-5, 2023. See below to learn more about how you can be involved!
Check out Parking Options at Visit Fort Wayne.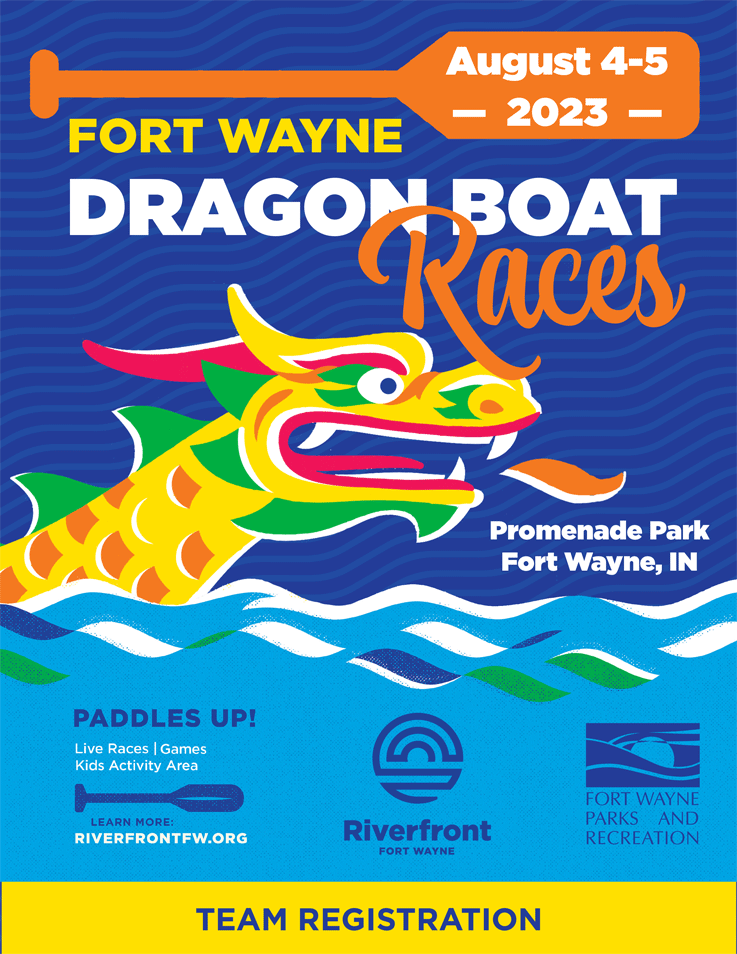 Dragon Boat History
Dragon Boat Racing is a rapidly growing sport that combines rich Chinese traditions, competition, team building exercises, and fun. Often, dragon boats are emblazoned with bright colors, dragon scales, which includes a dragon head and tail. Typical dragon boats are 46' long and feature 20 paddlers, 1 drummer, and 1 steersman. During the course of the race, the job of the drummer is to keep an effective beat in order to synchronize the paddlers. Races are usually between 200-2000 meters and can last up to 10 minutes.
Many of the traditional Chinese elements are still practiced today, such as beating of the drums and throwing rice into the river. A common practice for many Dragon Boat Race opening ceremonies includes a practice known as "Awakening the Dragon". Before each race, the dragon eyes are dotted. It is believed that once the eyes are dotted, the dragon will come to life. We are fortunate to have the opening ceremonies performed by the Fort Wayne Chinese Friends and Family Association.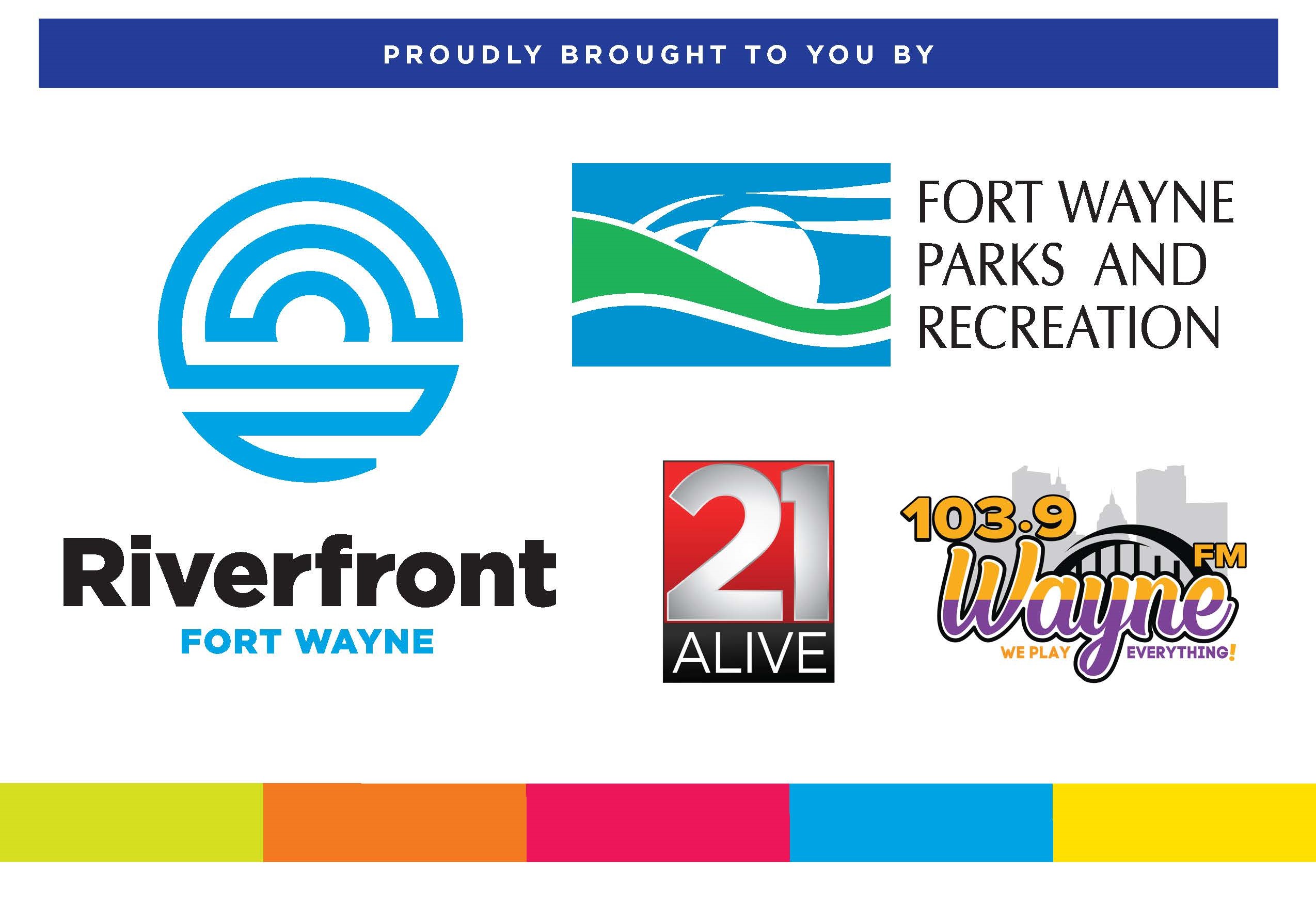 2022 Dragon Boat Team winners are featured below: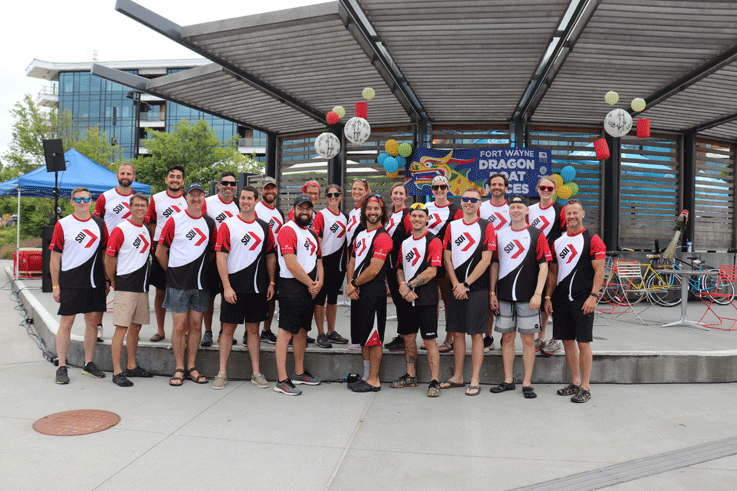 1st place: Steel Dynamics, Inc. SDI Red Team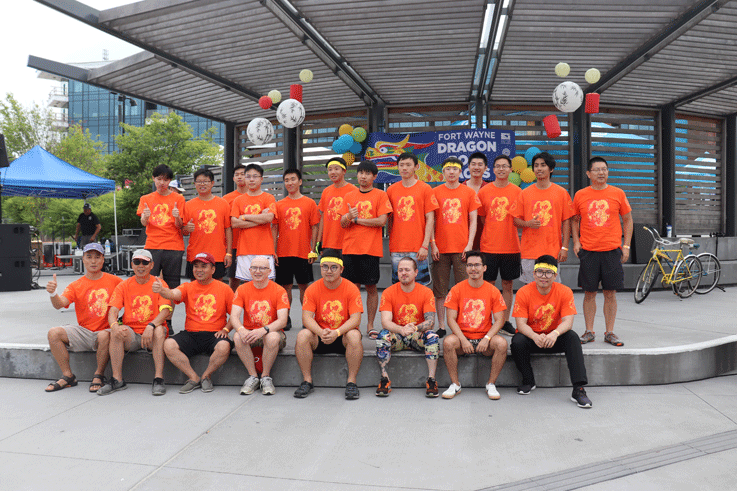 2nd place: Fort Wayne Chinese Families & Friends Association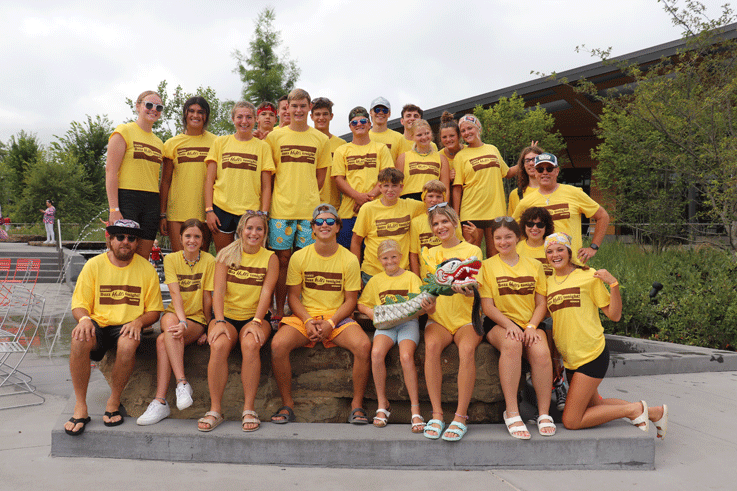 3rd place: Don Hall's Restaurants- Buster Astro's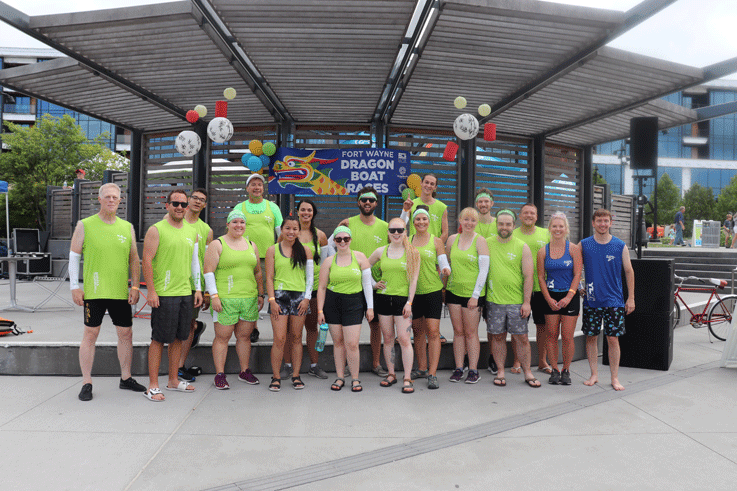 4th place: Young Leaders of Northeast Indiana-Blazing Paddles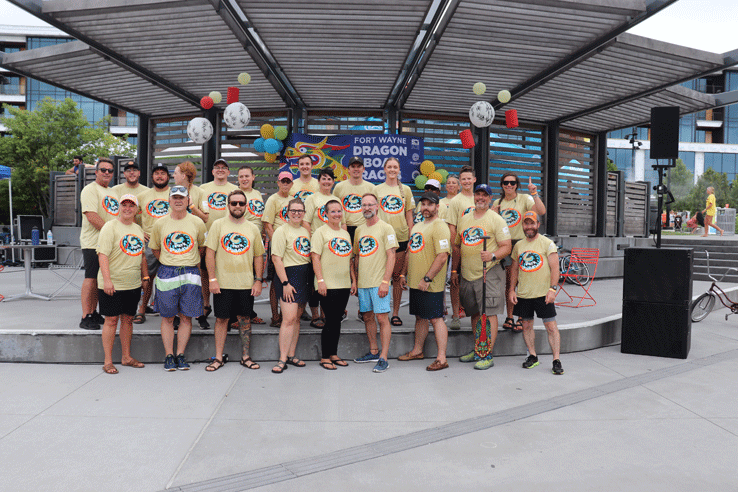 5th place: Fort Wayne Parks & Recreation Department-Park Paddlers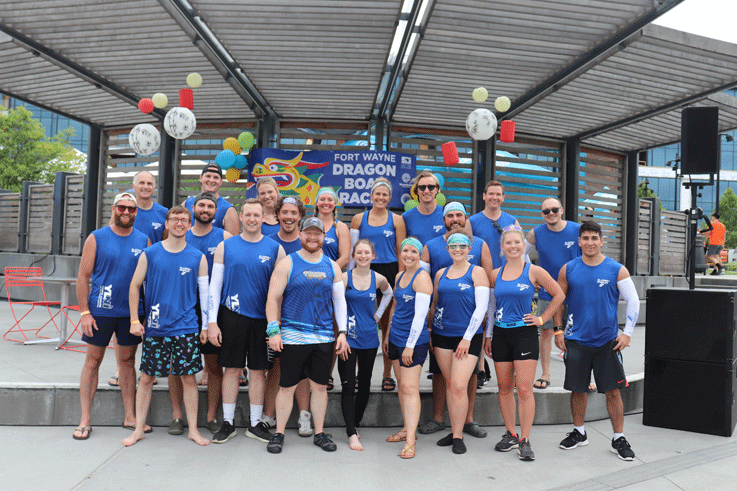 6th place: Young Leaders of Northeast Indiana, Barnes & Thornburg-Paddles of Justice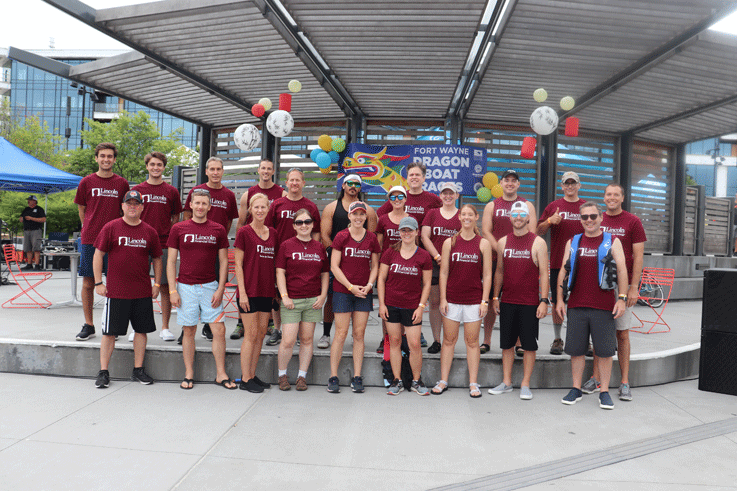 7th place: Lincoln Financial Group-42 Arms of Steel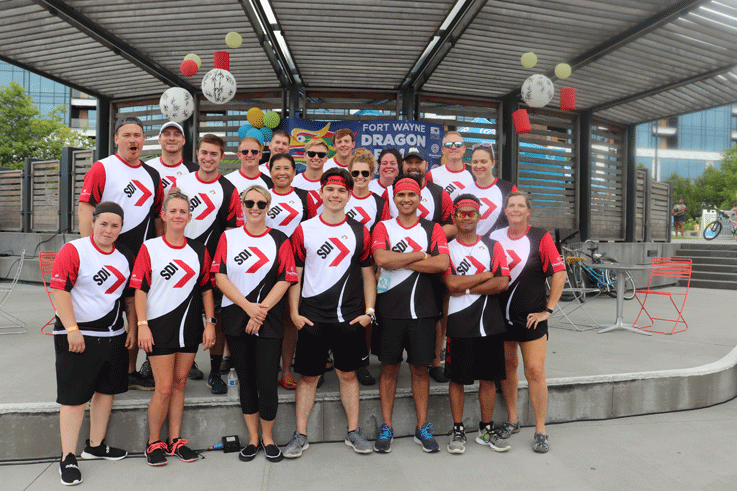 8th place: Steel Dynamics, Inc-SDI Grey Team


2022 Race Results
The 2022 Race Results are now available!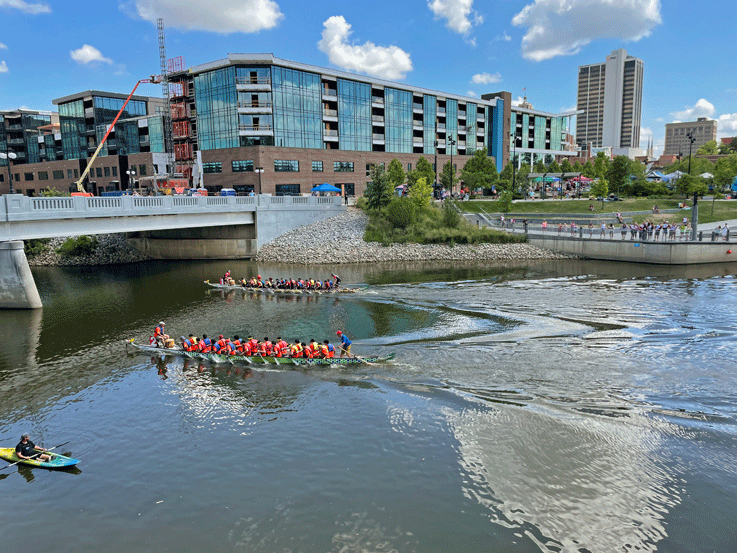 2022 Event Photos

Enjoy some photos below from the 2022 River, Set, Go! event. Be sure to follow us on social media to see additional photos and information.