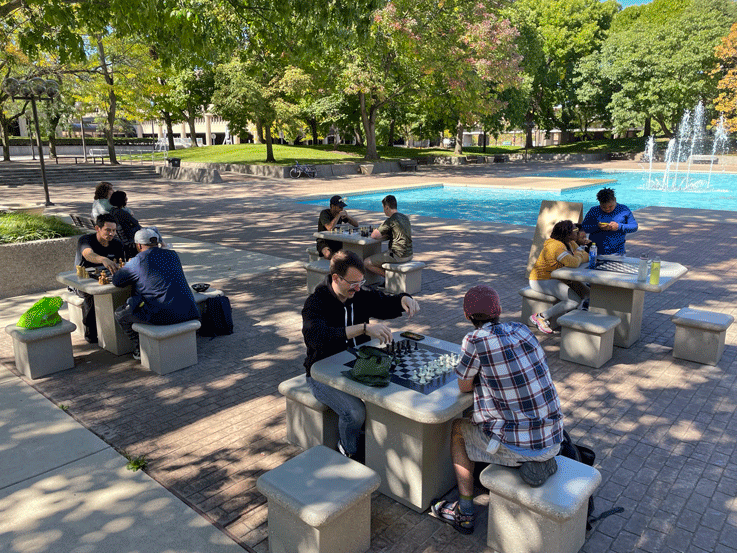 Freimann Square
Size in acres: 4.6
Since 1971
Freimann Square is located at 200 East Main Street. For more detailed location information, check out the General Park Map or the Freimann Square Map.






History
Freimann Square was funded in large part by the posthumous donation of Frank Freimann, the former president of Magnavox Company. In 1971, Mr. Freimann's gift was used for actual park development while a federal grant provided the land for this downtown oasis.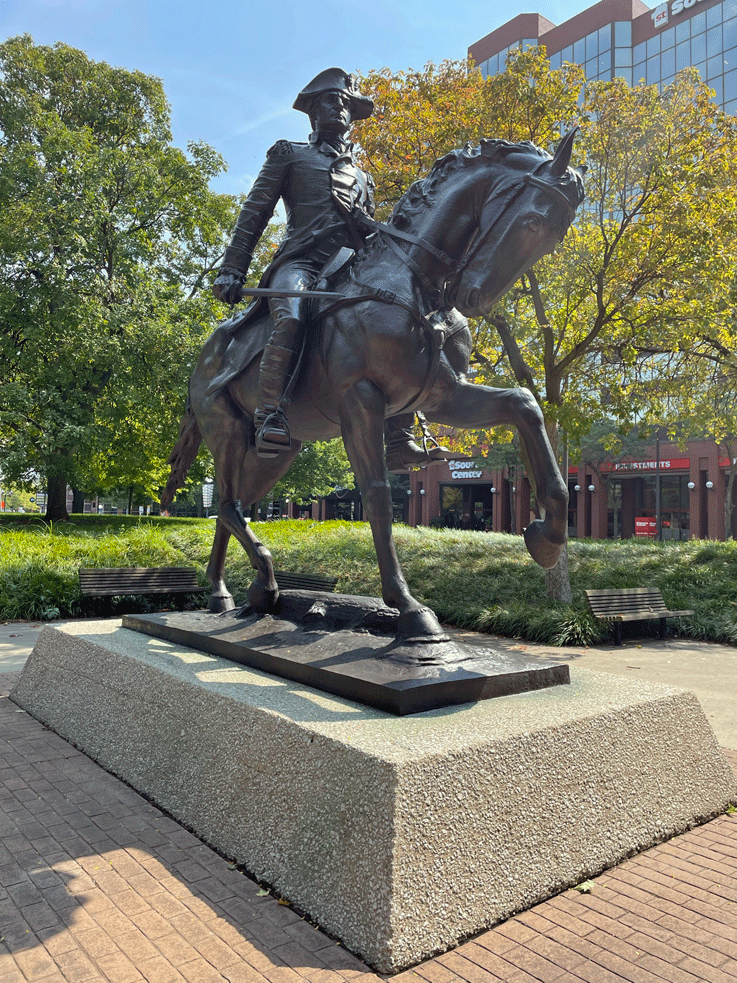 Visitors can enjoy the colorful fountain, majestic statue of General Anthony Wayne, and the beautiful foliage on the square.


Summer Color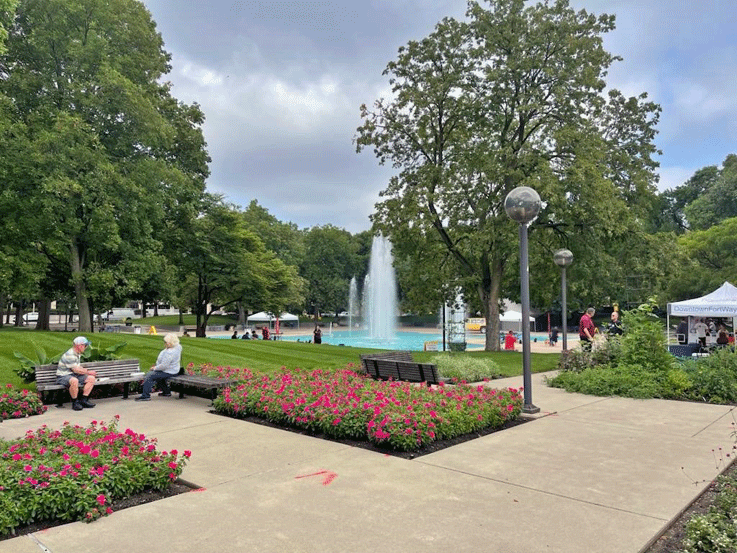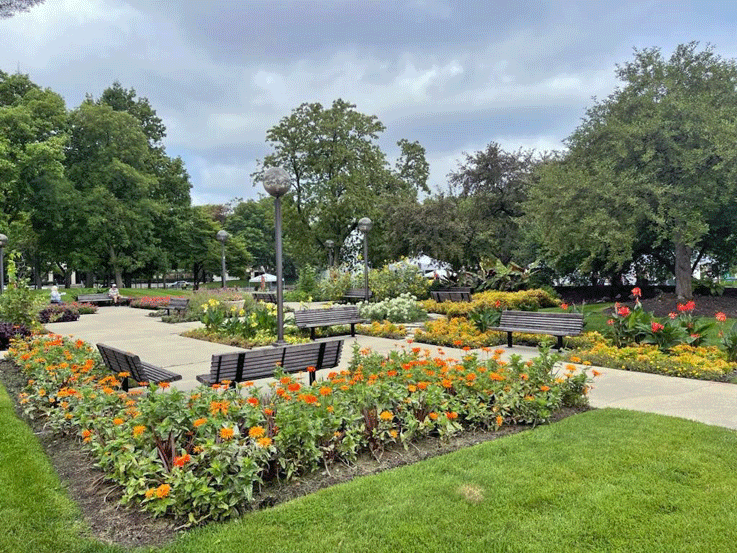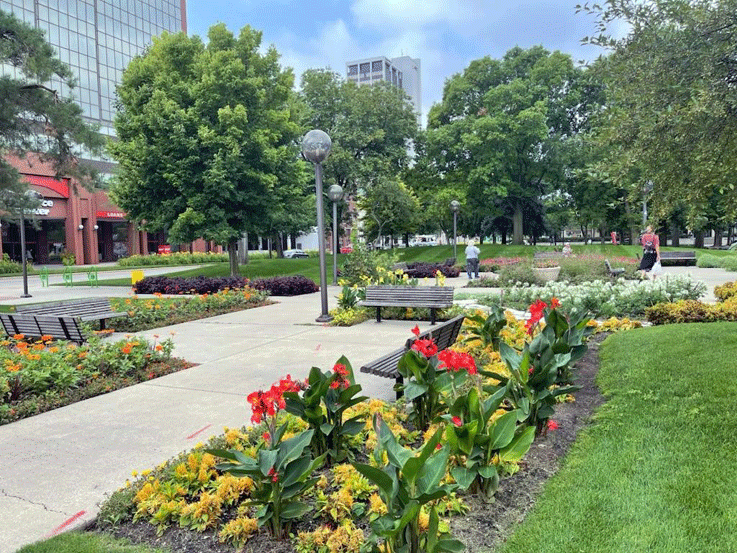 Chess in Freimann Square
Opening Day

In the fall of 2022 four chess tables were installed with seating on the Main Street (south) side of the Freimann Square Fountain. All four tables feature chess boards painted on the surfaces. Players can bring their own chess pieces and walk, bike, drive or ride to the centrally located park to enjoy a fun and beneficial game of chess in a beautiful setting. Read more...