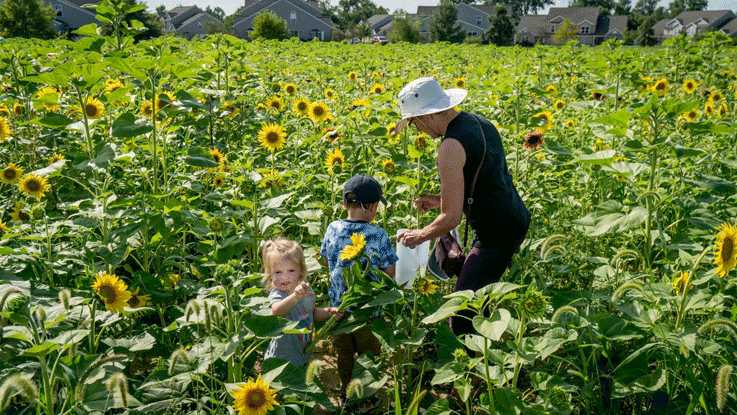 Photo by Denny Beck



Please note that the 2022 U-pick flower field is now CLOSED for the season. Check back in the spring on what we have planned for 2023.

Ready to pick Zinnias? Watch the video first and learn the best way.



You've picked your flowers. Now what?
Watch the video on how to keep your flowers looking fresh!




Multiple Flower Fields

Have you wondered about the Flower Fields at Salomon and want to learn more? Please watch the video.
Animal Enrichment Hour
Check out our Animal Enrichment Hour Episodes!

Animal Enrichment Hour: Episode 2
Want to see more Salomon Farm Park Videos?
Check out the following links:
Check out the latest Salomon Farm cooking video: https://youtu.be/GwZ5mrOd6jo
Check out this video of Fort Wayne favorite field being planted: https://www.facebook.com/SalomonFarmPark/videos/708015143385340

Faces of the Farm-Janica, Flax and Fleecers



Faces of the Farm-Blacksmiths



Fiber Arts Festival 2021 video

Although the Fiber Arts Festival is over for 2021 there are plenty of videos to watch to get your inspired for next year!




Natural Dyes



Drop Spindles
Spinning Wheels



Weaving