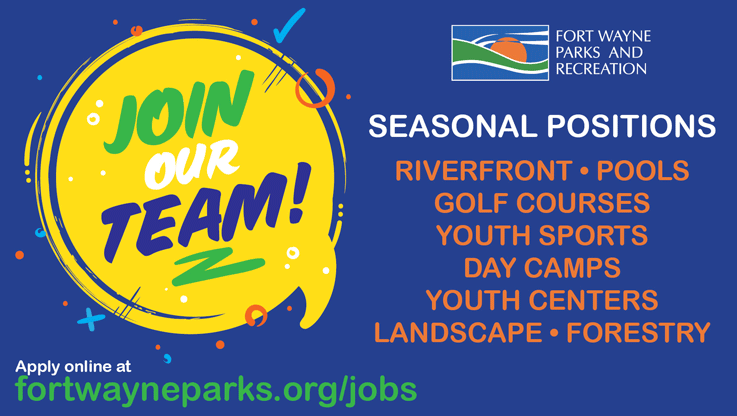 Looking for a seasonal job?
We still have many seasonal jobs available for this summer! Please check out our Park Jobs link to learn MORE about job openings and Pop-Up job recruitment events!
2022 Fort Wayne City Tennis Championships: Tournament

Please review the Tournament Changes and then check out the City Tennis Championship flyer! If you have any questions, please e-mail: This email address is being protected from spambots. You need JavaScript enabled to view it.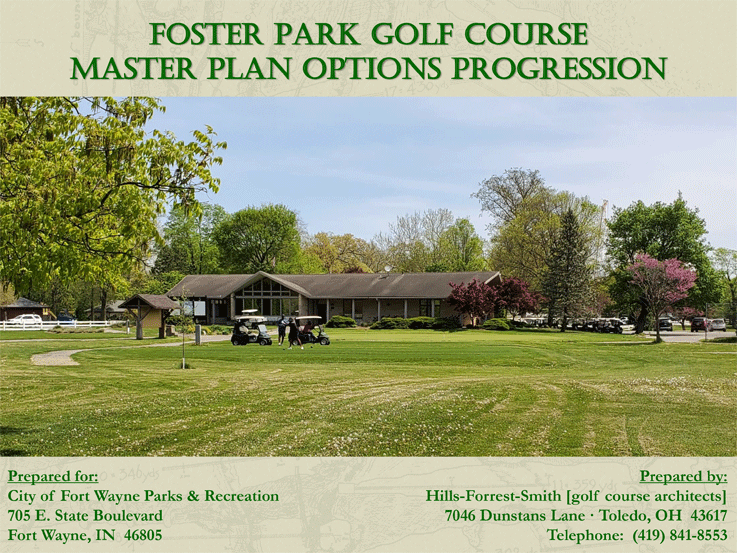 Thanks for the input on the Foster Park Golf Course Design! Foster Park Golf Course Renovation-Conceptual Plan "E" was selected and being further refined. In addition, please share your thoughts on the survey below.

NOW AVAILABLE

Foster Park Golf Course Master Plan Survey




Check out the 2022 Theatre line up flier. Check out the Foellinger Theatre link to learn more and to purchase tickets!
Summer Camp Brochure & PODS Information
The Summer Camp Brochure is NOW on-line! Register TODAY. See the Camp link to learn more about each particular Adventure!
Franke Park Day Camp, Farmin' Fun Day Camp and Camp ACTIVenture camps are all full. However, we are taking names for waiting lists.


Check out the Advanced Camper brochure (ages 12-18).
Interested in learning more about PODS? Check out the PODS link and view the brochure! PODS will be offered for 7 weeks this summer for ages 5-13 year olds with 20 different themes! Register TODAY


Fun at the Youth Centers


Register now for the SUMMER FUN WAIT list at Cooper, Jennings or Weisser Youth Centers

ALL YOUTH CENTERS ARE CURRENTLY FULL.
IF YOU COMPLETE A REGISTRATION FORM for COOPER, JENNINGS, OR WEISSER, YOU WILL BE PUT ON THE WAITING LIST.
IF AND WHEN A SLOT OPENS UP, YOU WILL BE CONTACTED IN THE ORDER OF REGISTRATIONS RECEIVED.

McMillen Park Community Center is FULL for the Summer. Check back in the fall for information on registering for the school program.
Free Lunch Sites
If you are looking for free lunch sites this summer, check out the FWCS link: https://www.fwcs.k12.in.us/headlines/19409

NOTICES FOR VISITORS TO PARKS AND RECREATION FACILITIES:


The Fun Times

The Fun Times is a guide that is updated four times a year. Read more to learn how to be added to the mailing list.