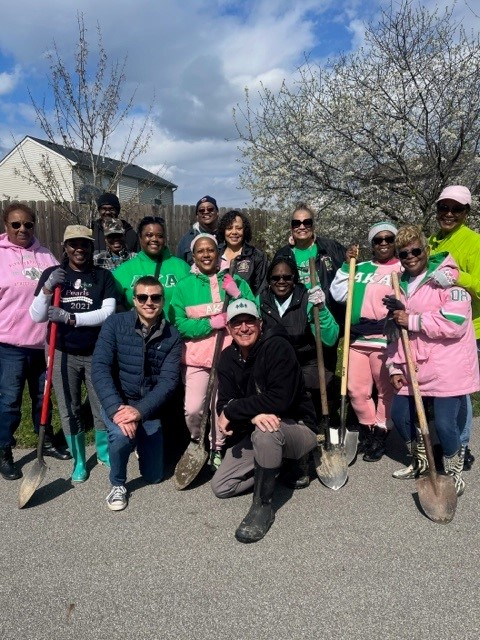 Greenway Rangers
Are you a frequent trail user with an interest in promoting safe and enjoyable trail experiences? Learn more about becoming a Greenway Ranger!
Volunteer Rangers are a vital link to the smooth operation of the Fort Wayne Area Trails network - they act as the eyes and ears for the trails and the staff that manages them! Each Ranger regularly checks a 1/2 mile to 1 mile section of the trail. He or she checks this section at least once per week from April through October. Rangers look for problems with illegal dumping, graffiti, litter, flood control concerns, safety concerns, etc.

The Ranger reports any maintenance and safety concerns to the Program Manager for Greenways and Trails. Volunteers have to undergo an application process that includes a background check. The candidates also receive training about the trail network, safety concerns to keep an eye out for and general ranger duties. Finally, the Ranger is given a Greenway Ranger safety vest, access to trash bags, gloves and trail brochures. In order to volunteer as a Greenway Ranger, you must be 18 years old.

For more information about the Greenway Rangers Program, please email the This email address is being protected from spambots. You need JavaScript enabled to view it. or call 427-6228.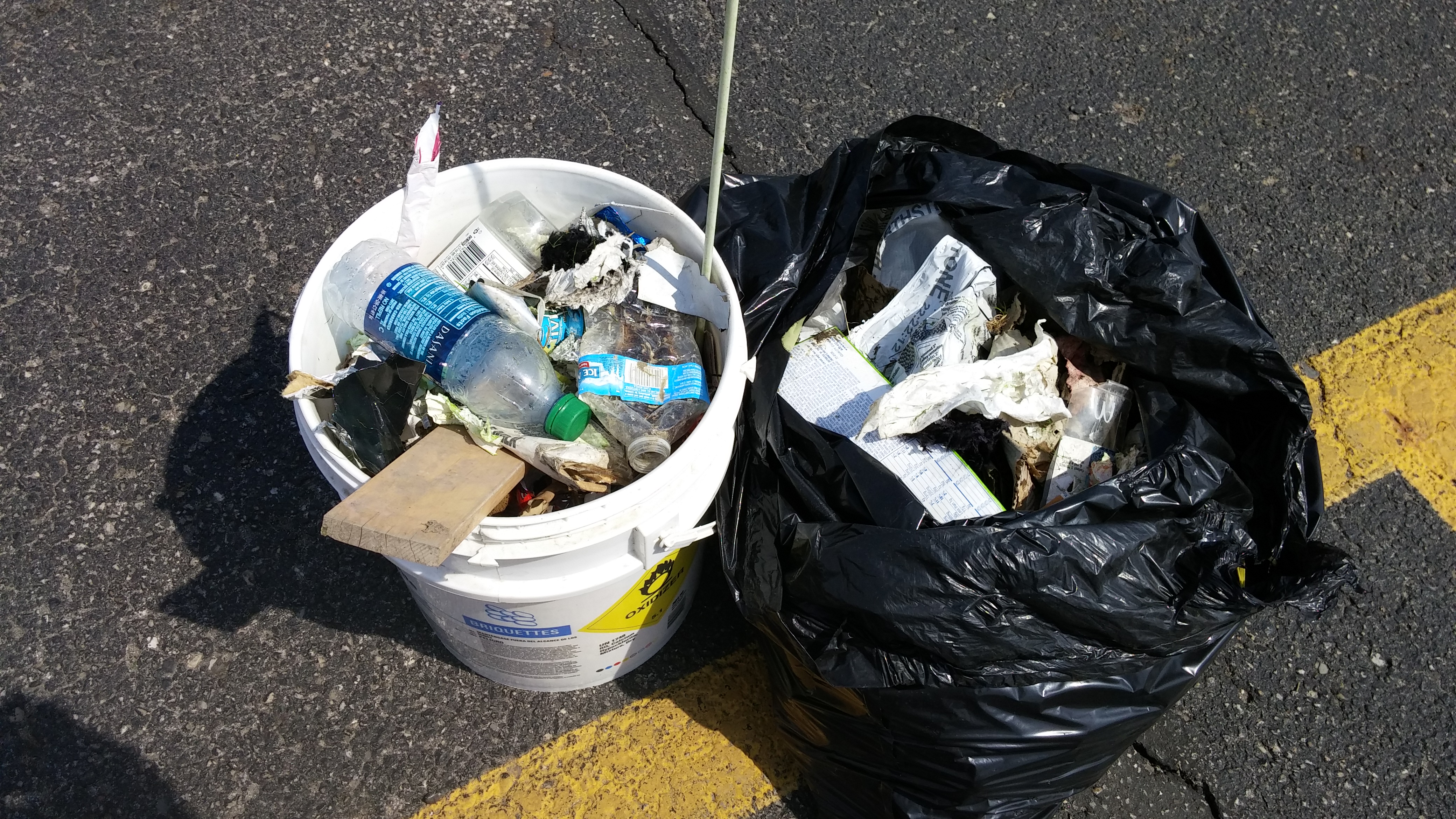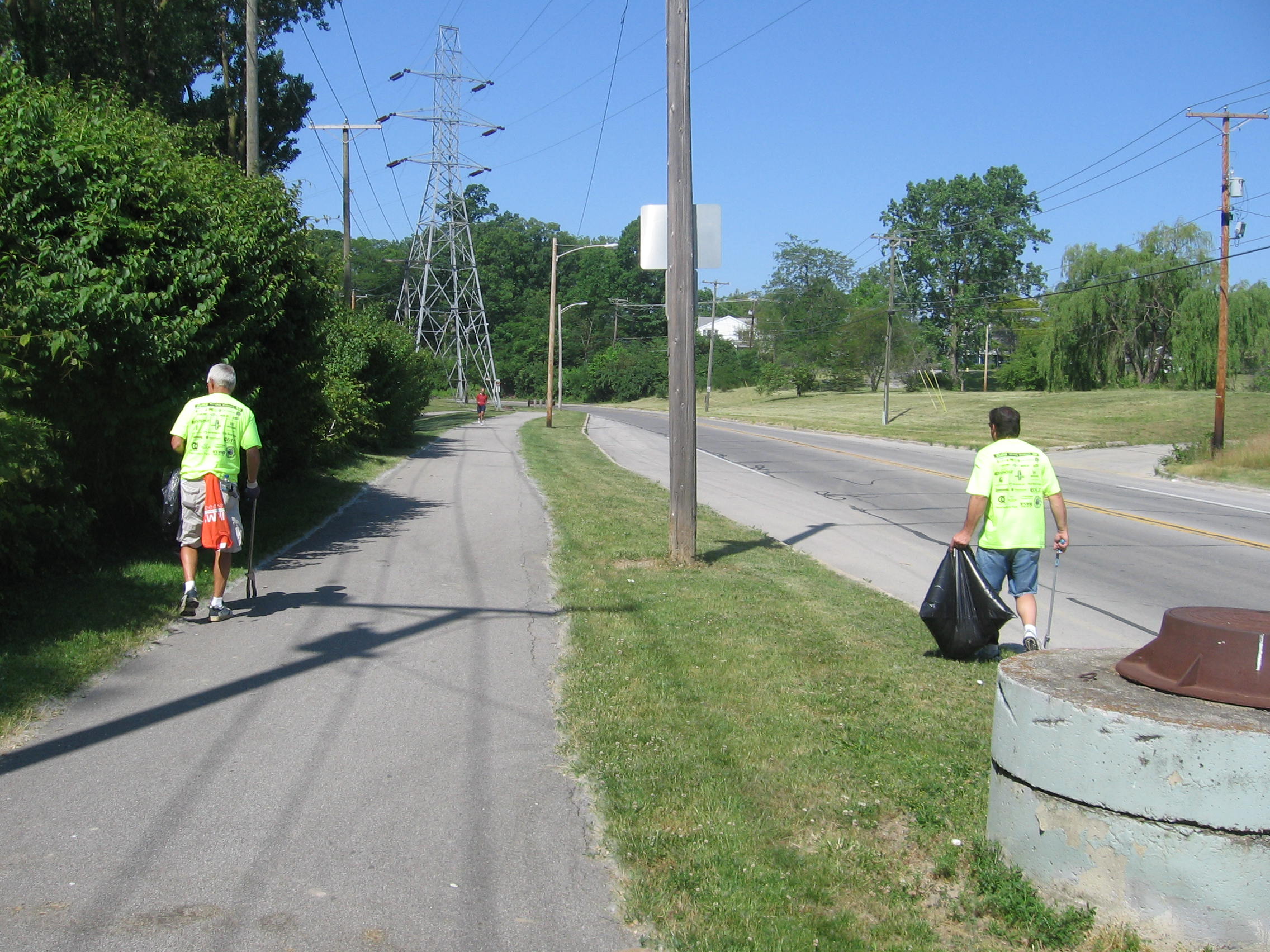 Adopt A Greenway

This program gives citizens an opportunity to make a difference in the community and to take ownership in a very valuable community resource. As we build more trails in the future, we will need more groups to adopt these new additions to the trail network.
This is a program similar to the Adopt A Highway program where organizations agree to adopt a two mile section of the Fort Wayne Regional Trails network and clean it three times a year for a two year period. In exchange for their assistance, a sign is placed along their section recognizing the group.

Currently, there are a couple of sections that are open for adoption. If you are interested in participating in this program please contact the This email address is being protected from spambots. You need JavaScript enabled to view it. or call 427.6228 to learn more about the open sections or have your name placed on a waiting list for a specific future opening.
Thanks to current participants:
Knights of Columbus
Amazon
Ash Brokerage
Asher Agency
Illsley Place Neighborhood
Waynedale Trails & Sidewalk Initiative
Boy Scout Troop #430
TRC
LFG
Alpha Kappa Alpha Sorority, Inc.
Ash Brokerage
Fort Wayne Running Club
Fort Wayne Trails, Inc.
Covenant Church
Simple Nature Candles
Canterbury MS
Robinson Chapel
Smith Academy For Excellence
L3 Harris
Mona Will and Robin Mitchell
Little Turtle AAZK & Fort Wayne Children's Zoo
Three Rivers Velo Sport
Design Collaborative
Parkview Randallia Lab
Elevatus Architecture
Felderman Design-Build
Jorgenson YMCA
Parkview YMCA
Plymouth Congregational Church
Buchanan Hauling and Rigging, Inc.
122nd Fighter Wing Presidents Council
University of St.Francis Physician's Assistant Program
Atlas Chiropractic of Fort Wayne
For Current Adopt-a-Greenway Groups:
1. Participants must digitally sign this online waiver or this hard copy group waiver before each cleanup.
2. After each cleanup, use this form to submit your cleanup evaluation.