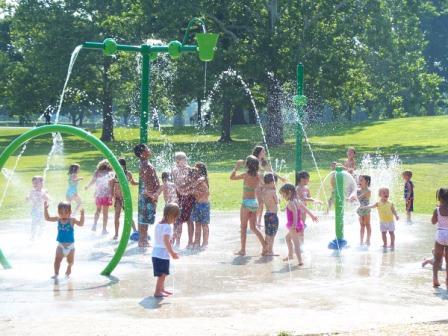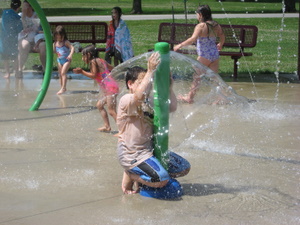 Splash Pad Information
Splash Pads are now CLOSED for the season and will open Memorial Day weekend, 2023.


The Department offers 9 splash pads for your enjoyment:
Memorial
McCormick
Waynedale
Shoaff
Buckner
Robert E. Meyers
Taylor's Dream Boundless Playground
Franklin Park
Promenade

There is an activation bollard (green) that needs the top touched and the water will run for a 4 minute cycle. Simply touch the bollard again for more fun! The use of the Splash pads is FREE!

Please note, dogs are not allowed within 100 feet of any Splash pad. This is for the safety of park users.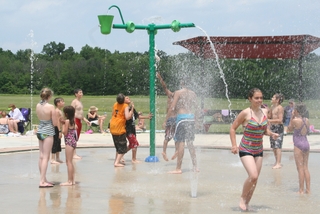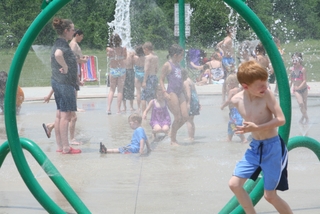 Splash Pad Hours

Splash pads are operational 9 am-9 pm daily during the season.

The season typically runs from Memorial Day to early fall depending on the weather. The Splash Pads are now CLOSED for the season.

Please see the chart below for hours by Splash Pad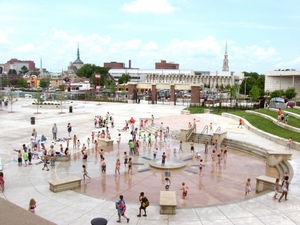 Daytime photo of Robert E. Meyers Park
Photo credit to: LandPlan Group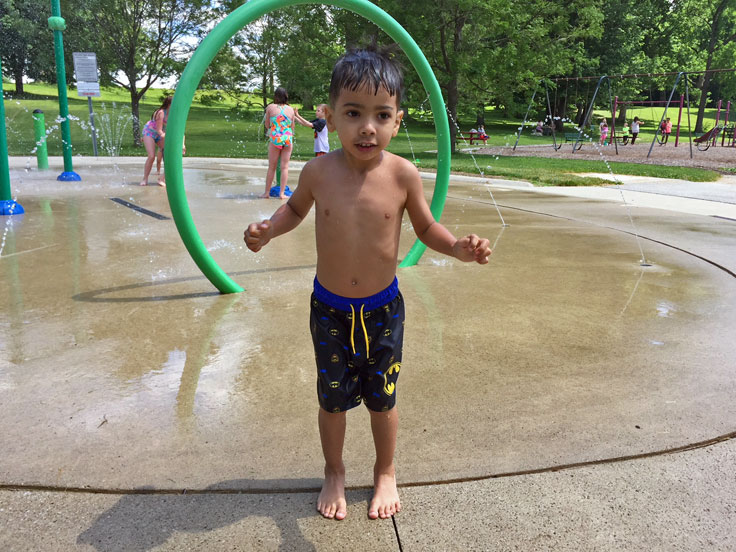 We offer 9 Splash Pad's for your enjoyment. Check out the information below:

Buckner
6114 Bass Road
Directions

Franklin School Park
Address: 1903 St. Marys Avenue

Kreager Park
North River Road
Directions

McCormick
2300 Raymond & Holly
Directions

Memorial
2301 Maumee & Glasgow
Directions

Promenade Park
202 W. Superior Street
Map
Robert E. Meyers Park
Inside North Gate of Parkview on Jefferson Blvd.
Hours: Open to public Monday-Friday, 9 am-5 pm (on days without scheduled events)
Directions

Shoaff
6401 St. Joe Rd.
Directions

Waynedale
2900 Koons & Elzy St.
Directions