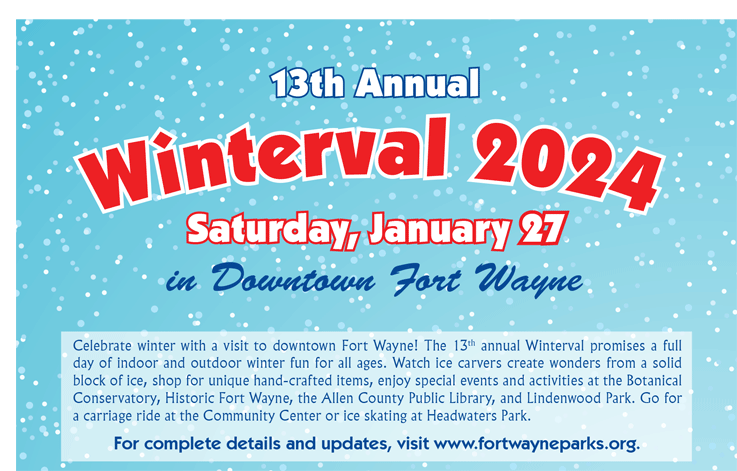 Check out the full Winterval activities on the Winterval Poster or the Winterval Program (the program includes a downtown map and description of each event)! Have fun!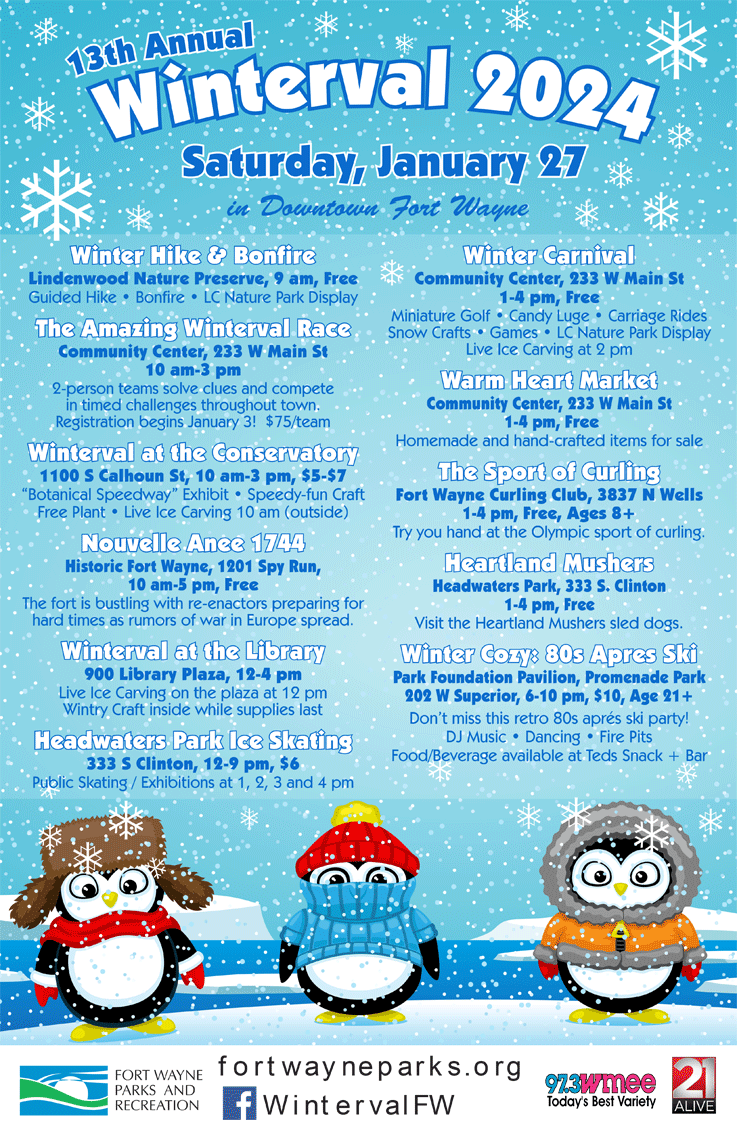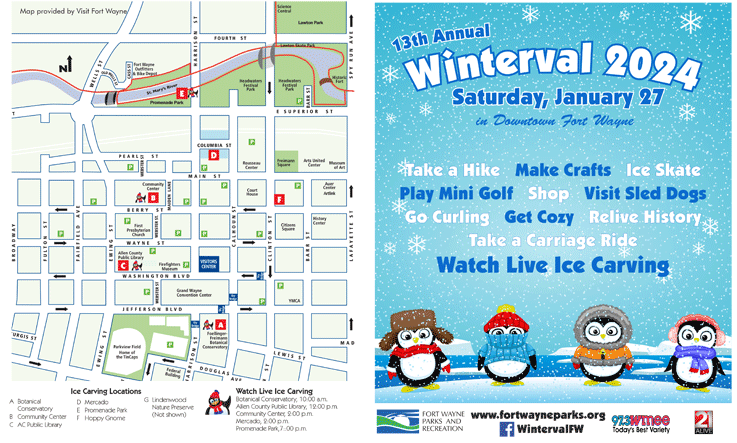 Media Sponsors: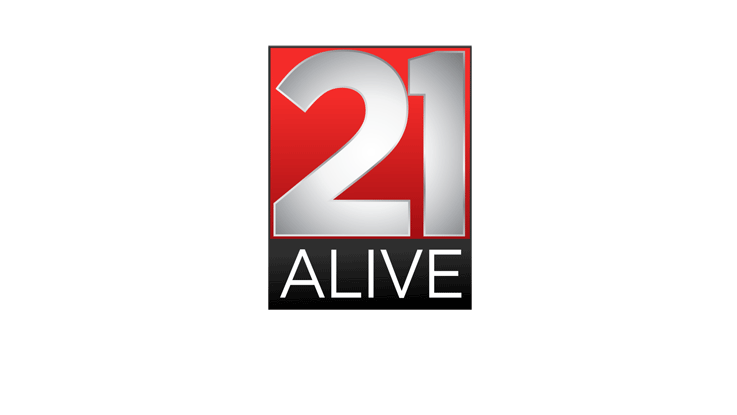 Be "in the know" with a complete list of all the Winterval activities! See the Winterval Poster link for additional information.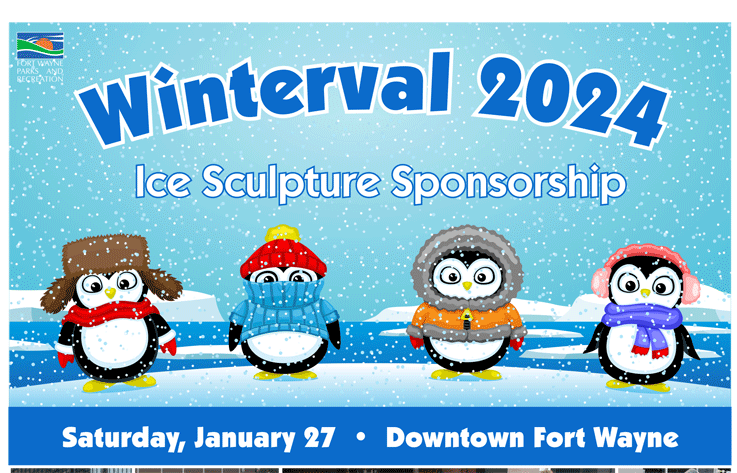 Are you interested in sponsoring an Ice Carving?
Area businesses are invited to put themselves on ice by being a part of the Frozen Fort Ice Art exhibit.
*Professional carvers will transform the blocks of ice into beautiful works of art throughout the day.
*Your business can purchase ice carvings which display your business logo, an object that represents your business, or a theme of your choice.
*Each ice block is approximately 20" wide x 10" deep x 40" tall, but that's only the minimum size the carvers work with. If you wish, the ice artists can put several blocks of ice together to form a much larger sculpture for your business.
The Frozen Fort Ice Art Sponsorship Form is NOW available! Questions? Contact Patti Davis, 260-427-6465.



Ice Carvings
Watch professional carvers create ice sculptures before your eyes! Ice sculptures created by Ice Creations in Napolean, Ohio.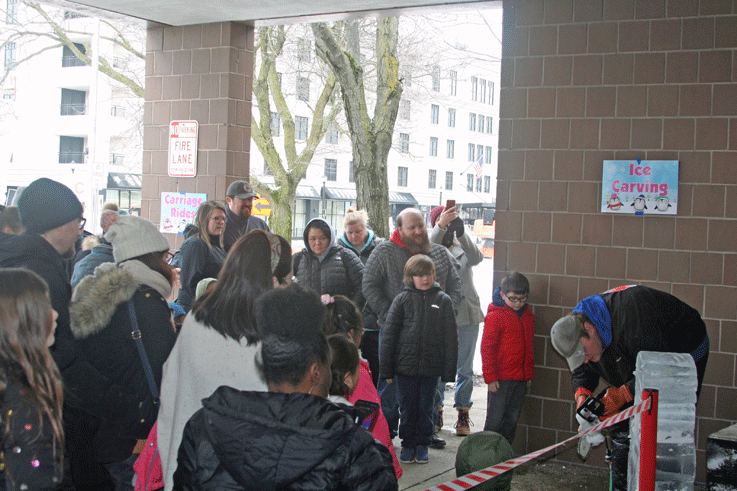 Live Ice Carvings
Live ice carvings can be found at the following locations and will be outside & free!

10 am Winterval at the Conservatory (1100 S. Calhoun Street)
12 pm Allen County Public Library (900 Library Plaza)

2 pm Winter Carnival at the Community Center (233 W. Main)
7 pm Winter Cozy at Promenade Park (202 W. Superior Street)



Pre-Sculpted Ice Carvings

Pre-sculpted ice carvings can be found at the following locations:
Lindenwood Nature Preserve
600 Lindenwood Ave.

Community Center
233 W. Main St.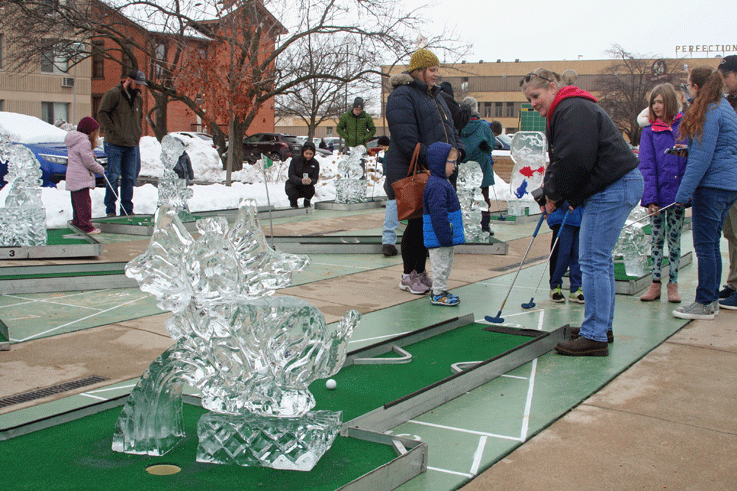 Winter Carnival
A "Winterval" Event
Saturday, January 27, 1:00-4:00 p.m.
Community Center, 233 W. Main St.

Beat the winter blahs by bringing the whole family out for snow crafts and activities, a live ice carving, carriage rides and a miniature golf course sculpted from ice. Be sure to bring the kids to our Candy Luge to satisfy your sweet tooth! Best part is it is all FREE!



Sponsor the 2024 Winter Carnival! Contact Patti Davis at 260-427-6465.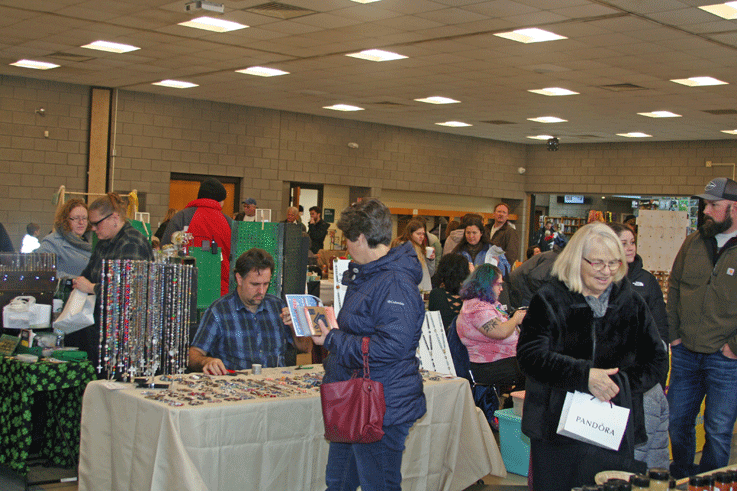 Winterval's Warm Heart Market
1:00-4:00 p.m.
The Community Center
233 W. Main Street


Take a break from the outdoor activities and enjoy time spent inside browsing homemade and uniquely hand-crafted items and other merchandise at our market.


Anyone interested in vending at this event, please contact Linda Falater at 260-427-6466 or This email address is being protected from spambots. You need JavaScript enabled to view it.for an application.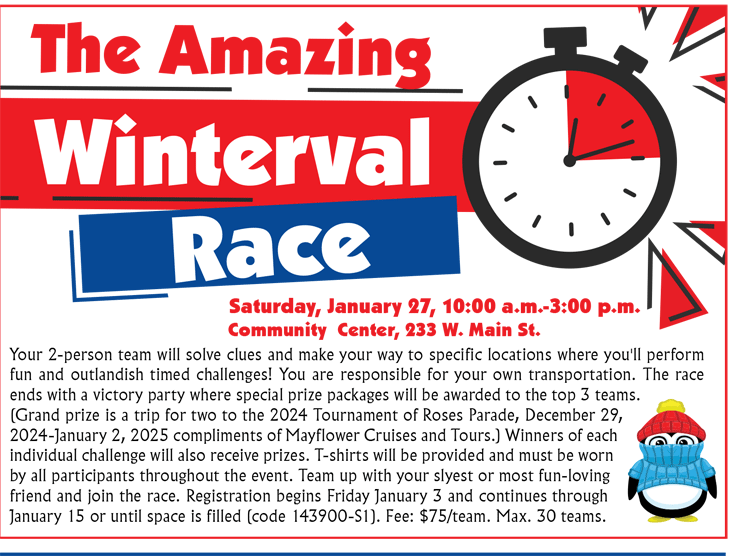 A special thank you to the Indiana Donor Network for their sponsorship of The Amazing Winterval Race!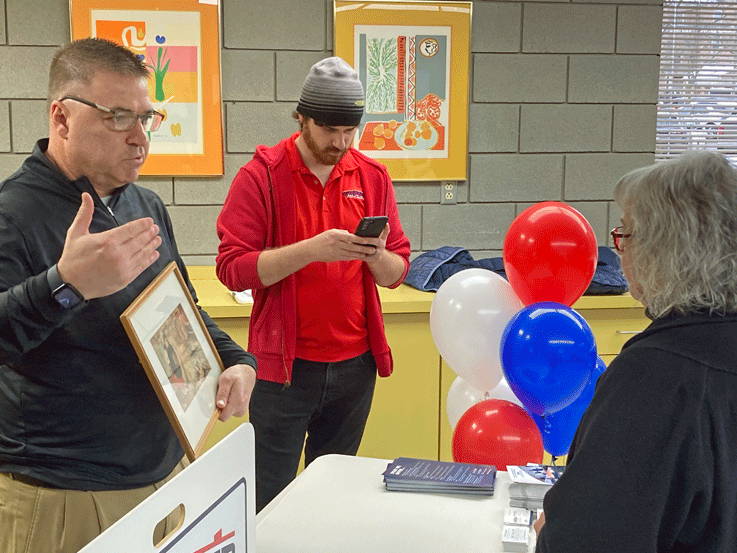 The Antique Road Show
Community Center, 233 W. Main St.
1-4 pm Free Event
What are they worth? Bring in your comic books, coins, pottery, autographs, vintage video games or jewelry and have them appraised by Scheerer McCulloch.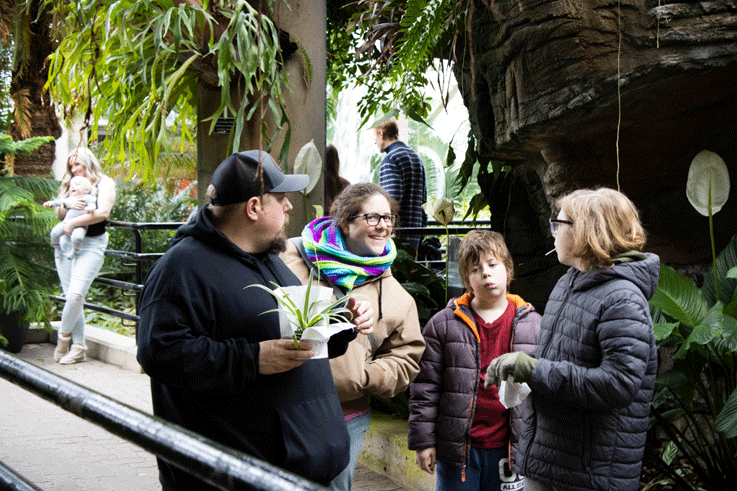 Winterval at the Conservatory
Saturday, January 27, 10:00 a.m.-3:00 p.m.
Live Ice Carving at 10:00 am
Botanical Conservatory, 1100 S. Calhoun St.


Festivities at the Botanical Conservatory include a live ice carving sculpted outdoors and on display near the main entrance. Regular admission fees apply to indoor festivities including a speedy-fun craft, plant giveaway and exploration of the "Botanical Speedway" winter exhibit.
Check out the: Botanical Conservatory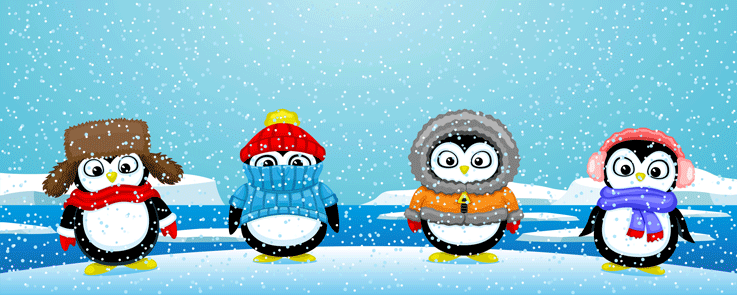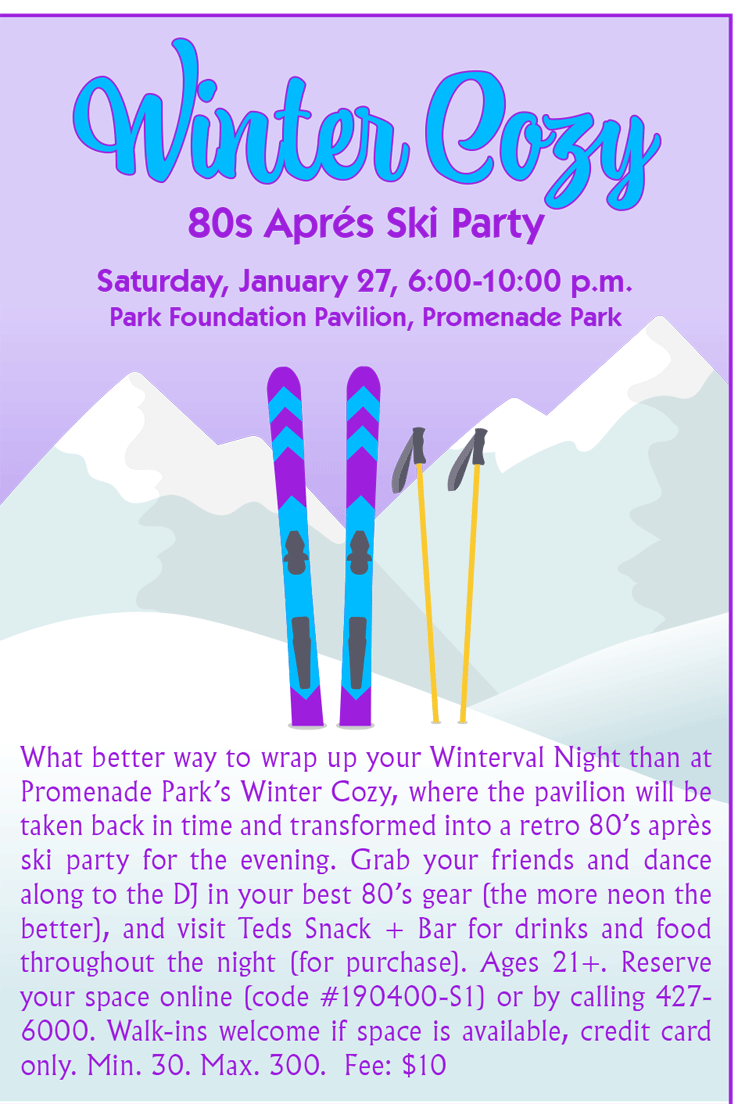 Purchase Winter Cozy tickets today!!!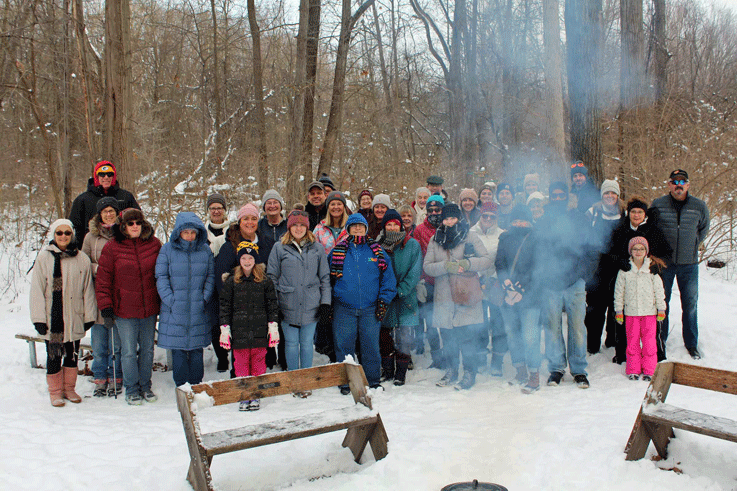 Winterval Hike and Bonfire
Saturday, January 28, 9-10:30 am, Free
Lindenwood Nature Preserve, 600 Lindenwood Avenue


Bundle up and enjoy a quiet morning hike in the woods and warm up at the bonfire with our friends from LC Nature Preserve before you head out for other Winterval activities. FREE. All ages welcome!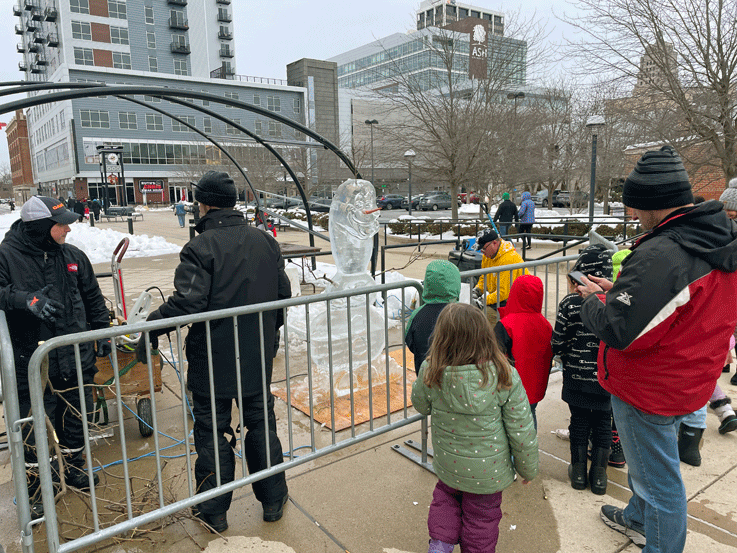 12:00-4:00 pm
Allen County Public Library


Stop by and watch the live ice carving on the plaza at 12:00 p.m. then come inside for a wintery craft while supplies last. Free event.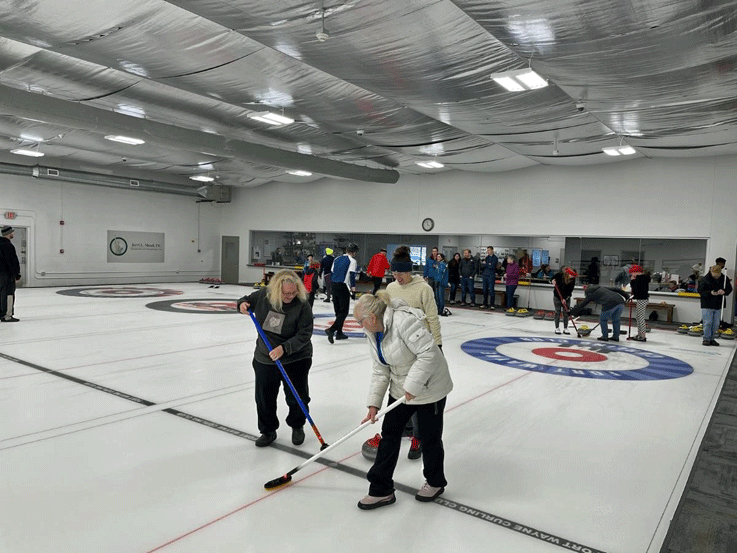 The Sport of Curling
1-4 pm
Fort Wayne Curling Club, 3837 N. Wells St.
Come try your hand at this Olympic sport! Liability waivers are required of all participants. Ages 8-adult. Free event.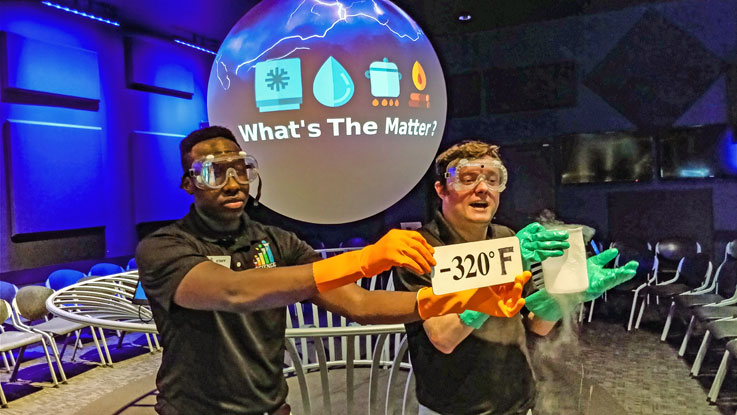 Winterval at Science Central
10 a.m.-5 p.m., $ 12 admission. Please note: Science Central offers $2 off admission for the Last Saturdays of each month.

Science Central, 1950 N. Clinton St.


WHAT: Visit Science Central
WHEN: Saturday, January 27, 2023 from 10am-5pm

WHERE: Science Central, 1950 N. Clinton St.
DESCRIPTION: Chromatography Snowflakes, CO2 Bubbles, and Liquid Nitrogen Demonstrations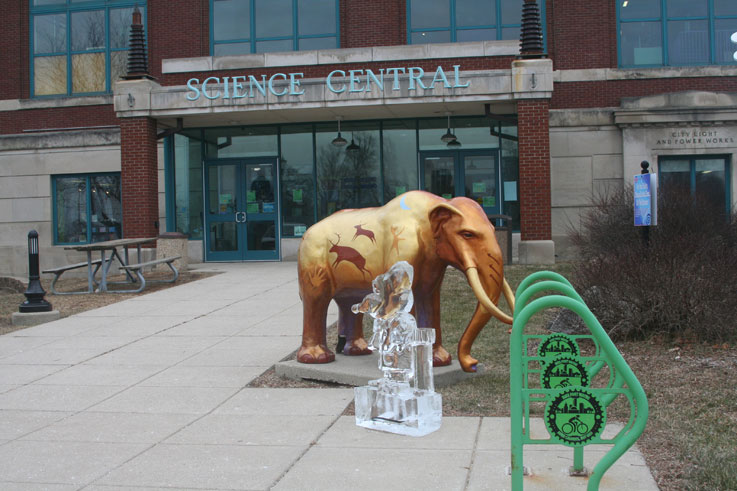 Please check out how to purchase tickets prior to visiting Science Central.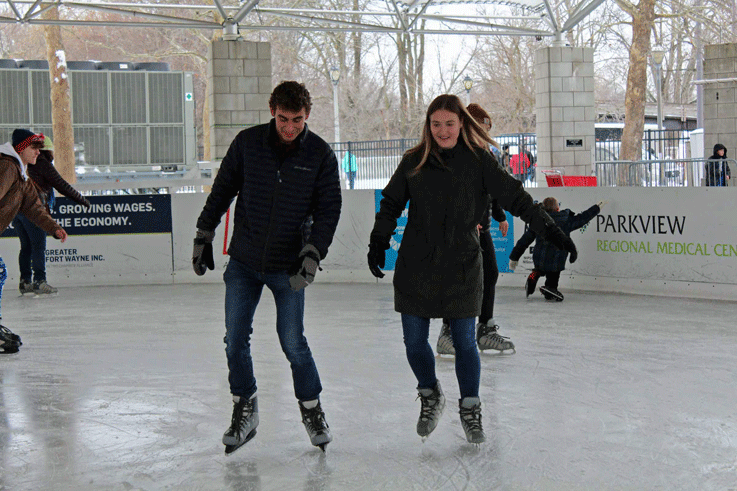 Headwaters Park Ice Skating and Exhibitions
12:00-9:00 pm
Headwaters Park East, 333 S Clinton Street

Lace up those skates and make ice skating a part of your Winterval Fun or just come to watch local ice skaters from the Fort Wayne Ice Skating club perform short exhibitions at 1:00, 2:00, 3:00 and 4:00 p.m. Admission $4-$6 (skate rental extra)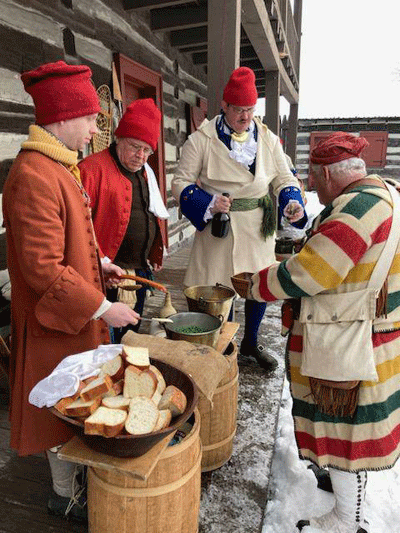 Nuvelle Annee 1744 – Empire on the Eve of Conflict
Saturday, January 27, 10:00 a.m.-5:00 p.m.
The winter of 1744 draws ever closer. Rumor is that war has begun anew in Europe. His Most Christian Majesty and the Kingdom of Prussia dispute the succession of the Throne of Austria. Now Britain has been drawn into conflict, which means it is only a matter of time until aggression comes again to the Colonies. The coming of this new war meant shortages, disruption of trade and strained relations with the Native Tribes. What will happen when there are no goods in Le Magasin? Can the new leaseholder of the Post ever regain his investments in trade profits? Scarcity and uncertainty loom on the horizon for Post des Myaamia in 1744!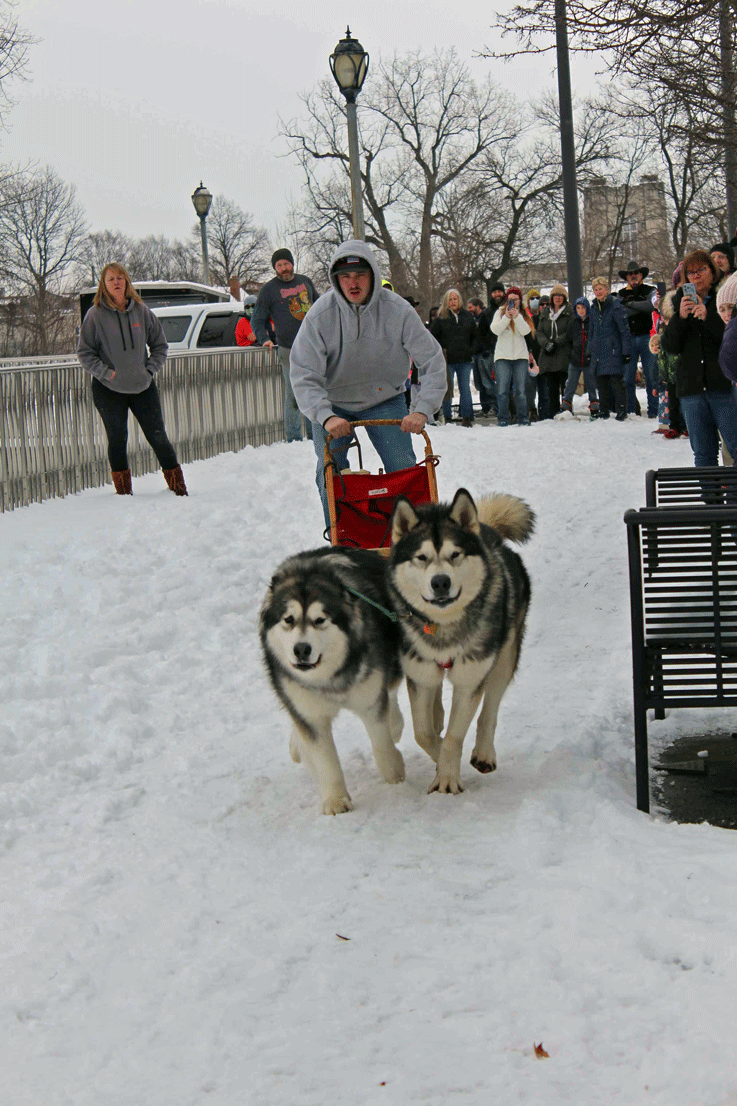 Heartland Mushers
1:00-4:00 pm.
Headwaters Park, 333 S. Clinton


Visit the Heartland Mushers sled dogs at Headwaters Park, next to the skating rink. Hope for snow and watch the dogs run with sleds in the park. Free event.






Photo highlights of previous Winterval's!