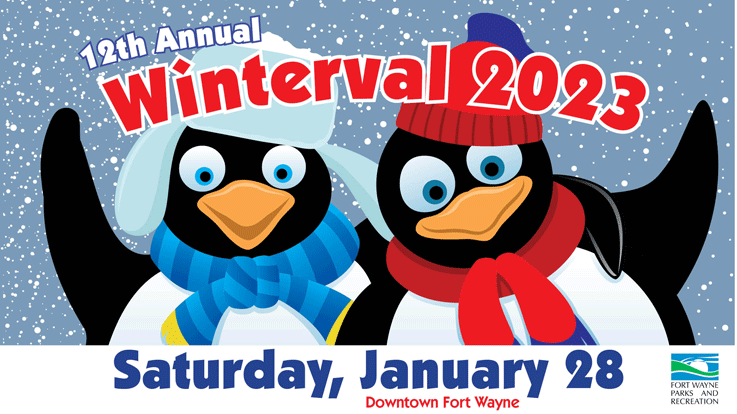 Celebrate winter with a visit to downtown Fort Wayne! The 12th annual Winterval promises a full day of indoor and outdoor winter fun for all ages. Watch ice carvers create wonders from a solid block of ice, shop for unique hand-crafted items, enjoy special events and activities at, the Botanical Conservatory, the Old Fort, the Allen County Public Library and Science Central. Go for a carriage ride at the Community Center or ice skating at Headwaters Park.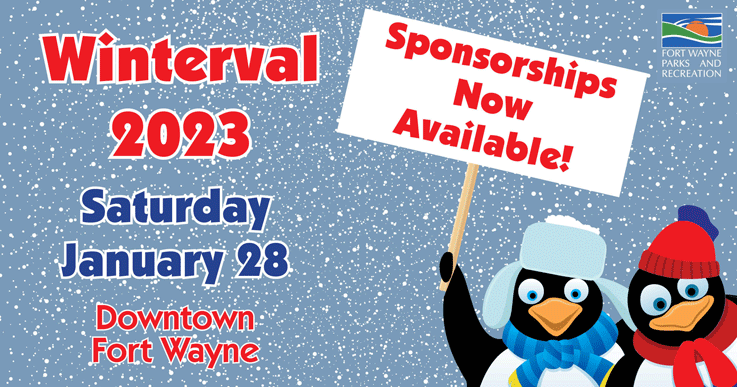 Interested in being a 2023 Sponsor? The Frozen Fort Ice Art Sponsorship Form is now available. Questions? Contact Patti Davis, 260-427-6465.


Media Sponsors: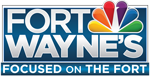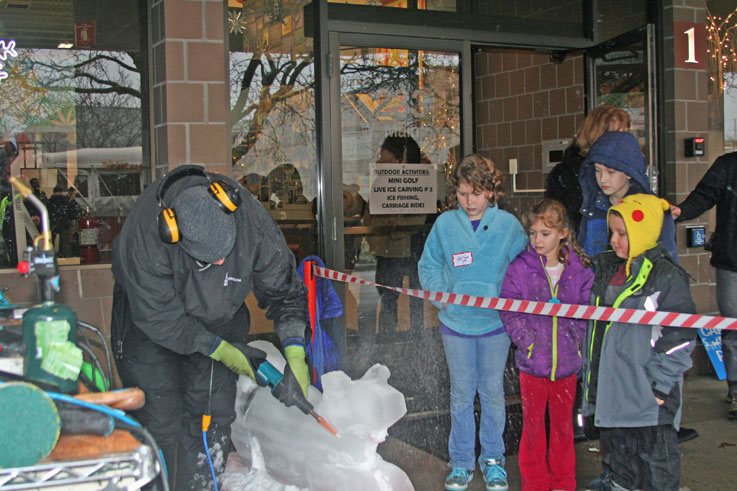 Are you interested in sponsoring an Ice Carving?
Area businesses are invited to put themselves on ice by being a part of the Frozen Fort Ice Art exhibit.
*Professional carvers will transform the blocks of ice into beautiful works of art throughout the day.
*Your business can purchase ice carvings which display your business logo, an object that represents your business, or a theme of your choice.
*Each ice block is approximately 20" wide x 10" deep x 40" tall, but that's only the minimum size the carvers work with. If you wish, the ice artists can put several blocks of ice together to form a much larger sculpture for your business.
* Deadline
* Prices start at $280
* Download the Frozen Fort Ice Sponsorship Form (NOW available)
* Questions? Call Patti Davis, 260.427-6465.



Ice Carvings
Watch professional carvers create ice sculptures before your eyes! Ice sculptures created by Ice Creations in Napolean, Ohio.

Live Ice Carvings
Live ice carvings can be found at the following locations and will be outside & free!

Allen County Public Library
Winter Cozy
Winter Carnival
Winterval at the Conservatory
Look for pre-cut ice sculptures throughout downtown!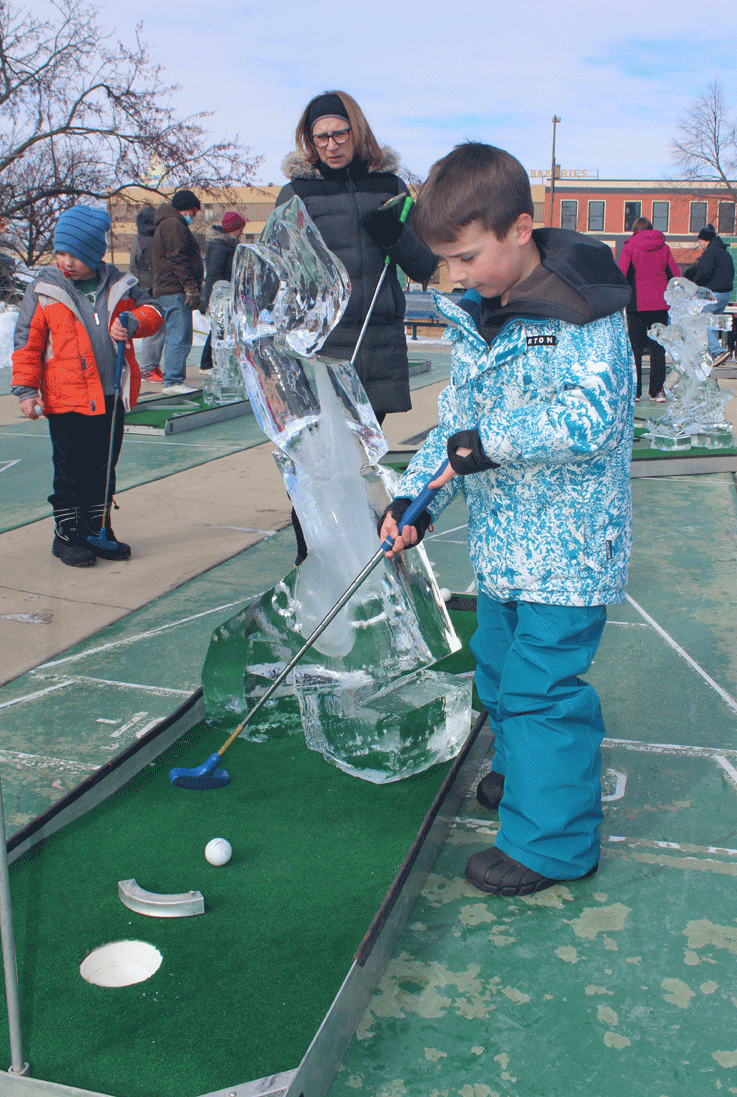 Pre-Sculpted Ice Carvings

Pre-sculpted ice carvings can be found at the following locations: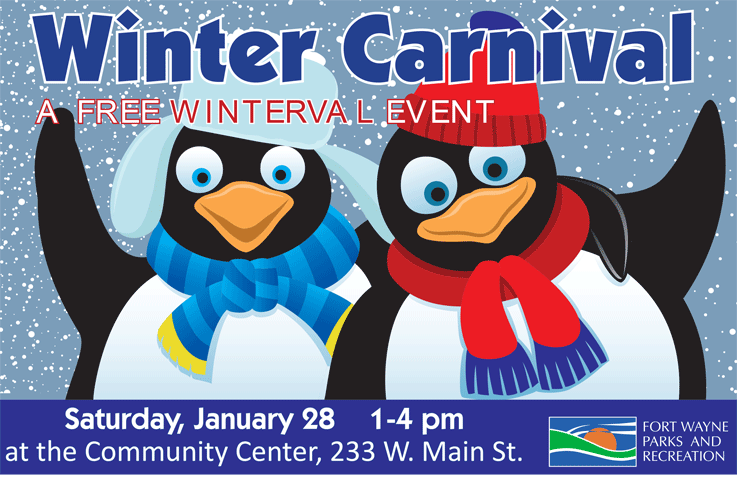 Winter Carnival
A "Winterval" Event
Saturday, January 28, 1:00-4:00 p.m.
Community Center, 233 W. Main St.
Beat the winter blahs by bringing the whole family out for snow crafts and activities, DIY class demos, a candy luge, live ice carving and an entire miniature golf course sculpted from the frozen stuff. And it's all FREE!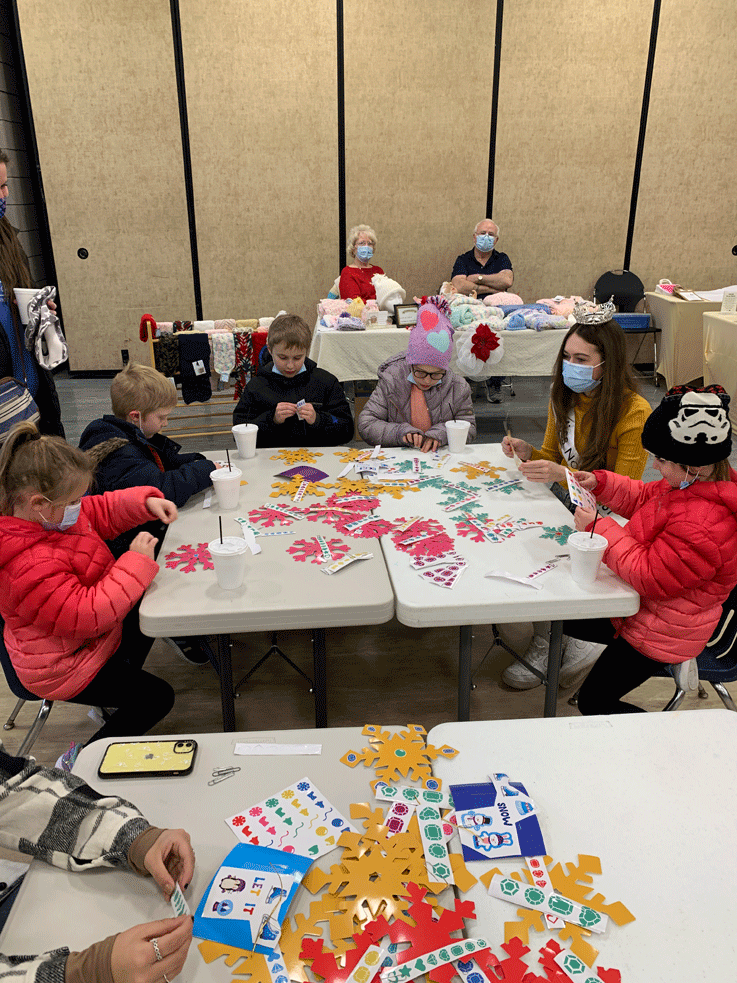 Sponsor the 2023 Winter Carnival! Contact Patti Davis at 260-427-6465.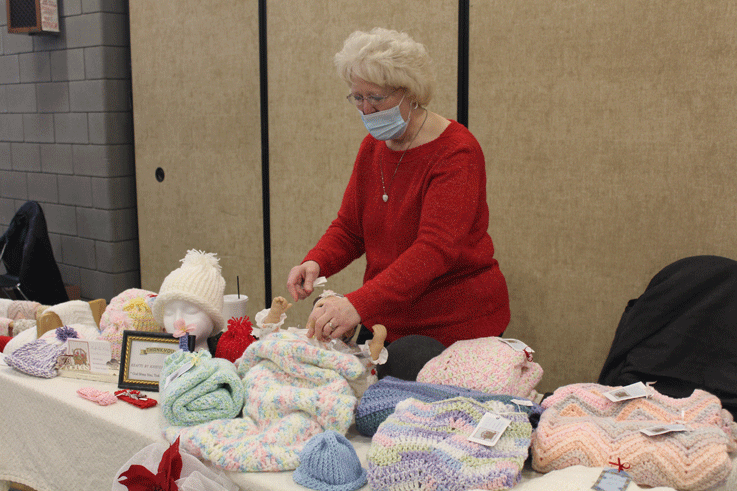 Winterval's Warm Heart Market
12:00-5:00 p.m.
The Community Center
233 W. Main Street
Take a break from your Winterval activities and enjoy an afternoon browsing homemade and uniquely hand-crafted items at our Market! Anyone interested in vending at this event, please contact This email address is being protected from spambots. You need JavaScript enabled to view it. for an application.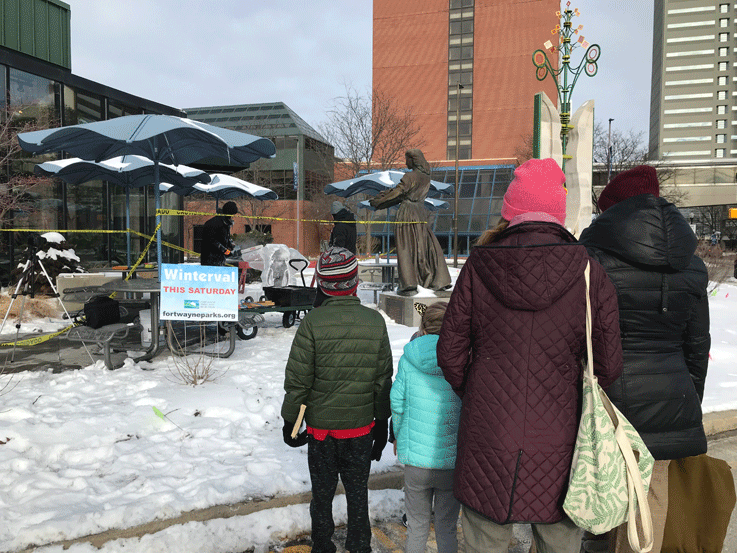 Winterval at the Conservatory
A "Winterval" Event
Saturday, January 28, 10:00 a.m.-3:00 p.m.
Live Ice Carving at 10:00 am
Botanical Conservatory, 1100 S. Calhoun St.


Celebrate the coolest season with the Fort Wayne Parks Department and its Winterval partners! Festivities at the Botanical Conservatory include a live ice carving being sculpted outdoors and on display near the main entrance. Regular admission fees apply to indoor festivities including a Cali-cool craft, plant giveaway and exploration of the "California Dreamin'" winter exhibit. You are also welcome to come in and enjoy the warmth of Conjure Coffee and the Conservatory Shop.
Check out the: Botanical Conservatory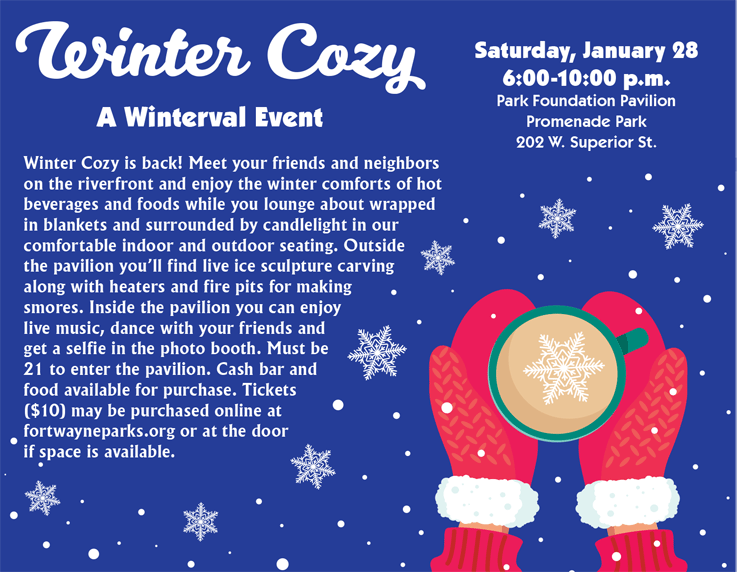 Winter Cozy: A "Winterval" Event
Saturday, January 28, 6-10:00 p.m.
Park Foundation Pavilion, Promenade Park, 202 W. Superior
You must be 21 to enter the pavilion where there will be a cash bar and food available for purchase. Tickets may be purchased online at fortwayneparks.org (starting November 2) or at the door ($10). Space is limited.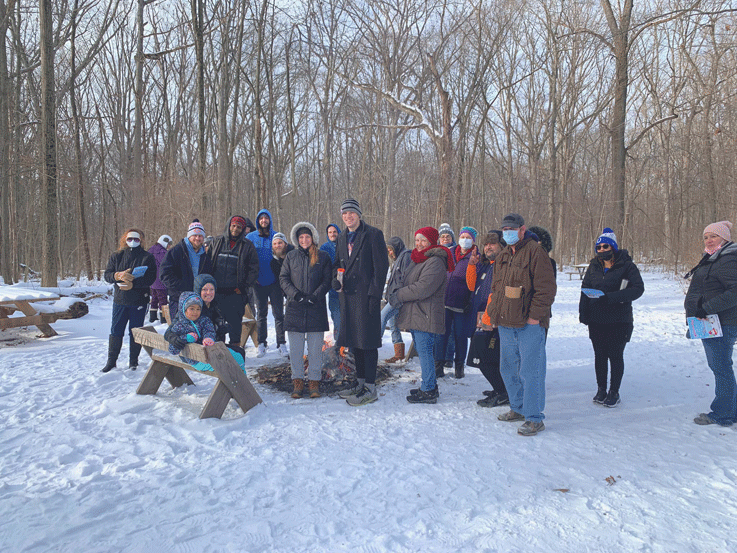 Winterval Hike and Bonfire

Saturday, January 28, 9-10:30 am, Free

Lindenwood Nature Preserve, 600 Lindenwood Avenue


The forest may look like it's sleeping in winter, but it's full of life! Bundle up and enjoy a quiet morning hike in the woods and warm up at the bonfire before you head out for other Winterval activities. This Winterval event is free and open to all ages.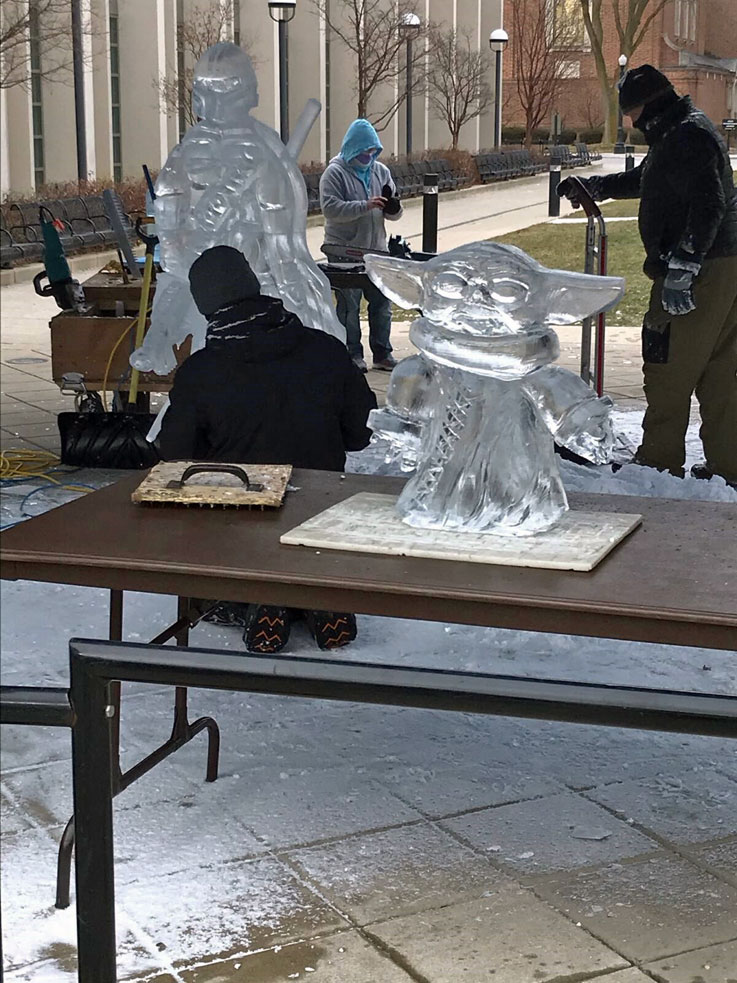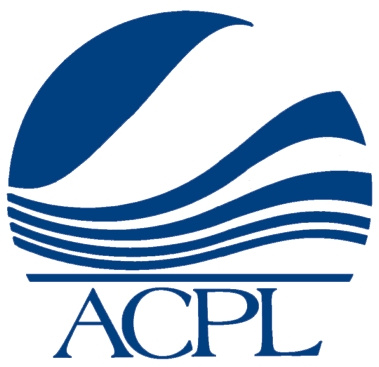 Winterval at the Library

What: Winterval Crafts for Kids!
When: Saturday, January 28, 2022 from 12-2:00 pm
Where: Allen County Public Library, Children's Department
Description: Please join us from 12 pm to 2 pm in the Children's Services Department to create winter crafts!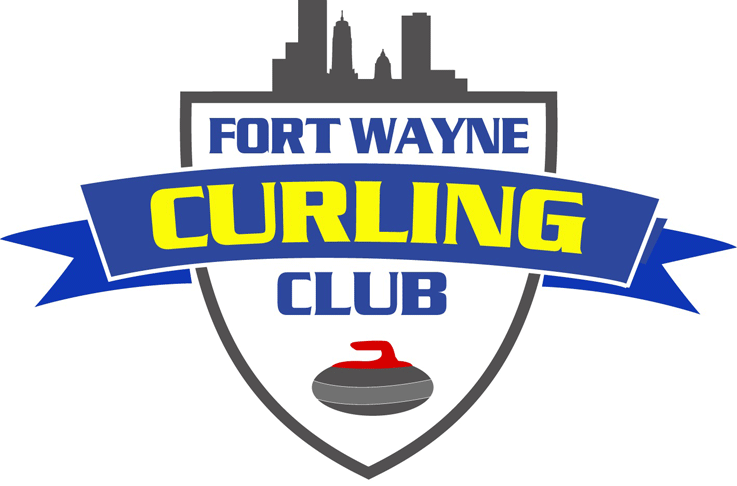 Winterval at the Fort Wayne Curling Club
1-4 pm
Continue your Winterval fun by journeying to the Fort Wayne Curling Club (3837 N. Wells Street) between 1 pm and 4 pm to learn about the Olympic Sport of Curling. Experienced curlers will be on-hand to teach you and your family to deliver the stone, sweep and the rules of the game. Open to those Ages 8-88. Liability waivers must be executed by all participants and/or their parents/guardians.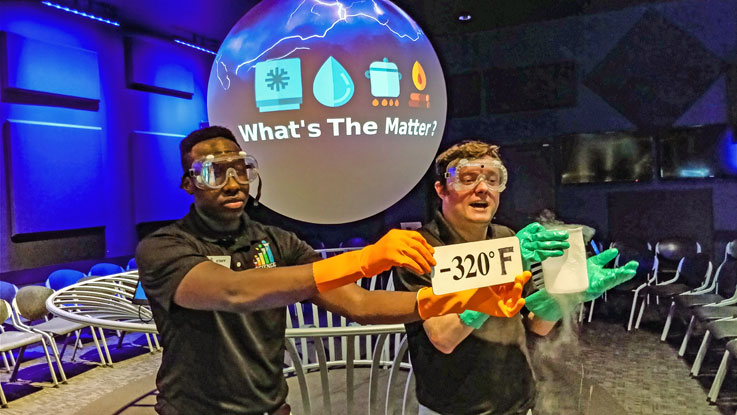 Winterval at Science Central
10 a.m.-5 p.m., $10 admission (on-line), $12 at the door
Science Central, 1950 N. Clinton St.
WHAT: Fire and Ice!
WHEN: Saturday, January 28, 20222 from 10am-5pm
WHERE: Science Central, 1950 N. Clinton St.
DESCRIPTION: Join Science Central as we celebrate all things hot and cold. Shake off those icicles and explore the properties of liquid nitrogen, hold a very unique bubble, and celebrate with colorful flames!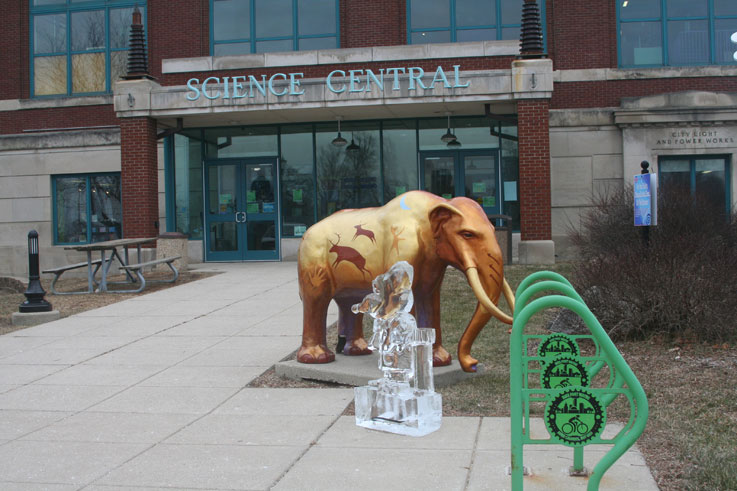 Please check out how to purchase timed tickets and other COVID-19 requirements prior to visiting Science Central.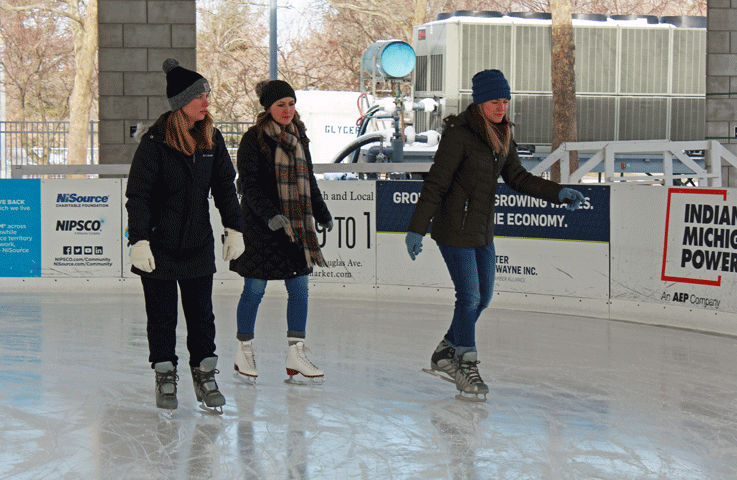 Ice Skating at Headwaters Park
333 S Clinton Street

11 a.m.-10 p.m., Regular Admission ($4/$6)
Headwaters Park, 333 South Clinton St.
Public skating
Short ice skating exhibitions at 1:00, 2:00, 3:00 and 4:00 pm.


The Fort Wayne Ice Skating Club (FWISC) was formally incorporated in 1958 and has been a proud member of U.S. Figure Skating ever since. We have produced many national and international competitors and champions through the years, and we have instilled a lifelong love of figure skating in our members and their families. Our coaches provide all levels of off-ice and on-ice training programs and individual lessons for individual skaters, pairs teams, and Theatre on Ice teams. The mission of the FWISC is to promote the sport of figure skating by providing opportunities for competitive and recreational skaters of all ages to expand their skills while developing a life-long love for the sport.
Come and skate with us!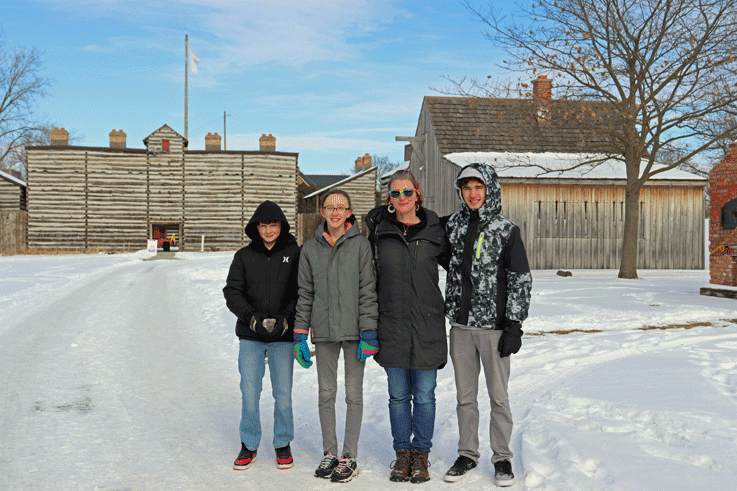 Nuvelle Annee 1743 – A New Year in New France
Saturday, January 28, 10:00 a.m.-5:00 p.m.
It is the dawn of the new year 1743 at Post des Myaamia (Miami). Rumors abound of what the future will bring to the Native Village of Kiihkayonki (Kekionga) and this settlement of French soldiers, civilians, and traders nearby. The trade has been waning over the past year. Goods have been expensive. There is talk of the Iroquis granting land to the English merchants in Ohio. The king has said that soon all trading contracts will be revoked. The posts will instead be auctioned off into the control of rich nobles to try to revitalize the trade. What will this mean for the traders of Post des Myaamia? How will the French deal with the high cost of goods in their relations with the natives of Kiihkayonki? Come see how life goes on at Fort St. Phillippe and Post des Myaamia among the French colonial settlers, soldiers, and their Native American allies.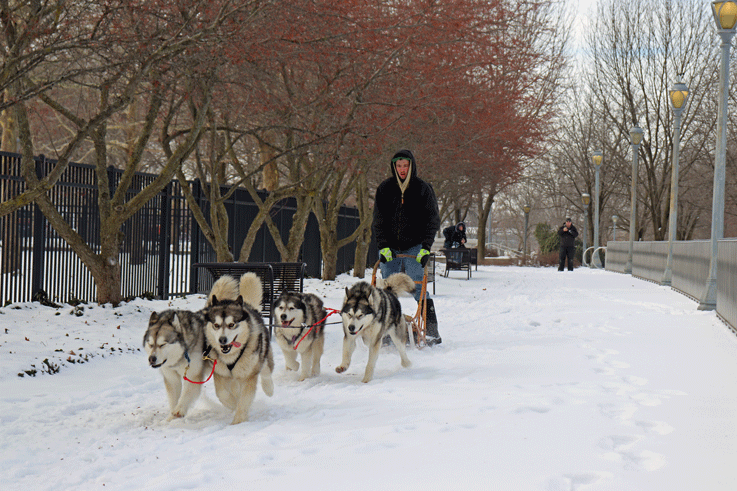 Heartland Mushers
Headwaters Park, 333 S. Clinton
1:00-4:00 pm.
Free Event


Visit the Heartland Mushers sled dogs at Headwaters Park, next to the skating rink.


Photo highlights of previous Winterval's!