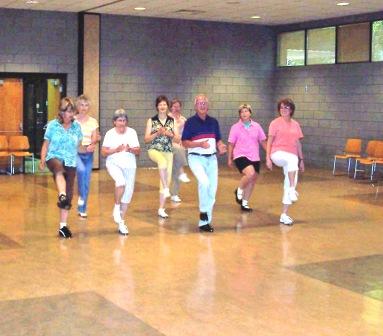 This winter we are offering a variety of Dance classes including Adult Tap Dance, Beginning Ballroom, Line Dancing, Clogging, and Belly Dancing.

Check out the Winter Fun Times to learn more.
Ready to register? REGISTER NOW

Testimonials

I had seen Cloggers at a local festival and wanted to learn. I leafed through the Spring Fun Times and was delighted to see Clogging! I took the intro class and was hooked. I signed up to continue and love it. It is a great workout, great people and Jim is a fantastic instructor! I plan to continue clogging and participate in some demos-hopefully! D. D.

I have loved Continuing Belly Dance and will dance more. Cindy L.