Congratulations to Salomon Farm Park Old Barn as it was rated the
"Best Historic Wedding Venue-Northern Indiana"
by LUXlife 2020 Global Wedding Awards!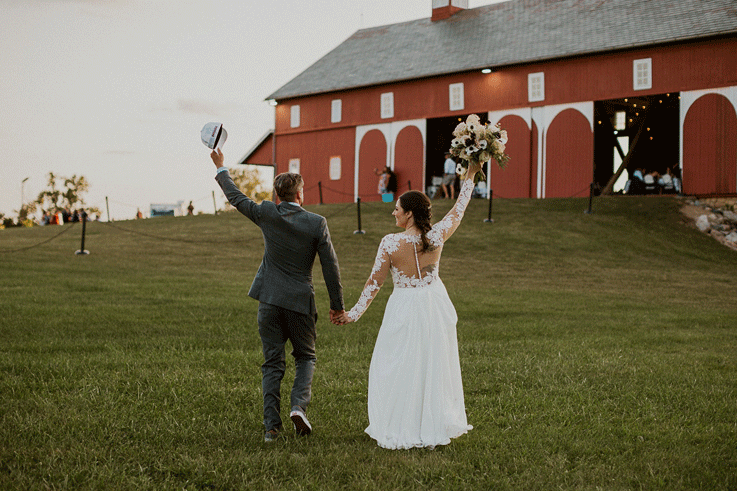 Photographer: Holly Lea

Salomon Farm Park has a peaceful rural setting that includes a pond, wetlands, livestock pens, prairie grasses, flower fields. This 170-acre farm land nestled on the north end of Fort Wayne.
We have three rental facilities: our historic restored Old Barn – built in 1874, our lovely modern Wolf Family Learning Center, complete with a full kitchen, the Salomon Homestead is the perfect spot for a bridal suite, looking for something a little more secluded, see if the covered bridge is right for your intimate ceremony.
Depending on the time of year, our buildings are accommodating for all events including company picnics, business seminars, weddings, family reunions, birthday parties, graduation parties.
The Old Barn (Click Here For Rental Info)
People love our old red barn because it offers incredible surroundings for intimate gatherings, for all occasions from a barn wedding to a company picnic, it allows people to feel more casual. You can blend sophisticated with country, vintage and ethereal styles. Your rustic event will intertwine woven elements of nature with wooden backdrops of the barn to give the farm to table vibe. It has the capacity of 170 guest.
Check out the photo gallery and view wedding and reception backdrops from rustic to formal with the farm vibe!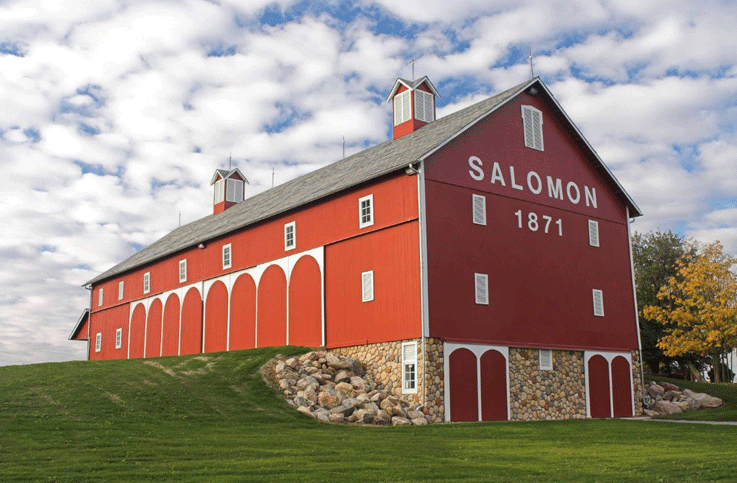 The Wolf Family Learning Center Rental (Click Here For Rental Info)
This building was made possible by Don and Virginia Wolf, Fort Wayne Parks and Recreation, the Park Board of Commissioners, and all the staff and volunteers that have helped to build Salomon Farm Park throughout the years. It has modern amenities, including a full teaching kitchen. This building overlooks pristine produce gardens and is the first building on the property, welcoming all visitors to come enjoy a simpler life on the farm. It has the capacity of 150 people.
Salomon Family Homestead (Click Here For Rental Info)
Available for rental all year long. Great for small gatherings, birthday parties, club meetings, tea parties, or to have a unique place for your wedding party to get ready for your big day! It has the capacity of 25 people.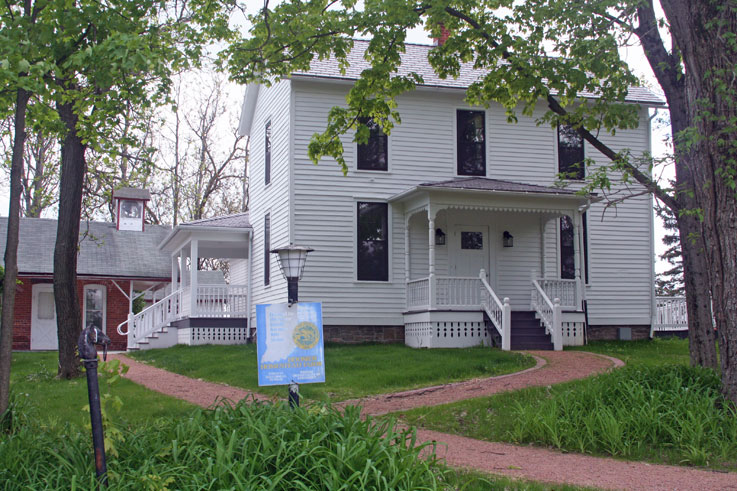 Salomon Farm Covered Bridge (Click Here For Rental Info)
If you've always dreamed of an outdoor wedding by a covered bridge then this is the spot for you. The bridge runs over the babbling Beckett's Creek. It is located on the south end of Salomon farm, near an untouched beautiful meadow. It can be reserved in two-hour increments beginning as early as 9:00 a.m. and up to a year in advance. This may only be used for the wedding ceremony and pictures. Receptions must be held at another location or a booked reservation through Salomon Farm Park. It has the capacity of 50 people.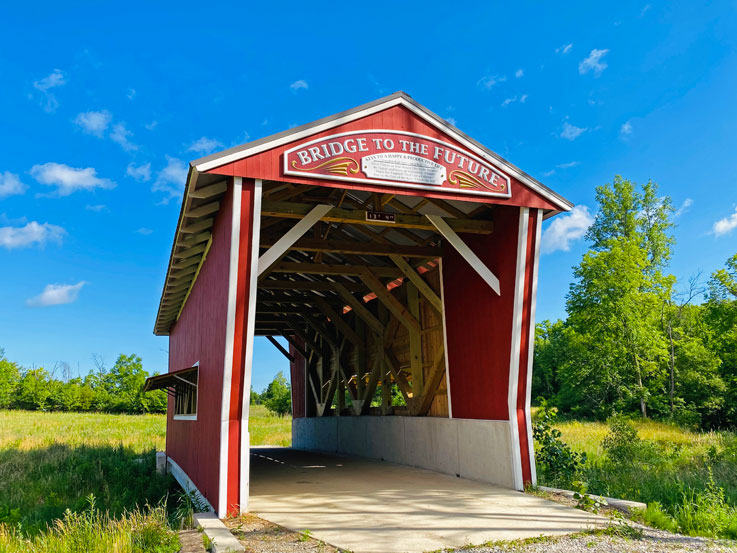 Contact the Rental Coordinator:

For more information on any of our facilities please contact our rental coordinator at
260-427-6790 ext. 1 or via e-mail: This email address is being protected from spambots. You need JavaScript enabled to view it.