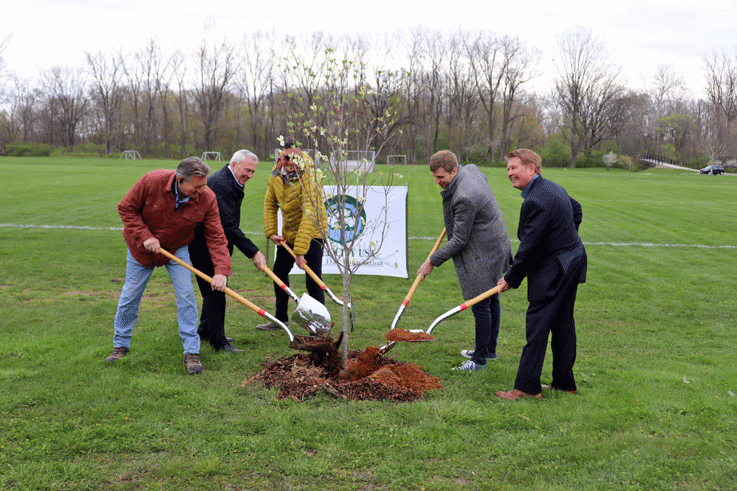 Three flowering dogwood trees were planted in celebration of Arbor Day in 2022. The trees were planted in Foster Park West and 150 seedlings were given out! Learn more...

Street trees can add interest, beauty, and value to a city's forestry landscape. There's nothing quite like driving down any city's oldest thoroughfare lined with large, historic street trees. If selected carefully, street trees will bring urban beauty for decades and maybe centuries to come.

The City of Fort Wayne has approximately 40,000 available planting sites and funding to plant about 1000 trees annually. If you would like to request that a tree be planted within the Right-of-Way in front of your home, please consider our Citizen Match Tree Planting Program. This is a cost sharing program with applications available between February and July 1st. Apply TODAY!

To ensure that you have the best fit for your street tree, it is important to evaluate the location you are considering and then get the best tree to fit the space. This list includes some of the best varieties of the hardiest trees for planting along our city streets. The vast majority of our trees are planted during the fall planting season (October-December).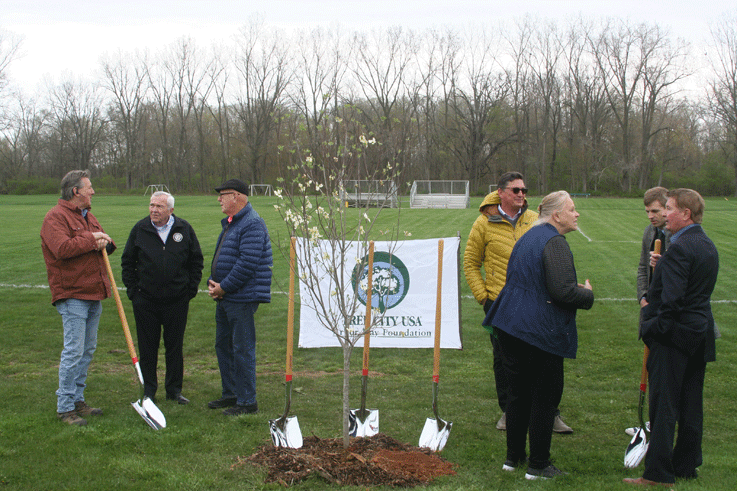 Arbor Day Celebration 2022!

Trees are an asset to communities when planted properly and maintained. They help improve visual appeal of a neighborhood, increase property values, reduce home cooling costs, remove air pollutants and provide wildlife habitat, among many other benefits.
Tree Planting Care Instructions
Tree placement information

Additional informaiton about caring for your new tree is found here.


For questions about street trees, contact This email address is being protected from spambots. You need JavaScript enabled to view it.