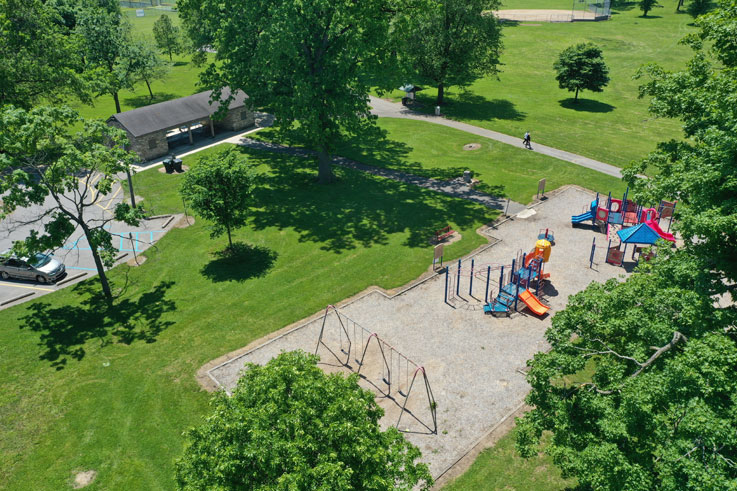 Rockhill Park
Size in acres: 28
Since 1908
Rockhill Park is located at Catalpa Street & W. Jefferson Blvd. For more detailed location information, check out the General Park Map or Rockhill Park Map .

History
The land that would be Rockhill Park was donated by the Fort Wayne Commercial Improvement Company in 1908. It was originally stipulated that the land that was formerly the Rockhill family's farmland would come into possession of the Parks and Recreation Department only if its home area of Westfield were ever to be annexed by the City, which it eventually was.
WHAT TO DO
Scroll down for more information about our park features:
Basketball Court & Ball Diamond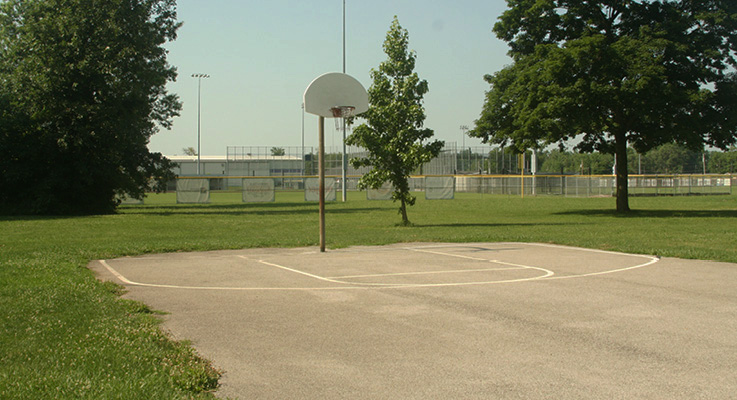 A Basketball Court is located near the pavilion.A small ball diamond is located near Freeman Street with one set of bleachers for seating. For more information on ball diamonds, e-mail This email address is being protected from spambots. You need JavaScript enabled to view it.
Greenway Trails and Path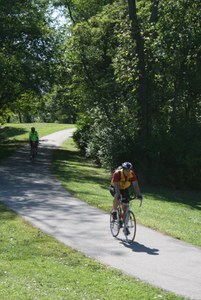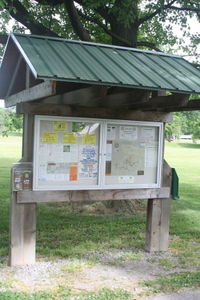 The path winding through Rockhill Park marks points in history with plaques.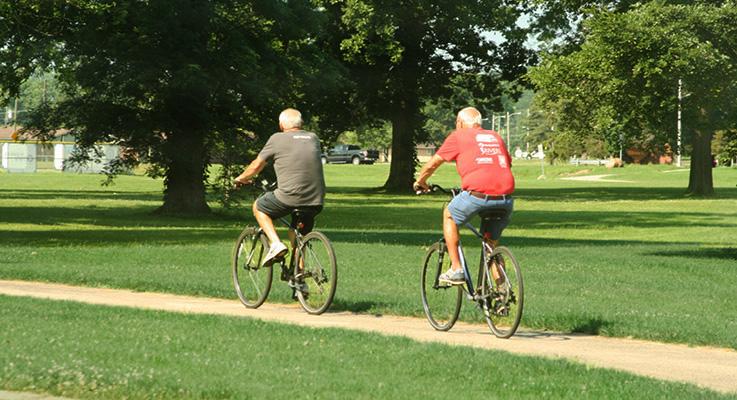 It also connects to the path at Swinney Park. Check out the Rivergreenway page for more information.
Pavilion
Rockhill Pavilion
Location: Rockhill Park Catalpa St. & W.Jefferson Blvd.
Capacity: 32
Dates Available: April 15-October 31
For more information check out the pavilion page.
Playgrounds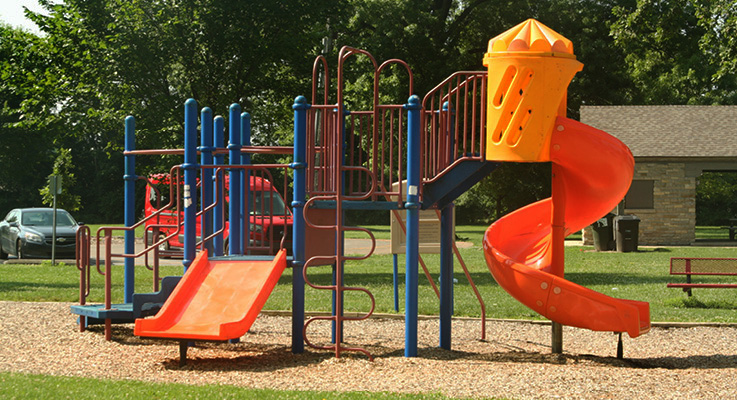 A new and colorful playground for toddlers and children is within a few steps of the Rockhill Pavilion.