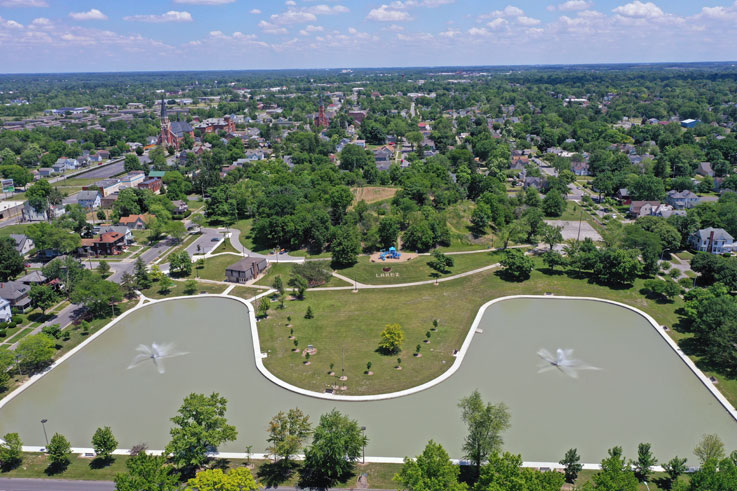 Ivan Lebamoff Reservoir Park
2300 Clinton
Size in acres: 13.1
Since 1880

Ivan Lebamoff Reservoir Park is located at 2300 Clinton Street. For more detailed location information, check out the General Park Map or Reservoir Park Map
History: In 1900, a reservoir was needed to maintain a safe and adequate water supply due to a problem with contaminated wells. City officials chose a site that was a parcel of land that had been purchased from Andrew Hamilton in 1880. Early in the 1960s, a new water filtration plant was built, and the now obsolete reservoir was partially demolished and integrated into the famous fifty-foot hill that has come to symbolize Reservoir Park.
In 2009, the Park was renamed Ivan Lebamoff Reservoir Park after former Mayor Lebamoff (1972-1975) who was also on the City Park Board. Lebamoff helped find funding to rebuild the deteriorating Reservoir Park in the mid 1970s and transferred the property from City Utilities to the Parks and Recreation Department.
Read more about local history including Reservoir Park by Randy Harter, Fort Wayne Reader.


WHAT TO DO
Scroll down for more information about our park features:


Cooper Center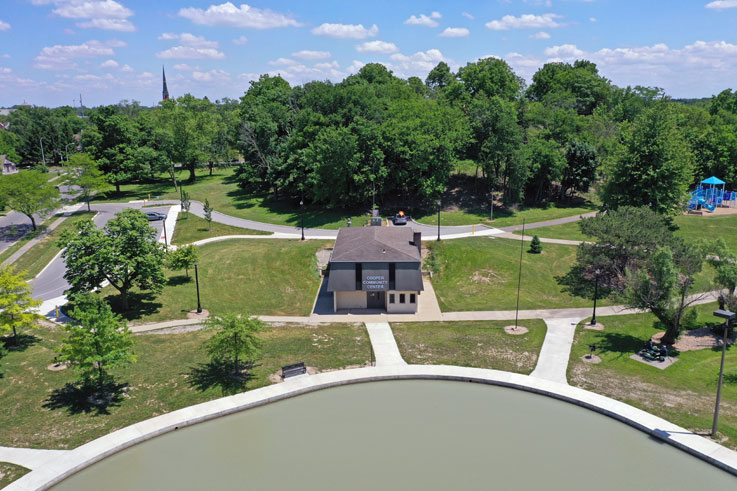 Cooper Center offers select opportunities for youth throughout out the year.


Basketball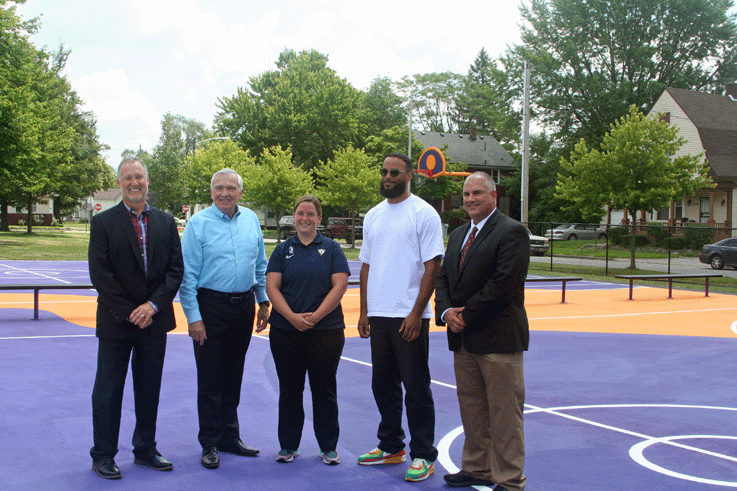 We are thankful for a great partnership with Fort Financial Credit Union to resurface and enhance two basketball courts in Ivan Lebamoff Reservoir Park, featuring a vibrant mural installed by local artist Andre Portee. The $30,000 project also includes new backboards, painted rims and new benches. It is funded by Fort Financial Credit Union with resurfacing and new striping by Fort Wayne Parks and Recreation. Read more about this great partnershp!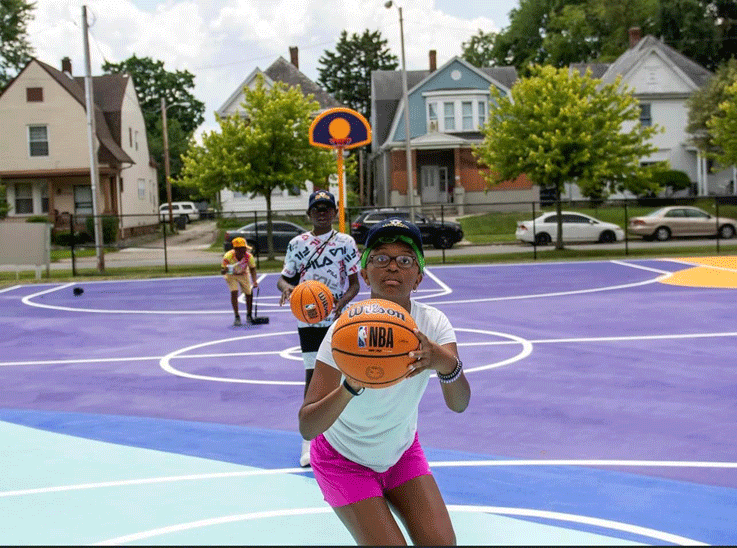 Enjoy the two newly resurfaced and enhanced Basketball courts at the edge of the park!


Playground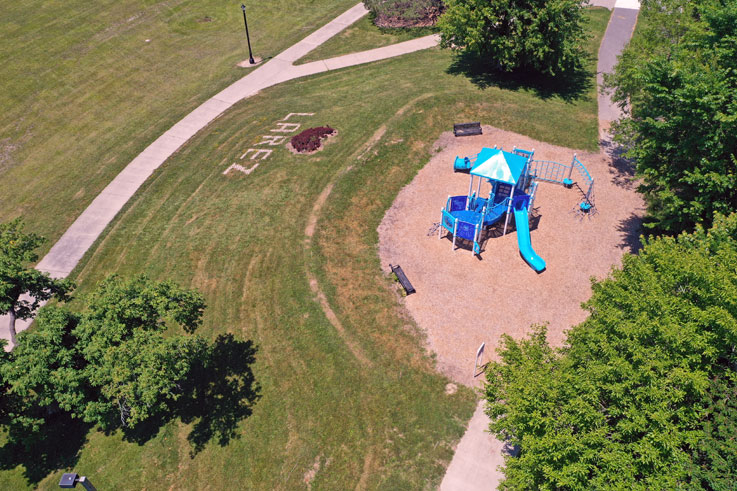 A playground with multiple slides is available for children.


Fishing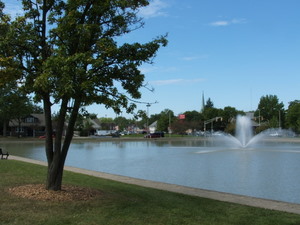 Fishing is allowed at Reservoir Park with appropriate licenses.