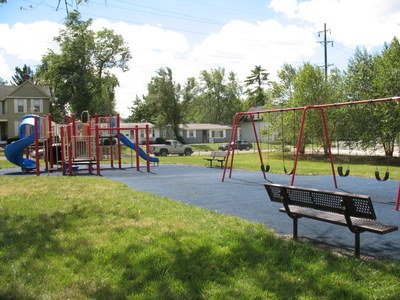 Eastside Playlot
Size in acres: 1.0
Since 1974
The Eastside Playlot is located at the intersection of Roy Street and Reynolds Street. For more detailed location information, check out the General Park Map or East Central Map

History: In 1971 Harold & Elizabeth Palmer granted the Park & Recreation Department an exclusive license for $1 to use the area now called East Side for recreational purposes. This license was granted on a year to year basis. In 1980 the play lot nearly was lost through delinquent taxes. The lot was secured by the Parks and Recreation Department to allow for its continued use as a recreation area.

The Eastside Playlot features a playground with multiple slides and other amenities as well as a swing set.