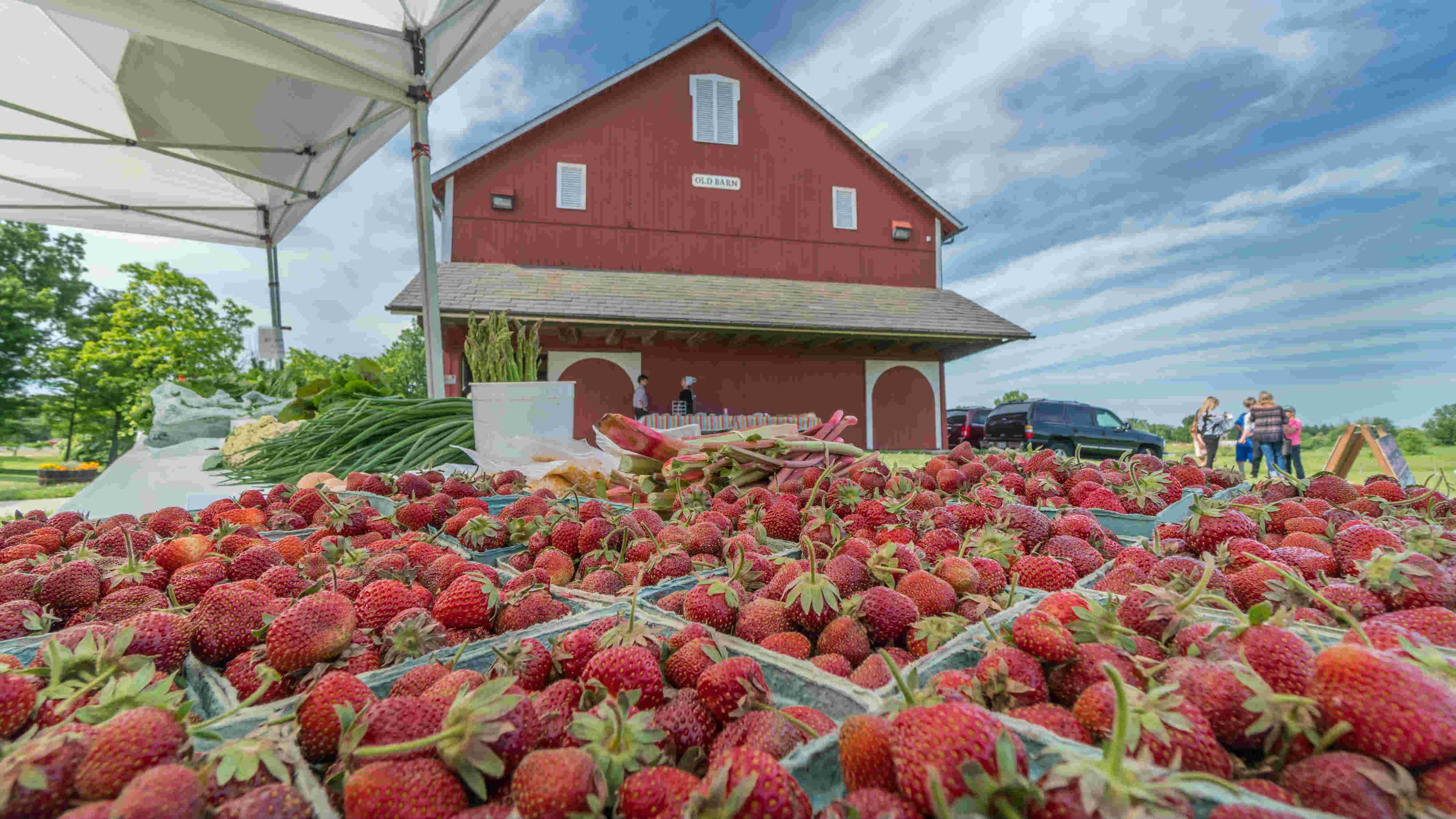 Photos of Salomon Farmers' Market courtesy of Denny Beck
2023 Vendor Rules & Applications:

2023 Farmers' Market at Salomon Farm Park Vendor Rules & Procedures (NOW Available)
2023 Farmers' Market at Salomon Farm Park Vendor Application (Now Available)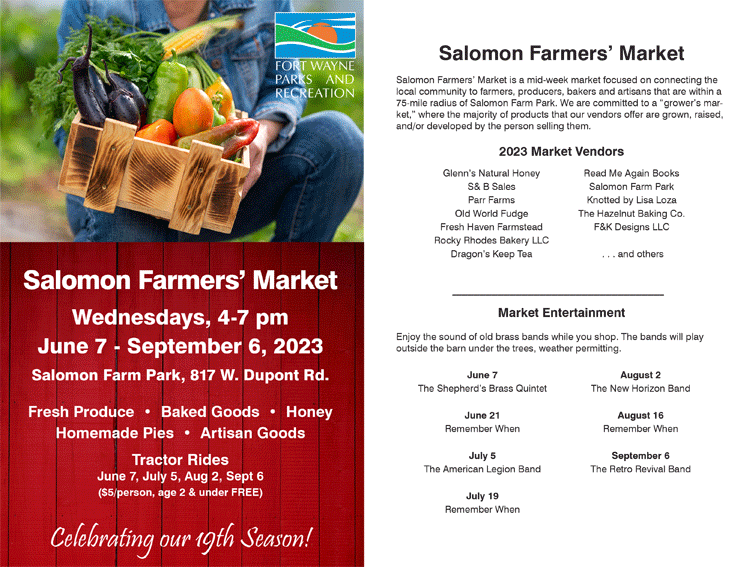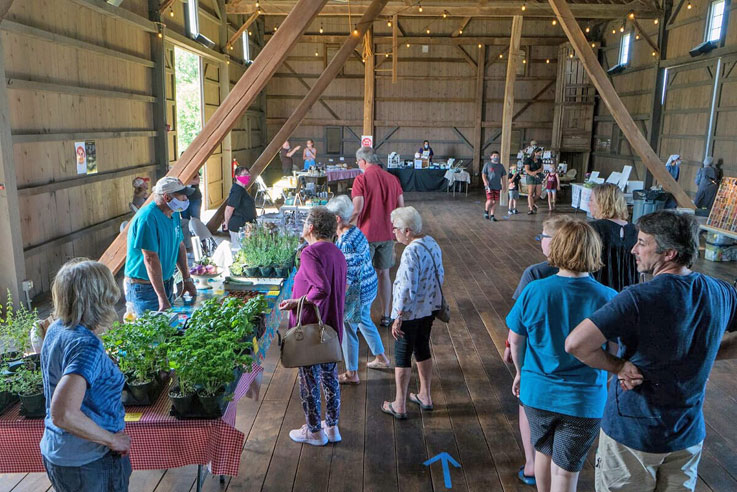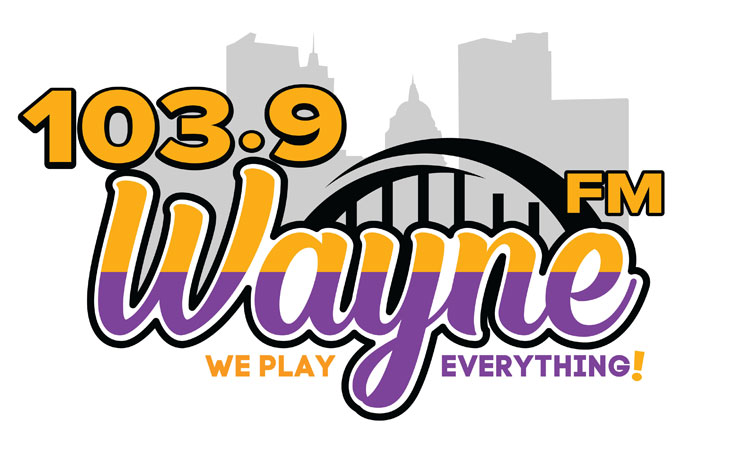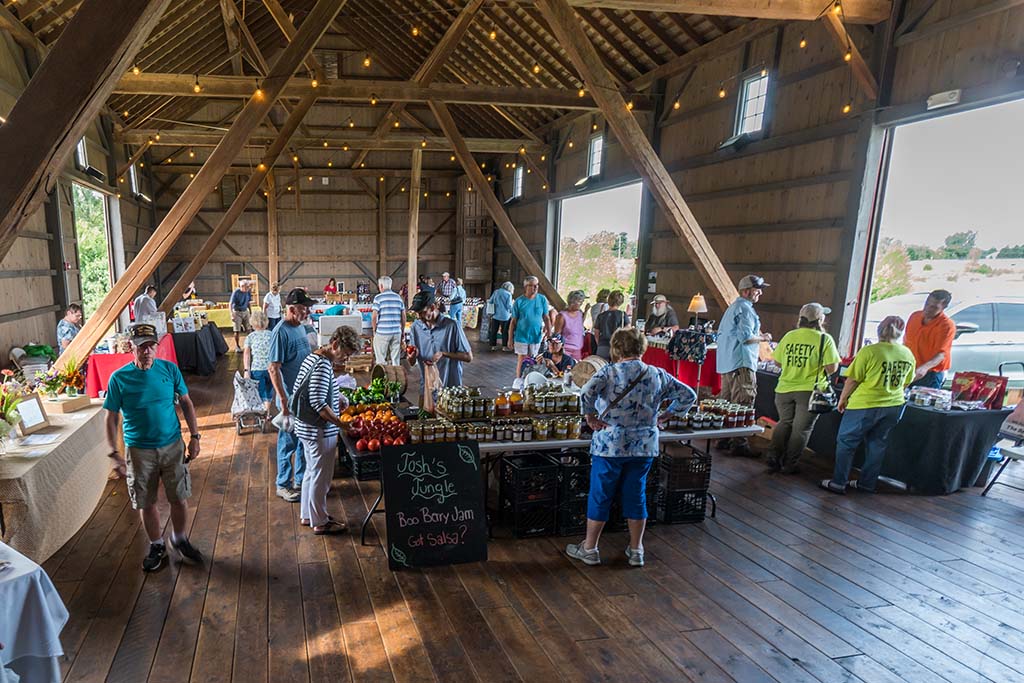 If you have any questions about the Farmers' Market at Salomon Farm Park please call 260-427-6790 or email This email address is being protected from spambots. You need JavaScript enabled to view it..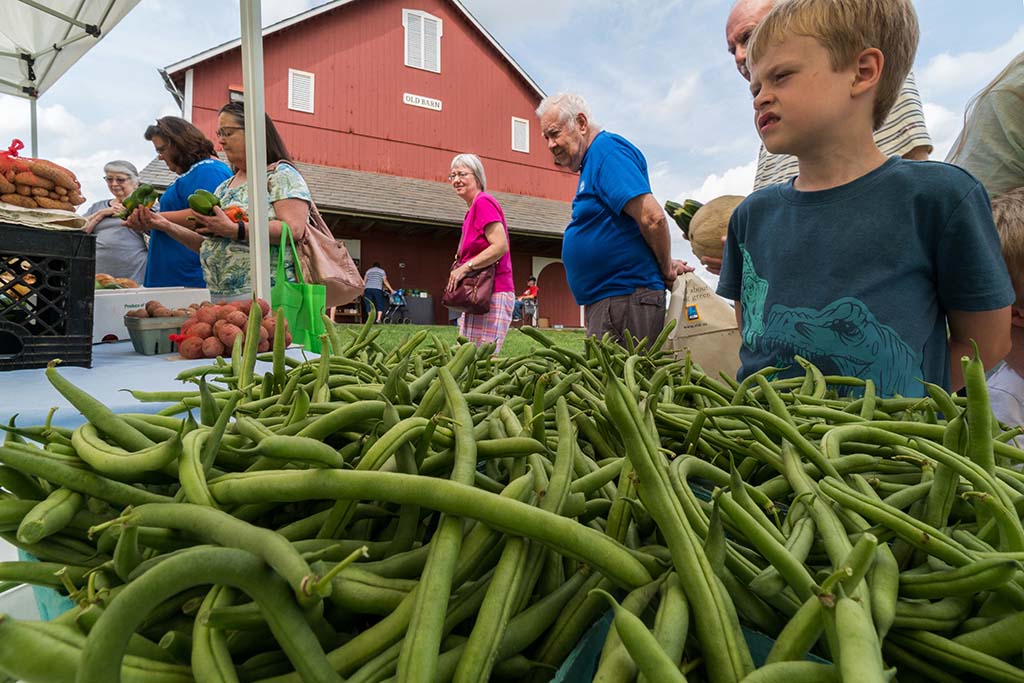 Like us on Facebook for additional information about the Farmers' Market!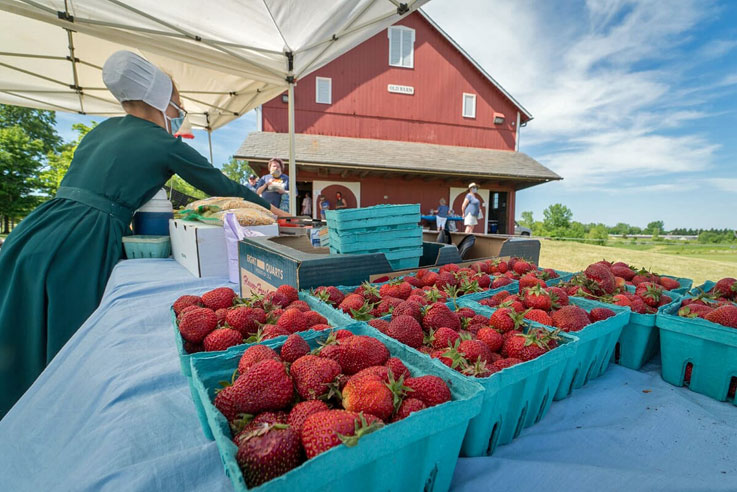 Connect with Food
Our goal is to connect you with your food and the people responsible for growing it. Shopping for your food doesn't have to be a hectic headache at the grocery store with crowded aisles, slow check-out lanes and tasteless produce. It can be a relaxing family outing where you learn something new about the food you're eating.

Tips
The farmers and gardeners love nothing better than to talk about what they grow and how they grow it. They also have the best tips for how to cook the food – or how to eliminate those pesky little caterpillars before consuming your broccoli. The produce guy at the grocery store doesn't share recipes, planting/gardening advice or tips for cleaning your food – take advantage of the opportunity!