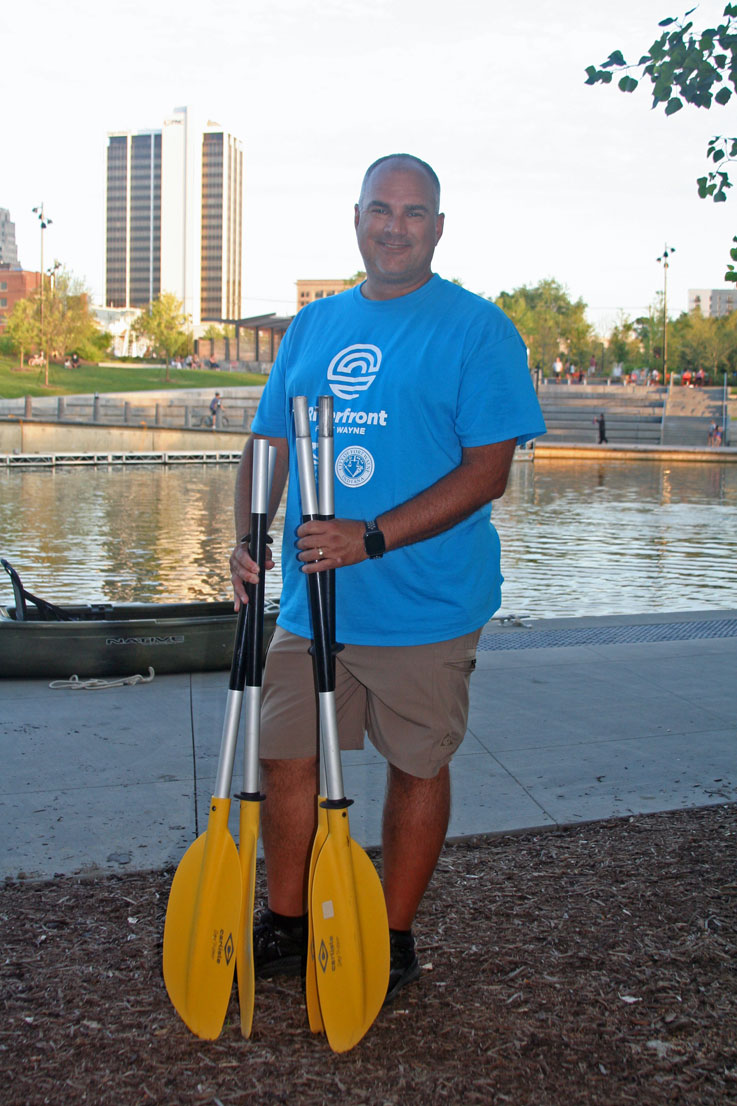 Welcome to the Fort Wayne Parks & Recreation Department


The Fort Wayne Parks & Recreation Department's mission is to enhance the quality of life in Fort Wayne by providing positive opportunities for leisure time and by being stewards of our park lands, facilities, public trees and other resources entrusted to our care. We believe we enhance the quality of life in our community and are committed to providing the best department possible.


I can't believe it has been a year since Promenade Park first opened! We have been so pleased with the development of this park and how the Fort Wayne community has embraced Promenade Park in a special way. On August 8, 2020 we held a special one year celebration called, "River, Set, Go!". Granted the celebration had to be scaled back because of COVID-19 but still we were able to safely celebrate this fine park with floating yoga, paddle play, a paddle parade and end the night with a floating firepit finale! I urge you if you haven't visited this park to put it on your list as we think you will thoroughly enjoy your experience. For more about the park, please visit: www.riverfrontfw.org


Now that we cut the ribbon and opened Promenade Park the public is asking when will Phases II and III of Riverfront be ready to enjoy?
Promenade Park is just the beginning of Riverfront Development. As we continue to work on the next phases, this will be an outstanding transformation for our city, the region and our citizens. The Fort Wayne Parks & Recreation Department is managing the process and overseeing the buildout of the initial project.

Phases II and III of the Riverfront development involve creating an exciting and vibrant district called Riverfront Fort Wayne. The public spaces for these phases will be pathways or connections accessible to all residents and visitors so they can enjoy the riverfront and the shops, businesses and housing that will be located there. If you would like to learn more about What's Next for Riverfront Fort Wayne? You can find out about the master planning process at plan.riverfrontfw.org.

Learn more about the Riverfront.

Keep reading to learn more about our major accomplisments in 2020.


In Fort Wayne we are very fortunate to have many great partners. On October 16, 2020 we celebrated our partnership with Turnstone. Four basketball courts in McMillen Park were resurfaced and enhanced and now feature a giant four-court mural installed by local artist Andre Portee. The project is funded by a $50,000 NBA All-Star Legacy Grant which seeks to expand the accessibility of basketball across the state of Indiana. Learn more....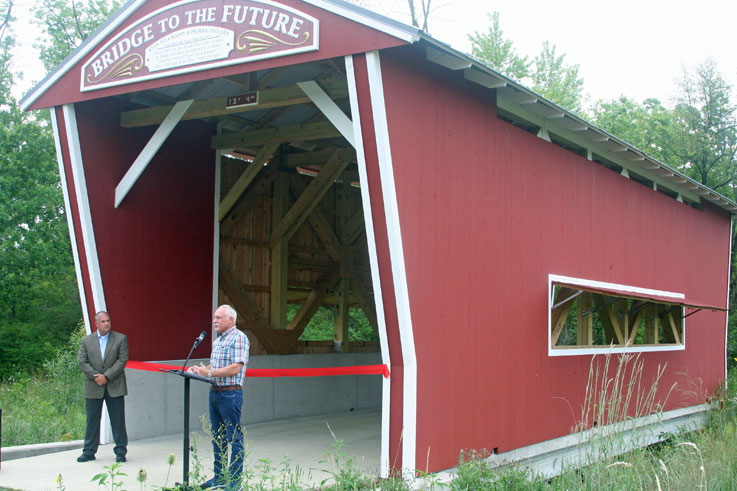 The new covered walking bridge at Salomon Farm Park was officially dedicated on August 11, 2020. I was joined by the family of the late Don Wolf (Rick Wolf is pictured above). Rick's dad, the late Don Wolf, had been talking about building a covered bridge for several years and through Don's efforts along with support from the Auer Foundation, the "Bridge to the Future" became a reality. The intention is to eventually lead to more walking trails being built on the southern portion of the land, allowing pedestrian traffic through the covered bridge.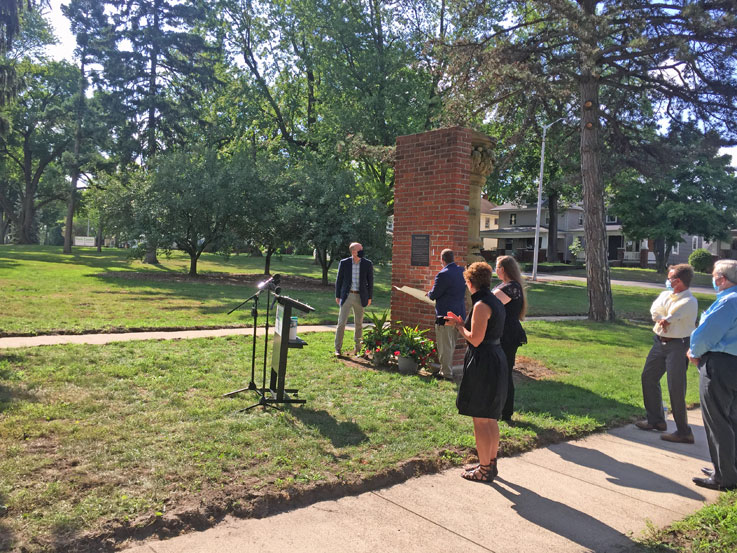 I was pleased to join the AWS Foundation and Mayor Tom Henry along with other community leaders to help celebrate the 30th Anniversary of the Americans with Disabilities Act (ADA) at Northside Park. A new plaque in memory and honor of the thousands of children and adults with intellectual and developmental disabilities who once lived at the "State School" was unveiled To learn more about what this means to our community please visit www.awsfoundation.org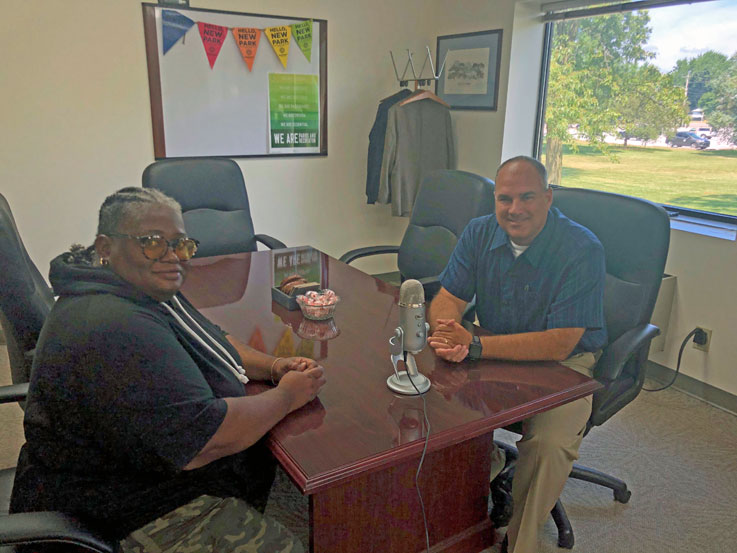 On July 20 I launched the Parks Podcast featurning guests from our Team. To date we've covered the Community Center (Patti Davis), Riverfront Fort Wayne (Megan Butler), Youth Programming at Weisser Park Youth Center (Zynette Paige, pictured above), and Park Landscapes/Great Tree Canopy Comeback (Eric Ummel) City Street Trees (Derek Veit), and ended up with the Botanical Conservatory Winter programming (Amanda Amstutz). Check out our new Parks Podcasts link and be ready to listen in as we focus on other areas of the Department.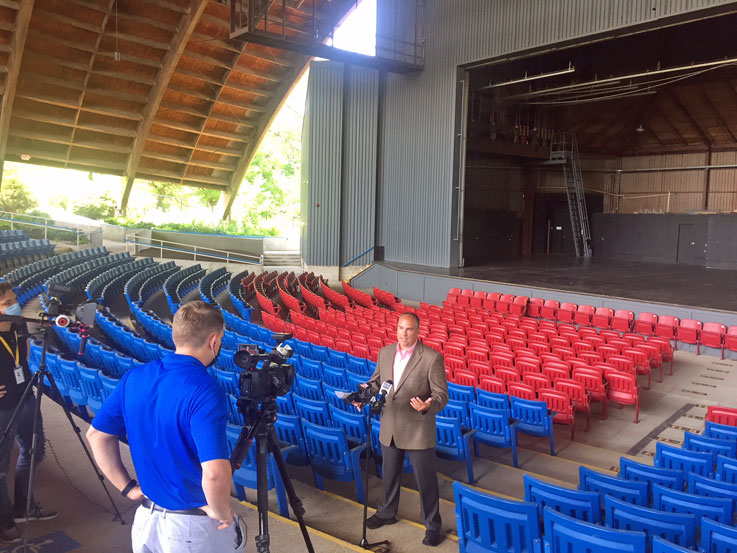 On June 30, 2020 I was part of an announcement at the Foellinger Theatre. The Fort Wayne Civic Theatre announced that they will be proceeding with their upcoming productions of the musicals Legally Blonde and 1776 in partnership with Foellinger Outdoor Theatre and Fort Wayne Parks & Recreation. Read the News Release to learn more about safety protocols that will be put in place during the productions. Tickets can be purchased starting July 1st! Ready to purchase tickets? Check out the Foellinger Theatre link. In addition, we are offering two free performances, The New Millennium Jazz Orchestra on August 12, and the Fort Wayne Area Community Band on September 8. We are "Still Here, Always FUN, Going Strong!" Learn more!


Recently I was invited to join Mayor Tom Henry on the podcast to discuss how our Fort Wayne Parks & Recreation Department is navigating through COVID-19.
Listen here: https://bit.ly/3escYBL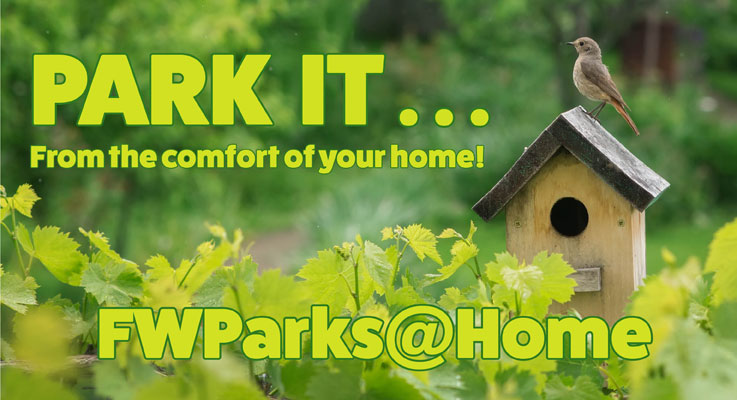 While you are "sheltering in place" enjoy our new link of virtual activities at FWParks@Home where you can go on a walk, take a class, read blogs, find activities and just have fun! Check back often as we add more content daily.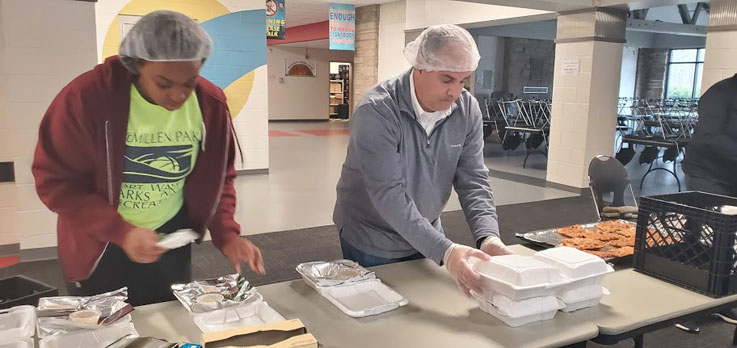 Recently I had the opportunity to help with our Dinner service to school children at McMillen Community Center.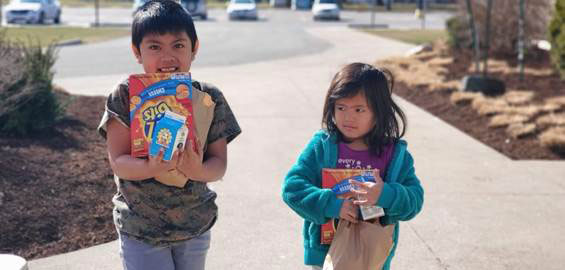 Pictured above: two of the youth who stopped by with their parent to pick up their meal at McMillen.
We are thankful of the great partnership with Community Harvest Food Bank to provide meals to youth in our community.


We are looking forward to 2021! If you have ideas you would like to share, feel free to reach out to me.
Steve McDaniel, Director
705 E. State Blvd.
Fort Wayne, Indiana 46805
Phone (260) 427-6000
FAX (260) 427-6020